The Best and "Distinguished"– Coach Michael Van Dyke
February 25, 2015
Civilian Marksmanship Program
▸
The First Shot
▸
The Best and "Distinguished"– Coach Michael Van Dyke
The following is a story written by a talented junior marksman who attended the 2014 National Trophy Rifle Matches at Camp Perry with his team, the Millcreek Junior High Power Shooters – based in Kansas. Along with gaining the opportunity to step foot onto timeless ranges that some of the best marksmen in history have fired upon, he also witnessed an event that will be engraved into his memory throughout his lifetime – the presentation of a Distinguished Rifleman Badge to his own respected coach.
The story is a reminder of the pride, fortitude and lasting impressions the National Matches can spark within young competitors each year – both in the world of marksmanship and in life. Be sure to sign your team up for the 2015 National Trophy Rifle and Pistol Matches – to be fired in July – and become part of the continuing tradition of excellence that can only be made at Camp Perry.
By Aaron McGovern, Millcreek Junior HP Shooter
On July 23, 2014, I sat with my fellow junior teammates in the antiquated theatre around dusk. The lighting was dim on the main level, bodies were still shuffling toward their seats on the worn floor, and there was a constant, low murmur from the crowd. In front of us on the lighted stage was quite a bit of history that had passed before, displaying over 100 years worth of High Power Shooting. Tonight, more than 700 competitors came together to give their tribute to those who had excelled this past year. This was our first time, after three trips, for us to enjoy the National Trophy Rifle Award Ceremony at Camp Perry in Ohio. Tonight, something – no, someone – made it extremely special!
Back in my freshman year of high school, 2011, my fellow scout's father came to my brother, Camron, and I. He asked if we would like to try something called high power shooting. This man's name was Mr. Michael Van Dyke. He didn't randomly pick us out of the blue to have us try this new adventure, but rather selected us because he knew about my family's extensive love for guns, particularly my oldest brother, Ryan, who encouraged our dad to teach us how to shoot when we were younger. Mr. Van Dyke forged a path for us to follow.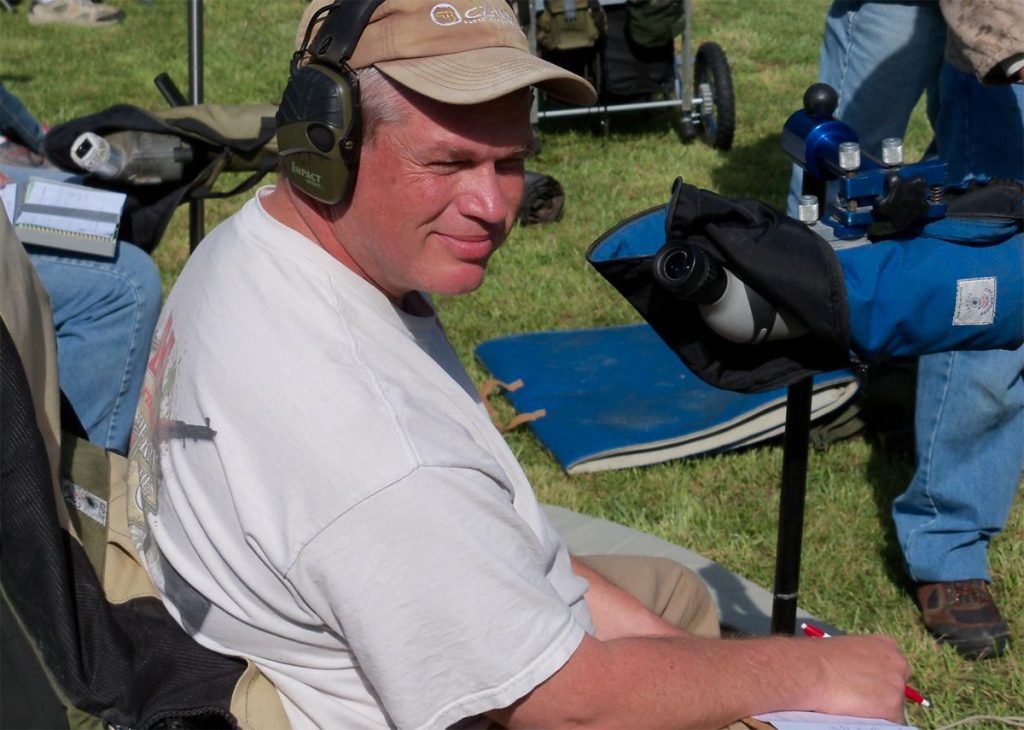 One July weekend, Mr. Van Dyke, Cody, his son, Camron and I all drove east a couple of hours to Bucksnort Gun Club near Marshall, Missouri, to see what this new sport was all about. Mr. Van Dyke provided us with a lot of the basic instructions to this discipline and then introduced my brother and me to two of Bucksnort's best high power shooters, Jeffery Lindblom and Gregory Meredith. Between these three expert shooters, we were able to experience what this sport consisted of, including all the "little secrets" people take years to learn – handed to us by the cream of the crop – all in two days.
At the end of the weekend, Mr. Van Dyke (soon to be our "Coach") asked what we thought of high power shooting. Despite how fast Sunday arrived, my brother and I had learned so much and improved our shooting significantly in a rather short time. So, Cody, Camron and I all decided to start the Millcreek Junior High Power Shooting Team, with Mr. Van Dyke as our coach.
Our first full year went by, and our team picked up another junior named Logan Thomas (the third Eagle Scout from our troop to join), and we did our best to practice once a week and compete on the weekends. During the winter months, our team acquired another skill and loaded over 6,000 rounds of our own ammunition together at Coach Van Dyke's house. Not only did Coach Van Dyke hook us up with all the tools and supplies we needed to compete (shooting jackets, AR-15s, scopes and stands, matts, loading bench, etc.), but more importantly, he shared the knowledge, skills and motivation to shoot as well as he knew we could one day.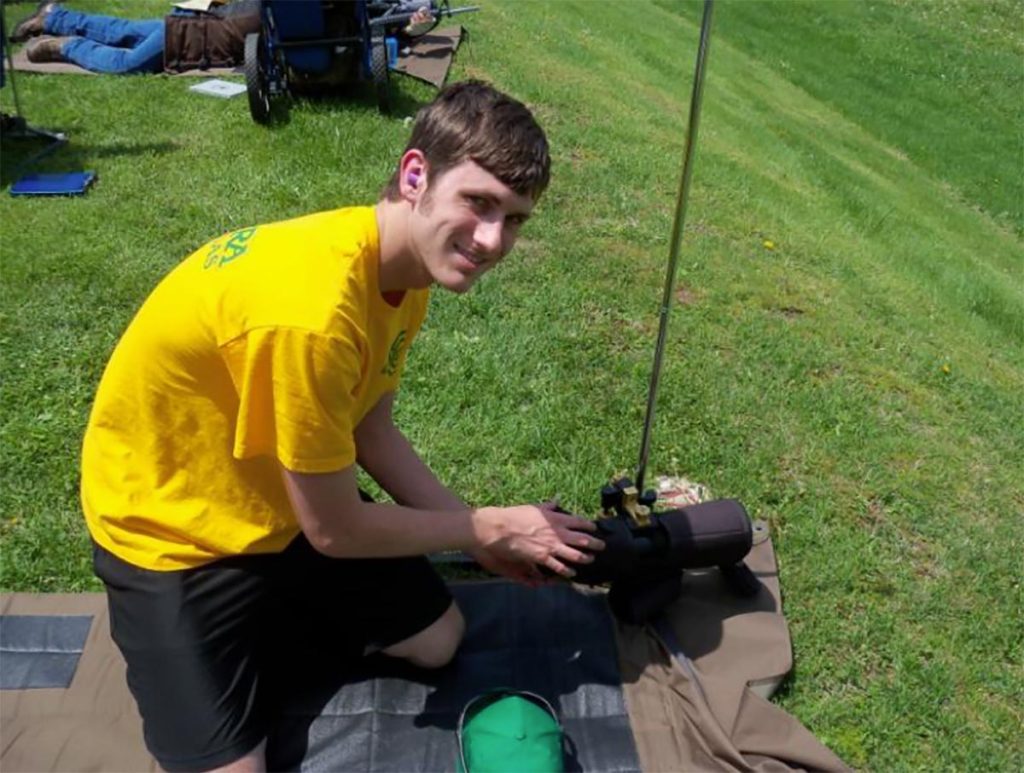 We also had help from the shooting community, including our fellow HP shooters at Millcreek, their Board of Directors, CZ-USA with their outstanding products, KS State Rifle Association and their repeated donations, Sierra Bullets (over 20,000), Hodgdon Powder Company, Hornady Manufacturing (Michael & Donna Egan), Dave Collins with the Bullet Hole and countless others. All of this support equals success, and we can't thank them enough!
This past summer, 2014, my team finished our third trip to Port Clinton, Ohio, to compete at Camp Perry. Though everyone always has a few bad days, my good days on the range turned out to be some of the best I've ever had – especially when I shot the President's 100 Rifle Match. I ranked 120th out of 1,125 other shooters from across the nation. Logan and I teamed up again and earned medals for the CMP Freedom Fire Event, and we also finished 6th in the NRA Whistler Boy Match – competing against 44 other junior teams from across the country.
Along with having a rather good run this year at Perry, my coach also experienced the joy of showing his junior shooters how true dedication pays off, after we attended the award ceremony at the end of the week.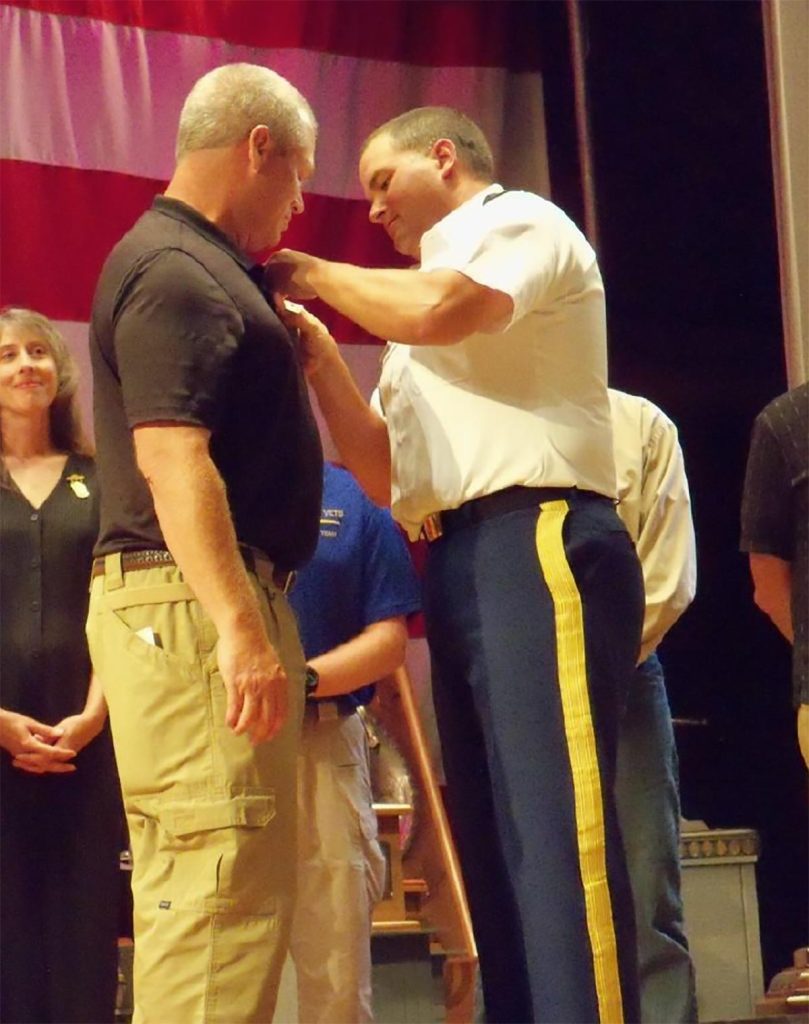 So, as the lights darkened in Hough Theatre, the crowd became still, and the emcee asked us to stand for the National Anthem and Invocation. The first activity was the Distinguished Badge Presentation. Each year, the CMP recognizes the Distinguished Rifleman Badge winners – this year's being from August 2013 to July 2014. Only 30 people were honored with the award this year.
Our coach, Mr. Michael Van Dyke, was one of the 20 individuals present to walk across the stage and receive his Distinguished Rifleman Badge. He made us all proud. He's a special coach, not only capable of shooting, but adept in passing his knowledge on to four young men. In our eyes, he is distinguished in many ways. He's absolutely the best!
Shortly after arriving home to Kansas from our 12-hour road trip, Coach Van Dyke sent an email thanking all of us, the juniors on his team, for the special memories over the past three years, as well as for our fantastic efforts in Ohio. More importantly, he emphasized that if we continued our hard work, we would undoubtedly get better, not only in shooting, but in all aspects of life.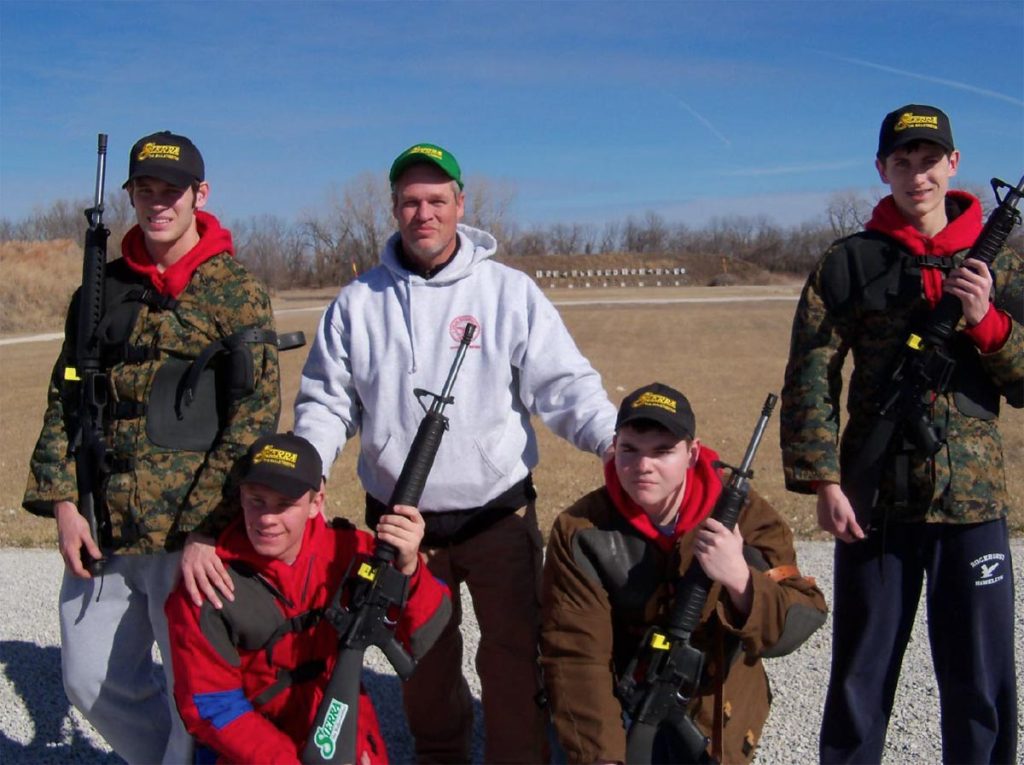 With Camron turning 21, Logan heading off to K-State and becoming a purple cat and Cody joining the U.S. Army and hopefully Ranger school, Coach Van Dyke showed us that high power shooting, like most challenges in life, was something that had many lessons beyond just shooting that we could utilize, even though our paths are bearing in different directions.
Some time after reading his email, life proved to me exactly everything Coach Van Dyke had said to us – and I received my HPR Master classification from the NRA. Though our days of being a junior team have wound down, I know I won't forget all the valuable skills I acquired from Coach Van Dyke about shooting, sharing these experiences with my team members and also how our efforts in shooting will help us succeed in life.
From his Junior Shooters:
Cody Van Dyke
Camron McGovern
Logan Thomas
Aaron McGovern – God bless Coach Van Dyke!