The 13th Annual Western Creedmoor Cup
November 12, 2015
Civilian Marksmanship Program
▸
The First Shot
▸
The 13th Annual Western Creedmoor Cup
The 13th annual Western Creedmoor Cup was held at the Ben Avery Shooting Facility in Phoenix, Arizona 14-18 October. Warm weather greeted the competitors at the beginning of the matches with temperatures reaching toward 100 degrees. The desert weather can be a bit unusual and a rare storm did appear during the matches bringing rain and lightning which caused an hour delay one day, and a brief but strong sand storm that hit the range shortly after cease-firing on another day. None of this took away from the fun and enthusiasm of the competitors or the match staff.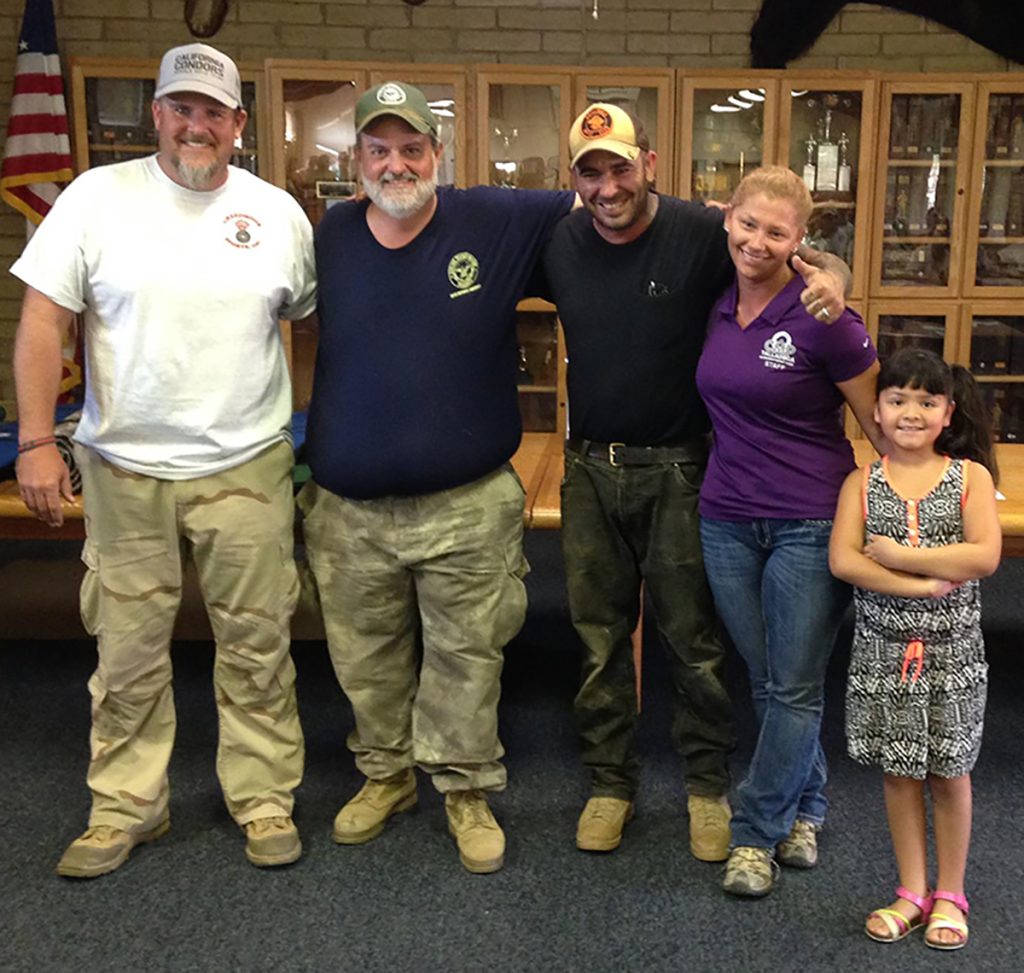 The Cup matches kicked-off with the 4-man team match. A total of 13 teams, 9 service rifle and 4 match rifle competed. California Condors-Fisher, a service rifle team, posted the high overall score for the match – 1544-31X, while Remington Huntsville won the match rifle team posting a 1529-43X.
Individually, Fritz Hempelmann posted a very nice 391-10X.
The next three days of the matches are the individual events. An 80 shot regional match course of fire -800 points per day, make up a grand aggregate of 2400 points. The top three service rifle and match rifle for each day were:
Day one:
Service Rifle
Match Rifle
1st Johnny Fisher 777-21X
1st Mark Laramie 783-30X
2nd Russel Gary 775-23X
2nd Kenneth Lankford 783-26X
3rd Sara Rozanski 773-21X
3rd Fritz Hempelmann 783-25X
Day two:
Service Rifle
Match Rifle
1st Sara Rozanski 780-16X
1st Mark Laramie 785-33X
2nd Kade Jackovich 773-18X
2nd Allen Castle 785-26X
3rd Jason LeCorre 772-9X
3rd Fritz Hempelmann 779-31X
Day three:
Service Rifle
Match Rifle
1st Sara Rozanski 773-22X
1st Mark Laramie 785-40X
2nd Johnny Fisher 774-14X
2nd Allen Castle 784-23X
3rd Jeffery Mikesell 773-16X
3rd Kenneth Lankford 782-21X
The match winners were:
Overall
Mark Laramie 2353-103X
High Service Rifle and High Woman
Sara Rozanski 2335-59X
High Senior
Kenneth Lankford 2341-68X
High Junior
Kade Jackovich 2294-51X
Creedmoor Sports is extremely thankful for the wonderful support we receive that help make these matches an ongoing success. Remington Arms, Giraud Tool, Keystone Accuracy, the girls from the CMP, along with numerous volunteers, give all the competitors what they have come to expect – one of the best high power matches in the country.