Texas Junior Rifle Team Finds Successful Start at First Regional Match
April 15, 2022
Civilian Marksmanship Program
▸
State Director
▸
Texas
▸
Texas Junior Rifle Team Finds Successful Start at First Regional Match
The Texas Junior Rifle Team set a strong foundation at its first regional tournament of the season this spring. The team fielded 18 junior competitors at the Greenwood Gun Club Spring Regional in March, obtaining numerous accomplishments over the three-day event.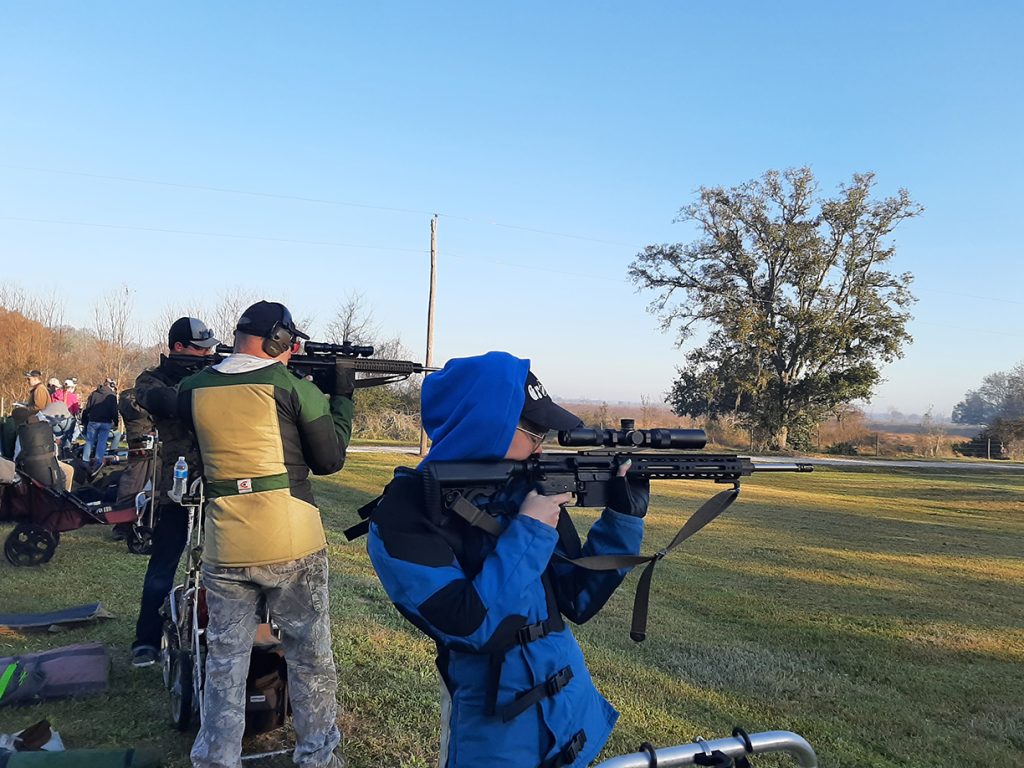 "It was a fun weekend and a good start for the 2022 competition season for the Texas Junior Rifle Team," said Dan Ramsey, a coach and treasurer/director of the organization.
During the match, national-level champion Charisma Owen was named the 2021 Texas Junior Service Rifle Champion as well as the 2021 Texas Junior Mid-Range Champion. Owen teamed up with Carter Forest and Gary and Greg Troxell to overtake the 4-Man team competition before she moved on to win the overall regional event. The Texas team also accrued personal best scores by Loni Barry, Luke Hoysa and Emma Swicegood.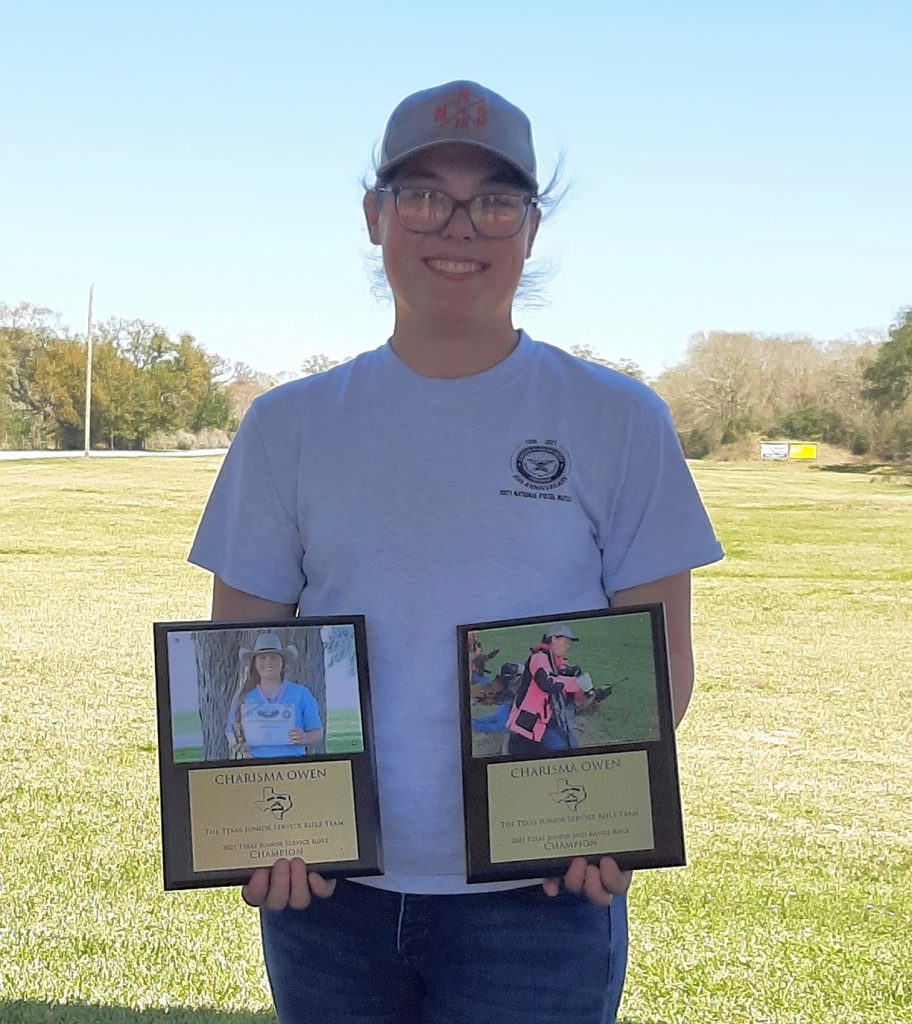 The accompanying open EIC (Excellence-In-Competition) match saw the Texas Junior Rifle Team fielding 18 of 29 non-distinguished competitors. Distinguished Badges are the highest individual awards authorized by the U. S. Government for excellence in marksmanship competition. An individual earns a badge from the CMP after receiving enough EIC points at qualifying matches, also referred to as leg points.
Three leg points were awarded at the Greenwood Gun Club match, including to two juniors: Emma Sjodin, who took the bronze medal and eight points, and John Ramsey, who claimed his first six-point leg.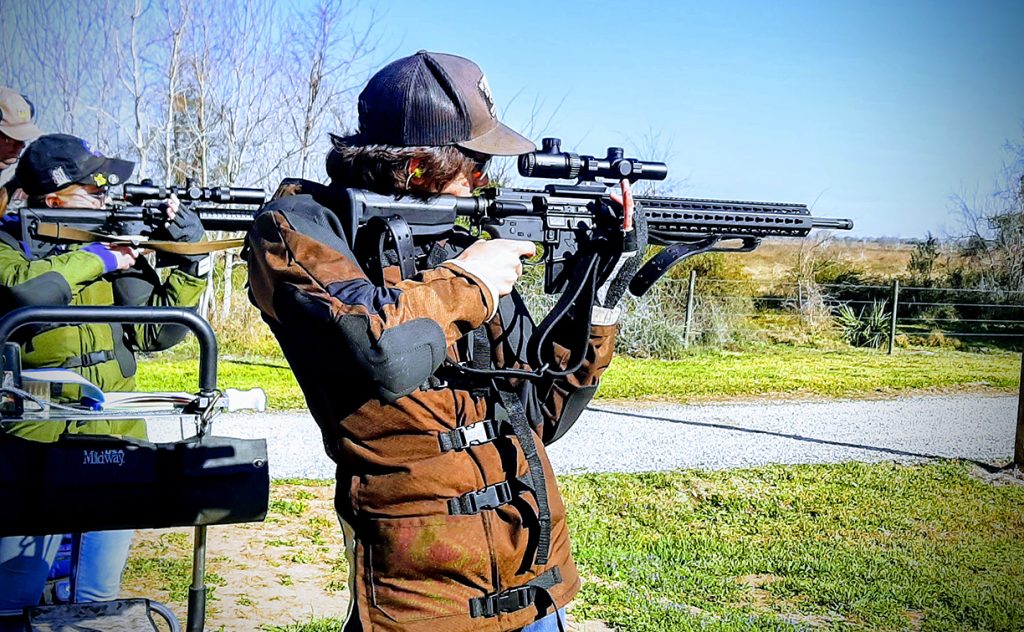 The Texas Junior Rifle Team is just warming up as its athletes and coaches prepare for other events throughout the year, including the annual CMP National Rifle Matches at Camp Perry – set to fire in July.
About the Texas Junior Rifle Team:
The Texas Junior Rifle Team, Inc., is a 501(c)3 non-profit organization, sanctioned by the Texas State Rifle Association. Texas state teams have been in existence for over 40 years, thanks to the efforts of local gun clubs and supporters. Range access, equipment and active adult leaders have allowed junior marksmen aged 12 through 20 to learn, practice and compete – moving from local matches to success on the national stage.
The team is funded through families, local clubs, businesses and donations and currently includes five districts: Northwest Texas Field and Stream (Wichita Falls), Central Texas Rifle and Pistol (Waco), Austin Rifle Club, Golden Triangle Rifle Club (Beaumont) and Greenwood Gun Club (Brazoria County). Learn more about the organization, including how to join, by visiting the team's website at https://www.texasjuniorrifleteam.org.