Team of Rutherford, Armstrong Win Vintage Sniper for Third Time at 2015 National Games Matches
July 21, 2015
Civilian Marksmanship Program
▸
The First Shot
▸
Team of Rutherford, Armstrong Win Vintage Sniper for Third Time at 2015 National Games Matches
By Ashley Brugnone, CMP Writer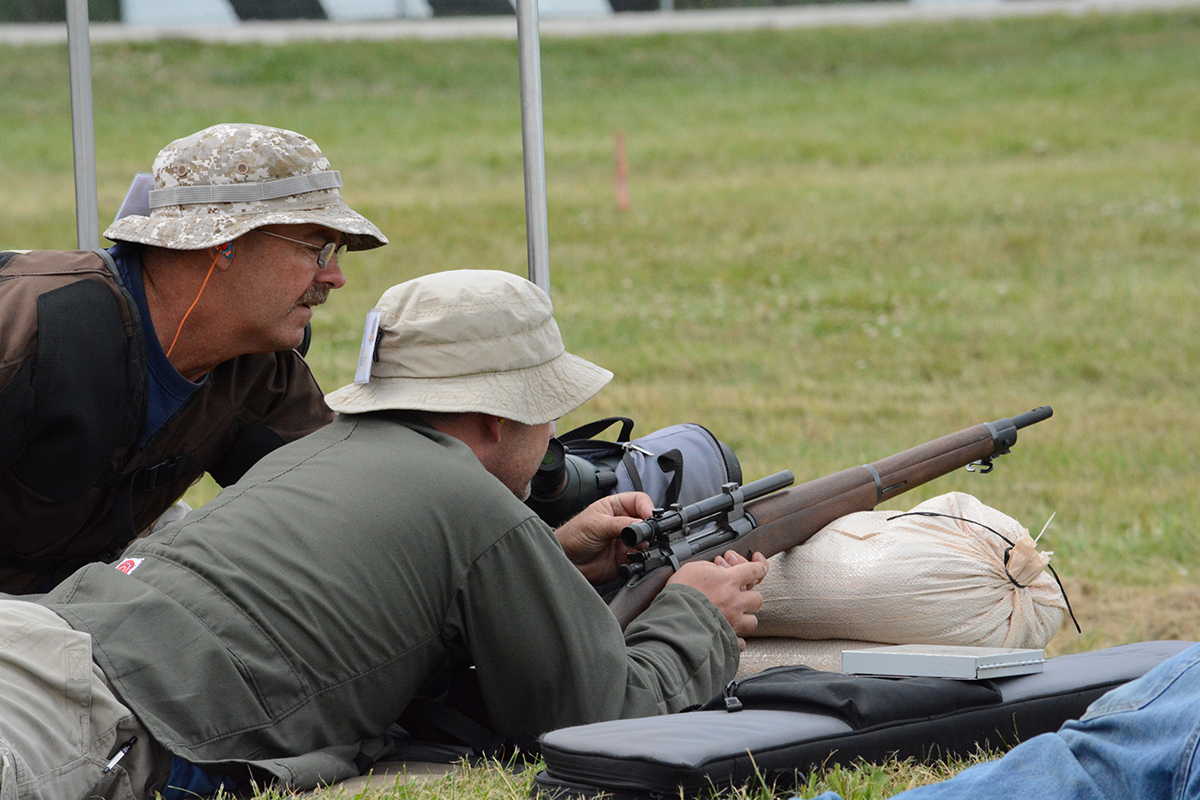 CAMP PERRY, Ohio – Winning the Vintage Sniper Team Match at the 2015 National Matches was team "Double D" – consisting of Douglas Armstrong, 55, of Lexington, NC, and Glendale "Don" Rutherford, 63, of Tallapoosa, GA. The duo fired an aggregate score of 393-19x. Armstrong finished first overall as an individual in a group of 519 competitors.
The two men are used to winning the match now – having won three of the five times its been shot at Nationals. In 2012, they set a new National Record of 398-17x. The next year, they decided to team up again and landed in second place, only to reclaim their spot at the top of the pack again in 2014, with a vengeance – setting a new National Record of 398-23x.
The way they shoot, it would seem the two have been next to each other on the firing line for decades. But, in fact, it was the Vintage Sniper Match that brought them together in the first place.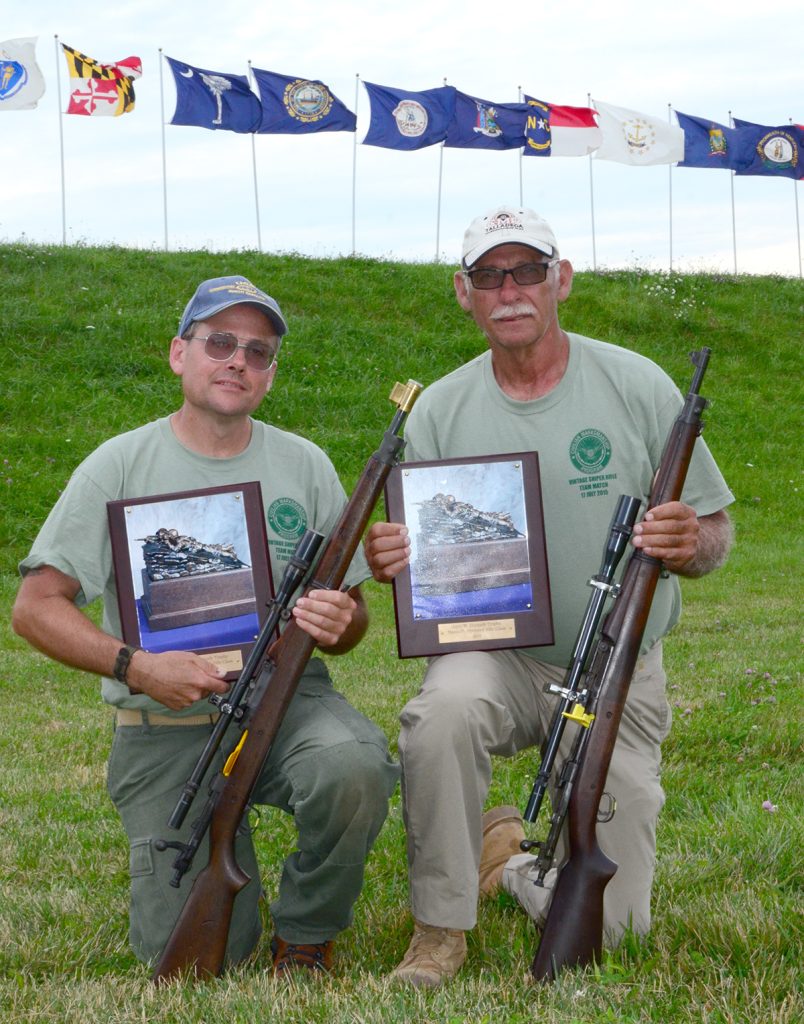 Four years ago, Doug made a trip to CMP South to buy some tight-fitting Garand stocks two weeks before the National Matches at Camp Perry. Assisting Doug at the store was Don's brother, Leon, who works for the CMP. It was there, in the CMP South Store, that one of the most significant conversations in Doug's shooting career happened.
Leon said, "Hey, Doug – you got a partner for the sniper match?
Doug replied, "Nah, I don't, but I'll find someone when I get there."
Leon went on, "Oh, why don't you shoot with my brother, Don? He's a good shot – All Guard guy, he's been shooting for a long time."
Doug, somewhat reluctantly, said, "Well, I don't think I know him – but okay."
Once they met up at Perry, Doug and Don realized they had actually known each other for years – recognizing the faces, just not the names. But even more so than finding a new old friend, they realized they have an incredible bond and strength as shooting partners.
"And we've never looked back since then," Doug said with a smile.
During their time as partners, they've won three of the four years. The year they lost was by one point, partly because of one bad shot dropped at the 300 yard firing line – which Don says should always be shot clean.
This year, the duo was down four points coming off of 300 after dealing with terrible wind conditions. Don, at first, was nervous before going back to the 600 yard line for the final phase, but Doug's reassurance and Don's confidence in their bond as a team kept him optimistic.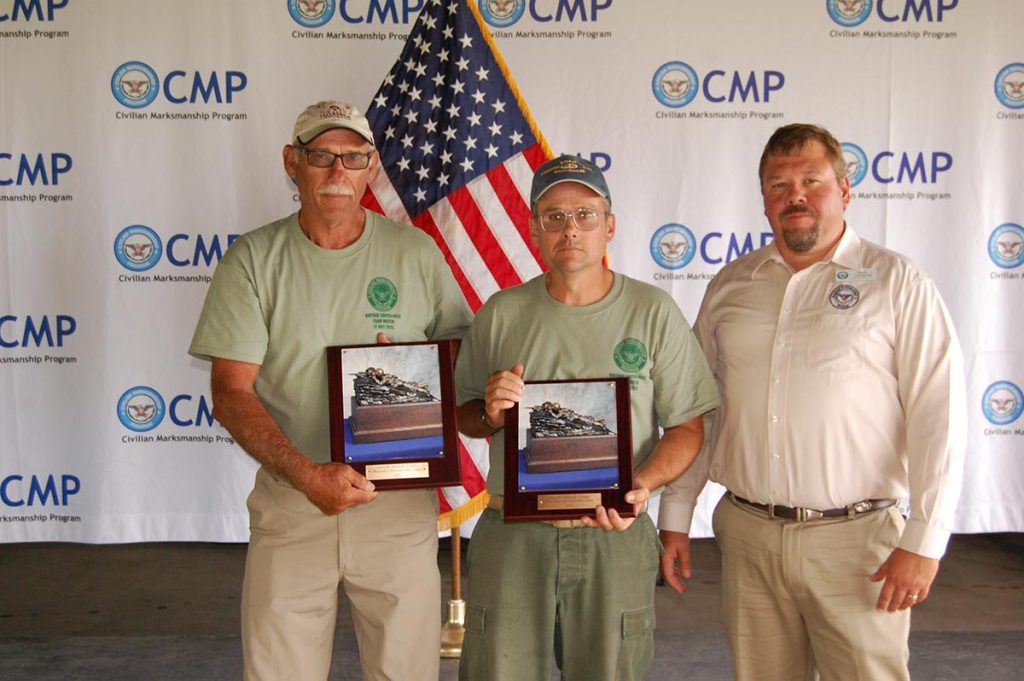 Don explained, with his low Southern drawl, "I thought we were done, momentarily, but then I turned back and looked at the 600, and I said, 'The only hope we got is to go back there and shoot the eyes out of it' – and we had a 99 and a 98."
With that, the two squeaked out their third win – and only by two "x" shots.
So, with so many victories under their belts, what's their secret?
According to Don, it's, "Doug Armstrong," he said with a laugh.
"I'm bleeding from the heart," Don said. "I can put a steel plate out at 300 and lay it flat, and I can tell Doug Armstrong, 'Doug, hit that steel plate on the left side, and we're going to skip it into the x-ring at 300 yards,' and he'll do it for me. That's how much confidence I have in him. He's amazing."
Doug had a different theory. "There's really no secret. But to get the rifle to shoot really well, the stock has to fit really well."
One of the rifle's the men use during the Vintage Sniper is Doug's own creation – a sort of Frankenstein monster out on the firing line – constructed from many different rifle parts and obviously capable of some devastation.
When figuring out a new rifle to build, Doug just happened to have an old 1940 Springfield C Stock – a real 1940 C Stock – that fit his action perfectly. The action itself is from another rifle, and the barrel is an old Palma barrel that had been re-chambered by a gunsmith friend of Doug's to fit .30-06 ammo. In addition to that, Doug purchased the scope off of eBay.
With his rifle finally together, all that was left was to find a sufficient load – a task that became a difficult one for Doug.
"I couldn't figure it out," he said. "It was a month before the Eastern Games, and I still had no load that would shoot."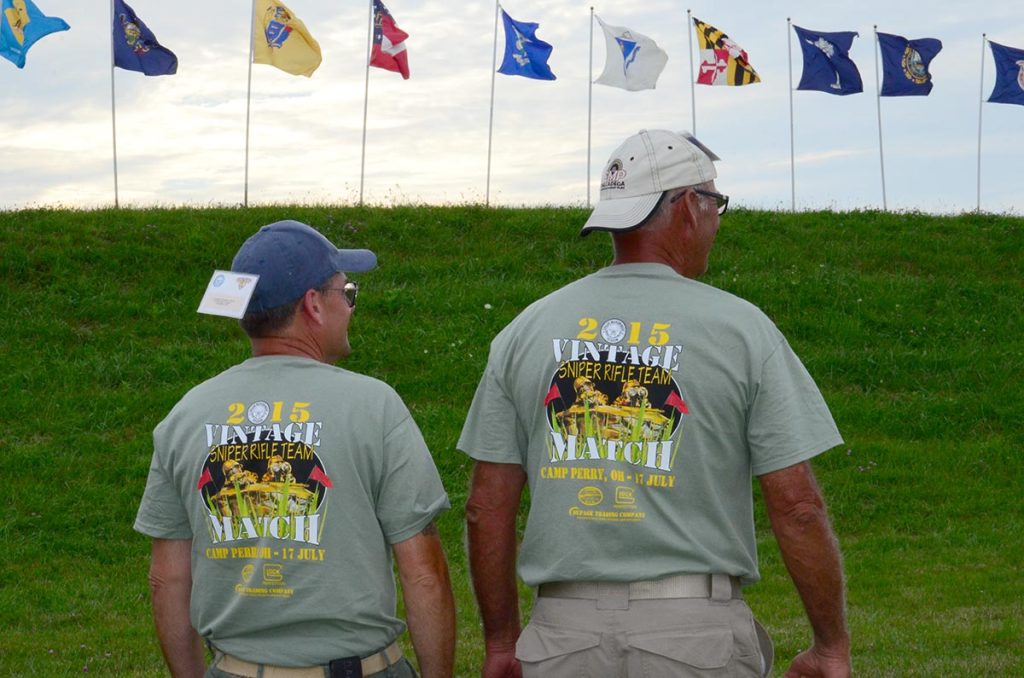 During that time, he happened to be ordering some new M1903 Springfield parts from a gentleman in California. Through a series of email conversations, the man suggested creating a hand load that might work. Luckily enough for Doug, after trying it out, it did.
"And that's what we've been using ever since," said Doug. "A lot of weird things came together like that."
Along with their equipment, the two credit each other and their performances behind the rifle for their accomplishments. They just can't seem to give one another enough compliments.
"Our success is right here – seriously," said Don, pointing to Doug. "He does so much."
Turning that finger around, Doug pointed to Don. "Don's very modest. He's a master wind reader – one of the best I've ever seen at reading the conditions. He's way better at it than I am, and he communicates really well."
Don continued on about Doug's talent as a marksman, saying, "He does the homework on the range with our load and our plan. He's a machinist by trade, so he's very detailed – a perfectionist, and it pays off."
Another thing Don credits is their ability to interact with each other. Both men constantly talk, discussing every key element – right down to the target number. The two also alternate between using each other's rifles for different reasons, with each having its own strengths at different yard lines.
Don added, "It is a combination of both of us, but Doug does the real legwork. He really does. I'm telling you like it is."
With custom equipment, precise communication and two extremely gifted marksmen pulling the triggers, Don and Doug make winning look easy. But now that the match is close to reaching its peak in popularity – nearly filled to capacity at this year's Matches – the members of "Double D" know they'll have their work cut out for them in the future.
"This match is getting harder and harder to win every year," said Doug, speaking of the other talent alongside him on the firing line. "You've got to pick up your game every year."
"It's a lot of hard work," Don said.
"That's all there is to it," Doug added.
For a complete list of results of the Vintage Sniper and other National Match events, visit http://ct.thecmp.org/app/v1/index.php?do=match&task=edit&match=12504.

Special thanks to Krieger Barrels, who provided a new barrel for both Don and Doug for their win in the Vintage Sniper Match.