Team CMP Feature – Robert Taylor
April 19, 2017
Civilian Marksmanship Program
▸
The First Shot
▸
Team CMP Feature – Robert Taylor
By Ashely Brugnone, CMP Writer
The Civilian Marksmanship Program's (CMP) Travel Games event season is now underway, as the first of the match series fired April 5-9 at the Oklahoma City Gun Club in Oklahoma City. CMP Travel Games, featuring a variety of rifle and pistol competitions and clinics, are scheduled throughout the year around the country to allow civilian and military enthusiasts of all ages and from all areas to take part in the fun and challenging matches exclusive to the CMP.
Competing at each Travel Games event are members of Team CMP – composed of accomplished rifle marksmen, hand-picked by the CMP to serve as ambassadors to the sport.  Team CMP was assembled in May 2016 by CMP's Talladega Marksmanship Park range master Sara Rozanski in an attempt to build a group of elite civilian competitors. Along with a knack for competitive shooting, Team CMP members are carefully selected from individuals who want to inspire and guide other civilians on and off the firing line.
Recently, members of the team sat down and answered questions about themselves to give us a better look into their journeys as riflemen. Read below to find out more about the individual talent taking the firing line for Team CMP!
And if they're taking the line next to you at the next Travel Games event, feel free to ask them questions of your own!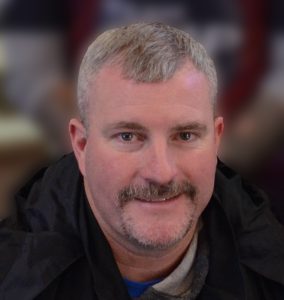 Name: Robert Taylor
Age: 37
Hometown: Sonora, CA
Home Range: Mother Lode Gun Club
Past or Current Affiliated Clubs:
Modesto Rifle Club, Sacramento Valley Shooting Center, and Coalinga Rifle Club
What is your background in shooting? How did you get started?
In the fall of 1991, my Dad read an article in the newspaper about the local gun club (Mother Lode Gun Club) starting their annual junior smallbore rifle program. He asked if my brother and I were interested. Of course we said yes, and that was how it all started.
My background in shooting is
Junior smallbore from 1991-1999
Junior highpower from 1993-1999 (1994-1999 on the CA state junior highpower rifle team)
Coach of the CA Grizzlies 2000-Present
Member of the Coalinga Rile Team 2000-Present
Awards/ Honors/ Certifications/ Recognitions?
Earned High Master Classification in 1997
Earned National Distinguished Rifleman Badge 1997
Earned CRPA Distinguished High Power Badge 2001
Firing Member of the 1998 winning Junior Minuteman Trophy Team
Firing Member of the 1998 & 1999 winning the Whistler Boy Trophy
Made the President's 100: 1999, 2005, 2006, 2007, 2008, 2011, 2012, 2015 and 2016
National Civilian Rifle Team (Elihu Root Medal) 1998, 2001, 2006, 2010, 2012, 2013 and 2015
California State Service Rifle Champion 2007, 2010 and 2015
Co-Holder of 200yd Rapid Sitting Junior National Record 1997
Firing Member of the Team that set the 100yd National Record 2011
Firing Member of the winning CRPA Team Trophy 2006, 2007, 2010 and 2016
Firing Member of the winning Soldier of Marathon Trophy 2010 and 2013
Firing Member of the winning Leatherneck Trophy 2010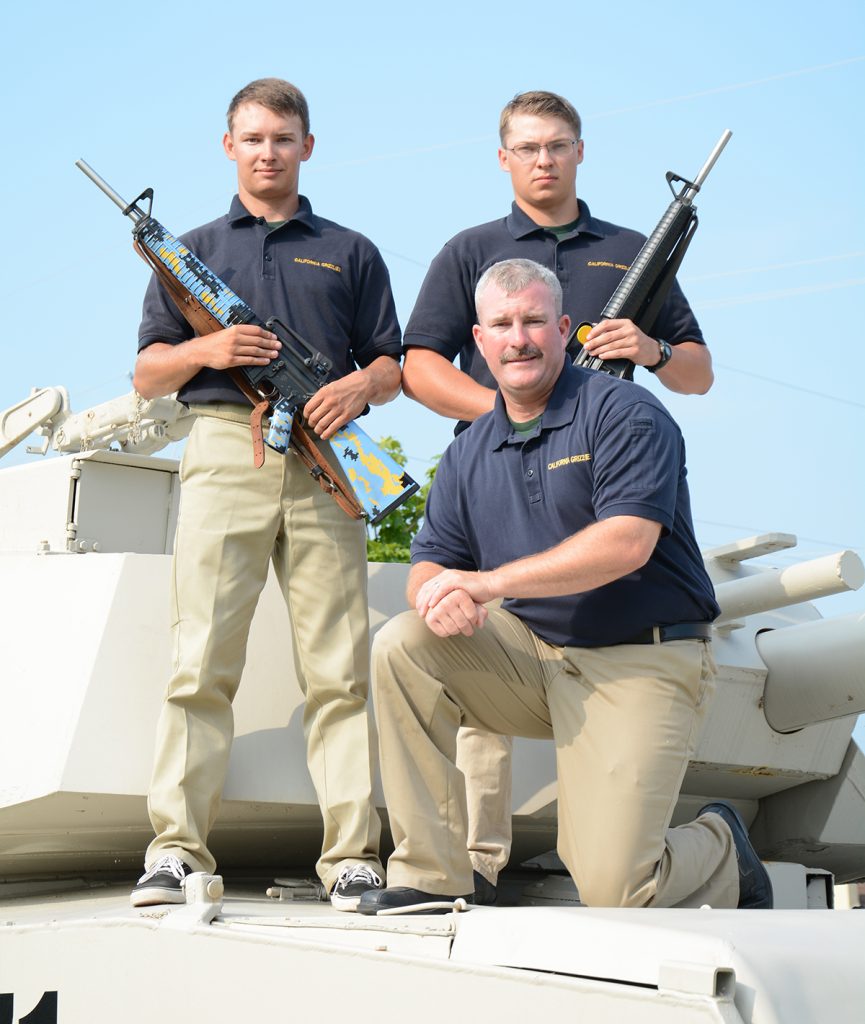 Accomplishments of the junior rifle team since I have been the coach:
My Junior Shooters Either Hold or Co-Hold 8 Individual National Records
The California Grizzlies Have Won 32 National Trophy's
The California Grizzlies Hold All 5 of the Junior National Team Records
The Grizzlies Have Won the Following Team Matches:
The Whistler Boy Trophy: 2011 and 2013
The Freedom Fire Trophy: 2010, 2012, 2013, 2014 and 2016 (National Matches Record)
The Fred Edgecomb Trophy: 2007, 2008, 2011, 2012 and 2013 (National Matches Record), 2014, 2015 and 2016
The Minuteman Trophy 2008, 2009, 2010, 2012, 2013, 2014 and 2016(National Matches Record)
The Junior Infantry Team Trophy 2008, 2009(National Matches Record), 2010, 2011, 2012, 2013, 2014 and 2016
The Leatherneck Trophy: 2009 and 2013
The Infantry Trophy: 2009(ONLY JR TEAM TO HAVE EVER WON THIS TROPHY)
There have been 18 juniors who have earned their Distinguished Rifleman Badges out of the California Grizzlies Rifle Program.
Any rituals or superstitions you have when competing?
A ritual for me is before the event to visualize how I want to perform during the event so as to have the outcome I want. I try to avoid people who dwell on all the bad things that happened while they were performing. I believe that when you hear about those bad things it increases the chances of you repeating the same bad things.
Any interesting stores from the firing line?
There are so many it's hard to narrow it down to a story. I guess if I had to pick one it would have been in 2012 we used the top two Grizzly shooters on the Coalinga team to win the High Civilian Team, and the junior team won High Junior Team. That year was probably the single strongest we ever had as far as depth.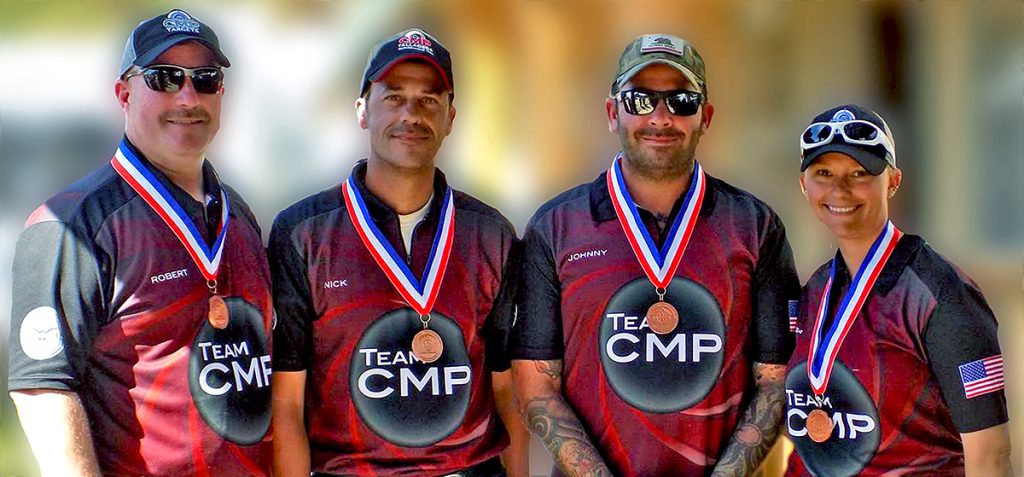 How did you become involved with CMP?
This summer at Camp Perry I was talking to Jonny Fisher about all the traveling that he was doing with CMP, and he told me about the shooting team they were putting together. I was very interested. He put me in touch with Sara Rozanski, and the rest is history.
What do you enjoy about competitive shooting?
The people!!! There is not another sport out there that has the people that we have. I have met people from all over the world, and they all would give you the shirt off their back if you needed it.
Favorite match/event to fire in, and why?
The 6-man team match (Soldier of Marathon Trophy) at Camp Perry. Getting to shoot that match with all your teammates is some of the best times I have had at the nationals.
Future goals?
To continue to have the opportunity to promote the shooting sports.
Personal details (significant others, kids, pets, hobbies, etc.):
Married to my wife Janet, 3 kids: my son Bodie, 13, my stepson Brent, 23, and my stepdaughter Kasey, 25, and her husband Matthew, 28.
I also like to play softball and do about anything outside.