Team CMP Feature – Nick Till
June 20, 2017
Civilian Marksmanship Program
▸
The First Shot
▸
Team CMP Feature – Nick Till
By Ashley Brugnone, CMP Writer
The Civilian Marksmanship Program's (CMP) Travel Games event season is now underway. CMP Travel Games, featuring a variety of rifle and pistol competitions and clinics, are scheduled throughout the year around the country to allow civilian and military enthusiasts of all ages and from all areas to take part in the fun and challenging matches exclusive to the CMP.
Competing at each Travel Games event are members of Team CMP – composed of accomplished rifle marksmen, hand-picked by the CMP to serve as ambassadors to the sport.  Team CMP was assembled in May 2016 by CMP's Talladega Marksmanship Park range master Sara Rozanski in an attempt to build a group of elite civilian competitors. Along with a knack for competitive shooting, Team CMP members are carefully selected from individuals who want to inspire and guide other civilians on and off the firing line.
Recently, members of the team sat down and answered questions about themselves to give us a better look into their journeys as riflemen. Read below to find out more about the individual talent taking the firing line for Team CMP!
And if they're taking the line next to you at the next Travel Games event, feel free to ask them questions of your own!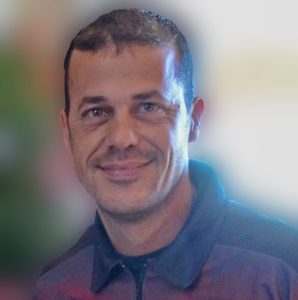 Name: Nick Till
Age: 43
Hometown: Howell, MI
Home Range: Howell Gun Club
Past or Current Affiliated Clubs?
MRPA (Michigan Rifle & Pistol Association, SEMNO (Southeastern Michigan Northern Ohio), & CMP
What is your background in shooting? How did you get started?
I started shooting highpower in 1988, shooting the M1 Garand and M1A. My father started me out when I was 14 years old. There was my brother, my two cousins and me shooting together. For about five years, there were five Tills shooting in the same match. I began by shooting with the Michigan Junior Team, then the Michigan Adult Team, Director of Civilian Marksmanship and NRA Matches.
Awards/Honors/Certifications/Recognitions?
Distinguished Rifleman Badge (1992)
NRA High Master classification HP & mid-range & long range HP
NRA 495 club and 792 club
President's 100 Rifle tab (8-time tab winner)
1992 Minuteman Trophy (High Junior Team in the National Trophy Team Match)
1994 Leatherneck Trophy (High Civilian Team in the Infantry Trophy Team Match)
2003 & 2005 Pietroforte Trophy (Individual Aggregate in both the National Trophy Individual & National Trophy Team matches)
2005 Pershing Trophy
2007 Civilian Club Member's Trophy (National Civilian Service Rifle Championship)
2007 Army Cup Match Winner (score 200-13x)
2007 DuPont Trophy (National Service Rifle Championship)
1995, 2003, 2005, 2007, 2011, 2013, 2015 National Civilian Team Award (Elihu Root Medal)
Highest Scoring EIC Match of 2007 (score 497-20x)
2008, 2009, 2010 Rumbold Trophy Team Match Champion
2009, 2010, 2012, 2013, 2016 NRA/Springfield M1A Match (1st place Civilian)
2014 & 2015 Winner NRA/Springfield M1A Match (holds record 491-12x)
Many time Michigan & Ohio Service Rifle State Champion
18 Regional Medals (3 gold, 7 silver, 8 bronze)
Michigan Governor's Trophy Champion
2012 National Garand Match Winner
2016 CMP Heritage Match Winner
2016 CMP Critchfield Match Winning Team
2016 Talladega 600 4-Man Team Match Winning Team (Team CMP)
Any rituals or superstitions you have when competing?
I like to keep the same routine the night before the match and the morning of. I try to go to bed at a decent time and have breakfast and coffee before the match.
Any interesting stories from the firing line?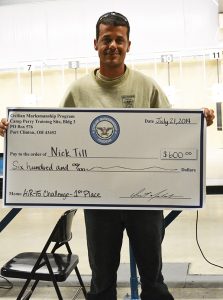 In 2007, when I was going to the NRA championship week, I stayed at one of the Camp Perry modules for housing. I let a friend stay with me, which was a bad idea. The first night, I didn't get much sleep because of his snoring, so when the first offhand match of the week began, my offhand score was lower than I wanted for the conditions that we had. Then, the rest of the week, I slept on the floor of the bathroom. My goal was to win High Civilian for the week.
Not giving up hope and always being persistent, it turnout out to be a good week. I won High Civilian Service Rifle, Army Cup, and, shockingly, Overall High Service Rifle (DuPont Trophy). I even beat Julia Watson by two points! The point is, I didn't give up hope after the first day.
How did you become involved with the CMP?
When you shoot DCM, NRA and CMP matches for 29 years, it gives you a reputation on the range as a dedicated shooter. It started out as me looking up to experienced shooters like Gary Anderson and working my way up to an experienced shooter.
What do you enjoy about competitive shooting?
I enjoy the challenge of competitive shooting, shooting against other talented shooters. Every match I try to have a Personal Best per stage or overall match. Also, being at the range is like being with a second family, knowing other shooters for over 20 years.
Favorite match/event to fire in, and why?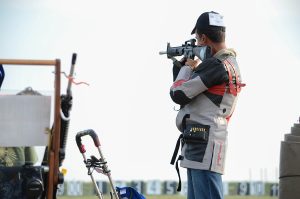 I enjoy shooting leg matches. Having a match without sighters helps me know the rifle's zeros and the loads for that rifle. I legged out in 1992 with my 30 points, and I still keep track of my points. I currently have over 500 points.
Future goals?
I still enjoy shooting service rifle. Shooting with scopes is now interesting and gives me another skill set to learn. I also enjoy shooting match rifle. Someday, I would like to win the overall national highpower rifle championship. That would give me both national service rifle and national highpower rifle championships, like Dennis Demille, but without having the military background.
Personal Details (significant other, kids, pets, hobbies, etc.):
I am single/divorced with no children. I'm the owner of a construction/masonry company in Michigan. My family and I own a cabin and property in Northern Michigan, where I enjoy trail riding with my dirt bike, riding my UTV and snowmobiles and hunting.
Other Comments?
I would like to thank the CMP for giving me the opportunity to travel and shoot with them around the country. The people at CMP are very nice, like being with one big happy family. Shooting at Talladega Marksmanship Park was a good experience. It's a glimpse of the future of highpower shooting. This means no pit pulling and the ability to shoot two matches in one day.