Team CMP Feature – Johnny Fisher
May 26, 2017
Civilian Marksmanship Program
▸
The First Shot
▸
Team CMP Feature – Johnny Fisher
By Ashley Brugnone, CMP Writer
The Civilian Marksmanship Program's (CMP) Travel Games event season is now underway. CMP Travel Games, featuring a variety of rifle and pistol competitions and clinics, are scheduled throughout the year around the country to allow civilian and military enthusiasts of all ages and from all areas to take part in the fun and challenging matches exclusive to the CMP.
Competing at each Travel Games event are members of Team CMP – composed of accomplished rifle marksmen, hand-picked by the CMP to serve as ambassadors to the sport.  Team CMP was assembled in May 2016 by CMP's Talladega Marksmanship Park range master Sara Rozanski in an attempt to build a group of elite civilian competitors. Along with a knack for competitive shooting, Team CMP members are carefully selected from individuals who want to inspire and guide other civilians on and off the firing line.
Recently, members of the team sat down and answered questions about themselves to give us a better look into their journeys as riflemen. Read below to find out more about the individual talent taking the firing line for Team CMP!
And if they're taking the line next to you at the next Travel Games event, feel free to ask them questions of your own!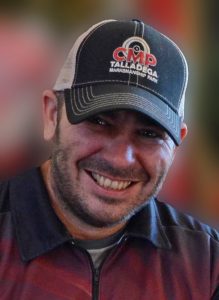 NAME: Johnny Fisher
AGE: 42
HOMETOWN: North Hollywood, California
HOME RANGE:
Fort-Angeles is a 100-yard reduced course range that is part of the larger Angeles Shooting Ranges in Sunland, California. A handful of different clubs shoot Highpower almost 40 weekends a year on that range. Tommy Temple (Chief Range Officer for CMP Travel Games) runs most of these matches when we are in town. He and I will also get together some weekday mornings before work for some early morning practice. Gallons of sweat has sunk into the dirt on that special little range. Much of my own – but many times over that of my friends and the betters that have come before us.
AFFILIATED CLUBS:
California has a rich history in Highpower competition. I am very privileged to be able to shoot with so many talented shooters so frequently and so close to where I live. The Burbank Rifle & Revolver Club hosts some great full-course matches with some really wonderful people. The Southern California Golden Bears host some of the best reduced course matches around. The Coalinga Rifle Club hosts our State Championships and fields our Junior (California Grizzlies) and Adult (Coalinga Killer Rabbits) California State Teams to Nationals every year. I'm surely biased, but doubt one could find greater talent anywhere than that range behind the oil fields in Coalinga.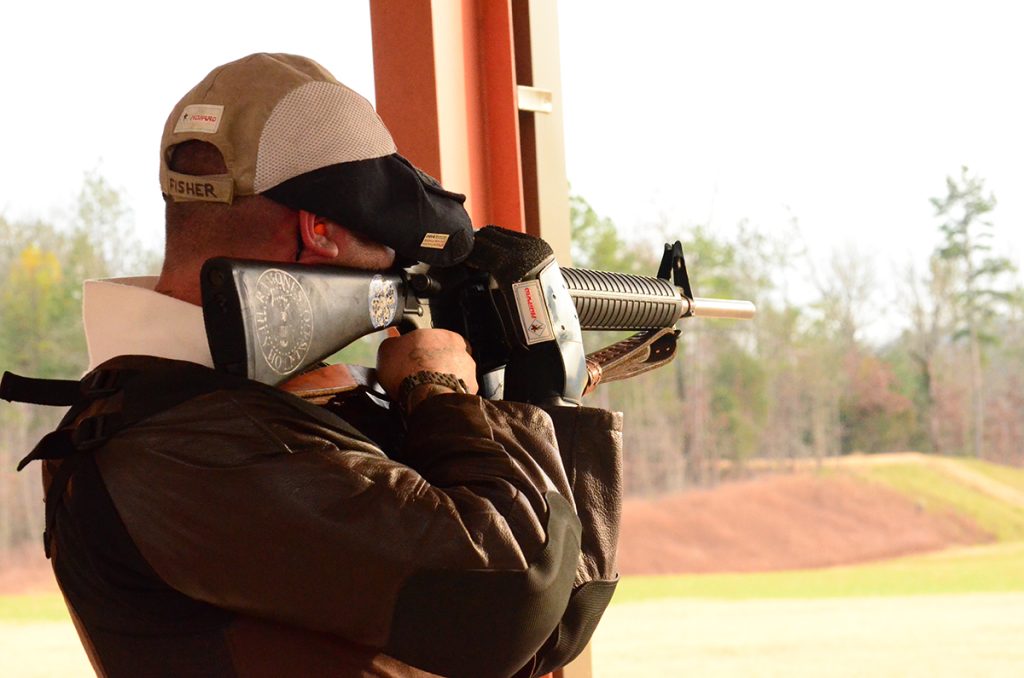 WHAT IS YOUR BACKGROUND IN SHOOTING? HOW DID YOU GET STARTED?
I attended a Project Appleseed weekend clinic about 6 years ago knowing absolutely nothing and having never even heard of this kind of shooting. The history and shared experience of American marksmanship really spoke to me. I picked it up pretty quick and immediately started volunteering and apprenticing to become an Instructor. There's always more to learn each and every day – but I can say that I have used every single piece of instruction that I picked up in Appleseed each and every time I shoot. It's a fabulous introduction to solid shooting fundamentals and an experience not soon forgotten in hearing those stories.
AWARDS / HONORS / CERTIFICATIONS / RECOGNITIONS?
I've done some stuff but it feels like nothing compared to my teammates' accomplishments. Not to get corny, but to me, the biggest honor is that I get to do this at all. That, and seeing those I've helped from the start reach their goals. There is really nothing else like that in the world.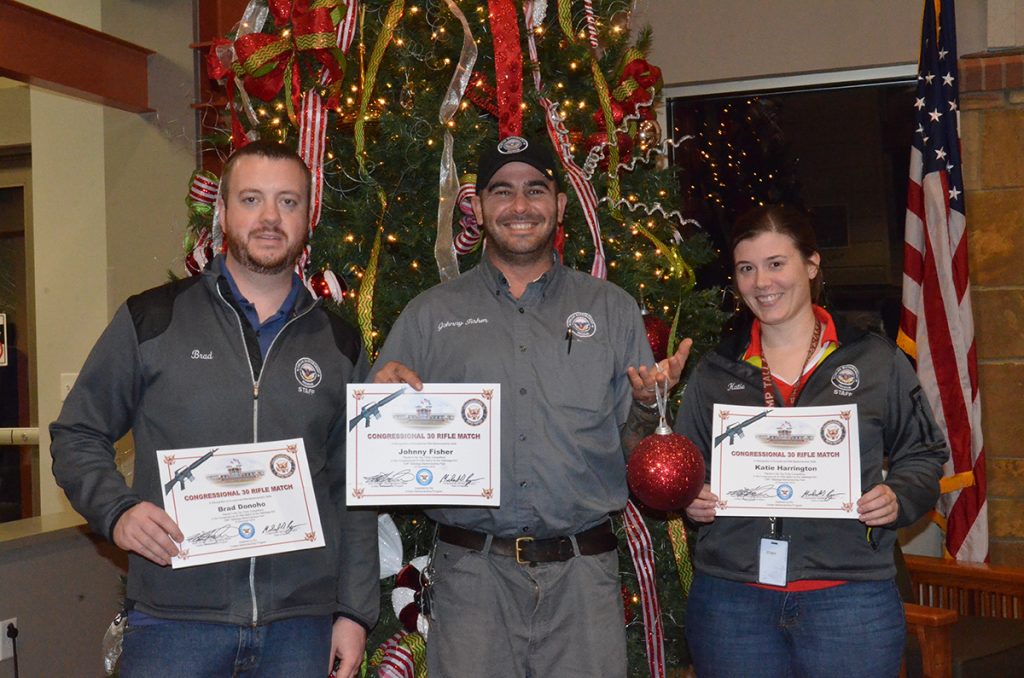 RITUALS OR SUPERSTITIONS WHEN COMPETING?
After a meaningful success of some sort (be it a major competition or even just a single string of fire in practice), I'll take a picture of my equipment with the targets downrange before I pack up. These go into a gallery on my phone. I'll reflect upon them the morning of a match that has skewed my perspective or might have me thinking I should be nervous.
INTERESTING STORIES FROM THE FIRING LINE?
Man…what happens on the line stays on the line…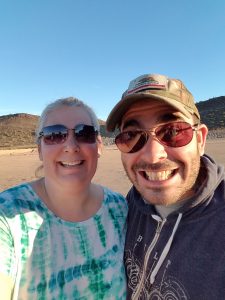 HOW DID YOU BECOME INVOLVED WITH THE CMP?
I started basically just traveling around to different Travel Games as a competitor. I come from a culture in Southern California that if you're not shooting, scoring or pulling targets – you're helping. The matches that we all enjoy cannot run on staff alone. It takes the efforts of the competitors to really make things happen. I can be known as somewhat of a busybody, so when the role of Chief Pit Officer came up – I jumped at the chance to see even more of the beautiful ranges and great clubs around the country. That, and Christina Roguski and Amy Cantu of the CMP.
There are many wonderful people that make the CMP possible – but as a competitor, it's Christina who mails you stuff, answers your calls and, along with Amy, takes care of your squadding. They're the first to cheer you on for good days or offer a shoulder on bad days. There isn't much I wouldn't do for either of those two girls. I suppose it's also that they probably just got tired of not being able to tell me what to do – so they recommended me for the job!
WHAT DO YOU ENJOY ABOUT COMPETITIVE SHOOTING?
Highpower shooters are some of the most colorful people you'll ever meet. Although we seem to all come from all different walks of life, from coast to coast, it's like there is a common thread and bond between Highpower shooters no matter where they come from. This game brings out the best in people – but often not until after being tempted to reveal the worst. This game can get really frustrating and emotional, which means there is a certain amount of self-awareness that I think is required to really want to stay with this sport. It's the journey and the people. There's nothing like it.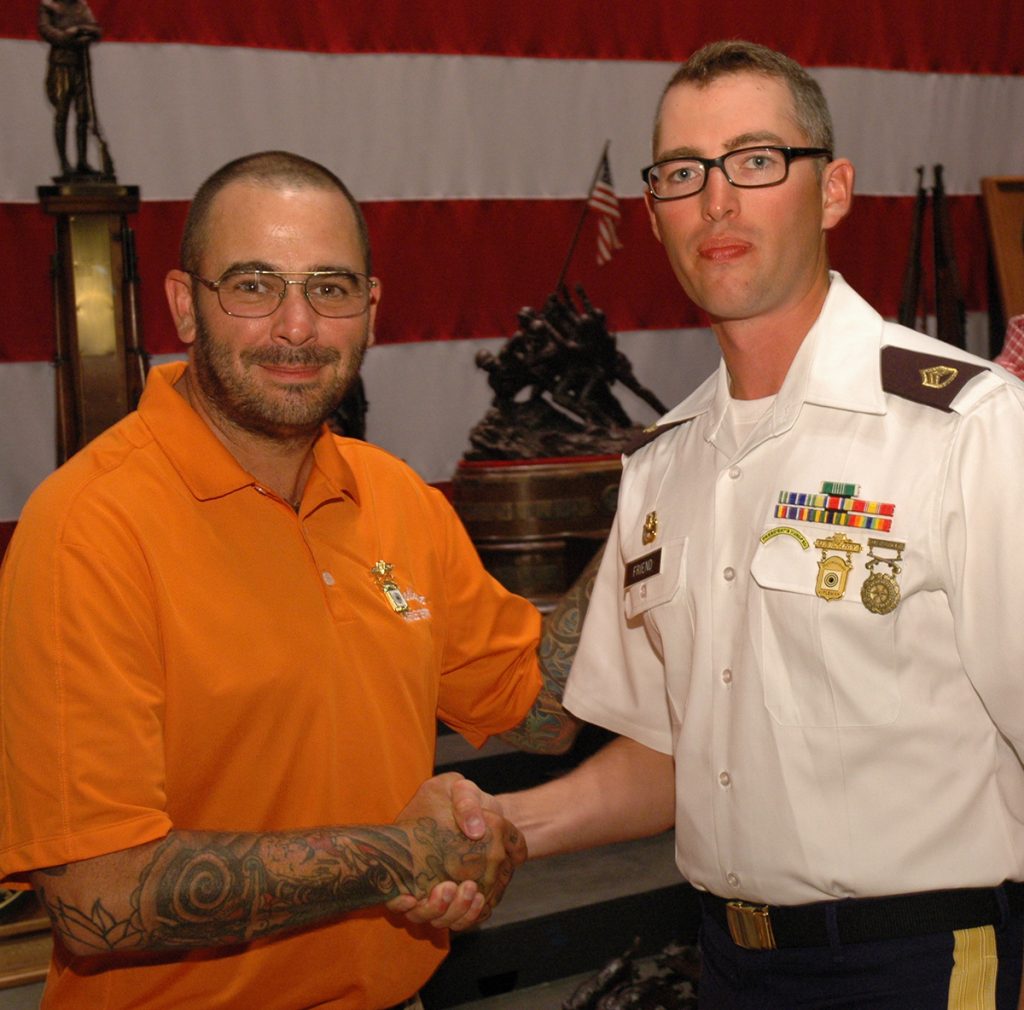 FAVORITE MATCH / EVENT TO FIRE IN & WHY?
Everything we ever do in this sport is just preparation for Team Day. Any day of team shooting will do. Whether it's stepping up to a spot on your main State Team at Nationals, All-Stars traveling around the country, a group of homerange friends or just a pickup-team formed on the line the morning of a match – team shooting is the best. Not only is it the most fun, but it's the most educational experience a Highpower shooter can have – learning from those more experienced as well as teaching those who are just coming up.
Also, the National Infantry Trophy match – the Rattle Battle has a special place in my heart. My understanding is that it's the only game we play that has not changed even one iota since its inception. Same targets, same times, same ammo allotment, same yard lines, same range. The only changes are who is shooting and the rifles we use. That match is 100+ years of dirt under your feet as you and seven friends advance downrange. You dump it all and it's only the hits that count. Binary. It's the No-Limit Texas Hold 'Em of Highpower. Coaching it is even better.
FUTURE GOALS:
I'd like to help set a new National record in the National Trophy Junior Team Match one day. I'd also like to see the National Trophy Individual match get so many competitors that I'm asked to sit it out to make room for those still in the hunt. That'd be a really good day.
PERSONAL DETAILS (Significant Other, Kids, Pets, Hobbies, Etc):
I am pretty much the luckiest guy I know. So much so that I have it tattooed on my knuckles. Might not be an "everyday" kind of luck – but more of a "when it counts" type of luck. Someone is looking out for me. I've got a beautiful, brilliant and understanding wife with more tattoos than I do that I don't deserve, and a dog that winks at me like he's in on the joke. I'm a sucker for magic tricks and love (read: LOVE) coffee.
OTHER COMMENTS:
Dick Whiting or Jim O'Connell – if you ever end up in the fortunate position of them telling you something, just write it down. You might not understand it at the time, but….they're right, you'll need the information at some point and you'll be grateful you wrote it down. Same goes for Dennis DeMille or Rox. Unless they're smiling when they're telling you…then they're just making fun of you and you'll realize why later.