Talented Junior Rifle Duo Ryan and Tyler Wee Catch 'Fire' Again in National Win
September 6, 2022
Civilian Marksmanship Program
▸
The First Shot
▸
Talented Junior Rifle Duo Ryan and Tyler Wee Catch 'Fire' Again in National Win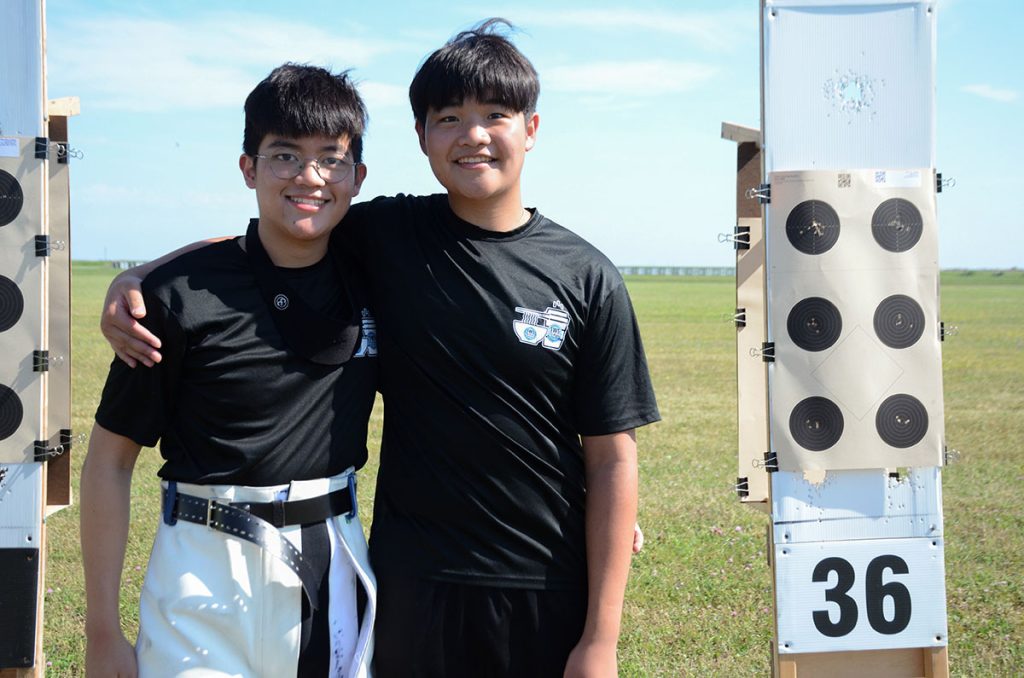 Ryan Wee, 17, and his brother Tyler, 15, of Wake Forest, North Carolina, are used to sharing. They share a home, the same birth month and a passion for the same sport – rifle marksmanship.
At the 2022 Civilian Marksmanship Program (CMP) National Smallbore Matches, fired in July at Camp Perry in Ohio, the pair won the Freedom's Fire team event for the second consecutive year. Ryan went on to earn third overall in the three-position aggregate while Tyler took fourth (separated by just six points). Both brothers also earned multiple age group awards for their performances in the Iron Sight and Any Sight Championships.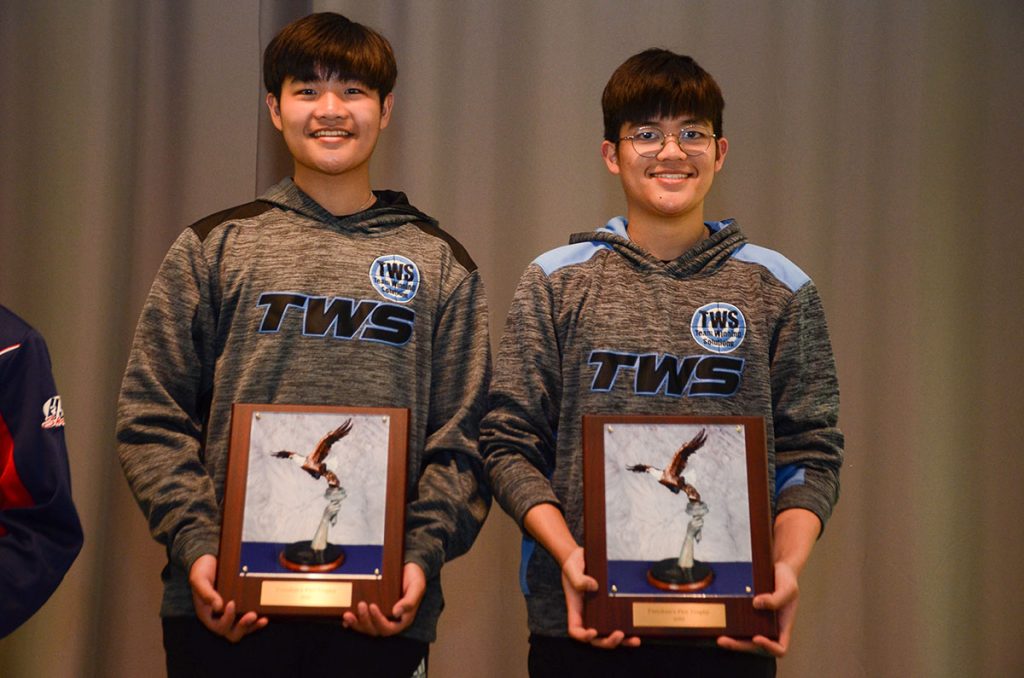 "I think that we are successful in the Freedom's Fire match because we put out consistent scores and know each other's strengths and weaknesses," Tyler said. "Before the match, we discussed which positions either of us would most likely have trouble in and how we can work around that."
"We don't put any sort of pressure on winning the team match. We really just do it for fun" Ryan added. "I think competing with a sibling also takes a lot of the pressure away – we both know that we try our best, and there's never any hard feelings or blame if things don't work out for one of us during the match."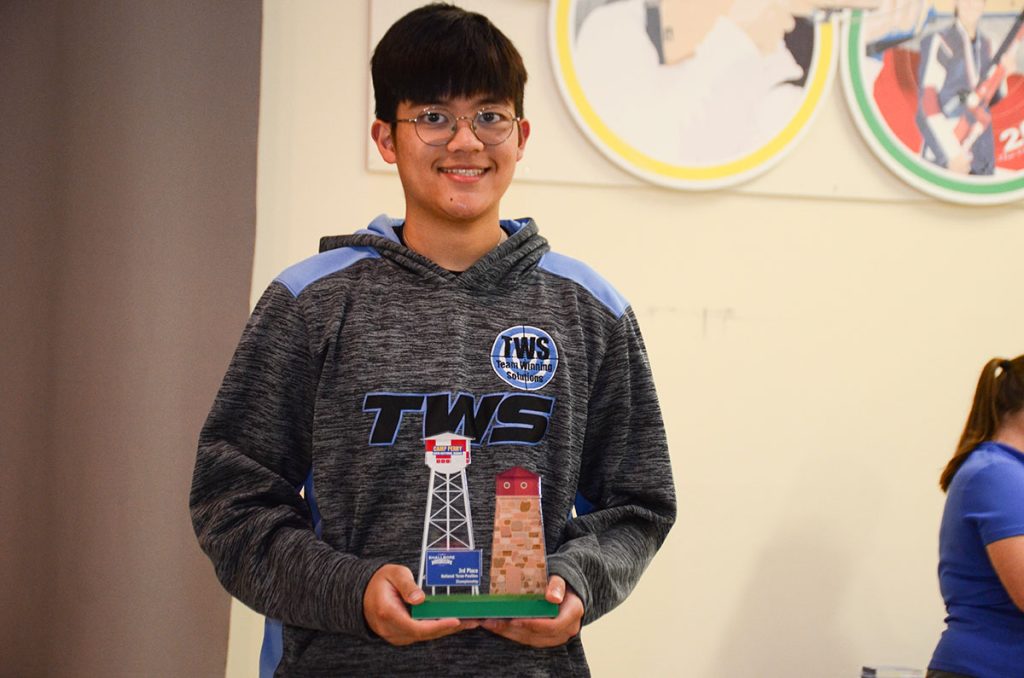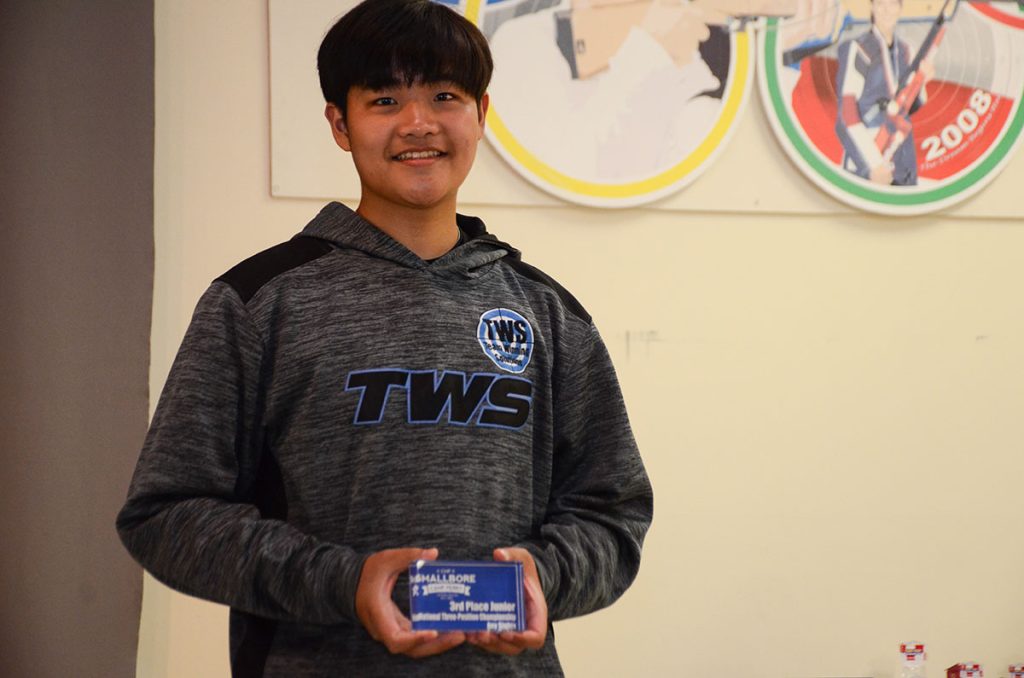 The ranges at Camp Perry, where the National Matches have been held since 1907, are famous for their erratic conditions. Located right along on the shore of Lake Erie, the fickle environment has been known to test even the most seasoned marksmanship athletes. Yet, the Wee Brothers are never nervous to take it all on.
"Camp Perry is an unpredictable range because of the winds, heat and unexpected cease fires that could be called at any moment, which may interrupt your rhythm," Tyler said. "Instead of preparing for Camp Perry, I use the practice time the day before the match at the range to learn and adapt to the new conditions."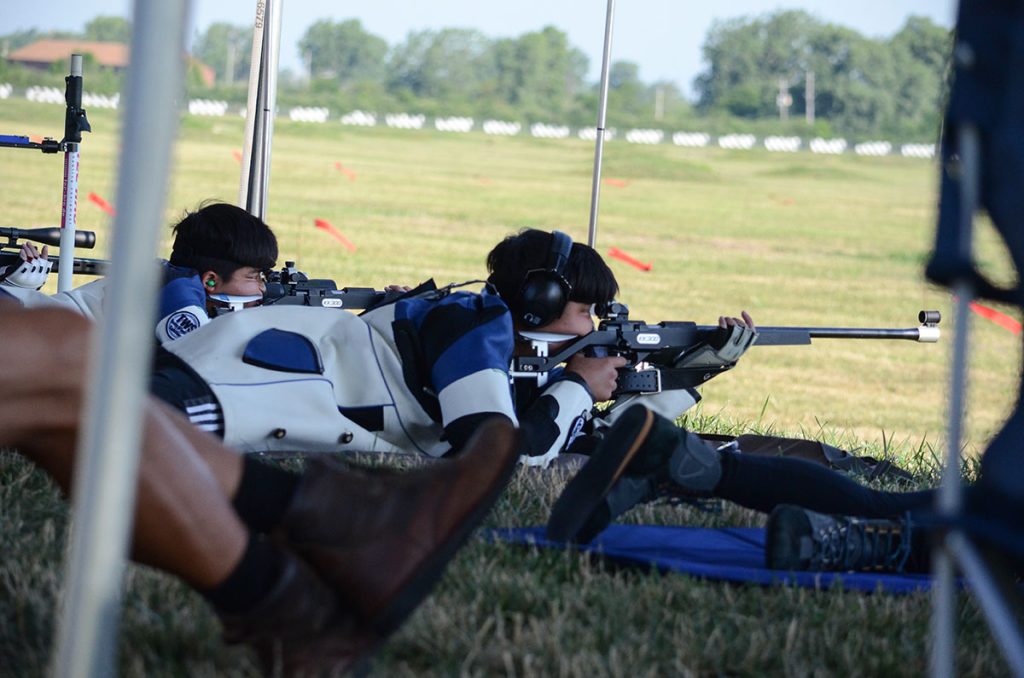 While not at Camp Perry, Tyler and Ryan practice outside during the hotter hours of the day to build endurance.
"We don't have a way to prepare for the winds, so it's always a learning experience and a fun challenge to try to overcome," Ryan said of competing at Nationals.
Finding various spots where the boys can compete together allows the Wee family to travel not only to Camp Perry but other areas around the country. Classifying themselves as "foodies," a residual effect of marksmanship shooting has been getting to try new restaurants and taking in local cultures.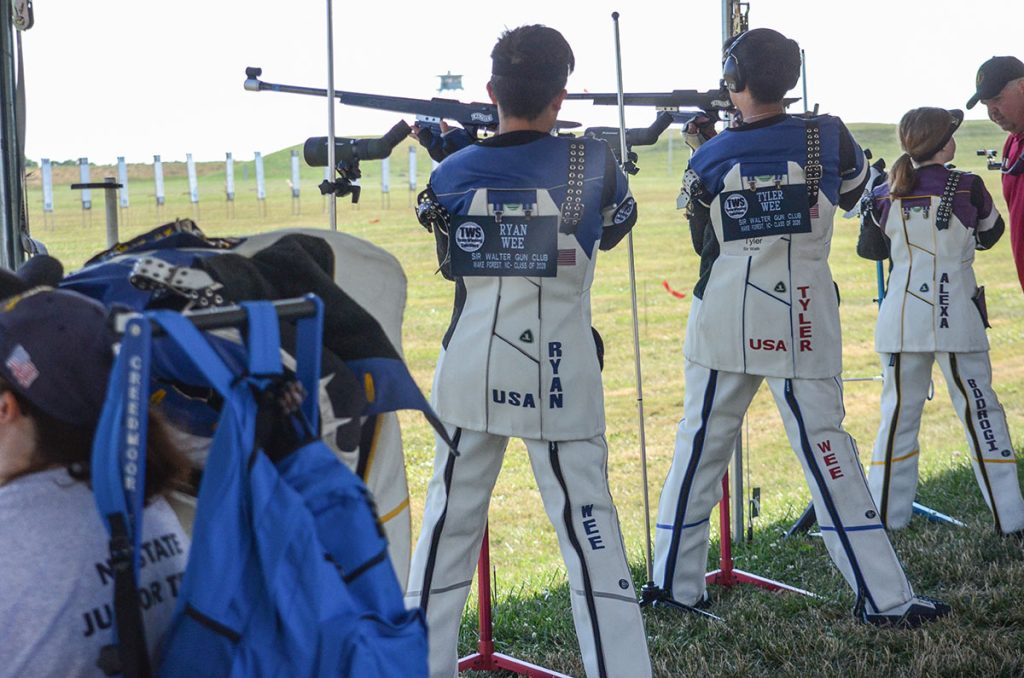 "I also like meeting new people and making new friends at ever match, as well as seeing old friends," Ryan said. "It's another dimension of the sport I really enjoy."
Ryan became involved with marksmanship his freshman year of high school by firing at a local range. Likewise, Tyler discovered a passion for smallbore shooting after signing up for a gun safety program at the same club, the Sir Walter Gun Club, where both are still members.
"I enjoy the fact that shooting is more of a mental sport," Tyler said. "The mental aspect sets it apart from more physically demanding sports because it welcomes a wider variety of athletes to compete."
Now cultivating their careers, the brothers are also members of the Carolina Academy of Precision Shooters and Team Winning Solutions, along with Sir Walter. They both participate in three-position smallbore and 60 shot air rifle, and they try to compete about once a month to keep their skills sharp.
"We spend lots of time practicing together, so being able to talk and understand each other's situations helps us compete," Tyler explained.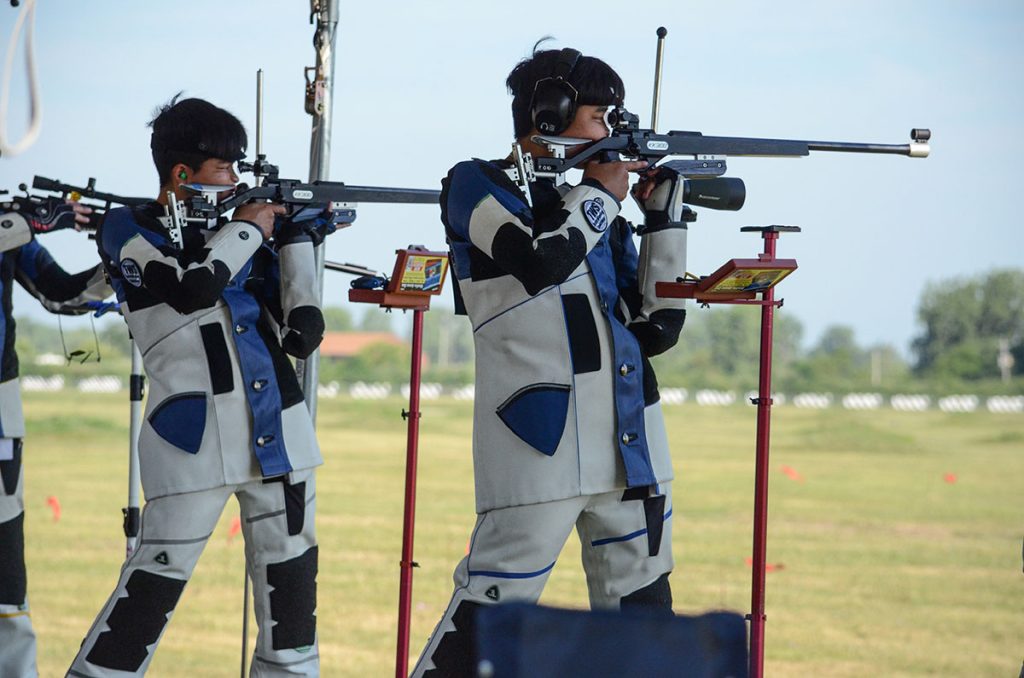 The two practice smallbore at Sir Walter once a week and train daily for air rifle using a SCATT training system to effectively improve their holds. As for equipment, Ryan and Tyler each use a Walther KK300 Blacktec Plus for smallbore and a Feinwerkbau 700S for air rifle. Ryan uses a Hammerli AR20 PRO (also used by Tyler).
"It's a fun challenge, seeing the progress I can make and finding ways to improve," Ryan said of marksmanship.
Sometimes, finding time to practice becomes a challenge during the school year – especially with Ryan following an Advanced Placement, honors course load. During practice, Ryan shoots a normal 3P smallbore match and a 60 shot match for air rifle. Tyler focuses on timing, processes and his overall position.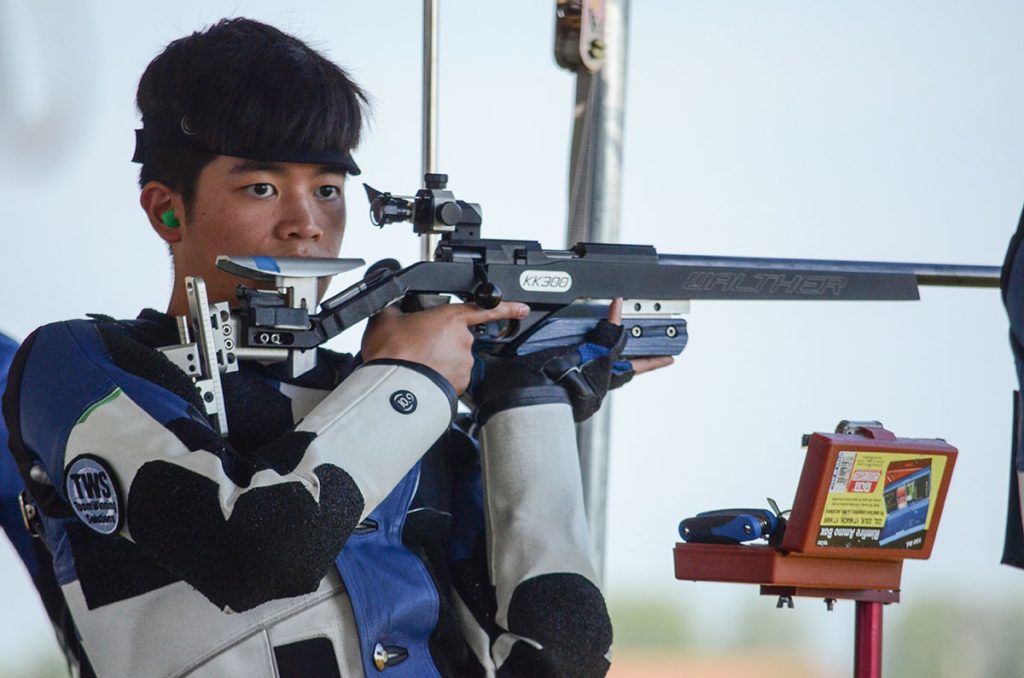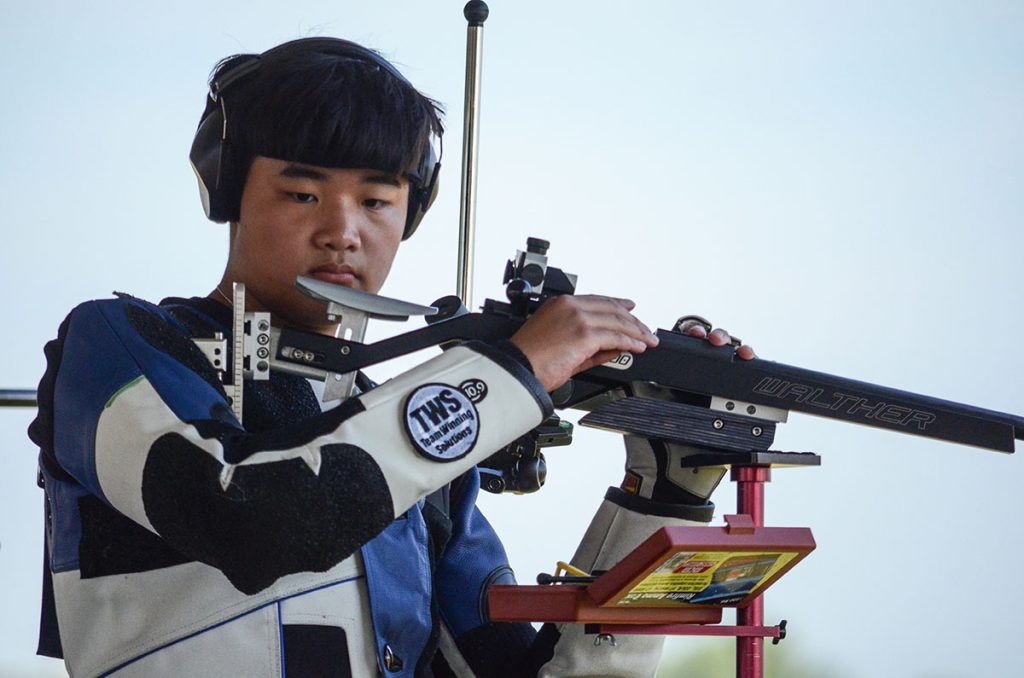 "It's a lot of fun to compete with my brother," Ryan said. "Believe it or not, we've never had any rivalry. Occasionally, we make bets during practice for the loser to do the other's chores."
"Competing in the same sport allows both of us to understand what the other is experiencing and help each other fix situations that one may have also been in," Tyler added.
"Shooting is an individual sport, and we both understand that we are trying to do our absolute best," he went on. "When one of us shoots better than the other, we just laugh and talk about what we learned and about how to improve for the next match. Whenever we are practicing or competing, our focus is on finding ways to improve ourselves and each other."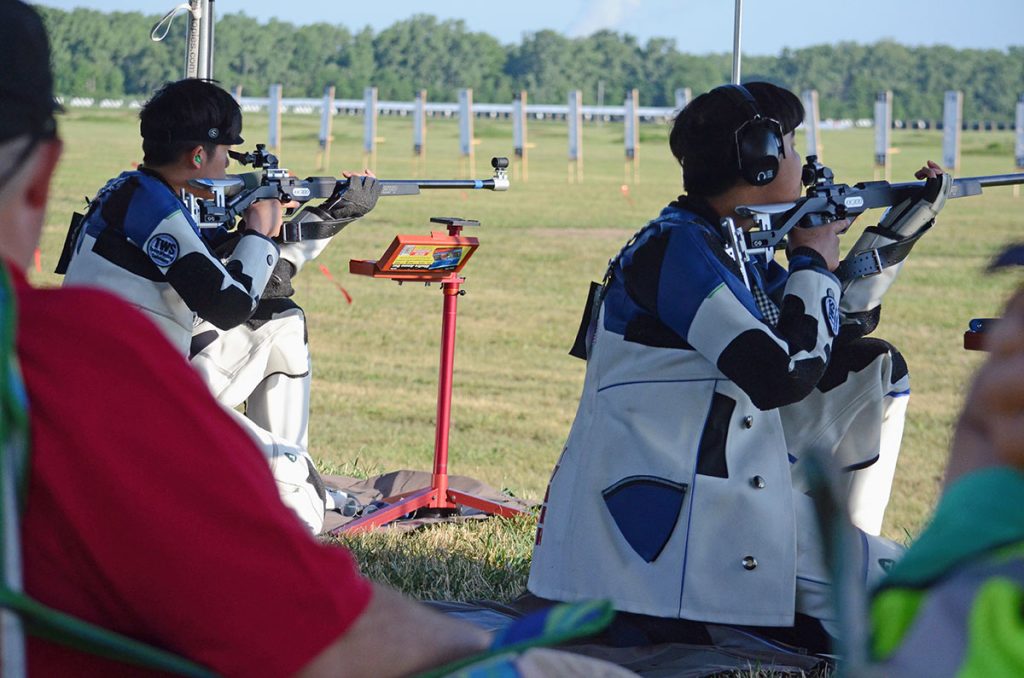 In the future, Ryan hopes to compete in college and beyond. He also wants to study science in pursuit of a career in the medical field.
"I want to be able to help those in need and make a difference," Ryan said.
Tyler is hoping to shoot in college alongside his brother and would love to compete internationally. For his career, Tyler hopes to someday attend dental school to become an orthodontist.
No matter what, both brothers agree that they'd like to stay involved in marksmanship, maybe as junior rifle coaches. Ultimately, they share the sentiment of giving back to the sport that has already given them so much.
"This sport has opened so many opportunities for me, and I want other juniors to be able to enjoy what I have from the sport," Ryan said.