Sutton, Hampton Earn Gold at 2015 Junior Olympic Championships
July 2, 2015
Civilian Marksmanship Program
▸
The First Shot
▸
Sutton, Hampton Earn Gold at 2015 Junior Olympic Championships
By Ashley Brugnone, CMP Writer
ANNISTON, AL – Sarah Sutton, 17, of Black Swamp Jr. Rifle Club in Ohio, gave an outstanding finals performance during the National Junior Olympic Championships, held June 22 and 25 at the CMP South Marksmanship Center in Anniston, AL – jumping from seventh place to first for the win in the precision class.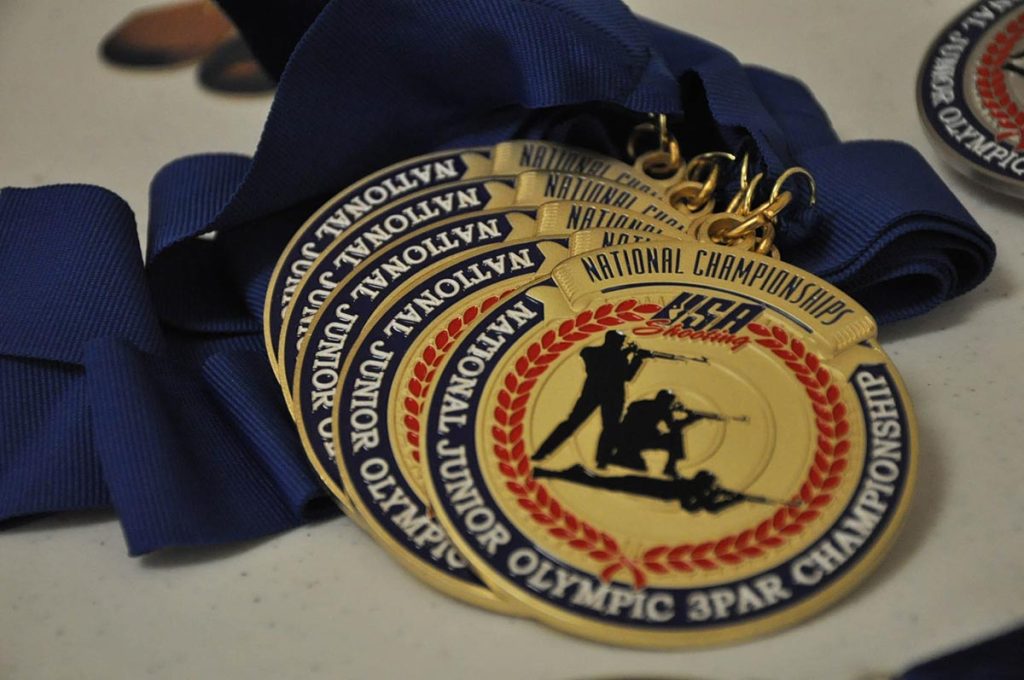 Her combined score of 694.2 from her Junior Olympic Championship success and her third place finish in the CMP 3P air rifle event earned her a USA Shooting jacket and a career-long aspiration checked off her list.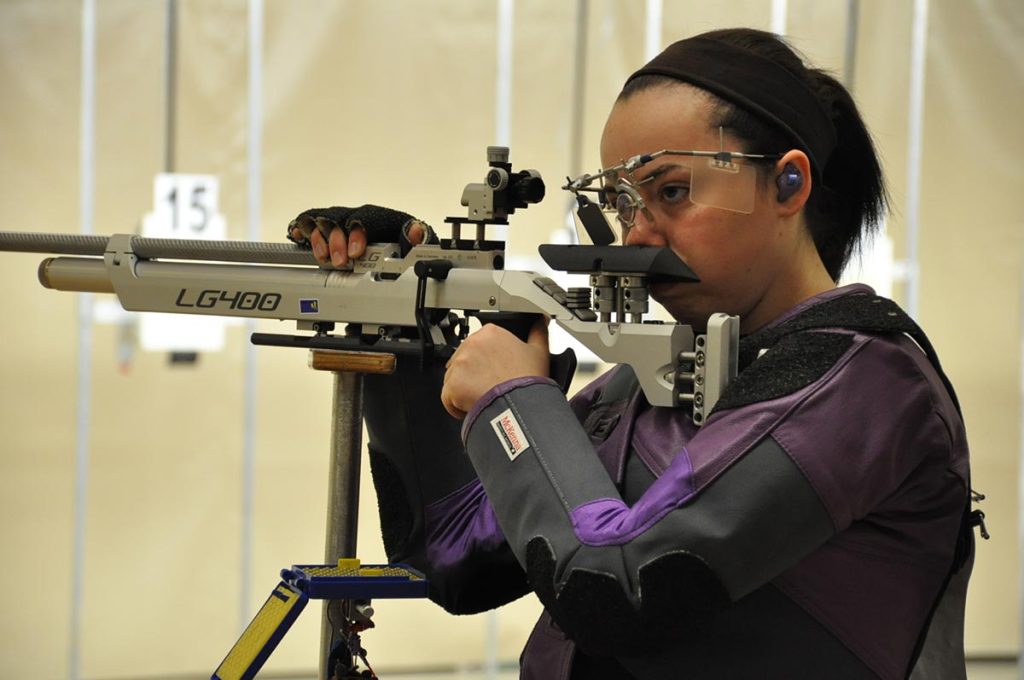 "I achieved my goal. I came here in the mindset that I was going to get the jacket, because I've been close so many times, and to finally have it is amazing," she said. "It's a privilege too."
Recently, she shot an unbelievable new Junior Team National Record of 597-52x. The score also set a new Gary Anderson CMP Competition Center record.
"I felt pretty confident coming into this. I just got a new rifle, and I've been shooting it for three or four weeks, so breaking the National Record was a confidence booster," she said. "Getting this (USA Shooting jacket) – it's finally like I'm 'there,' and I can do it multiple times."
Her next objective is to get into a rifle program in college and go to the NCAA Championships. With her talent and ambition, she has a bright shooting future ahead of her.
Coming in second was Nathan Brewer, 18, of Walla Walla High School JROTC in Washington, with a score of 693.9 His combined score from the Junior Olympic and CMP event placed him as the highest scoring male – securing a USA Shooting jacket of his own.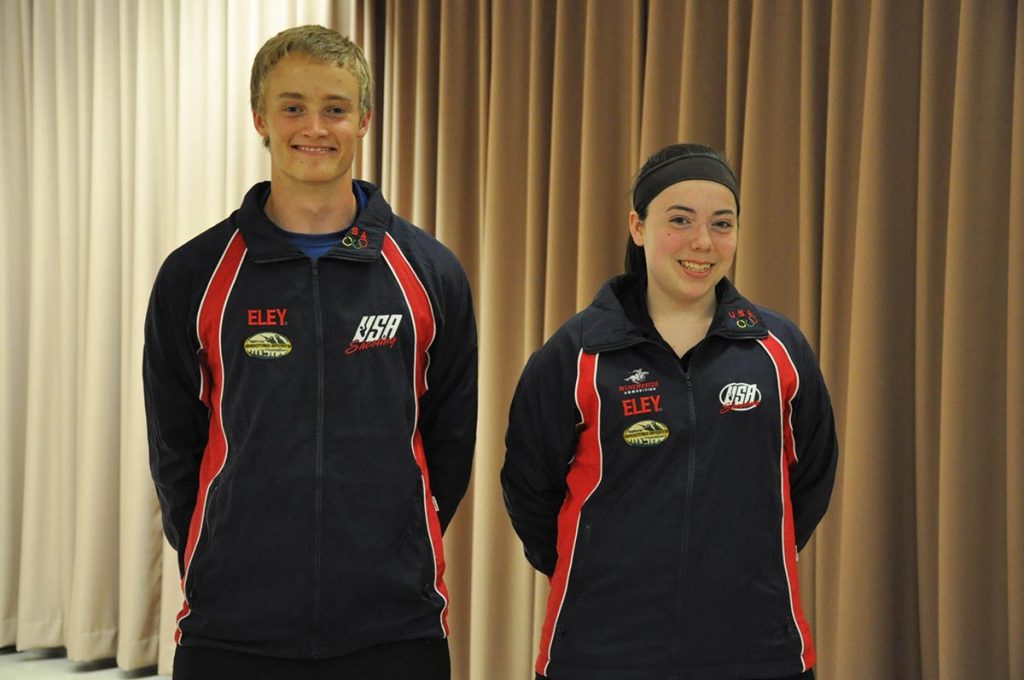 Having only been shooting for two and a half years (one and a half for precision), he has worked hard to become a talented marksman.
"It's not the length of time you've been shooting – what counts is the practice, and I've practiced a lot. And I've paid attention and have been perceptive of everything," he said. "Quality practice makes perfect. That's my philosophy."
One trick he has learned during his practices is how to stay calm during finals. Always bringing a water bottle to the line, he takes a sip each time shot scores are announced so that he can't hear them. That way, he can stay concentrated on what he needs to do.
"I don't know where I am, and there's less stress that way. Other than that, just focus on each shot. I have a saying, 'Keep it in the aperture,'" he said. "Keep all of your thoughts centered in your sights rather than anywhere else."
A graduated senior, he plans to attend West Point for engineering.
Kayla Gadeken, 17, of the 10X 4-H Club in Nebraska, took the third place position with a score of 693-44x.
Abigail Gordon, 15, of Granbury, TX, landed in fourth place and tied the National Record in kneeling with a score of 200-19x.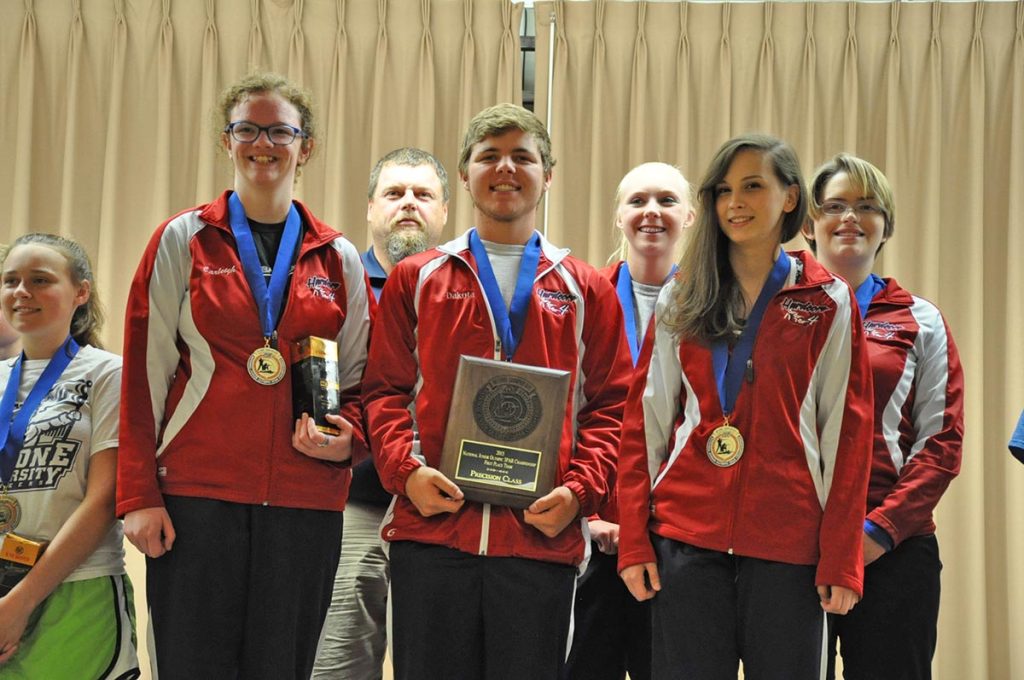 The top precision team overall, Hardcore 4 of Georgia, set a new National Team record of 2352-161x for junior club and overall. Team members are Mary Pratt, Rachel Kimbell, Dana Bowen and Dakota Spivey.
Coach Al Bowen credits their success to the hard work and determination the young marksmen apply towards the sport.
"The kids have such a dedication to this. They put in five nights a week – a lot of hours go into it," said Coach Bowen.
"They spend a lot of time together. They do really well, despite me," he added with a laugh.
Top Three Precision Teams:
Hardcore 4, GA – 2352-161x
Young Guns, GA – 2339-156x
Ashland Eagles, OH – 2338-153x
Brian Hampton, 17, of Charlotte Rifle & Pistol Club in South Carolina, fired a devilishly outstanding score of 666.6 to become the sporter Junior Olympic Champion. He also set two new junior club National Records – one for his exceptional 3×20 score of 572-24x and his 3×20 plus final score of 666.6.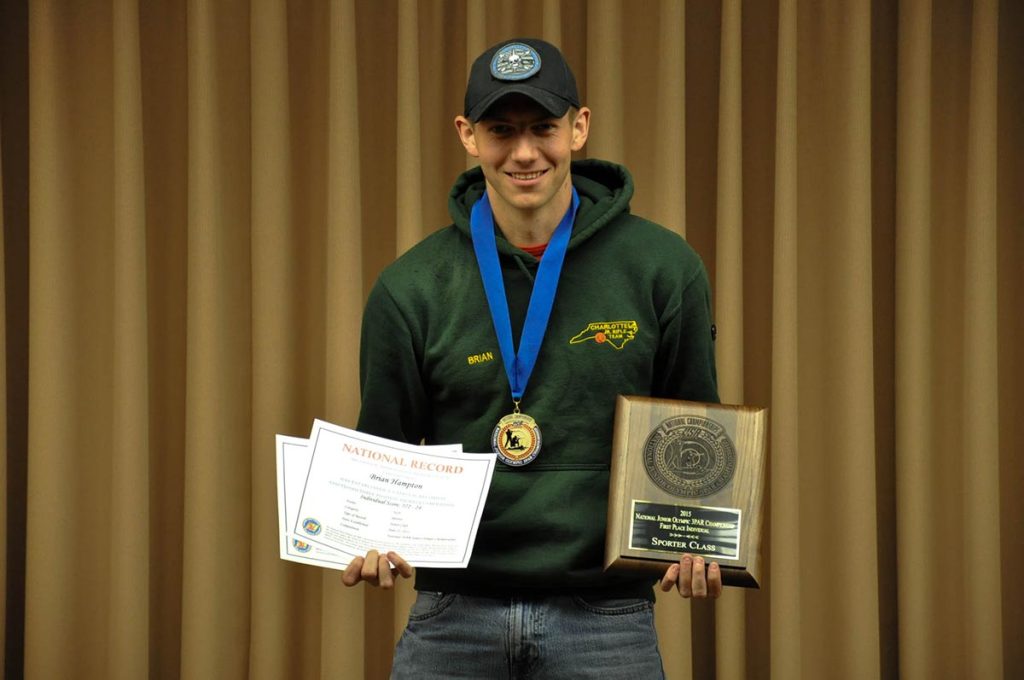 "I looked down at the monitor and saw the score, and I was like, 'Oh yeah, I just set a National Record today,' but then I went, 'Ooo – this is bad,'" he said jokingly about firing a number not often associated with positive things.
Gabriel Palermo, 18, of Freeport High School in Illinois earned the second place spot with his score of 656.6. Isaac Velez, 18, of Fountain Fort Carson High School in Colorado rounded out the top three with a score of 653 for bronze.
Additionally, Colton Baumgardner, 18, of the S-Cubed from Washington, set a new junior club National Record in prone with a score of 199-16x. His team also won the High Club Team award during the match.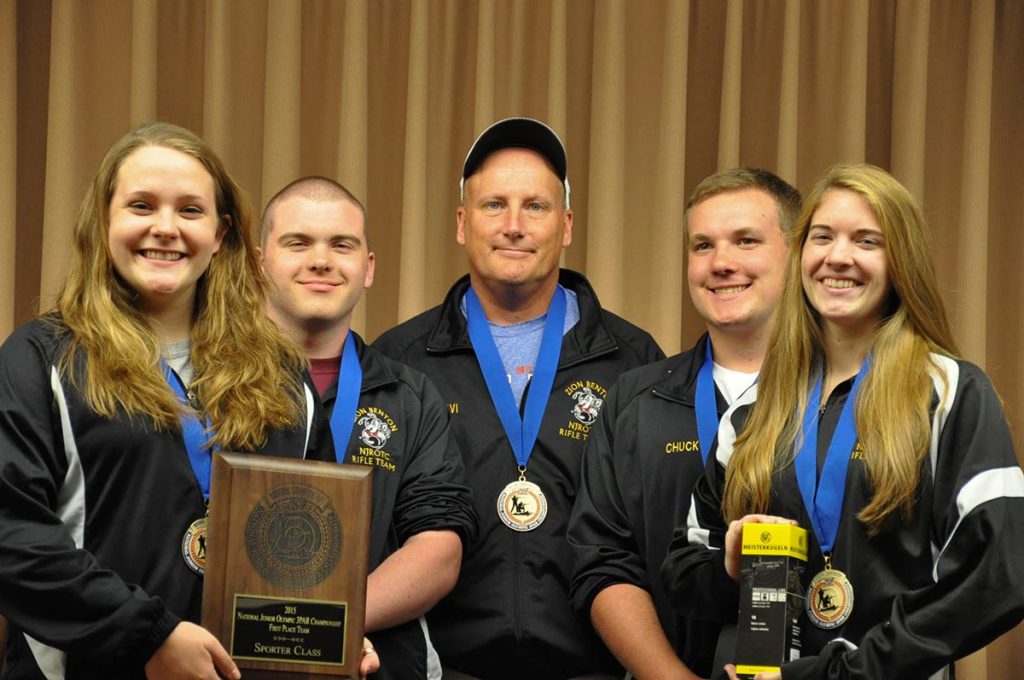 Zion Benton High School of Illinois, team Gold, won the overall sporter team competition with a score of 2193-72x. Members are Howard Norrish, Justine Hamilton, William Newman and Jaycie Hoenig. The team is coached by MCPON Dan Hackstein.
Top Three Sporter Teams:
Zion Benton High School Gold, IL – 2193-72x
Fountain Fort Carson High School, CO – 2182-67x
Freeport High School, IL – 2178-78x
Congratulations to all winning teams and individuals!
For a complete list of results, visit http://ct.thecmp.org/app/v1/index.php?do=match&task=edit&tab=&match=12845&reload=true.
Event photos can be found by logging on to http://cmp1.zenfolio.com/.