Summer Air Rifle Camp at Camp Perry Hosts Group of Nepali Junior Marksmen
August 22, 2017
Civilian Marksmanship Program
▸
The First Shot
▸
Summer Air Rifle Camp at Camp Perry Hosts Group of Nepali Junior Marksmen
By Ashley Brugnone, CMP Writer
CAMP PERRY, Ohio –  The 2017 Civilian Marksmanship Program (CMP) Junior Rifle Camps wrapped up its season at the beginning of August – again filling to capacity each of the 16 camps and clinics held around the country over the last few months.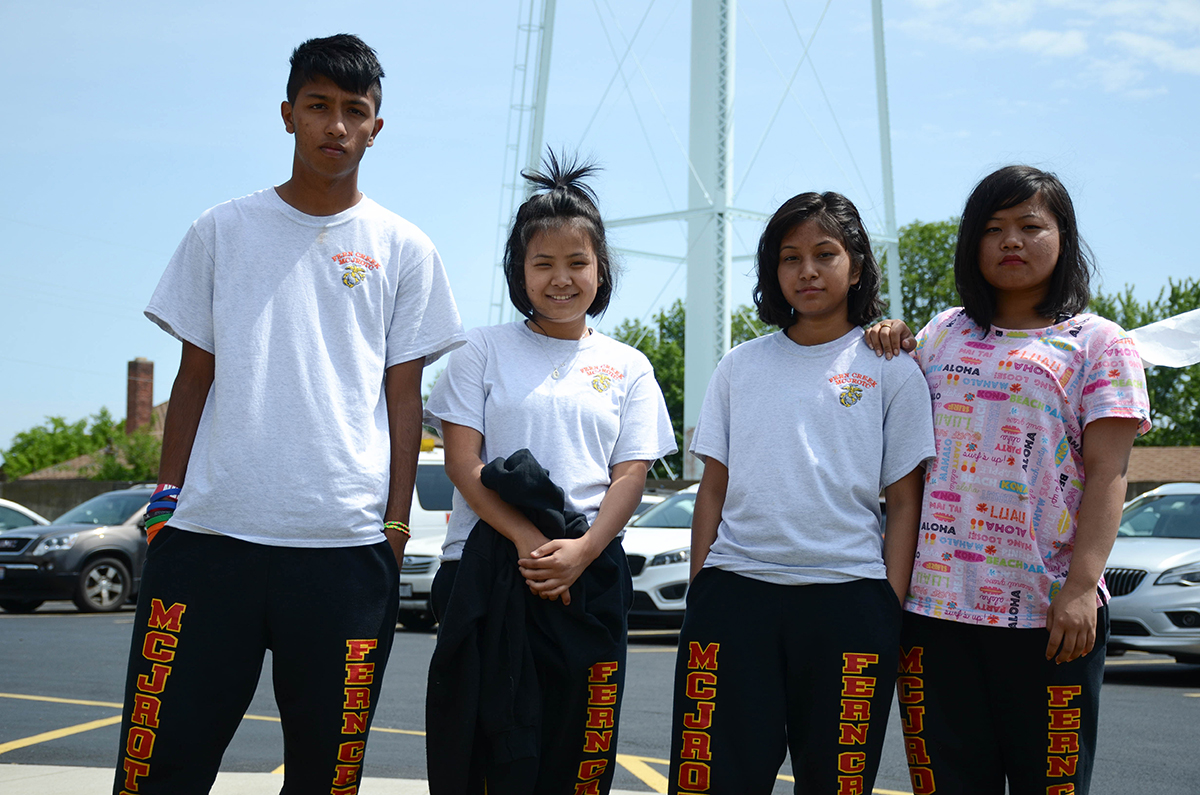 Back in June, the Camp Perry session hosted a group of distinct campers who are not only new to the sport, but who are also adjusting to life in the United States. Joining their high school sporter team were four freshman students from Nepal, a small country in Asia tucked between India and China. Having left their native land when they were young, they all now attend Fern Creek High School in Louisville, Ky. – an established English as a Second Language (ESL) center.
Each speaking English rather fluently, the juniors have been living in the U.S. for more than a few years. Rajani Limbu, 15, has been here for six years, Barsha Limbu, 15, for seven, Manoj Chapagai (the only male), 16, for four and Bimla Subba, 15, for nearly 10. They all came to live in this country with family members already established here, with specific goals in mind for their futures.
"We wanted to get into ROTC because I wanted to go into the military, so I thought I could get some experience in ROTC," said Rajani. "I found out about rifle and drill team. I was about to join the drill team, but then I was asked to join the rifle team, so all of us ended up joining."
The kids also explained, with their rich Nepali accents shining through, how they had never seen a gun while living in Nepal. Their first glimpse of one here, an air rifle, left them in awe.
"We were really excited. We kept taking pictures holding it," Rajani said, giving a hearty laugh.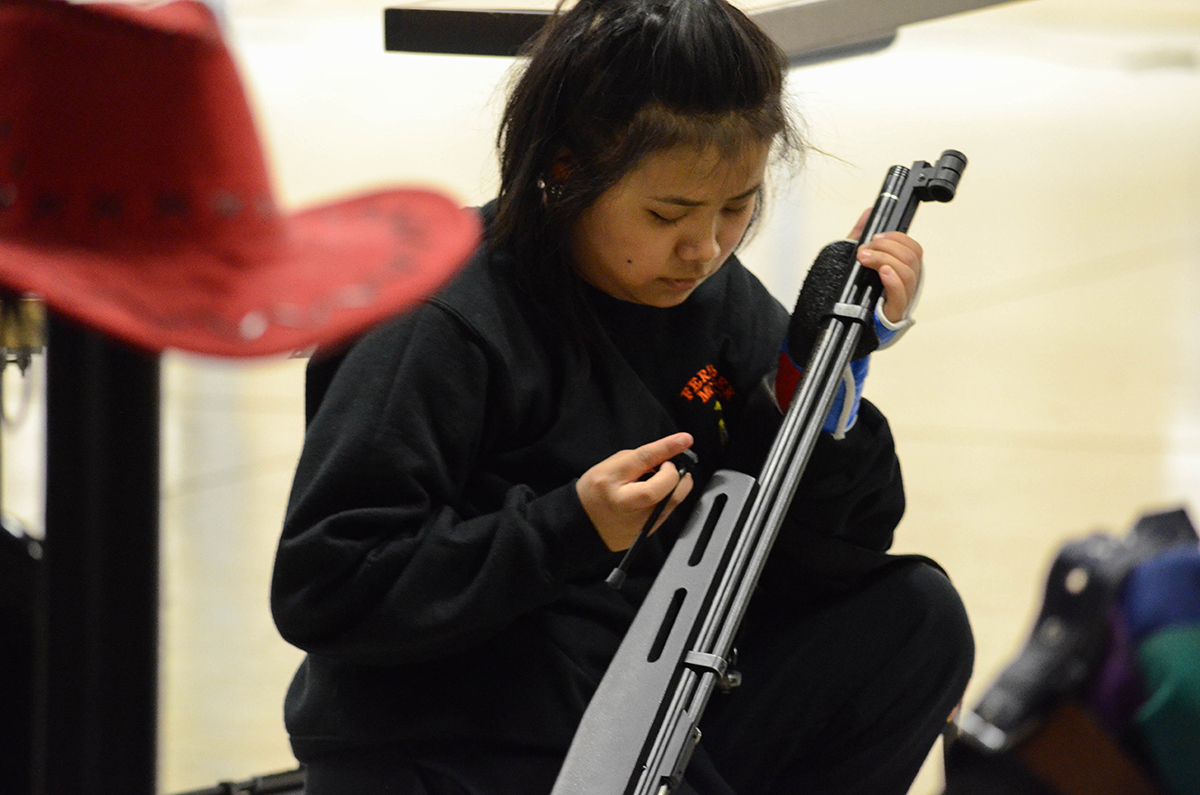 "The first time we [shot with it], we did it from the bench, and I thought it was nothing," said Bimla. "And then when we carried it, it was kind of heavy. I couldn't get into position. But later on, it got easy."
"Except kneeling. Kneeling hurts everything," she teased.
During the week of their Junior Rifle camp, the kids said they got better each day – most securing personal best scores, including Barsha, who fired her best on the last day. Manoj even earned second place in the camp's Super Final competition. As he competed, his teammates were there yelling and cheering him on.
"It was pretty cool," he said, simply, with a smile.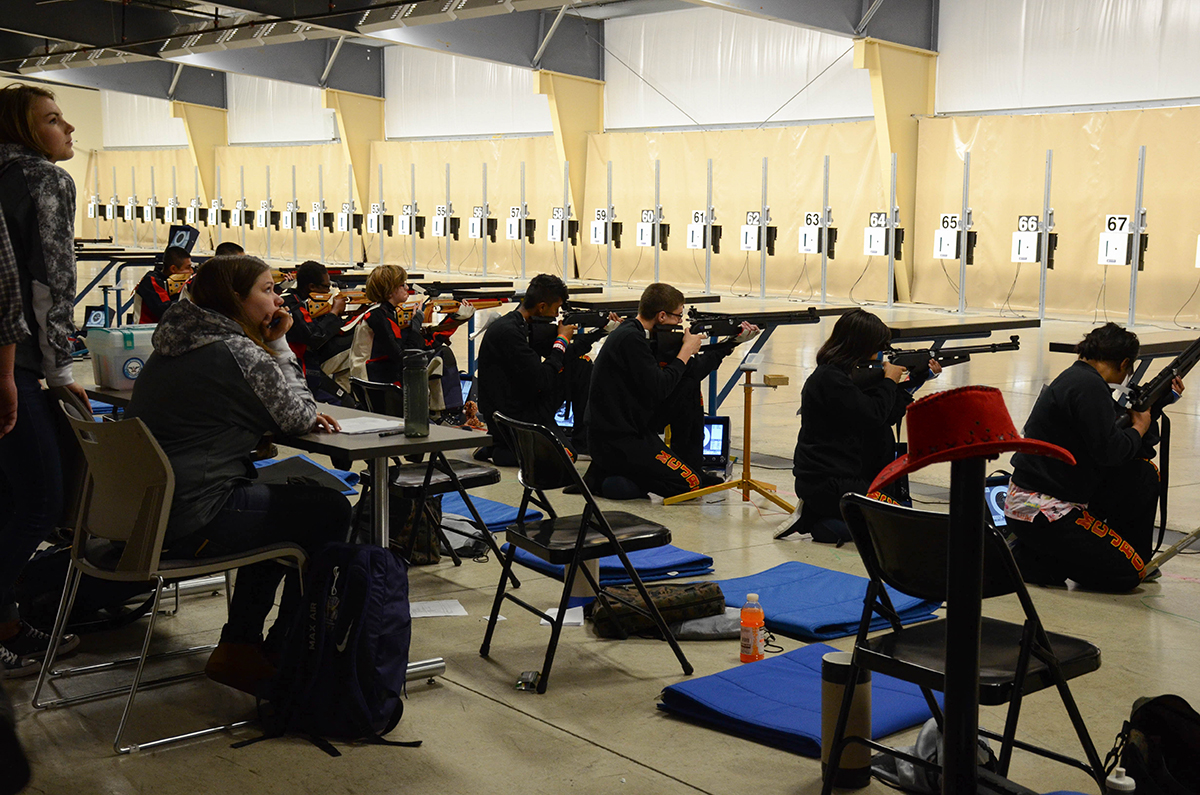 The group said they learned from their counselors, Meike Drewell of the Murray State rifle team and Ariana Grabowski of the Texas Christian University team, about follow-through, breathing control and relaxing their shoulders while on the line. Manoj was also excited to fire on the electronic targets, a first for all of the young marksmen, saying, "I like it way better than the paper targets."
Fern Creek rifle coach of nine years, Lt. Col. Roger Angel, brought nine kids to the Camp Perry Summer Camp. He says all of his shooters have embraced his Nepali kids and do their best to help them out on the line. Lt. Col. Angel added that the week-long camp was helpful, not only to translate fundamental rifle points, but also in unifying his team members.
"We've tried this week to integrate everyone," he said. "It's easier for strangers to coach them, like any other kid. They get used to you saying the same thing. You can say 'natural point of aim' over and over again, but having a different coach to say it, they listen."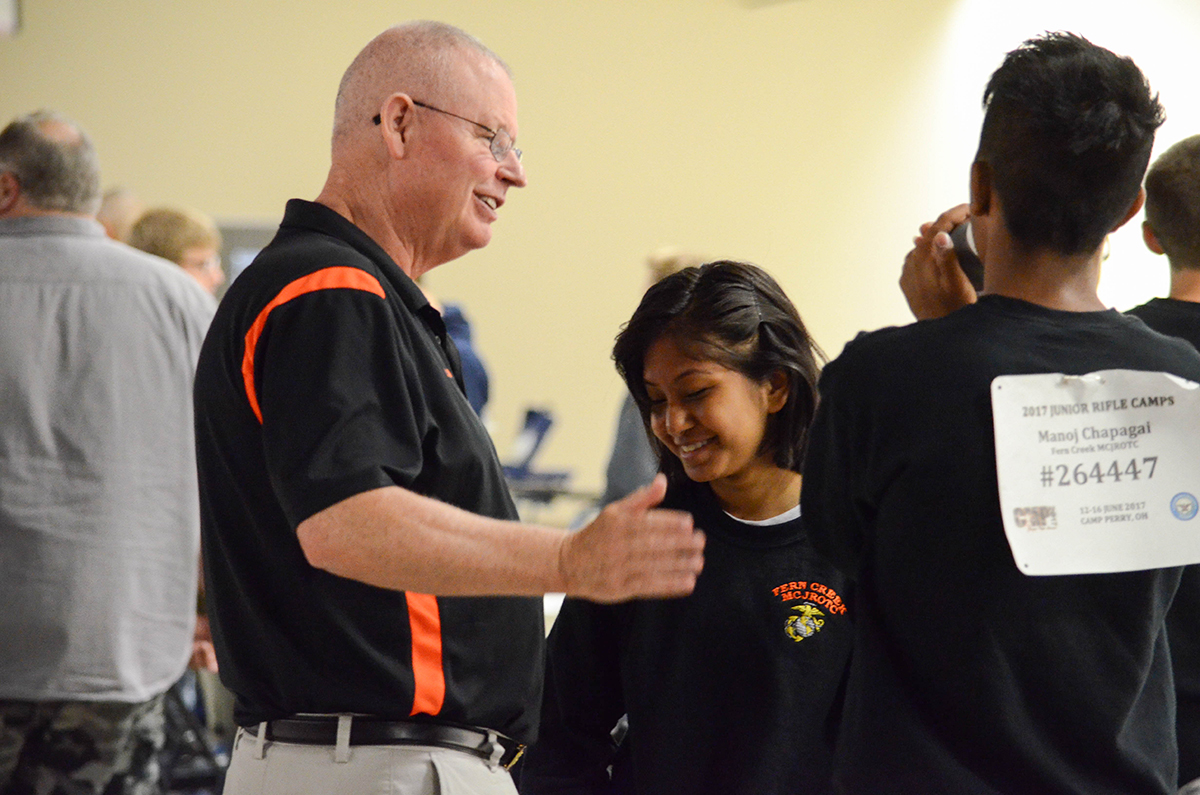 Lt. Col. Angel has had a lot of experience working with kids from other countries. Fern Creek, as an ESL school, has hosted students from Rwanda, the Ivory Coast and even from the Congo – each with specific cultural needs, such as Hindu meal restrictions and strict parental guidelines, among a variety of unique requests.
With all of the international kids showing interest in shooting, Lt. Col. Angel, who was used to only coaching precision rifle, has had to add multiple sporter teams to his roster. So far, the team has been successful with the discipline, taking second in the freshman division at the state level and taking third at the Junior Olympics.
"They're great kids. I get frustrated with them like any other kids," he said jokingly of his Nepali shooters. "I don't know what 'ney' means, but it ends about every sentence."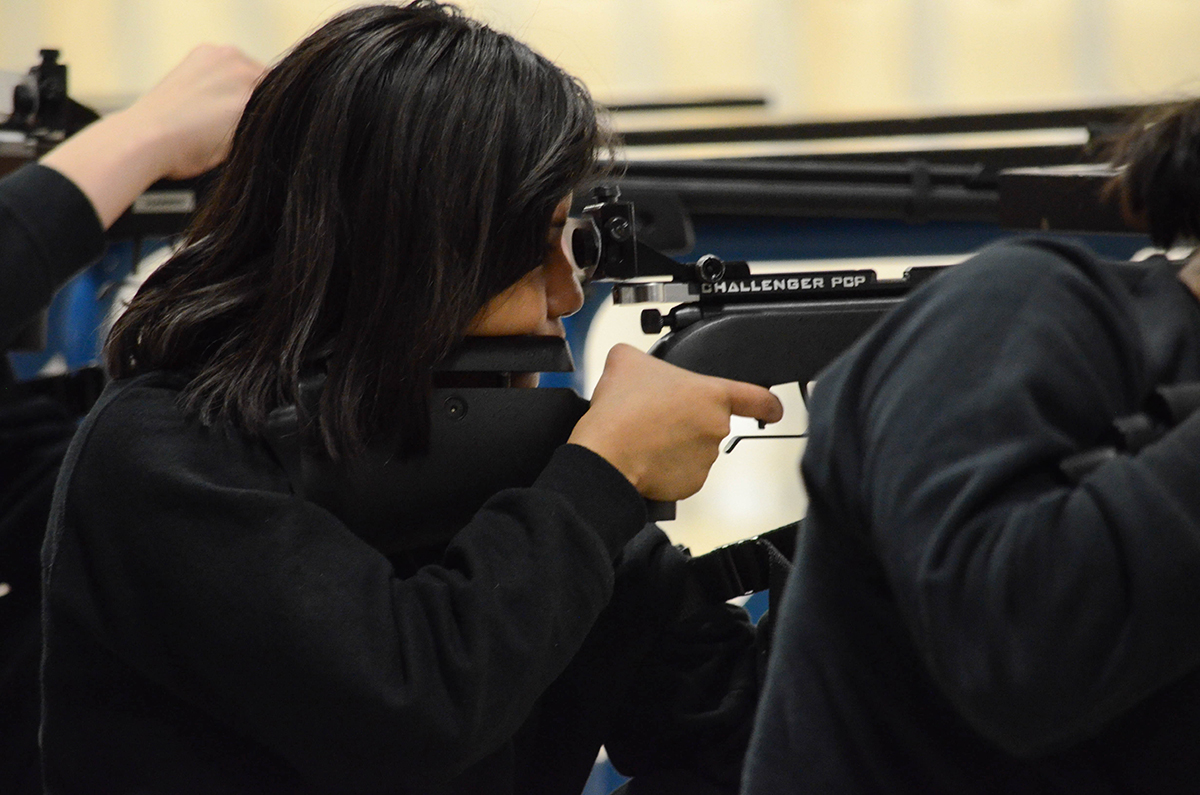 Rajani, Barsha, Bimla and Manoj try to speak English while around their American teammates, though all still speak Nepali while together. The four have even started to teach their coach some of their language, beginning with numbers.
The lieutenant colonel says his Nepali kids are serious about shooting – taking every opportunity they can to learn more about the sport. Returning the admiration, the students all praised their coach, complimenting his ability to get them to train harder to become better shooters.
"We're his favorite people," Bimla said as she laughed.
Rajani added, "At first, Colonel thought we were joking about joining the team, but then we're the ones that ended up staying more than the other freshman."
"And our grades were good. For you to stay on the rifle team, you have to have good grades in school," Bimla said.
Though excellent students, Lt. Col. Angel admits that the kids can become distracted when they're behind the line, wanting to know how each little element applies to them. He says they ask as many questions as possible, then get on the line to apply what they've learned.
"They've made big, big jumps," he said. "The most important one is understanding why they do well or not do well. Being able to look at that shot and determine what they did wrong."
The students have also grown behind the firing line – each learning more about his or herself and the American culture. Before coming to America, Rajani and Barsha grew up together and already knew they were related, but they later found out that they are also related to Bimla. All of the students, even Manoj, have found many extended family members in the surrounding areas of Kentucky, Ohio and even Canada.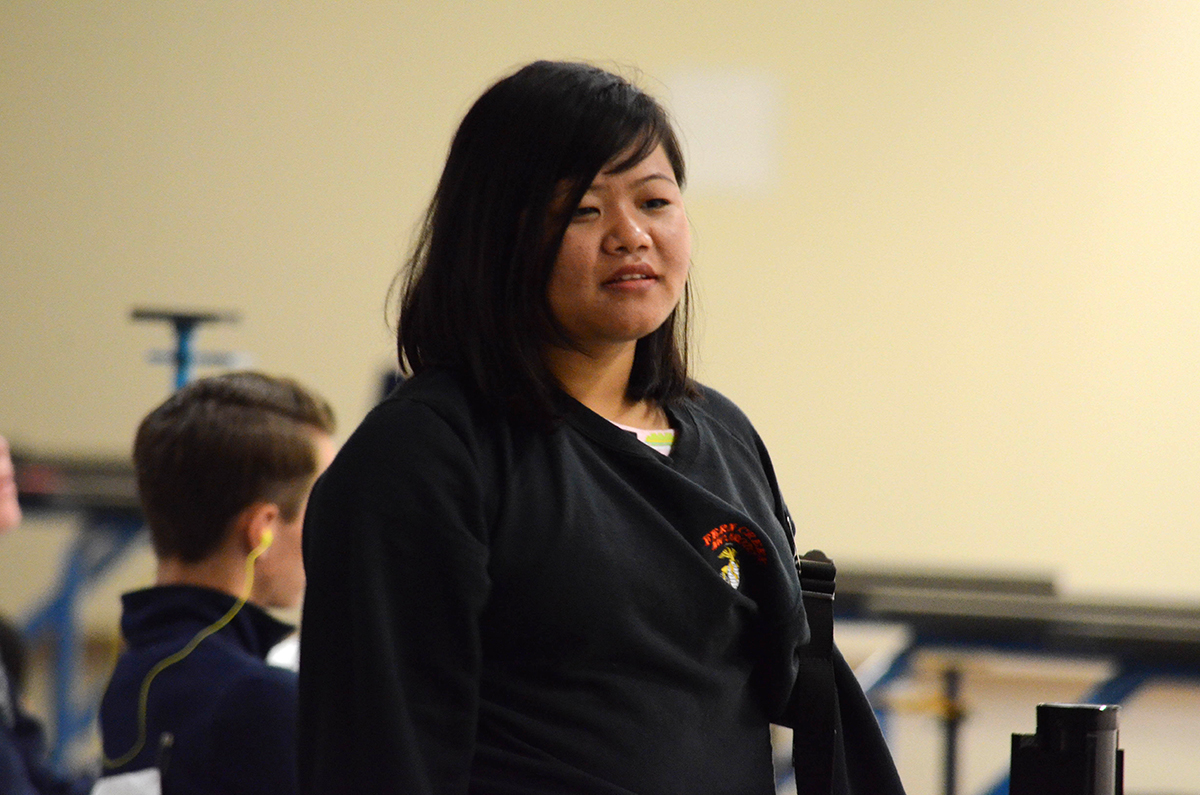 "We have a lot of relatives. A lot of people have the same name as us, so we don't know how many people we have," Rajani explained. "Sometimes you just don't know your relatives because you have too many of them."
Though they all enjoyed their time living in their native country, they are all glad to now be living in the United States. Each moved from Nepal as a young child, but they all have memories of living there – including the hardships they had to endure, like waiting in line with a bucket for hours in order to receive a daily ration of fresh water and living in leaky, cold homes made of bamboo.
Rajani also remembers the gender difficulties – the trials of being a female in the Nepali culture.
"The schools were really hard," said Rajani, who spoke of the discipline teachers would administer. "And as a girl, you couldn't do as much as a guy can. You had to stay home and cook and look after your brother and sister. Your mom would just tell you what to do."
"It was a struggle – a real struggle," said Bimla.
Lt. Col. Angel said, "They've come a long way. I try to encourage them. Shoot the best you can. You don't have to worry about anyone saying you're a girl."
"It really translates into teaching them not to be afraid to be successful. They don't have to do bad so the guy next to them can feel good. Do your best, and don't be afraid to do your best," he added.
When they aren't in school or shooting, Bimla and Manoj enjoy playing soccer, Rajani likes to read "Manga" Japanese comic books and Barsha, like many others love to do, often takes naps to pass the time.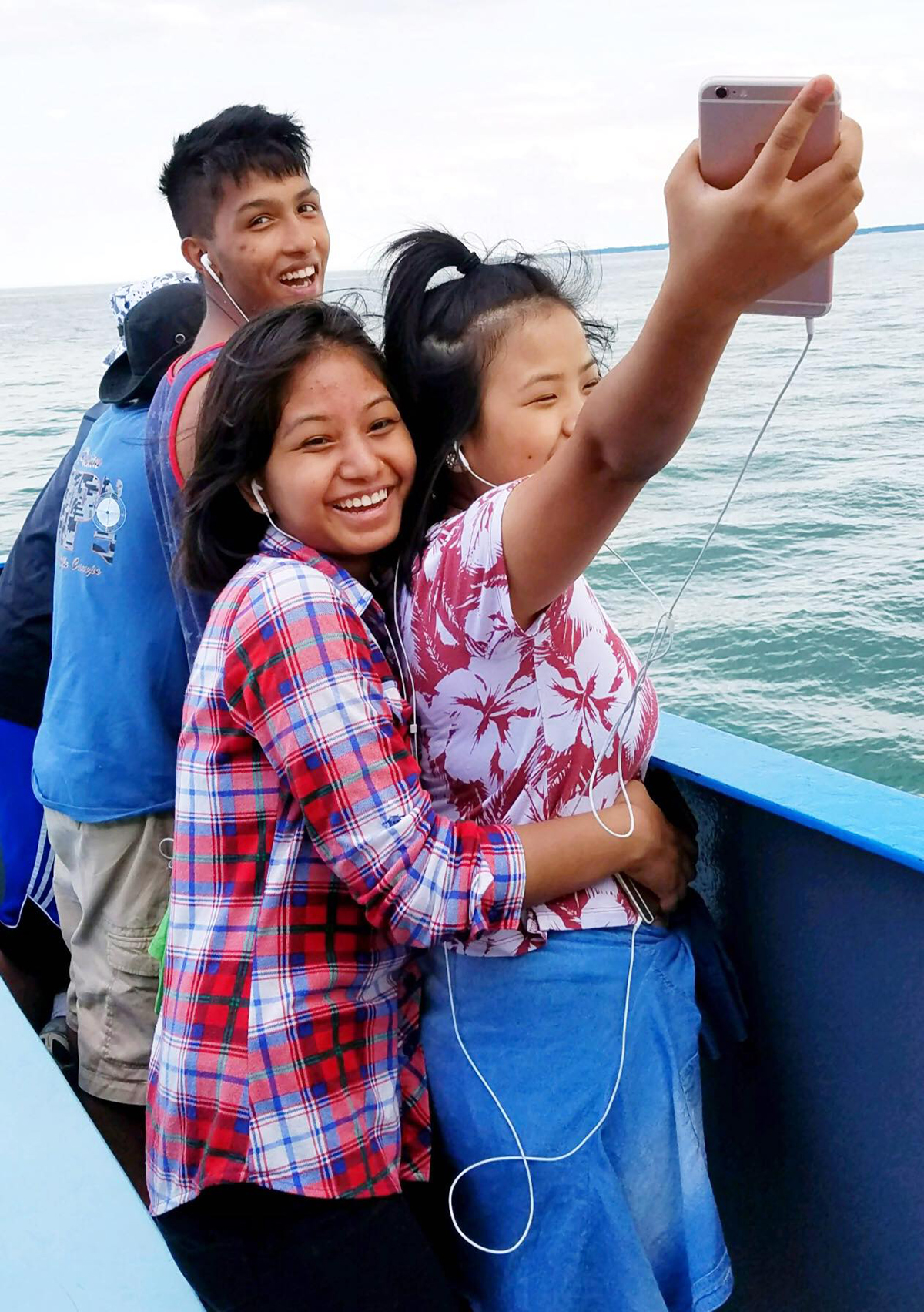 While in Port Clinton, the group checked out a few local attractions, like the world-famous amusement park, Cedar Point. The kids also went to the beach, splashing in the waves, and visited the popular island of Put-in-Bay in nearby Lake Erie. Bimla is allergic to fish, so she tried to stay away from them, and Manoj, who is scared of deep water, stayed close to shore.
"The beach is so pretty," said Bimla. "I sent pictures of it to my cousin."
Bimla admits that she's currently trying to convince her cousin and others to also join the rifle team. She's been grateful for the experiences being a part of the team has provided and is anxious to see where they will lead her.
"My family thinks it's awesome," said Bimla. "They want me to join the military, but I'm thinking of maybe just shooting when I go to college. But I'll know that later on."
They all plan on staying in the U.S. for the rest of their lives, most wanting to switch to precision and attend college to possibly shoot for a rifle team. Someday, they'd like to return to Nepal to visit the family members they left behind, including Rajani, who had to leave her biological mother.
With the students now entering their sophomore year, Rajani, always working to improve their skills, has goals in mind for her team for the future.
"We're going to have to practice a lot. We're going to train a lot, and then next year or the year after, we're going to get into the Top 8 (individuals at state and national levels)," said Rajani.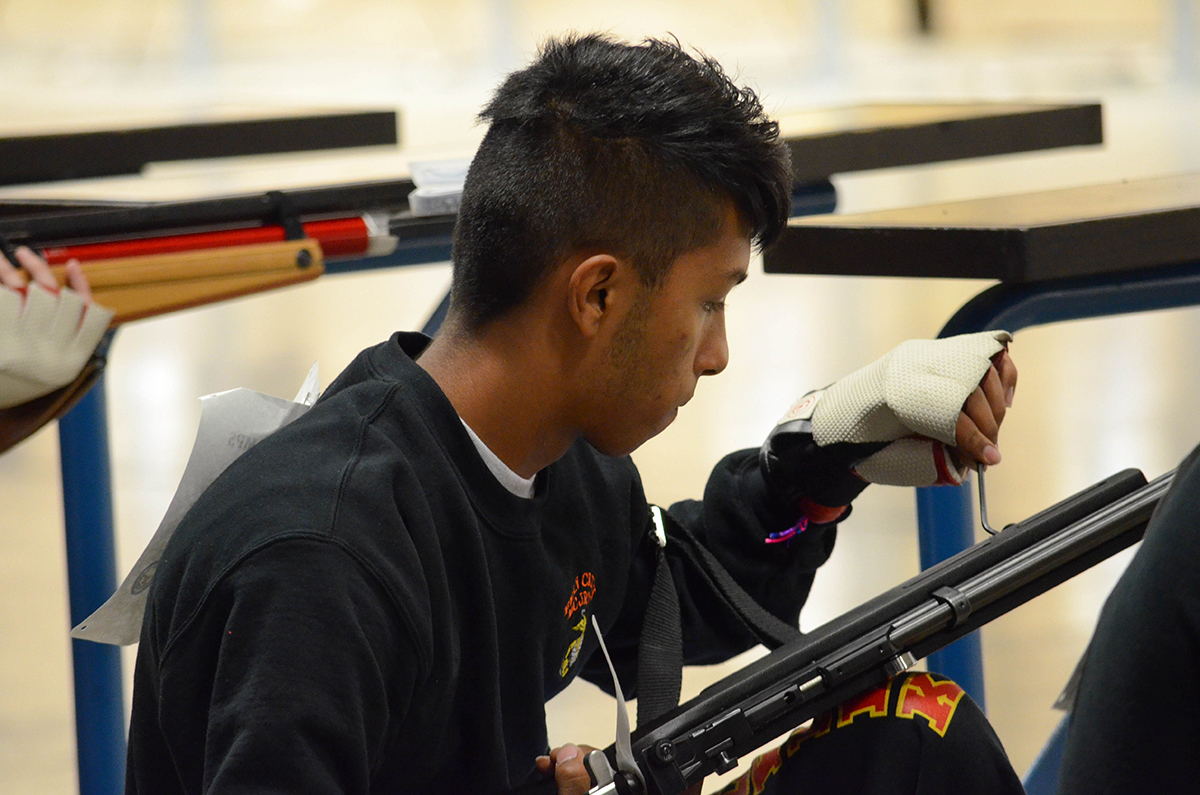 And Lt. Col. Angel, who was thrilled with their performances at camp and is delighted to be there for them along their marksmanship journeys, is ready to help them reach their dreams.
"They're why I keep coming to work. They keep you motivated, keep you moving, but when you spend a week with them on the road . . . they can physically and mentally drain you," he joked about spending time with the kids at camp. "But they're a blast."