Steve Huff Uses Talent, Generosity to Enhance the Future of Marksmanship
May 22, 2015
Civilian Marksmanship Program
▸
The First Shot
▸
Steve Huff Uses Talent, Generosity to Enhance the Future of Marksmanship
By Ashley Brugnone, CMP Writer
Steve Huff is no stranger to the CMP.
At 48 years old, the Hardy, VA, resident has been a competitor and supporter of the organization for over 20 years – having competed at all levels of CMP matches. From State to Regional EIC matches, he has won over 50 CMP events and even holds National Records in both rifle and pistol. He's also attended the National Matches at Camp Perry 19 of the last 20 years, is Double Distinguished in Rifle and Pistol and has multiple Presidents 100 tabs in both rifle and pistol as well.
Off of the firing line, Huff has personally been involved with the CMP for many years as an instructor, match director and has served on CMP committees.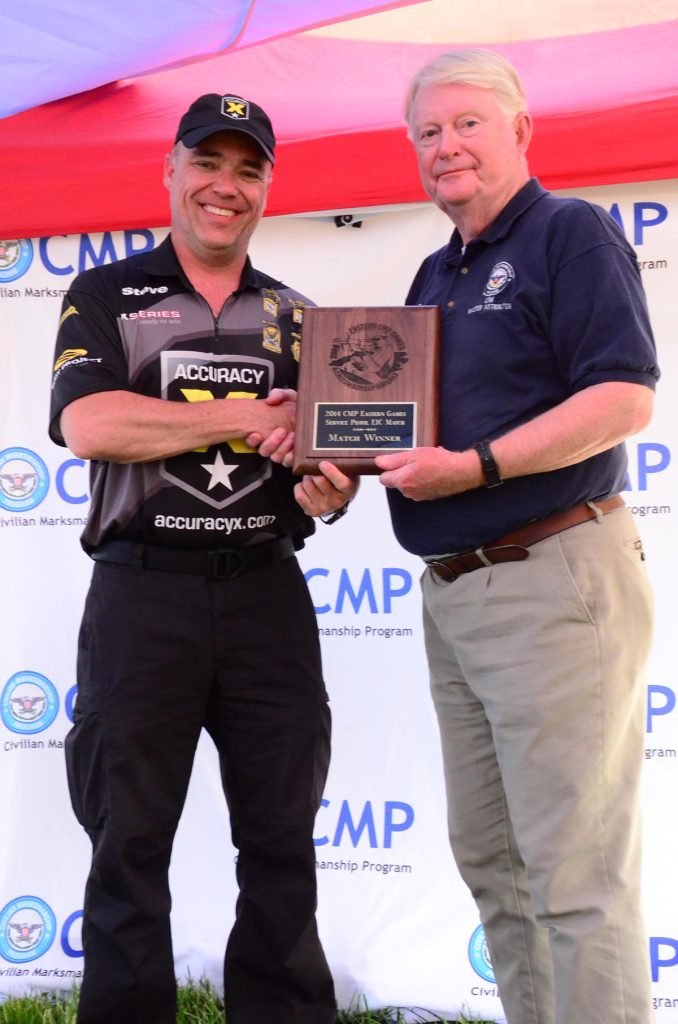 During his 25 years as a competitive shooter, Huff has accomplished astounding feats, such as becoming the world's only six-time Distinguished shooter (Rifle, Pistol, Revolver, Open, Metallic and Production Action Pistol).
Huff has also been named Champion multiple times at the National, Regional and State levels across a multitude of shooting disciplines, including Service Rifle, Service Pistol, Bullseye, International Rapid Fire, 3-gun, Long Range Rifle, High Power Silhouette and more. Additionally, he is a member of the NRA USA Civilian Pistol Team.
In 2010, with his expertise in the firearm world, he created Accuracy X, Inc. (AXI) – a company that specializes in the manufacturing of the highest quality and most accurate firearms in two primary product categories: 1911 pistols and precision rifles. Its products have been used to win multiple National Championships, set National Records and are also used by several TEAM USA Olympic shooters.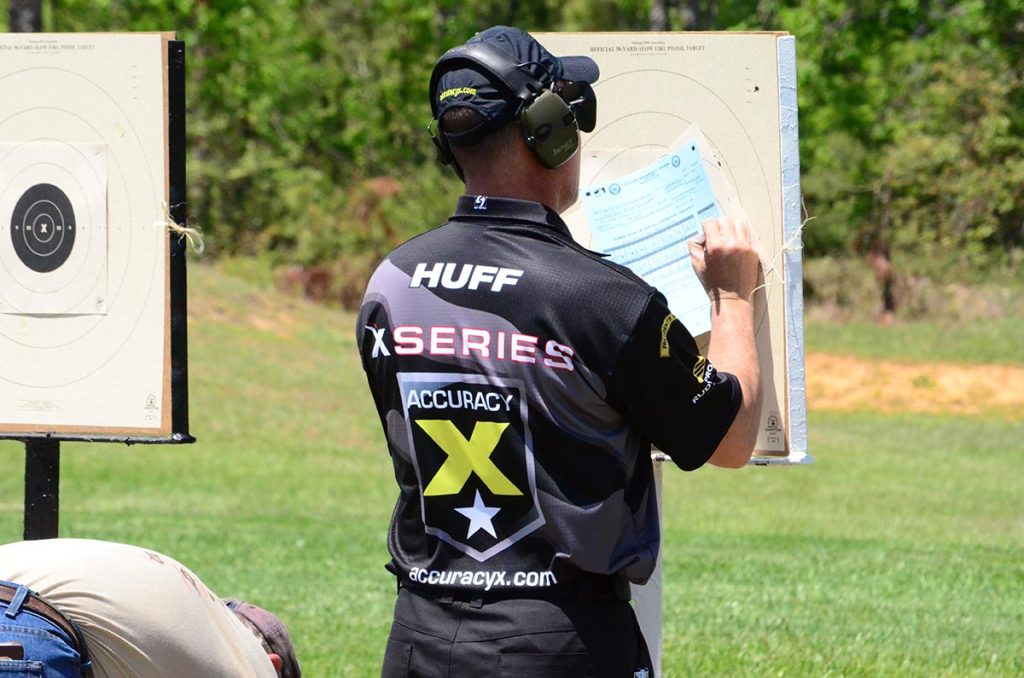 Now, with his love of competition shooting and his successful firearms company, he has decided to merge the two in order to enhance the careers of other marksmen.
"I feel it is important for Accuracy X, Inc. to support CMP events and CMP competitors because it allows the CMP to continue to host and promote the shooting events that are so loved by our shooting community," he said.
At last year's National Trophy Pistol Matches at Camp Perry, Huff and Accuracy X, Inc. donated one of its X Series™ 1911 pistols to the winner of the 2014 President's 100 Pistol Match.
He has decided to continue his generosity at this year's Nationals by donating a PRO PLUS Series™ 1911 to the highest placing non-distinguished shooter of the President's 100.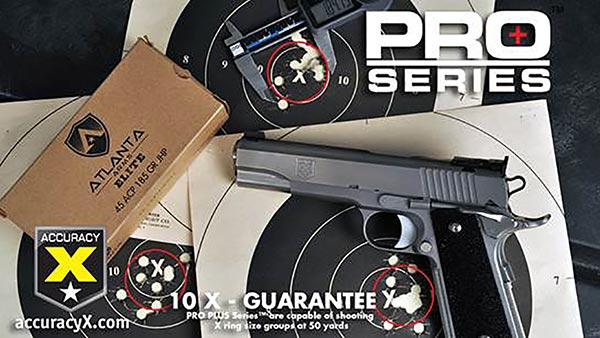 "These shooting events have a rich and proud history that must continue on. Accuracy X, Inc. wants to help support and sustain this rich history of competitive shooting so future generations can enjoy the wonderful experiences that we and past generations have been fortunate enough to participate in," said Huff.
"We want to encourage those shooters who are still working hard toward that coveted goal of becoming distinguished or making the Presidents 100," he added.
Steve and his company produce three different lines of 1911s and one line of rifles.
The X Series™ features both 1911s and rifles and is the company's premium presentation and collector grade product line, while the PRO Series™ line is more focused toward defense, general purpose and carry uses.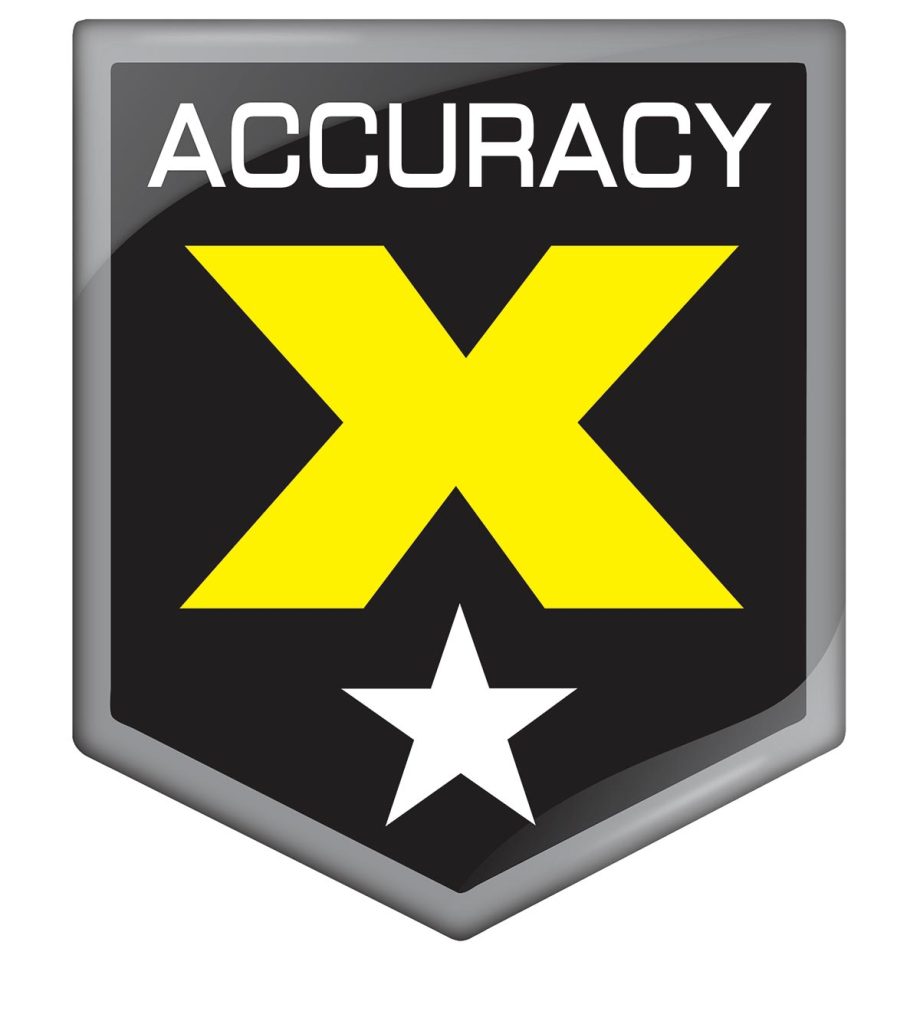 The PRO PLUS Series™ 1911s, like the one being given away at the 2015 National Trophy Pistol Matches, are focused directly toward competitive CMP Service Pistol and Bullseye shooters and come with a 10 shot, 10x group size guarantee at 50 yards (about a two inch group size). It's designed to be a very accurate competition 1911 that will be used by competitive Service and Bullseye shooters.
"We believe our PRO PLUS 1911s will give the shooter the competitive edge they need to raise their performance and scores to the next level," said Huff. "That is the whole purpose of the PRO PLUS: To bring the advantages of an elite competition 1911 within the grasp of the average CMP competitor."
Determined to stay competitive even as a business owner, Huff works hard to incorporate new ideas in order to keep his company unique to others like it. Currently, he's in the process of modifying how AXI delivers its pistols by moving to a "build and sell" model instead of its previous model of placing orders for the PRO PLUS Series™.
Huff has also made moves towards making Accuracy X, Inc. (AXI) a distinctive firearms producer in how it tests and verifies the accuracy of its products. AXI is virtually the only company that videos the testing of pistols and publishes those videos for the world to see.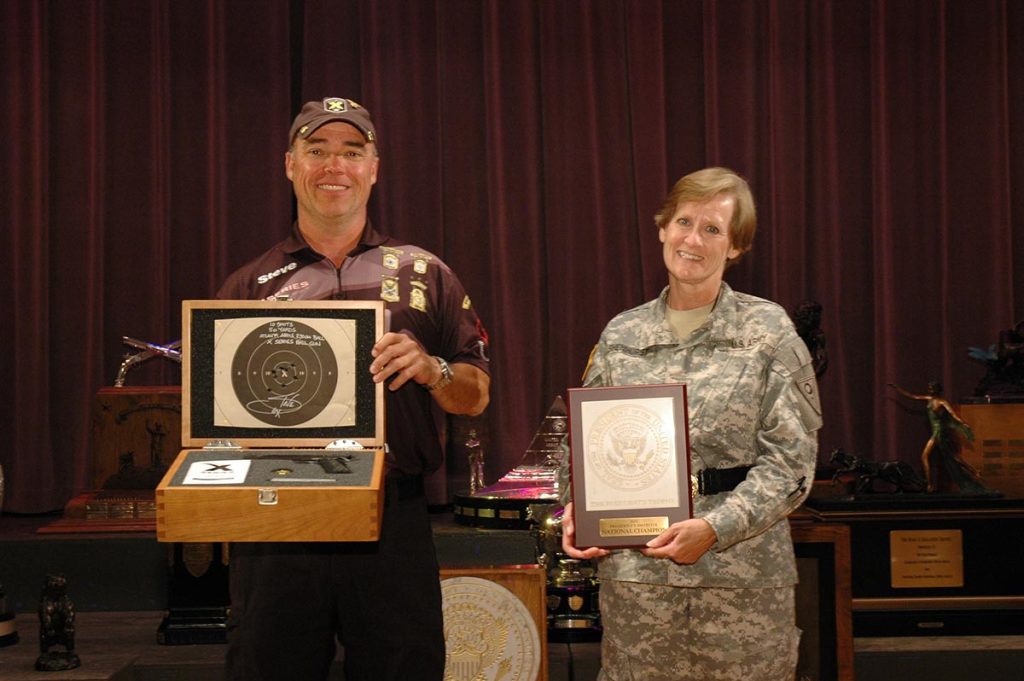 "We don't just send a test target with our pistols like other companies do – we let our customers actually watch our testing process so they can know we really do test our products at 50 yards," he said. "I know if I was a customer getting ready to purchase a high-end 1911, I wouldn't want to have to wonder about how accurate my pistol really was. We provide that proof."
His experiences as both gun builder and competitor have led him and his company to create what he calls "a powerful advantage in creating and building the very best products." Huff believes in his firearms so strongly that he even, to this day, uses them in competition himself.
"It's a unique perspective to not just build the finest 1911s for competition but to then actually go out and use our product on the firing line, side by side other competitors," he said. "We too are customers of our products."
Still competing, Huff took the gold in the 40 Shot Pistol competition and the EIC Service Pistol Match at the 2014 Eastern CMP Games. He also competed in the President's Pistol and the National Trophy Individual and Team Matches at the 2014 National Matches – planning to attend again at this year's matches. He continues to lead by example through his outstanding talent and promotes the future of marksmanship with his line of products and generosity to the CMP community.
For more information about Accuracy X, Inc., visit http://accuracyx.com/
While CMP policy prohibits endorsement of any company product or service, we do recognize the companies that award their own separate products to the top shooters at our events. If your company is interested in becoming a CMP match sponsor, please contact Christina Roguski at croguski@thecmp.org and (419) 635-2141, ext. 714.