State Directors Continue Efforts to Enhance Marksmanship Programs in 2017
February 9, 2017
Civilian Marksmanship Program
▸
The First Shot
▸
State Directors Continue Efforts to Enhance Marksmanship Programs in 2017
By Ashley Brugnone, CMP Writer
Constructive leadership is vital to any organization. For the past 20 years, the Civilian Marksmanship Program (CMP) has prided itself as a leader in the marksmanship world, much to the thanks of the many leaders within the organization that are scattered throughout the country in the form of its valuable State Directors.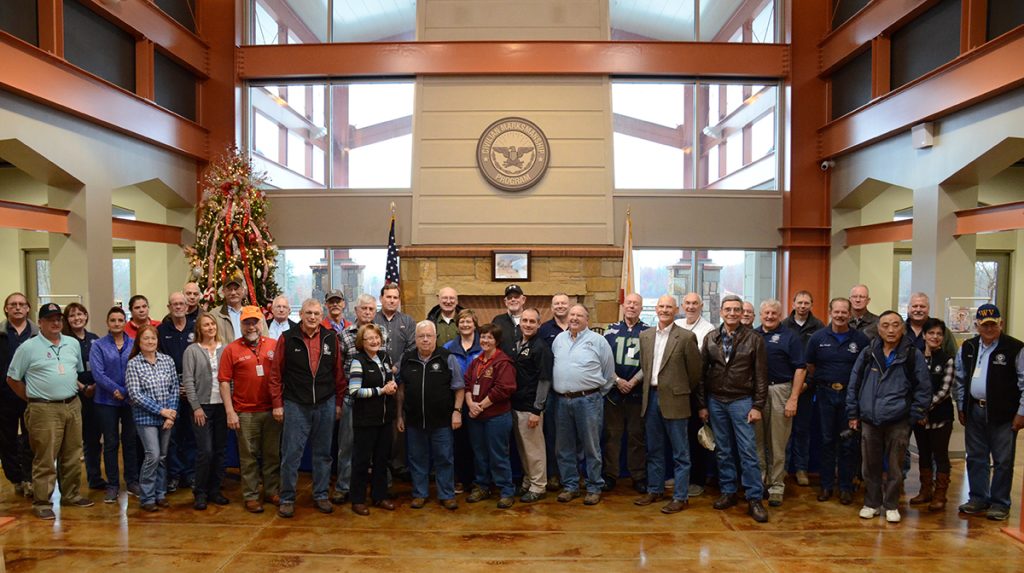 The State Directors of each of the 50 states are appointed to provide leadership, coordination, networking, motivation and publicity for shooting sports in their geographic areas. They are the ones who work directly with coaches and individuals to provide enjoyable, informative and fun opportunities for competitors across their states and help lead them in positive directions.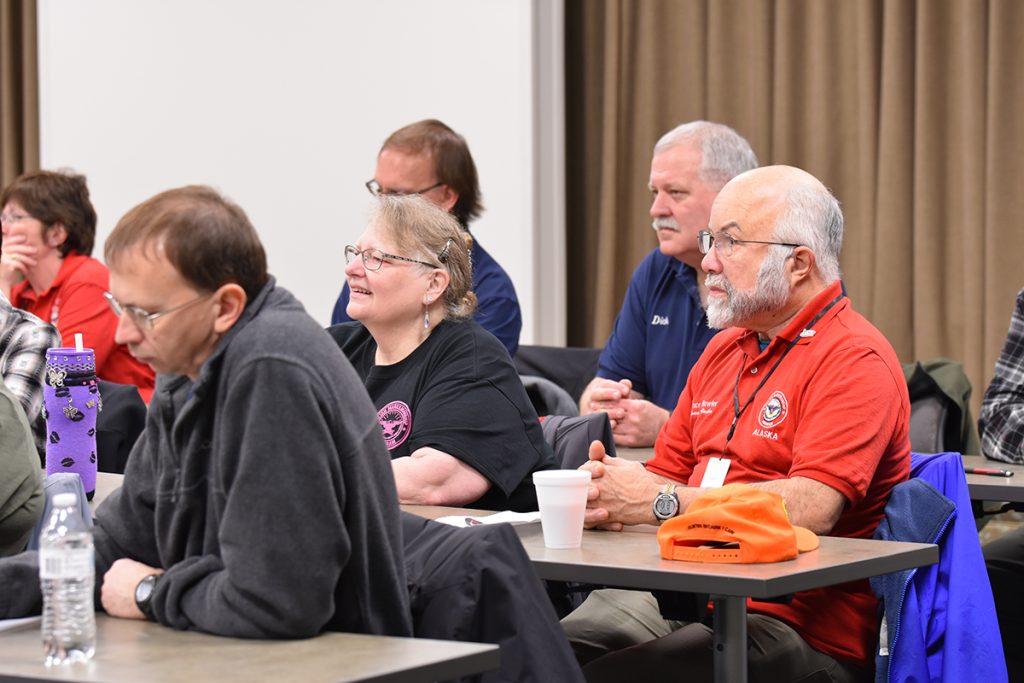 In December 2016, all of the current CMP State Directors met at CMP's Talladega Marksmanship Park in Alabama to attend the traditional bi-annual meeting. There, the directors were able to hear the inner happenings of the CMP and were given the opportunity to meet their colleagues – some for the first time.
LTC Chris Miller is fresh to the State Director family. Serving his first year as the director for Alabama, he's looking forward to what he can bring to shooting sports in the state.
"There are so many kids who don't know how to properly handle a firearm, and adults too. If we can get them at an early age and teach them proper safety and handling, then they'll teach their kids, and they'll teach their kids and it can become a generational thing," he said. "I just want to be as involved as possible with youth shooting sports and to help the Civilian Marksmanship Program grow."
For him, youth shooting sports are essential – approaching as many juniors as he can to show how to handle firearms safely through improved programs is the key. On top of that, LTC Miller would like to help coaches by creating training programs and sustainable revenue so that they may afford travel and other expenses needed to provide the best possible opportunities for the kids involved.
"I'd like to see a true state championship that involves all of the sanctioning bodies, especially with the programs, so they can say, 'I am the state champion,'" he said. "And I'd like to see the coaches have more training, have more availability to more training, because if they know it well then they'll be able to train more kids."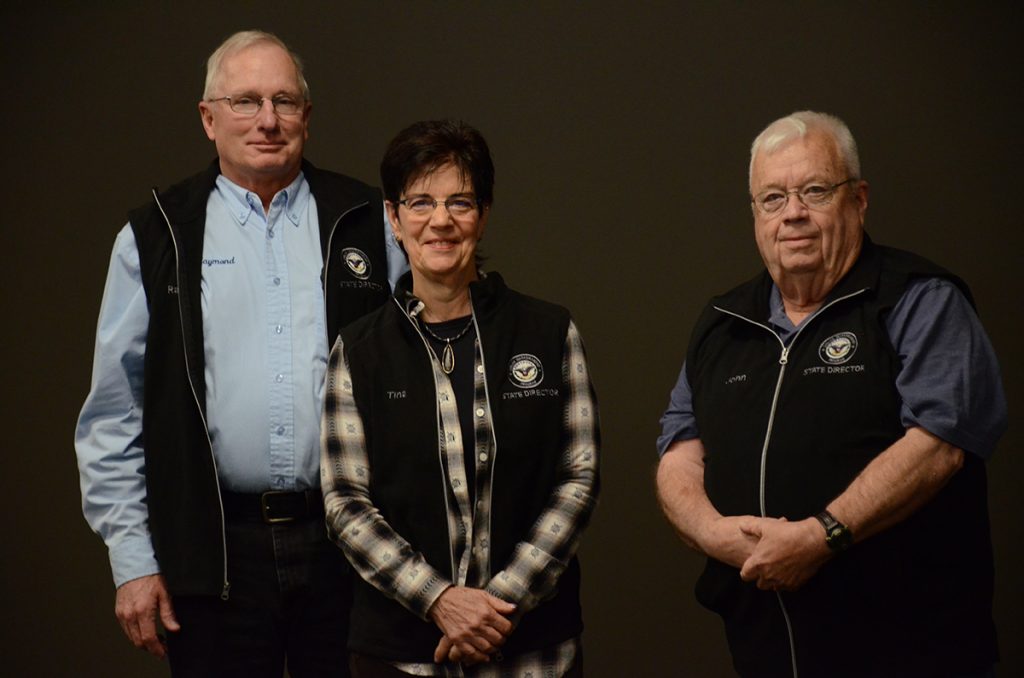 Other faces at the State Director Meeting in Talladega were more recognizable, including Tina Odle who, along with her husband Raymond, has been the Illinois State Director for the past 15 years. For their dedication to the CMP and youth shooting sports, the pair, along with Missouri State Director John Leinberger, received custom State Director jackets during the meeting. Outgoing Wisconsin State Director Alan Pribnow and Iowa State Director Wayne Marker also marked 15 Years of service as well.
Along with recognizing a CMP milestone, the Odles also spent their time in Talladega celebrating another significant achievement in their lives.
"Today is our 40th wedding anniversary, and this is how we're spending it," Tina joked as she stood within the marksmanship park clubhouse.
Odle and her husband have spent many years cultivating junior programs in Illinois. When the CMP began looking for motivated State Directors long ago, joining the cause seemed like a natural fit for the two.
"Things have changed over the years, and it's actually become easier to get new programs started, so I feel like I've done that," she said. "And I'm proud to say Illinois usually brings 10 or 12 teams to a national championship match and we're on the podium a lot."
To stay successful, Odle constantly gives herself goals as a State Director and finds joy in the challenges. Like LTC Miller, she believes that educated leadership is what is needed to create fulfilling junior programs and that building a strong relationship with them is of the utmost importance.
"One of my goals is to develop the coaches because they're then going to develop the kids. I can't personally deal with all of the kids – they need to be good coaches," she said.
She went on to say that an important role of a State Director is maintaining the cohesiveness between each coach by being their go-to person for funding ideas, guidance, support – whatever they may need.
"Everything from helping them coach an individual, to teaching them how to run their own match, helping with equipment – everything that you can do, there are so many aspects. But someone needs to have that oversight to keep everybody moving in the right direction," she said.
The challenge of coaches moving in and out of programs leaves the State Directors having to constantly rebuild new relationships, but the unparalleled encouragement those individuals continuously bring to the athletes is something Olde says makes her feel truly accomplished.
She said, "Give me a jacket, I'm fine with that, but when I see my coaches up there with their kids, that's the payoff. Absolutely."
She also addressed fundraising concerns that are often heavy on the minds of many within the sport. Tricks she has learned, such as running multiple matches at one time, have kept her programs effective over the years.
"Instead of just running a 3P match, overlay matches on top of matches. Run a three-position match, run an international match, run a pistol match, and run them simultaneously," she explained. "They're all at 10 meters. You can put a mixed line on any firing line, and they can bring in whoever wants to do what."
She added, "Your precision shooters might want to do international, your sporters, 3P, some pistol people thrown in there – and then they may stay for another relay because they want to do another discipline and fire both."
"Push the envelope. I'm all about pushing these kids beyond their comfort zones too," she said.
"That's why we're here and that's what makes it fun."
Even after 15 years, she still enjoys being a State Director. And, she says, the relationship she has built with the CMP has been unmatched.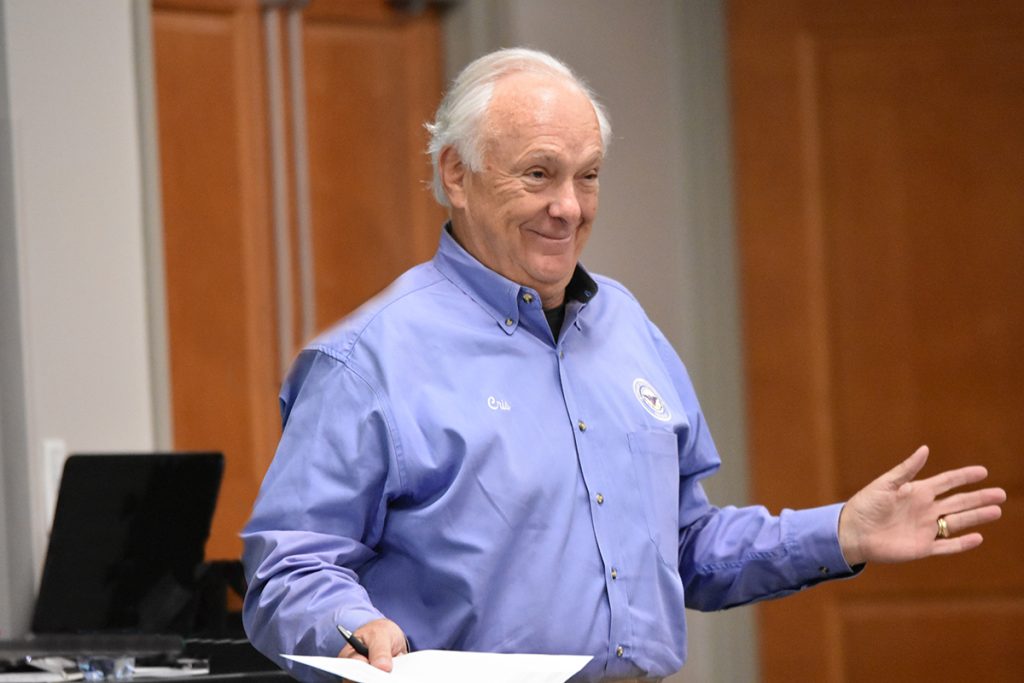 "I love that responsiveness from the CMP – I wasn't getting that anywhere else. CMP does it. They listen to us – they make it happen," she said. "They give us what they can. That's been the best side of the experience for me as a director interacting with CMP. That responsive nature, and it still exists today. Even if it isn't a part of your program, they'll make it a part of your program."
As for the future, Odle says she and her husband will continue on – in their marriage and with the CMP.
"We are still in this for the long haul," she said. "We don't see retirement in our future anytime soon. As long as our health holds up and we can do it, we're going to be here. It's been fun."
A complete list of CMP State Directors, including their individual bios and contact information, can be found by visiting https://thecmp.org/training-tech/state-director/. They are always happy and willing to answer any questions about shooting sports or marksmanship opportunities available in your area.