State Director Represents CMP at Maine's Largest Sportsman Show
April 12, 2017
Civilian Marksmanship Program
▸
The First Shot
▸
State Director Represents CMP at Maine's Largest Sportsman Show
Submitted by Roy Gorman, Maine State Director
As the new Civilian Marksmanship Program (CMP) Director for the State of Maine, and eager to spread the word on junior shooting programs, I rented a booth at the Maine Sportsman Show. I felt it would be a great opportunity to meet people with similar interests and show them that the CMP was alive and well in Maine. (I did have to spend some time explaining that I did not run power lines and I did not represent the Central Maine Power, which uses the same "CMP" distinction.) To the best of my knowledge, there has never been any representation for CMP at the show.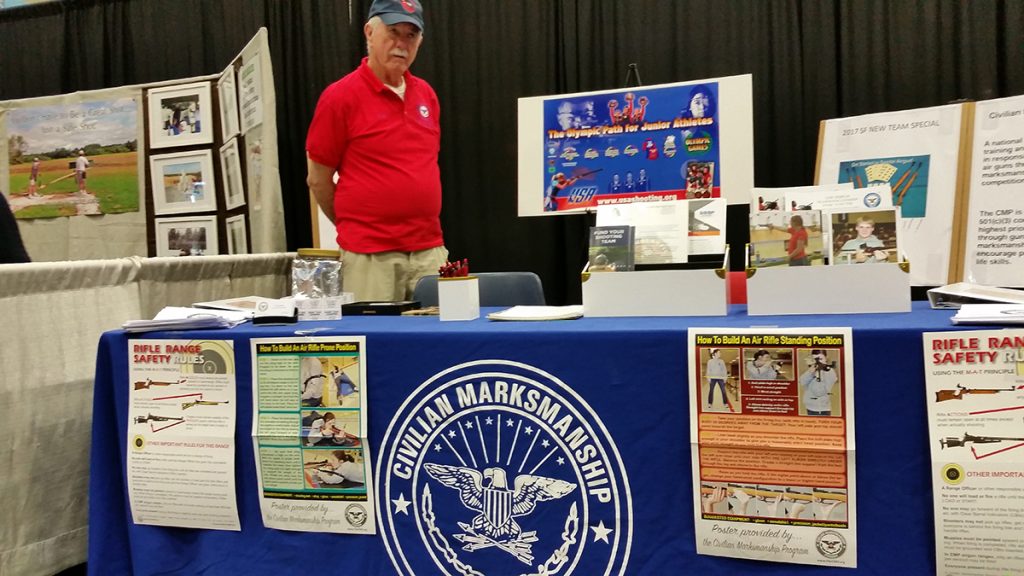 The Maine Sportsman Show at the Augusta Civic Center is the largest show in Maine dedicated to fishing, shooting, trapping and other outdoor activities. I expected to meet a lot of shooters, junior and adults, and I did so.
The show took place on the March 31 and April 1 and 2, so I stayed at a motel next to the Civic Center. A five-minute walk was a lot easier than a long drive early in the morning and late at night.
One club (Spurwink Rod and Gun Club) invited me to come to one of their meetings and to talk to them about starting an air rifle team using the set of CMP air rifles I received earlier in the year.
I also met and talked with the Friends of NRA (North) and David Trahan president of the Sportsman Alliance of Maine.
The people at the Friends of NRA booth were members of the Capital Rod and Gun Club and we were sending people making inquiries (it depended on where they were from) to each other about various shooting programs. The club I belong to (Scarborough Fish and Game Association) is around an hour and a half south of that club, so between the two of us, we covered a large part of the state.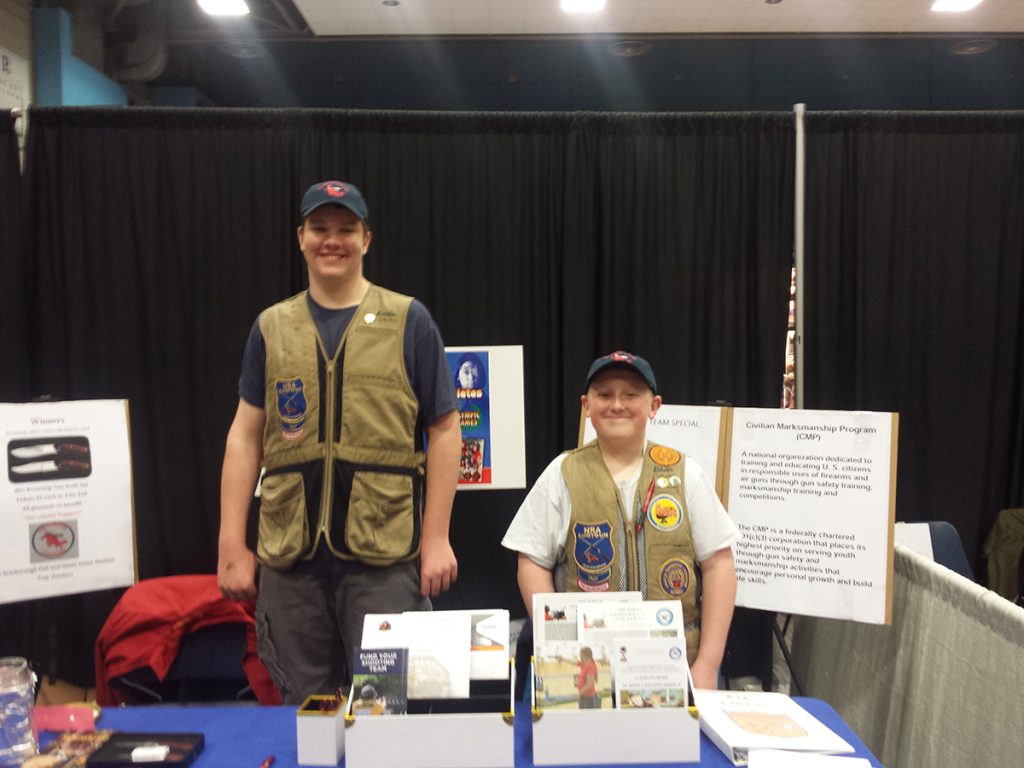 Scarborough Fish and Game Association (I run the youth program) had a booth right next to mine, so we were able to complement each other in answering questions. I had several of the juniors that participate in our shooting programs, including Kurtis Grove and Ethan Smarrella (pictured), helping me.