Slee Overtakes O-Class for Fourth Time at Soggy 2018 National Rimfire Sporter Match
July 27, 2018
Civilian Marksmanship Program
▸
The First Shot
▸
Slee Overtakes O-Class for Fourth Time at Soggy 2018 National Rimfire Sporter Match
By Ashley Brugnone, CMP Writer
CAMP PERRY, Ohio – The National Rimfire Sporter match fired on Sunday, July 22, with a total of 273 entries throughout the day. Heavy rain, wind and erratic temperatures challenged competitors on the firing line as well as the spectators behind it, with precipitation eventually passing through and leaving wet conditions for the rest of the match. But, competition continued on without interruption.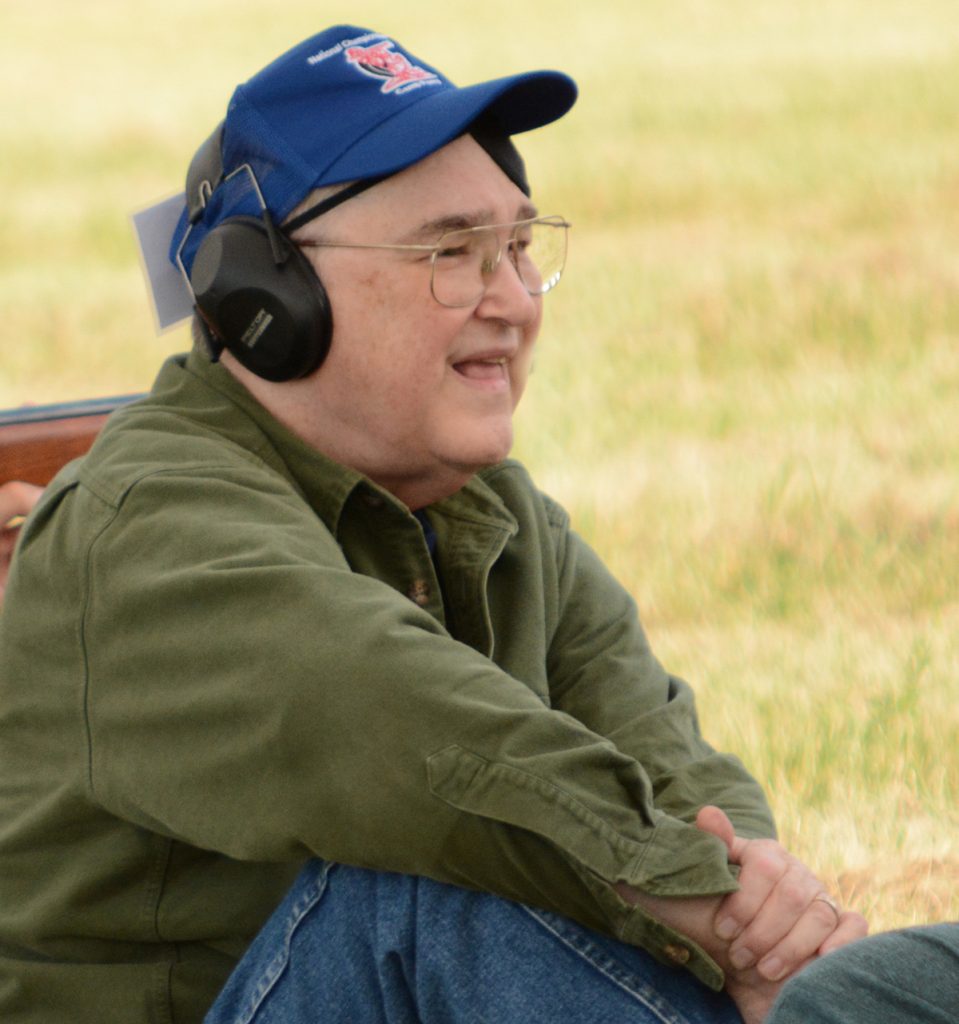 The match is designed to be an introduction to competition shooting – gathering both adults and juniors on the firing line with an engaging Course of Fire from 50 and 25 yards, using .22 rifles. Three separate classes of rifle are held during the event, including the O-Class (open-sighted rifles), T-Class (telescopic rifles) and Tactical.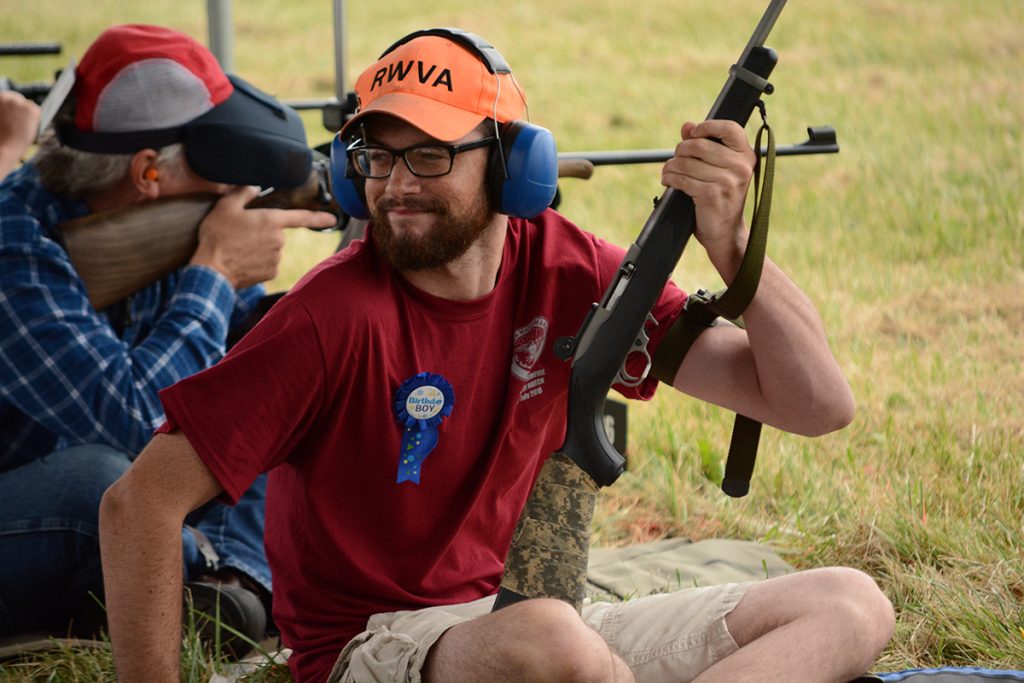 Austin Farnsel, of Berkey, OH, traveled with his father, William, to compete in the National Rimfire Sporter Match as he celebrated his 22ndbirthday. The father-son duo has participated in the National Matches since 2010 and said he wouldn't want to spend his birthday any other way.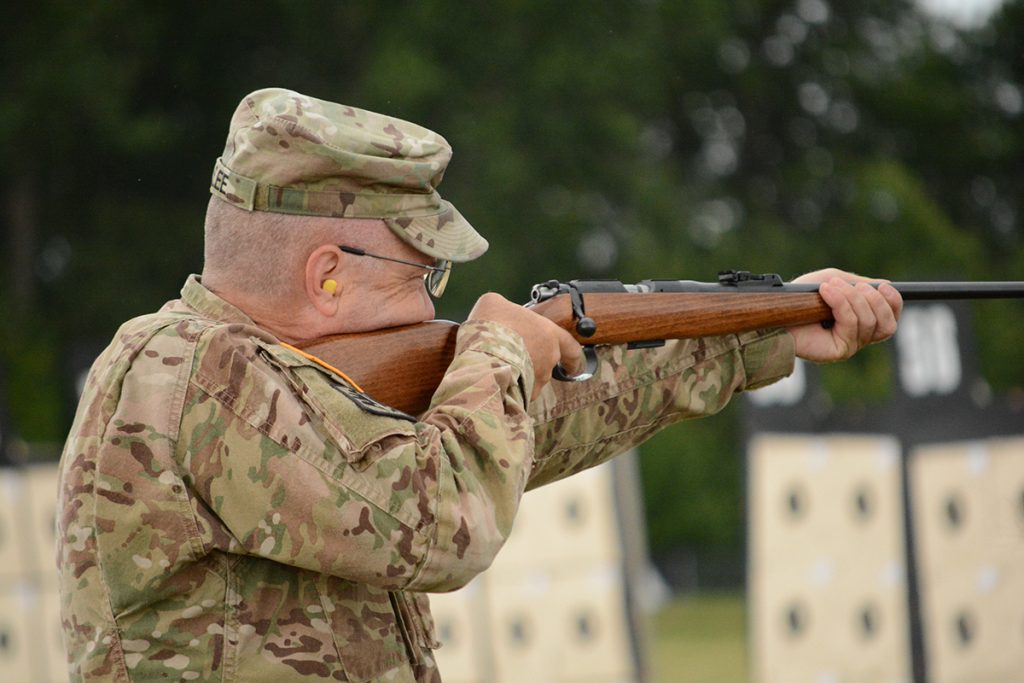 Winning the O-Class was CSM Steven Slee, 54, of the U.S. Army Reserve, with a score of 588. Slee, who also won the class back in 2009, 2010 and 2016, is the current National Record holder in the class, with a record score of 594-23x he set during his previous win before 2018. He cleared the win by more than 10 points above second place finisher Sam Payne, 19, of Kingston, GA, who earned the High Junior title for the fourth straight year.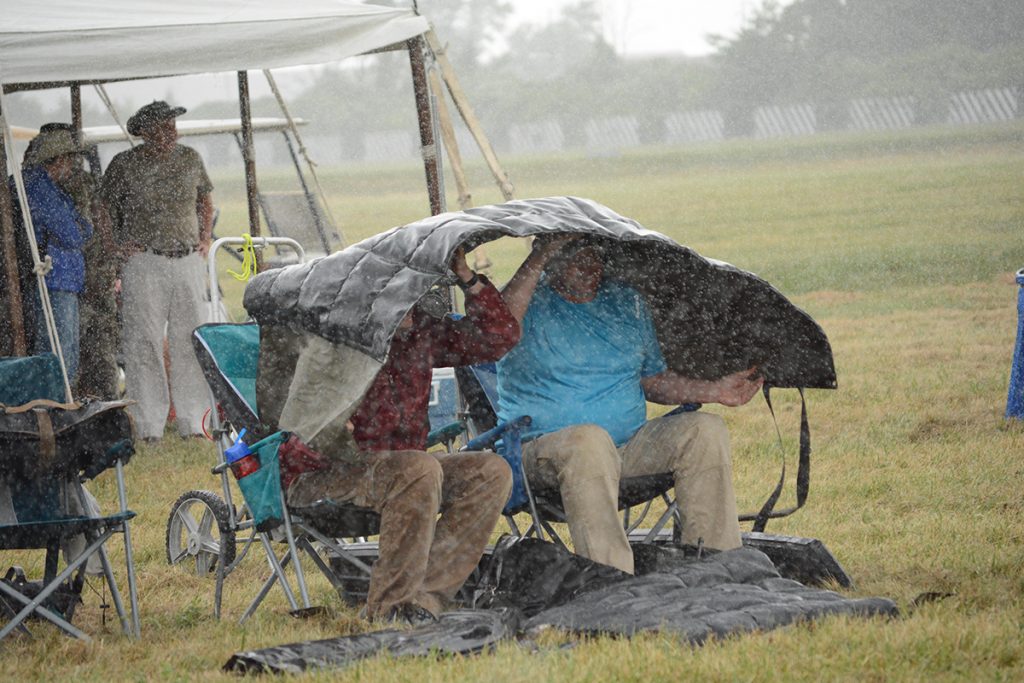 Thomas Dean, 64, of Perry, MI, landed in third place in the class and received the title of High Senior. Marissa Bensch, 18, of Stillwater, OK, was the High 4-H competitor of the class and fired a score of 572 to earn the fourth place spot overall. High Woman of the class was Amy Trombley, 53, of Canton, MI, for the second consecutive year.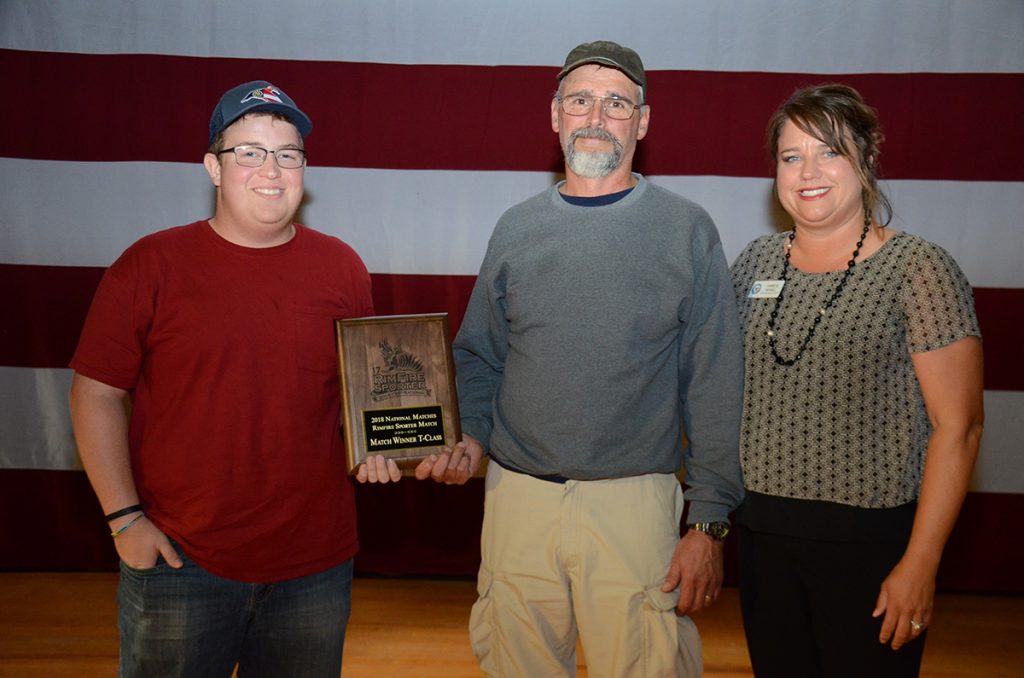 In the T-Class, Larry Kindell, 58, of Tawas City, MI, and Sam Payne were both named the overall winners after firing tie scores of 593. Payne is the current National Record holder in the class with his score of 599-46x. Corissa Cornkite, 16, of Clyde, NC, earned the High Junior distinction, while Roger Burdick, 62, of Conneaut, OH, was High Senior. High Woman of the class was Jean Redicker, 54, of Vallonia, IN, as Rachel Slizewski, 17, of Commerce, GA, was named the High 4-H Junior competitor.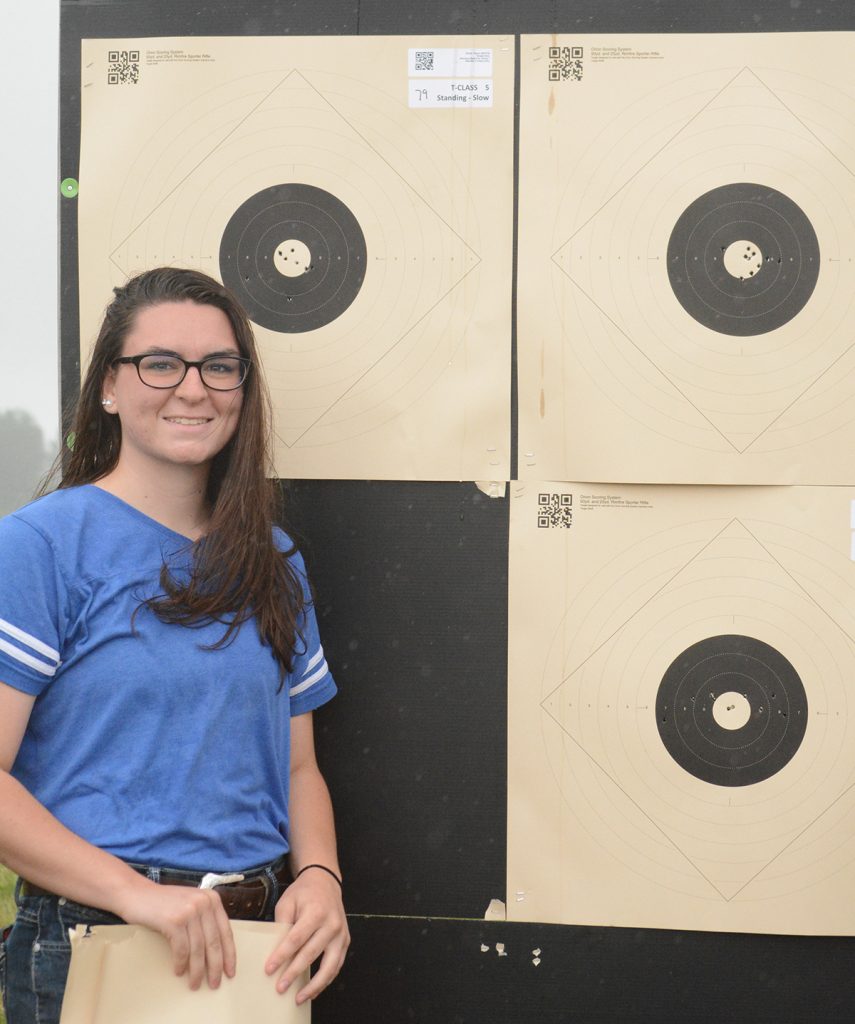 David Zwingman, 48, of Saginaw, MI, and Peter Yarbro, 43, of Mishawaka, IN, also received joint overall wins in the Tactical Class after firing tie scores of 588. High Junior of the Tactical class was Davis Sodders, 19, of Baltimore, OH, as Frank Holtzhauer, 69, of Columbus, OH, earned the Senior title. Miki Marciniak, 61, of Macomb, MI, was High Woman of the event.