Sign Up Now to See New Feature at CMP's 2017 Camp Perry Open
November 16, 2016
Civilian Marksmanship Program
▸
The First Shot
▸
Sign Up Now to See New Feature at CMP's 2017 Camp Perry Open
By Ashley Brugnone, CMP Writer
CAMP PERRY, Ohio – For the last decade, the Civilian Marksmanship Program's (CMP) Camp Perry Open has been a thrilling and unique destination for air rifle and air pistol competitors. Held at the Gary Anderson CMP Competition Center in Ohio, this year's event will feature new electronic air gun targets, fitted exclusively for CMP's air gun range.
The targets, equipped with Kongsberg Target System technology, include some of the latest advances in electronic airgun systems to provide our competitors with the best possible competition experience.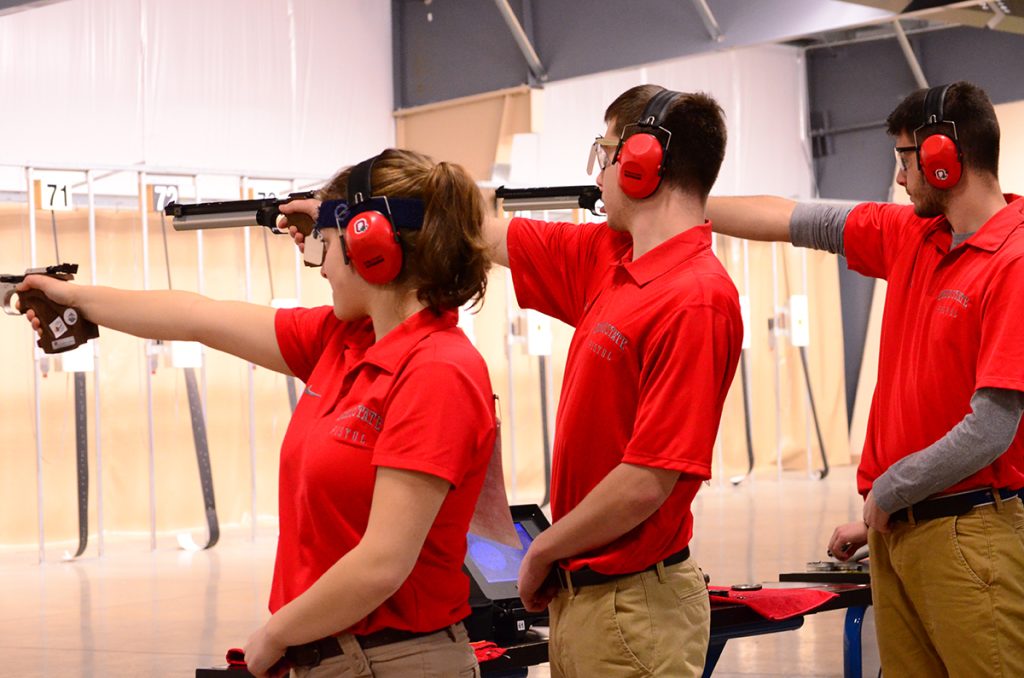 The Camp Perry Open is set to fire on Jan. 13-15, 2017, and is open to competitors of all ages and skill levels. Adults and juniors participating in the match will be given the rare and inspiring opportunity to fire alongside some of the most talented marksmen in the country, including members of the Army Marksmanship Unit and the USA Shooting team.
Matches to be fired during the competition include the Men's and Women's 60 Shot Air Rifle and Pistol matches and the 3×20 Junior Air Rifle individual and team events. Informal awards ceremonies will follow both the 3×20 and the 60 Shot Matches each day.
The Super Finals, which is arguably the highlight of the Camp Perry Open and sets it apart from other matches, breaks from the traditionally quiet finals administered during marksmanship events by allowing loud music and crowd participation at an attempt to distract competitors from behind the firing line. Additionally, spectators and competitors alike have been known to dress up in costume to add even more excitement to the event.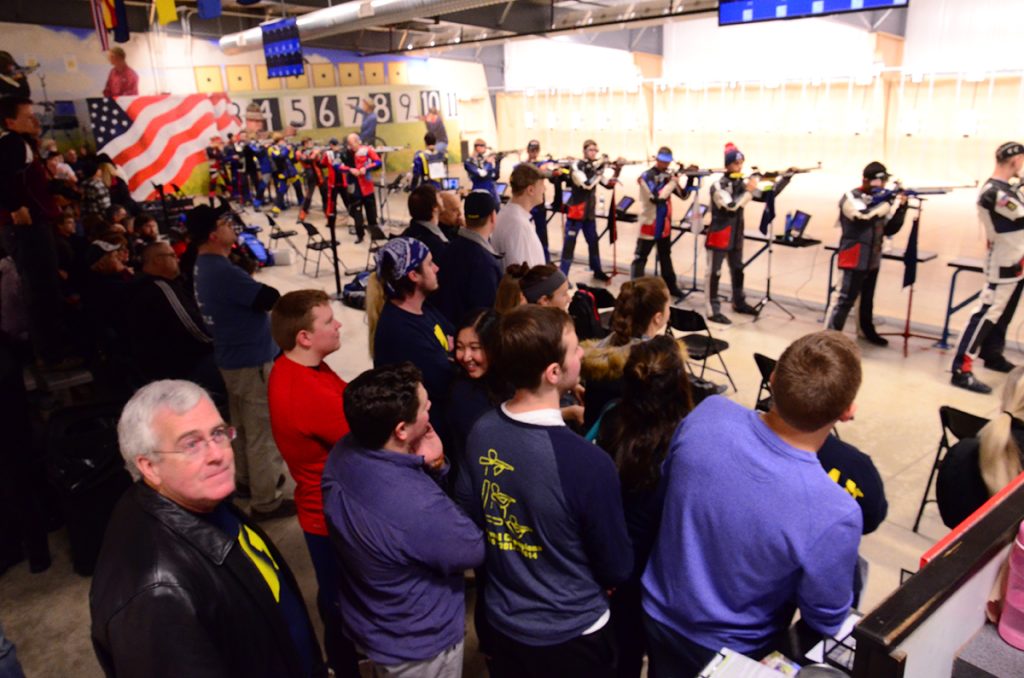 Guests who have never seen the Super Finals are encouraged to attend and be a part of the fun by bringing noise makers, air horns and echoing voices to be as loud as possible! This year's Super Finals will be fired on Saturday, Jan. 14.
Join us for one of our most exciting events of the year at the Camp Perry Open! Visitors are welcome into the range to observe at any time during the match, with free admission. Registration will continue until the start of each event.
About the Gary Anderson CMP Competition Center:
The Gary Anderson CMP Competition Center at Camp Perry includes an open reception and common area, fully equipped classrooms, projection screens and flat-screen television sets, as well as authentic Olympic memorabilia and other notable items from the outstanding career of Gary Anderson.
The Civilian Marksmanship Program is a federally chartered 501 (c) (3) non-profit corporation. It is dedicated to firearm safety and marksmanship training and to the promotion of marksmanship competition for citizens of the United States. For more information about the CMP and its programs, log onto www.TheCMP.org.