Sign Up Now For All-Female Handgun Camp at Talladega
August 19, 2016
Civilian Marksmanship Program
▸
The First Shot
▸
Sign Up Now For All-Female Handgun Camp at Talladega
By Ashley Brugnone, CMP Writer
TALLADEGA, Ala. – Are you a lady who would like to learn how to use a pistol? The Civilian Marksmanship Program (CMP) will be welcoming a Babes with Bullets Handgun Camp to its Talladega Marksmanship Park, Sept. 30 through Oct. 2, 2016. The camp will cover novice beginner instruction all the way up to advanced handgun program material.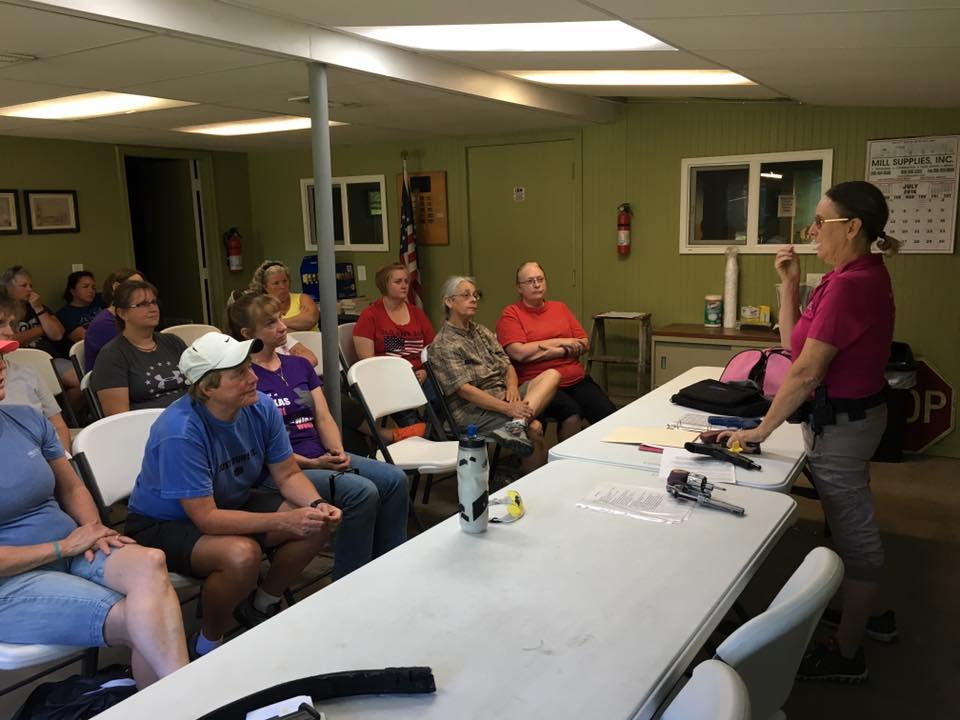 Babes with Bullets is a traveling firearms academy for women, taught by national and world women's shooting sports champions, that has produced successful camps across the country for the past 12 years. The all-female staff is talented, proficient and patient with the new and experienced markswomen that pass through the camp.
Lead trainer will be senior instructor, Lisa Munson, who is a multi-time national and world champion. She is assisted by camp director, Deb Ferns, who also holds a national 3-gun title for handgun, rifle and shotgun.
According to Ferns, the camps now have 5,000+ alumnae with ages spread from 16 to 78.  She also added, "Campers look at this event as part pajama party, part adventure camp and part firearms training. Campers build a life skill in three days along with making new friends as they share lodging, food and time at the range."
The Talladega course will be three days of training on firearms safety and marksmanship fundamentals, including grip, stance, sight picture and trigger control on various calibers of handguns. The beginner class is perfect for those women who have never fired a handgun or have very little experience. Intermediate shooters will brush up on the essentials while also developing more advanced techniques, such as how to draw and shoot on the move and how to fire on moving targets.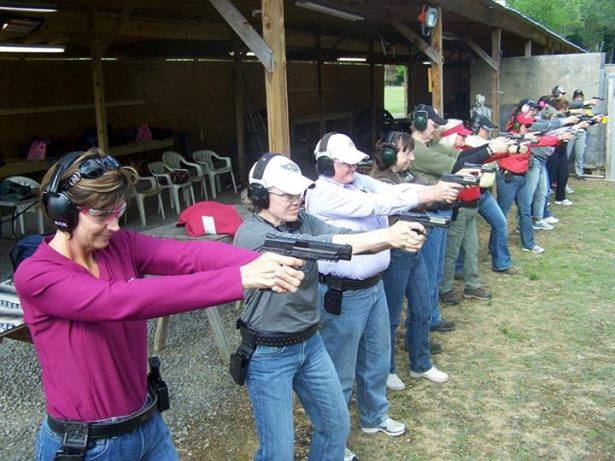 The camp provides holsters, belts and all other equipment needed to participate. Total cost, which includes lunch and lodging, is $750 per camper. Participants may bring their own firearms or may use the loaner equipment provided by Babes with Bullets, at no extra charge. Ammunition may be purchased at the handgun camp, and personal reloaded ammo is also permitted.
"Each woman will leave from this camp with a new life skill," said Munson. "Our emphasis is to prove that shooting is a safe, enjoyable, and rewarding sport for women of all ages."
About Talladega Marksmanship Park:
The CMP Talladega Marksmanship Park is one of the most advanced outdoor facilities in the country. Boasting the latest technological advances in the realm of marksmanship, including electronic targets and scoring monitors, it is a must-see destination for firearm supporters across the country. The park is open to the public, year-round, and offers pistol, rifle and shotgun opportunities.