Second Place Athletes Return to Win at the CMP's 2021 Dixie Doubles
November 17, 2021
Civilian Marksmanship Program
▸
State Director
▸
Alabama
▸
Second Place Athletes Return to Win at the CMP's 2021 Dixie Doubles
Motivated runners-up from last year's Civilian Marksmanship Program (CMP) Dixie Doubles air rifle and air pistol competition came back in 2021 to emerge victorious, reaching the top of the podium in both categories. The two-day Dixie Doubles air gun event was held Nov. 5-6, at the CMP's South Competition Center in Anniston, Alabama.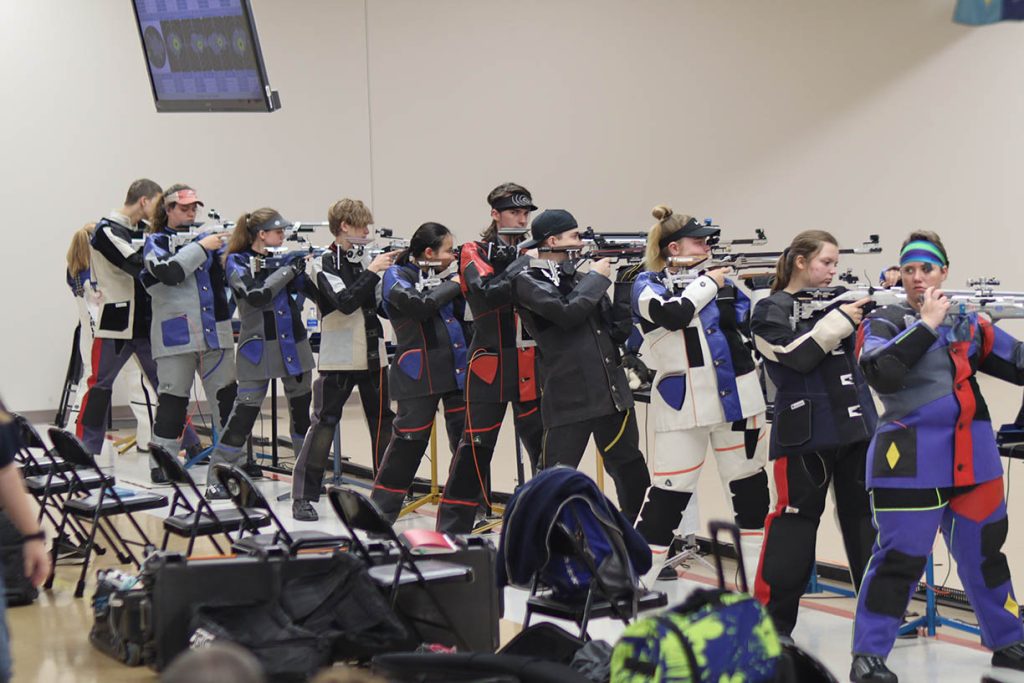 Over 100 competitors fired in the 2021 Dixie Doubles match, which attracts athletes of a variety of experience levels – from beginners to military members to Olympians. The annual event includes two days of 60 Shot international air rifle and air pistol matches for Open and Junior athletes, with qualification scores and finals fired each day. Overall competitors are awarded at the conclusion of Day 1 and Day 2 as well as from the combined, two-day aggregate scores.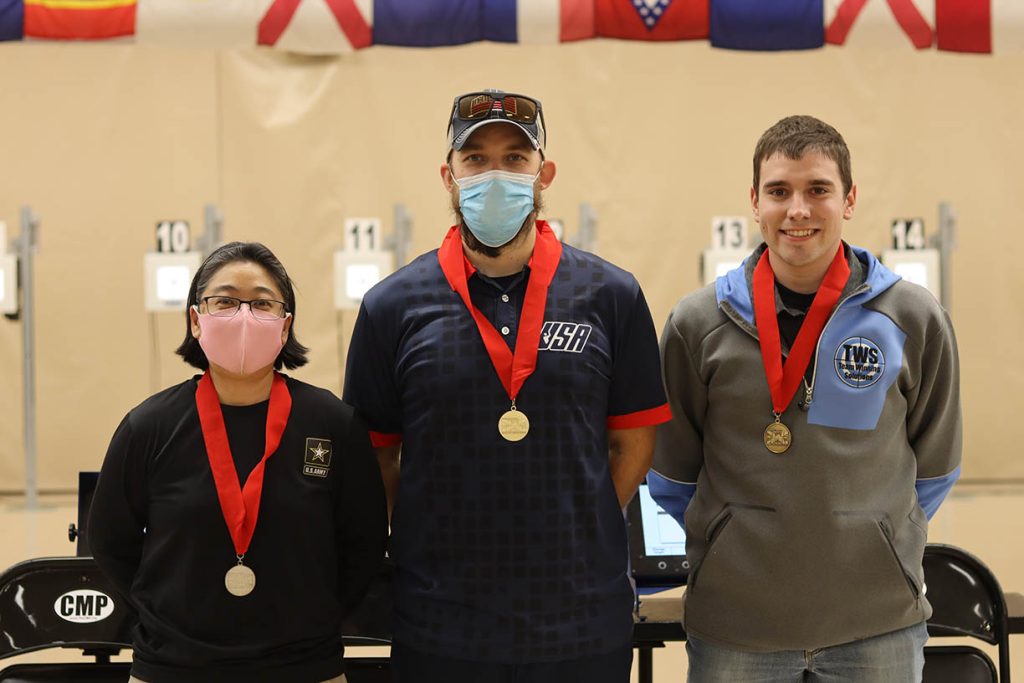 Recent Tokyo Olympian and past Dixie Doubles winner James Hall, 37, of Columbia, Missouri, overtook the Open Pistol portion with a score of 1149-31X – nearly 10 points above fellow Olympian SSG Sandra Uptagrafft, 50, of Phenix City, Alabama, who earned second with a score of 1137-29X. In 2020, Hall fell just short of the win behind another Tokyo Team USA athlete, SGT Nick Mowrer.
Hall and Uptagrafft swapped places on the leaderboard each day as Hall led Day 1 and Uptagrafft came out on top of Day 2. Timothy Schmeltzer, 24, of Greenville, Michigan, stayed close to the pack and claimed third overall behind Hall and Uptagrafft with a score of 1122-22X. High pistol junior of the match was Chandler Livingston, 17, of Chula, Georgia.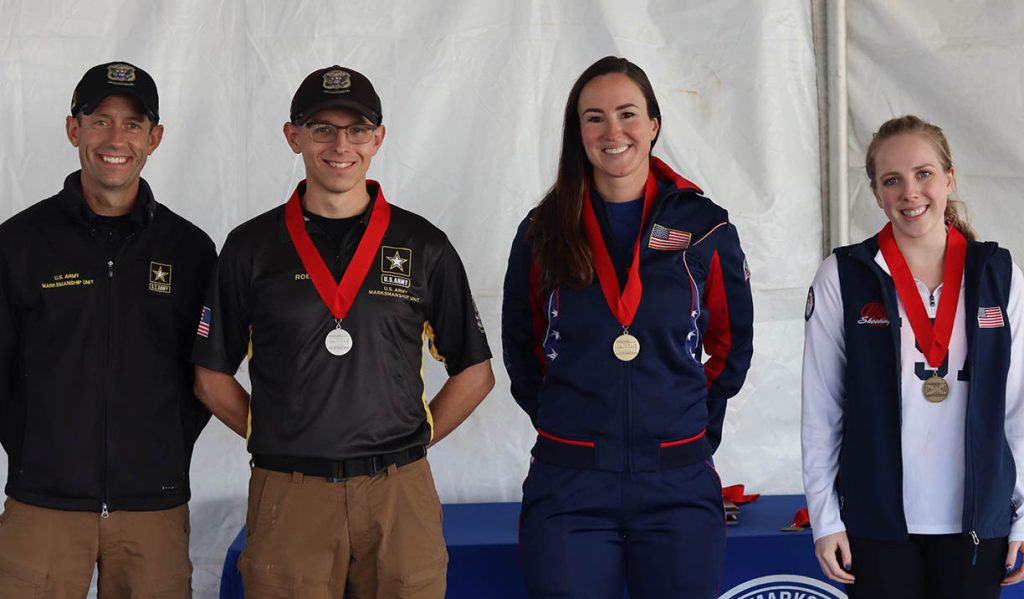 After two days of competition in air rifle, 1LT Sarah Beard, 30, of the Army Marksmanship Unit, rose above the rest by only three-tenths of a point with a score of 1260.6. Last year, Beard was just shy of the overall win after earning second behind yet another Tokyo Olympian SPC Sagen Maddalena. Beard's Army teammate SP4 Ivan Roe, 25, earned an aggregate score of 1260.3 for this year's second place position, followed closely by Olympian and gold medalist Virginia (Ginny) Thrasher, 24, with a score of 1259.4.
Roe led Day 1 of the match, while SGT Brandon Muske, 27, also of the Army Marksmanship Unit, was the high competitor of Day 2. Muske landed in fourth behind Thrasher overall.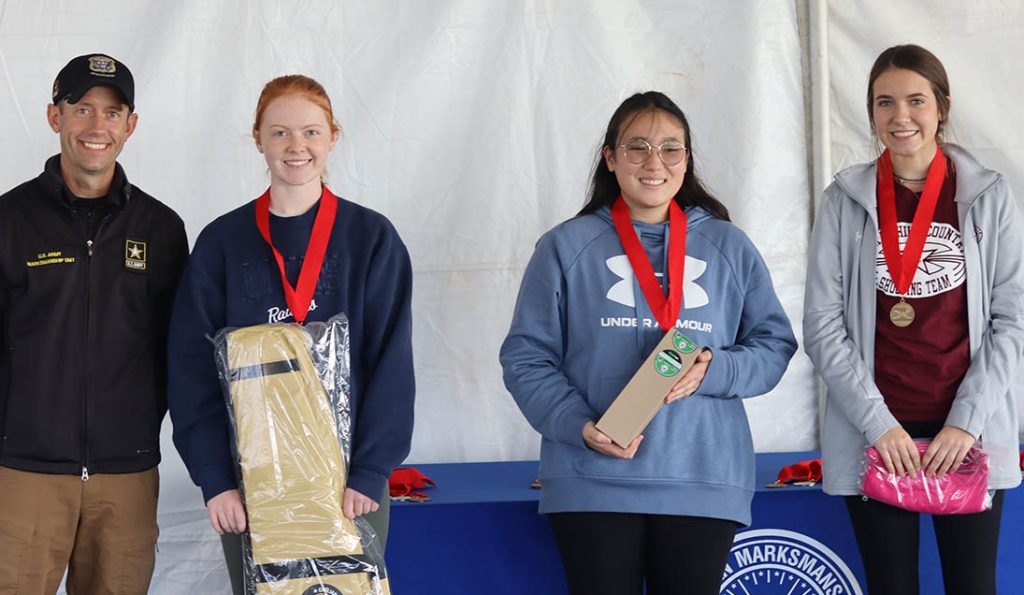 In just her second showing at the Dixie Doubles, Emme Walrath, 15, of Kenosha, Wisconsin, claimed the overall win in the Junior Rifle event. Following Walrath was Katie Zaun, 18, of Buffalo, North Dakota, and Camryn Camp, 15, of Hillsboro, Texas, who landed in second and third, respectively.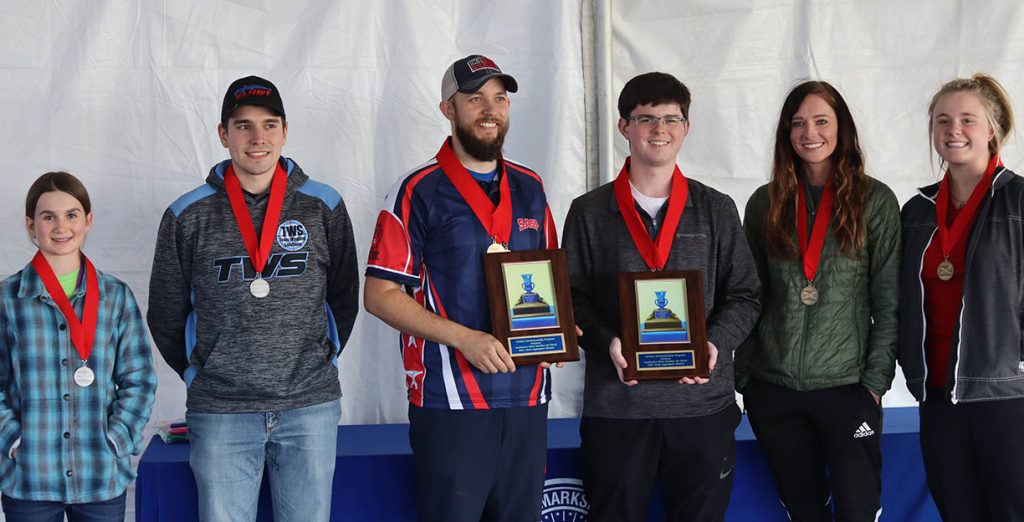 Coinciding with the Open and Junior competitions is the two-person team match that combines the scores of an adult and youth athlete in both air rifle and air pistol. Leading the rifle side was last year's team champions SGT Brandon Muske and Katie Zaun (North & South), while Thing 1 & Thing 2 (James Hall and Chandler Livingston) overtook pistol.
A complete list of results for the 2021 Dixie Doubles air gun match can be found on the CMP's Competition Tracker page at https://ct.thecmp.org/2021DDresults. Find free downloadable photos of the event at https://cmp1.zenfolio.com/p511054655.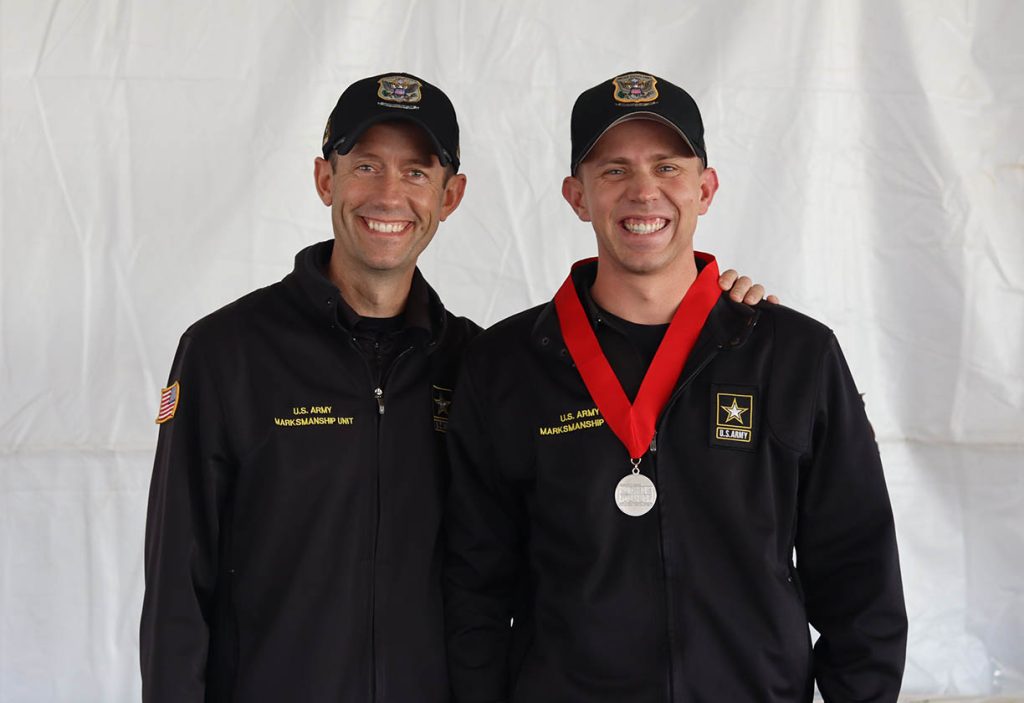 Upcoming Events at the CMP South Competition Center. Mark your calendars for these upcoming events that will take place in Anniston, Alabama. Open Marksmanship is available Monday – Thursday, call (256) 835-8455, ext. 415, for additional details.
December 2-4 – Gary Anderson Invitational
https://thecmp.org/cmp-matches/gary-anderson-invitational-air-rifle-championship/
December 5-8 – Winter Airgun Pistol National Championships
https://www.usashooting.org/7-events/match-information
December 8-12 – Winter Airgun Rifle National Championships
https://www.usashooting.org/7-events/match-information
January 29 – CMP Monthly Air Gun Match
https://thecmp.org/ranges/cmp-competition-centers/monthly-air-rifle-and-air-pistol-matches/