Skills Tested for All Ages During Rimfire Sporter Event at National Matches
July 20, 2014
Civilian Marksmanship Program
▸
The First Shot
▸
Skills Tested for All Ages During Rimfire Sporter Event at National Matches
CAMP PERRY, Ohio
One of the most popular events of the Civilian Marksmanship Program's (CMP) National Rifle Matches is always the Rimfire Sporter Match, fired this year on August 2 at Camp Perry. The match is perfect for first time shooters, to prepare them for competition-style shooting, as well as experienced marksmen looking to rekindle a nostalgic connection with a .22 rifle.
During the match, competitors fire smallbore sporter rifles from 50 and 25 yards. Rifles may be manually operated or semi-automatic and supported with sights or a sling. Competitors will complete slow fire prone, rapid fire prone, slow fire sitting or kneeling, rapid fire sitting or kneeling, slow fire standing and rapid fire standing shot sequences. There is no minimum age for the match, but all competitors must be capable of safely completing a 60-shot course of fire.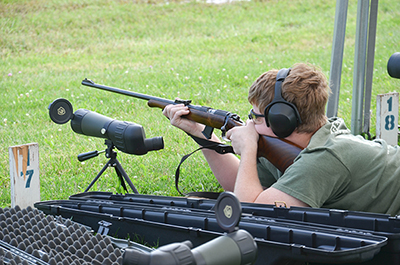 The event is simple enough that even new shooters can complete it, while also being uniquely challenging for experienced riflemen. No competitor has ever fired a perfect 600×600 score in the match's existence, offering all competitors a shot at making CMP Match history.
Three different classifications of rifles will be used during the competition: "O Class" for open-sighted rifles, "T Class" for telescope-sighted rifles and the recently-added "Tactical Rimfire" class. High Juniors, Woman and Seniors, as well as Overall winners will be named for each class.
A fun addition to the Rimfire Sporter Match is the Youth-Adult Partner Match. Here, an adult or older junior (17 years and up) may partner with a younger junior for a two-person competition against other teams. The match is perfect for parents or grandparents with youth marksmen participating in the event.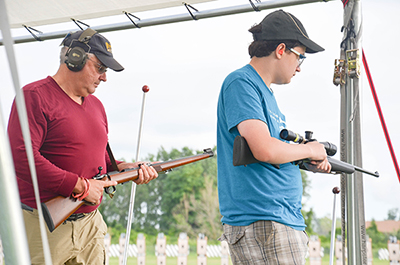 An instructional Rimfire Sporter Clinic will be held on Friday, August 1 from 4-6 p.m. to cover rules, Course of Fire, safety instructions and competition procedures. The course will include demonstrations and presentations by qualified members of the CMP. Competitors with no previous Rimfire Sporter Match experience are strongly encouraged to attend this free clinic.
More information about the Rimfire Sporter Match can be found by visiting https://thecmp.org/cmp-national-matches/national-rimfire-sporter-match/. For more information on the National Matches, visit https://thecmp.org/cmp-national-matches/.
For more information about the CMP and its programs, log onto https://thecmp.org/ for more information and program descriptions.