Registration for 2019 CMP National Matches Beginning in March
February 26, 2019
Civilian Marksmanship Program
▸
The First Shot
▸
Registration for 2019 CMP National Matches Beginning in March
By Ashley Brugnone, CMP Writer
Registration for the Civilian Marksmanship Program's (CMP) 2019 National Trophy Pistol and Rifle Matches is set to officially open March 1, 2019. The annual event, held at the Camp Perry National Guard Training Base since 1907, will be entering its second year of enhanced events, featuring original CMP matches and traditional events that bring a fresh generation of competition to the National Matches platform.
Whether competing for the first time, a seasoned athlete or simply coming to see what's happening, the National Matches has something for everyone.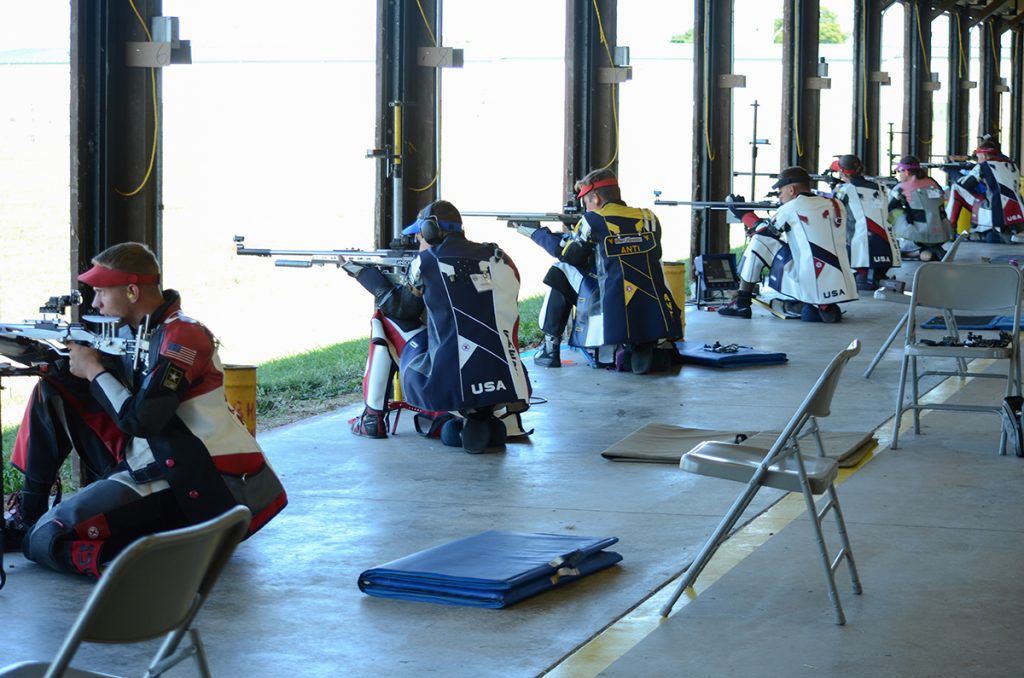 CMP's Smallbore rifle lineup will return to the National Matches in 2019 after a successful first run at last year's event. The schedule includes a 3×40 with iron sights and an any sights match, a 3×20 team match and prone events. Scoring will be administered in collaboration with Shooters Technology, using a mobile application that will transmit target images via cell phone to the Orion scoring system and allows scores to be compiled before competitors even return from hanging targets down range.
A six-day CMP National Matches Junior Camp, Smallbore & Air Rifle, will also take place and is open to junior athletes who shoot both three-position smallbore and standing or international precision air rifle. Participants must be between the ages of 12 to 20 and must currently be shooting in three-position smallbore competition matches and international air rifle.
Also returning to the CMP schedule is a series of Long Range events for teams and individuals. Long range matches will be fired at 1,000 yards and are open to match rifles, service rifles or Palma rifles.
Additionally, CMP's own Cup Matches like the 4-man team event and the 2000-Point Aggregate event, which bases winners on his/her two-day average scores, will be mixed into the schedule. The CMP will continue to offer an assortment of vintage and modern military rifle events, including the John C. Garand, President's Rifle, Hearst Doubles, Vintage Sniper, Rimfire Sporter, as well as a collection of prestigious pistol events. Adult and junior competitors, both the well-seasoned and novice individuals, are all invited to participate during this year's National events.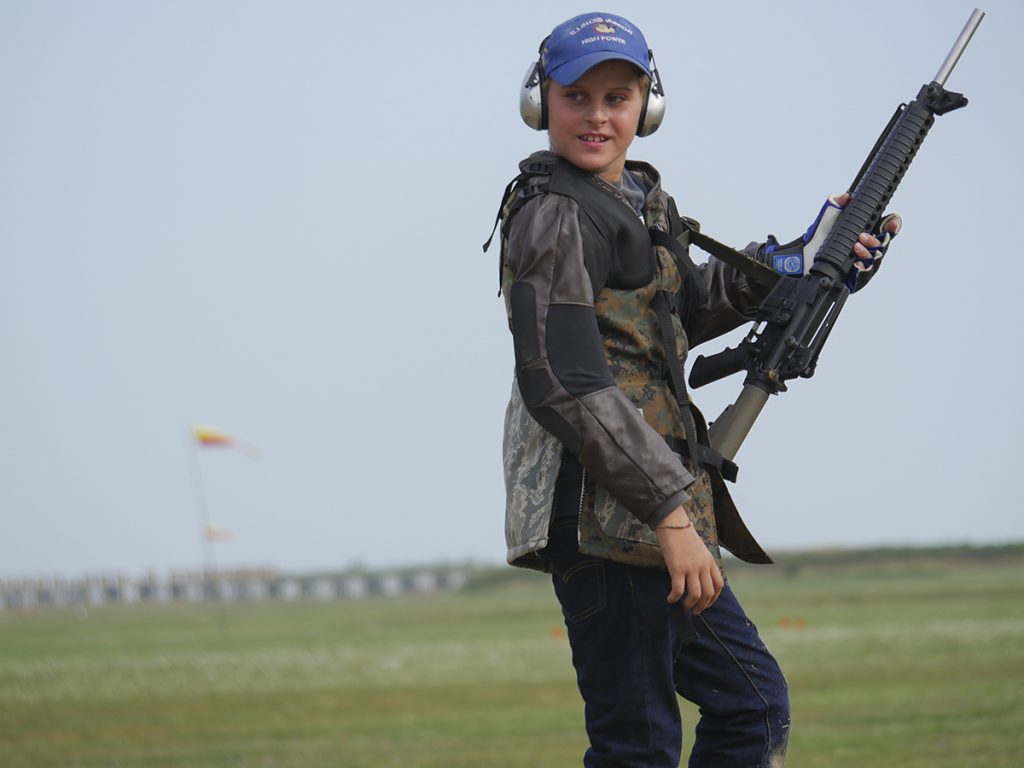 On top of competitive opportunities, a Small Arms Firing School (SAFS) will be held for rifle and pistol enthusiasts, where participants will be instructed by some of the top military shooters in the country on firearm safety and competition technique. The SAFS courses have been a staple in the National Matches at Camp Perry since 1918. New in 2019, a one day Smallbore SAFS will be held prior to the CMP's Smallbore events at Camp Perry.
Many other clinics and learning opportunities, taught by CMP staff members and qualified professionals, will be available throughout the National Matches. Whether an experienced shooter or firing a shot for the first time, those wanting to enhance their rifle or pistol abilities can register for a number of clinics conducted during the Matches.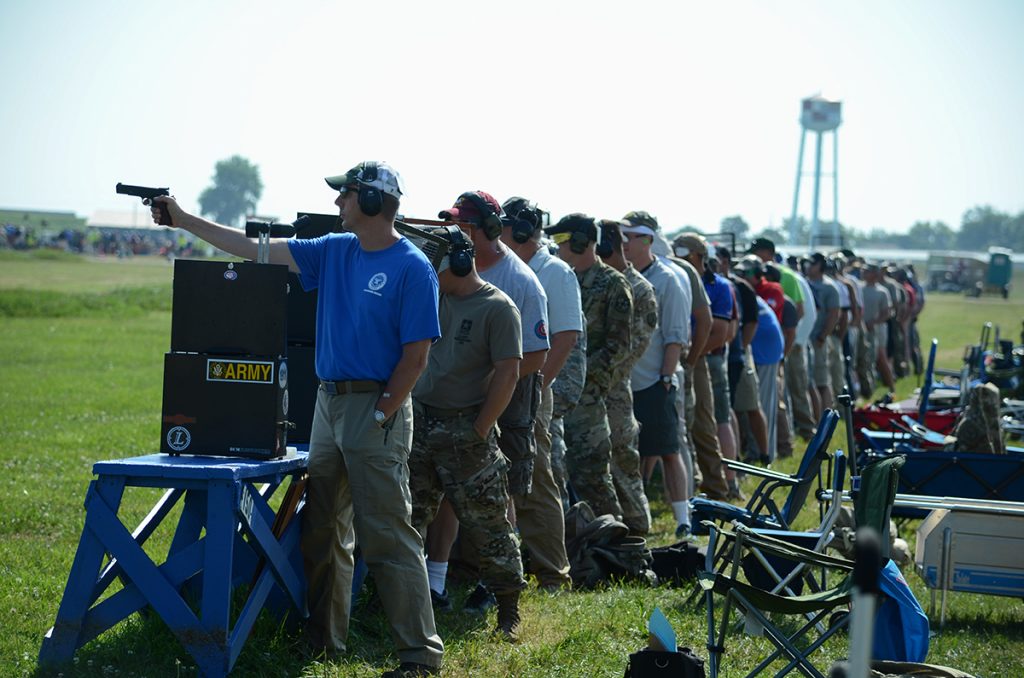 Don't forget that outside of the action on the firing line, Commercial Row offers a variety of items for both spectators and shooters – with an array of manufacturers selling used firearms, ammunition, competition gear, accessories, apparel and much more. The CMP Store allows even more buying opportunities at the Matches with our line of military surplus rifles.
All events are free and open to the public. Spectators are welcome to observe firing on the Camp Perry ranges at any time, with ample parking on-site. Guests are encouraged to participate in the many exciting activities and visual attractions offered during the Match season.
The Gary Anderson CMP Competition Center is also open throughout the National Matches and offers a full line up of Air Gun events and Open Practice. The Competition Center is air conditioned, providing a cool environment to practice your marksmanship skills. Rental air guns and pellets are available for visitors to use during their visit for a small fee. Our certified Range staff members are happy to help assist new competitors on and off of the firing line.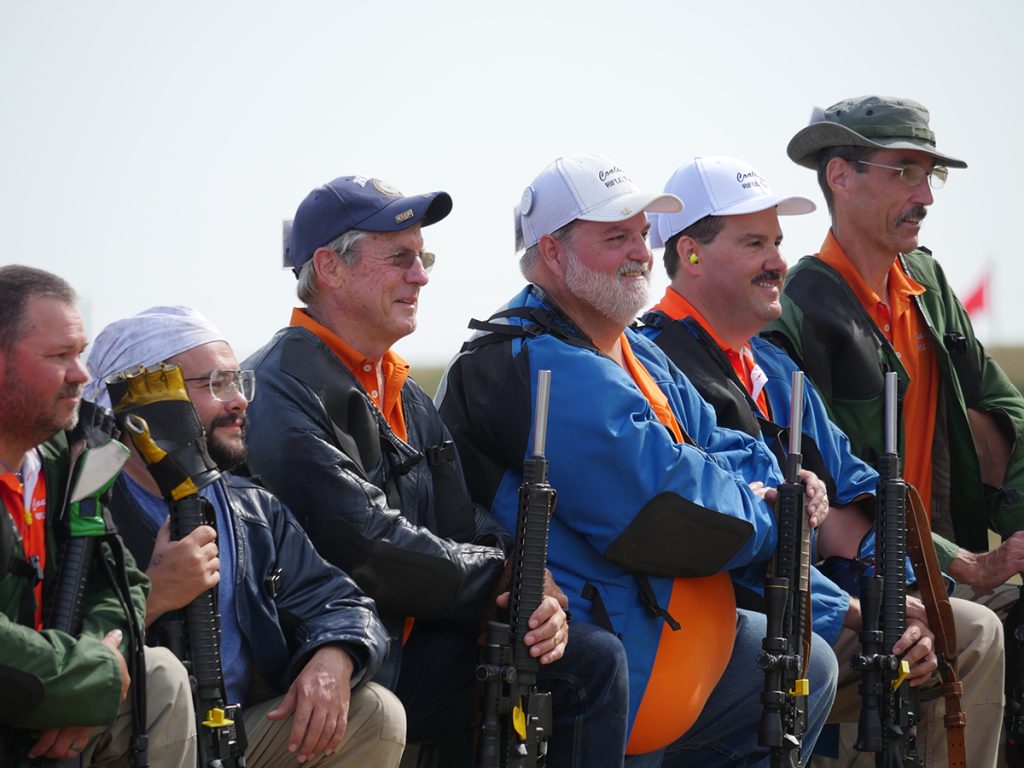 Come be a part of a century-old tradition! For registration and more information on the National Trophy Pistol and Rifle Matches, including a complete schedule of events, log on to https://thecmp.org/competitions/cmp-national-matches/. We hope to see you there!
Camp Perry is located six miles west of Port Clinton. For those looking for lodging, housing is available on base on a first-come, first-serve basis, and a campground is also located onsite. Other area accommodations are only a short drive away and only minutes to beautiful Lake Erie.