Register Now for The 2016 Net Competitor Kick-Off League
October 25, 2016
Civilian Marksmanship Program
▸
The First Shot
▸
Register Now for The 2016 Net Competitor Kick-Off League
Submitted by Alissa Haggstrom, President, CEO & Co-founder
SANDPOINT, Idaho –  The 2016 Net Competitor Kick-Off League is a five-week shooting competition held online Oct. 31 – Dec. 4 at http://kickoff.postalleague.com.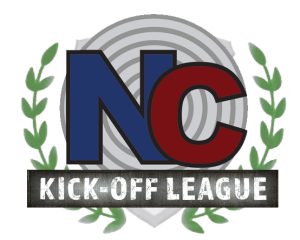 Like a modern "Postal League," competitors shoot in any of nine disciplines at their local range, then submit their scores through the league's website each week. Junior and Senior shooters of all skill levels are welcome to participate. The goal of the Kick-Off League is to introduce the concept of an online shooting competition and demonstrate how easy it is for anyone to run or compete.
Entry is $5 dollars per person per discipline, with 1st, 2nd and 3rd place awards in each, sponsored product prizes, weekly themes and giveaways. Registration is open until Nov. 6, when the first targets are due. Scores can be entered as soon as Oct. 31.
For the first time on Net Competitor, archery and shotgun will be featured along the familiar lineup of pistol and rifle disciplines in November's Kick-Off League. There is even a special discipline for new shooters who may have never been in a competition before for a discounted price of $3.
Net Competitor is an online shooting sports service that makes it easy to host and compete in shooting matches online and automates range administration tasks for a modest fee. Joining is free and match entry costs vary. Every January Net Competitor hosts three 10 week leagues: The IER&PA Postal Tournament (http://ierpa.postalleague.com), The National Rifle League (http://national.rifleleague.com) and the ISRPA Postal League (http://isrpa.postalleague.com).
For more information about Net Competitor, hosting or sponsoring a competition, or to be informed of upcoming shooting events visit http://www.netcompetitor.com or write us at [email protected].