Pyrotechnics, Amputee Skydiver Featured at CMP's 2019 National Matches First Shot Ceremony
June 21, 2019
Civilian Marksmanship Program
▸
The First Shot
▸
Pyrotechnics, Amputee Skydiver Featured at CMP's 2019 National Matches First Shot Ceremony
By Ashley Brugnone, CMP Writer/Editor
CAMP PERRY, Ohio – The Civilian Marksmanship Program (CMP) is excited to announce the lineup for the 2019 First Shot Ceremony, set to take place Monday, July 8, at the Camp Perry National Guard Training Facility, near Port Clinton, Ohio. The ceremony will begin at 10:00 a.m. on the base's Rodriguez Range and is free and open to the public. All ages are welcome to join us for the parade of historical vehicles and pyrotechnics that pay homage to American and military history while also spectacularly initiating the 2019 National Matches season.
The First Shot Ceremony serves as a greeting event for guests, participants, volunteers and staff conducting the 2019 National Matches at Camp Perry, which feature the finest pistol and rifle shooters in America.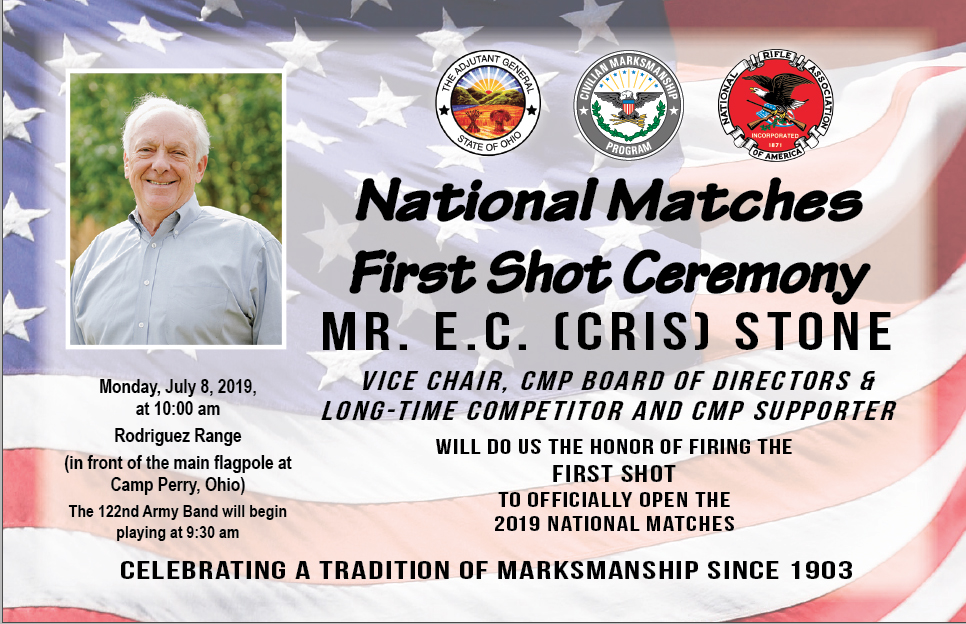 Firing the ceremonial First Shot down Rodriguez Range will be CMP Vice Chairman E.C. "Cris" Stone. Mr. Stone can often be found at CMP Travel Games and the National Matches as both a spectator and a competitor, allowing a personal connection for event guests.
Along with serving on the Board of USA Shooting over his career, Mr. Stone also earned the titles of director, chief credit officer and consultant for multibillion-dollar financial institutions. While a West Point Cadet, he shot in the All-Army Matches at Camp Perry. He was commissioned in the Infantry and completed Army Airborne, Ranger and Jungle Schools. Mr. Stone served in Vietnam and Iran, with awards for service and valor in combat. He has written for Infantry Magazine about small arms safety training, has an MBA from the University of Virginia and served for many years as a member of the Board of Directors of The Association of Graduates of West Point.
The CMP is proud to have Mr. Stone as the honorary "first marksman" for this year's National Matches season.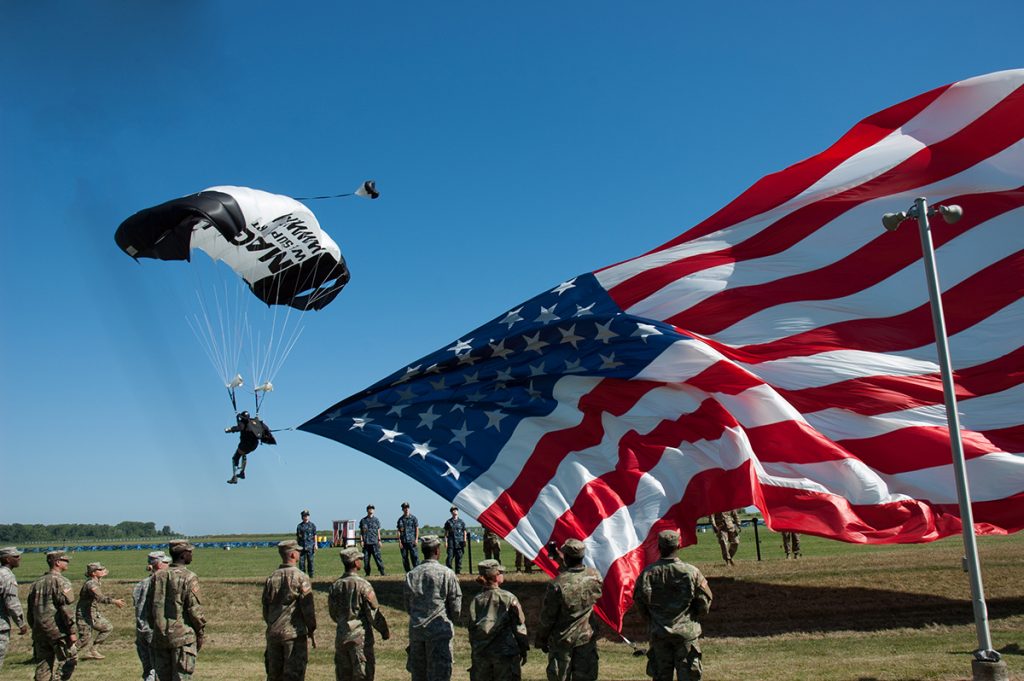 The National Trophy Pistol and Rifle Matches have assembled talented marksmen and women at the Camp Perry National Guard Training Facility since 1907. The first CMP National Matches of the 2019 season will fire on July 13, beginning with the pistol competitions, and will conclude on August 9, following CMP's fresh lineup of Long Range matches. Several other pistol, rifle and air gun competitions and clinics are scheduled throughout the National Matches to accommodate the thousands of visitors expected to participate in the annual event.
At this year's First Shot celebration, the CMP is honored to welcome back former U.S. Army Golden Knights skydiver, SFC (R) Dana Bowman. SFC Bowman lost both of his legs in 1994 after a collision incident during the annual Golden Knights training in Yuma, Ariz., that also took the life of one of his teammates. A story of triumph and inspiration, SFC Bowman became the first double amputee to re-enlist in the United States Army later that year. He will spectacularly make his entrance from the sky, with a 60-foot American flag in tow.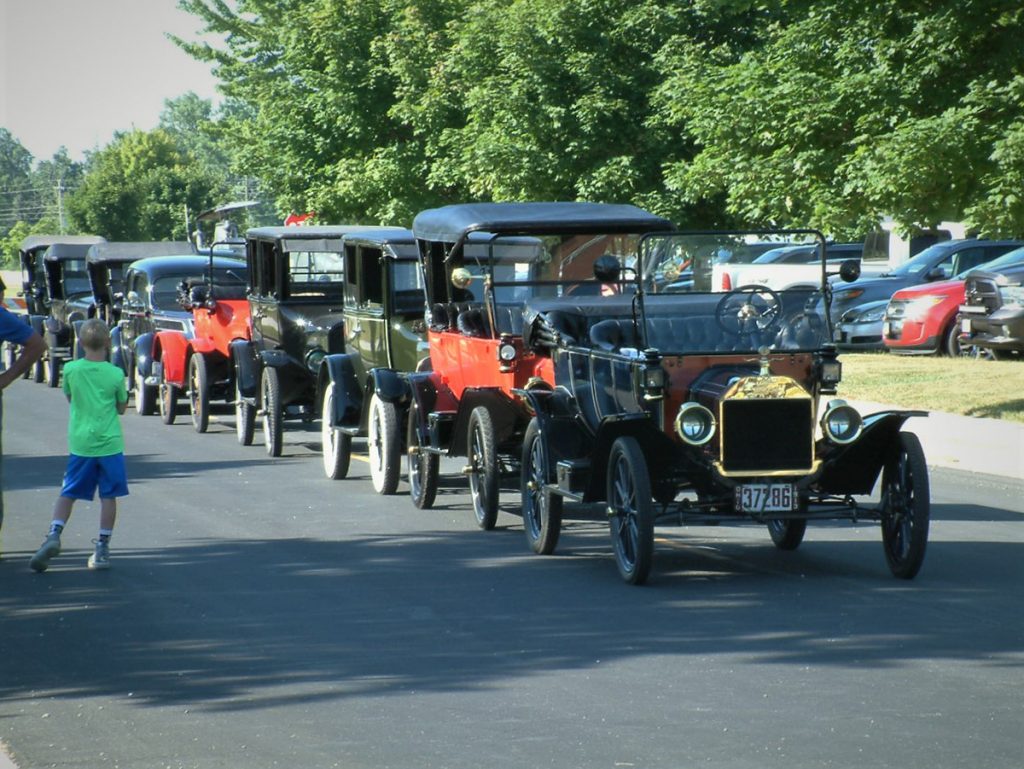 The First Shot Ceremony will also include free rides in Model T Ford automobiles from Timeless T's vehicle club and a static display of military vehicles from the Firelands Military Vehicles Association, both from Sandusky, Ohio.
No dress code is required for the First Shot event, but all ceremonial activities will take place outdoors, so please dress appropriately for weather. Spectator seating will be set up alongside Rodriguez Range, with additional bleachers placed diagonally on Lawrence Road in front of the Plaza, where the ceremony will take place. Roads will be blocked to keep traffic away in the area immediately surrounding the Shooters' Plaza, with ample parking available around Camp Perry.
When all of the ceremony festivities are over, guests are invited to step foot onto Petrarca Range, right next to Rodriguez Range, which features CMP Electronic Targets. The targets can accommodate both pistol and rifle shooting, using some of the latest technology, to instantly display scores on LED monitors beside each marksman.
Also, guests are welcome to take a short walk over to the CMP's indoor air rifle range at the Gary Anderson CMP Competition Center, beside Petrarca Range, to gaze upon authentic Olympic and other memorabilia from the notable career of American marksman, Gary Anderson. The facility also includes an 80-point electronic air gun range that will be open to the public periodically throughout the National Matches.
The CMP has many memorable events to see! We hope you will join us for another thrilling season of National Match competition! For more information about the National Matches, visit https://thecmp.org/competitions/cmp-national-matches/.