Plan Now for CMP's Adjusted 2019 Travel Games Annual Schedule
February 22, 2019
Civilian Marksmanship Program
▸
The First Shot
▸
Plan Now for CMP's Adjusted 2019 Travel Games Annual Schedule
By Ashley Brugnone, CMP Writer
Registration is now open for the Civilian Marksmanship Program's (CMP) 2019 Travel Games – featuring a variety of rifle and pistol events held around the country throughout the year.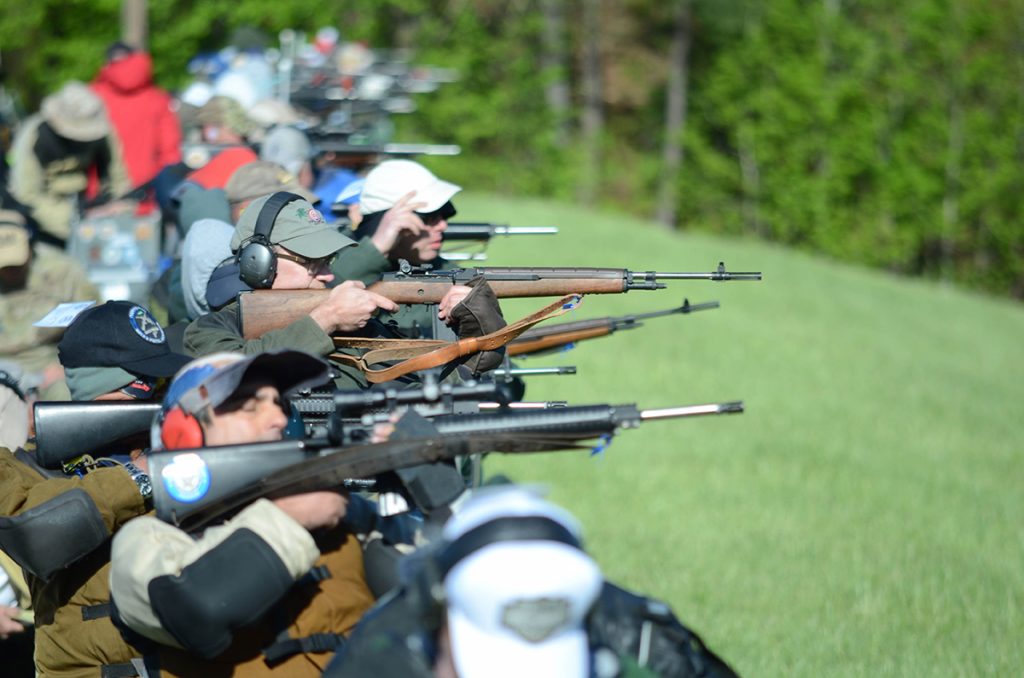 Regulars to Travel Games events should be aware of the new 2019 schedule, which includes major changes to the annual lineup. The Western CMP Travel Games, usually held in Phoenix in October, has been removed from the schedule for 2019 and will resume in March 2020. The Oklahoma CMP Games will move from its typical April timeframe to the open October slot.
Additionally, the Talladega 600 Match has been moved up from its December dates to November. Daily schedule changes have also been made to the Oklahoma and New England Games events, including two extra relays of GSMM rifle matches on Cup Match days.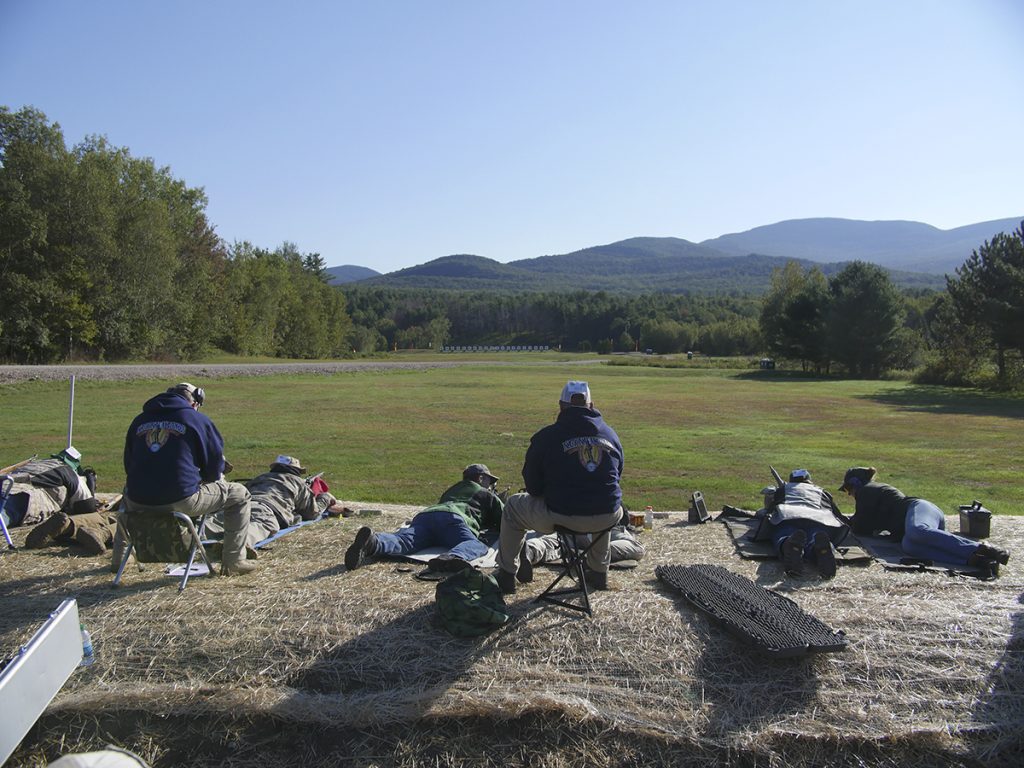 Dates for the 2019 Travel Games include:
26 April-5 May– Eastern CMP Cup & Games Matches, Camp Butner, NC
6-9 June– Talladega D-Day Matches, Talladega, AL
16-22 September– New England CMP Cup & Games Matches, Jericho, VT
7-13 October– Oklahoma CMP Cup & Games Matches
19-24 November– Talladega 600, Talladega, AL
**WESTERN CMP GAMES WILL RETURN MARCH 13-22, 2020 in Phoenix
Events fired at the Travel Games include a mix of modern and vintage military rifle competitions like the John C. Garand, Springfield, Rimfire Sporter, Carbine and Vintage Sniper Matches. The Travel Games also feature a growing field of pistol opportunities, to provide guests with even more competitive avenues, as well as a Small Arms Firing School for new and experienced marksmen. Other informative clinics are conducted throughout the Games Matches by qualified CMP staff members.
CMP's Cup Matches, formerly known as the Creedmoor Cup Matches, will now be a fixture at Travel Games events. Cup Matches include a 4-Man Team Match, an EIC Rifle Match and three days of 80-Shot events.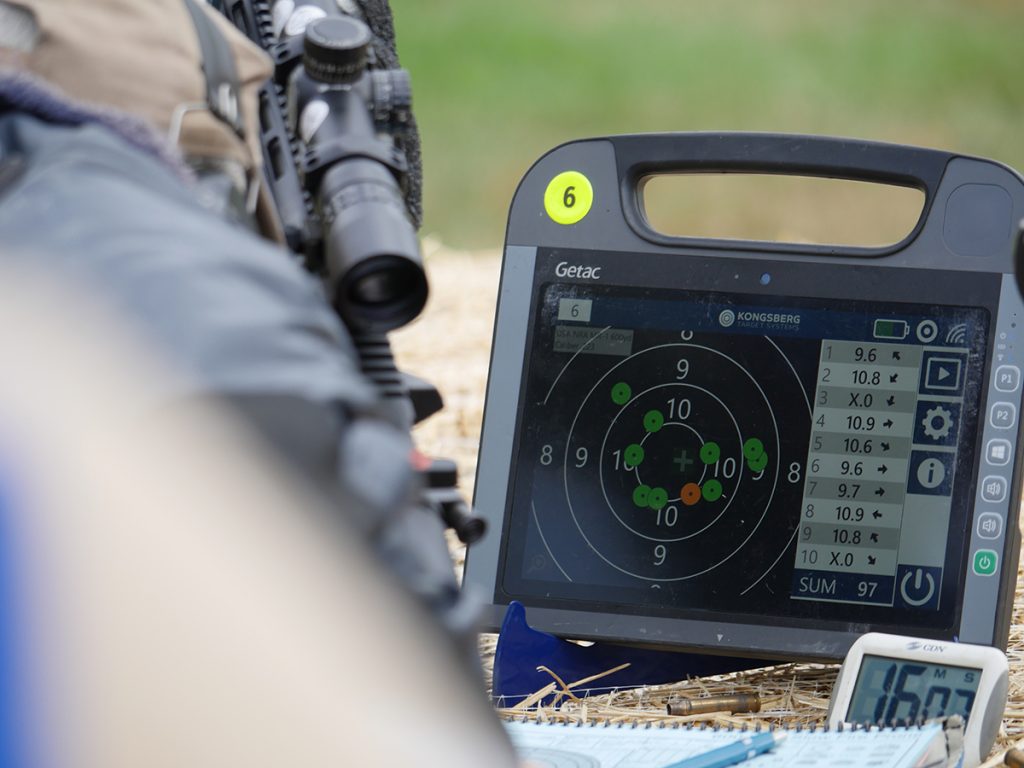 Changes to the 2019 Travel Games:
Oklahoma CMP Cup & CMP Games Matches – The Oklahoma Games were moved from April to October in place of the Western CMP Games & CMP Cup Matches, which will return March 13-22, 2020.
Eastern CMP Cup & CMP Games Matches– The Eastern CMP Games & CMP Cup will be reverting back to a schedule used in the past, with CMP Games matches fired first, followed by Cup Matches to conclude the event.
NOTE:The Oklahoma and New England schedules are similar to last year but will now begin on a Monday and end on a Sunday.
As in previous years, rifle competitions will be fired on CMP Targets, a user-friendly electronic target system that instantaneously produces shot placement and eliminates the need for pit duty – allowing quicker matches and less physical strain, absolutely suited for new or experienced competitors of virtually all ages and sizes.
For more information on each Travel Games event and a link to registration, visit https://thecmp.org/competitions/cmp-travel-games/.
If you are sharing equipment or wish to fire with another competitor(s), you will need to type in the competitors name in the special squadding request box upon registration on CMP's Competition Tracker page. If there are any other special requests, they will need to be indicated upon registration or you may email competitions@thecmp.org. The EIC Rifle Match will be random squad.
Upon registration, competitors will choose match date, relay, relay time and rifle for the Garand/Springfield/Vintage/Modern Military Rifle Matches only. There will be different relays and relay time choices available for competitors to fire Garand (GAR), Springfield (SF), Vintage Military (VM) or Modern Military (MM) rifles. Competitors may only choose a maximum of FOUR relays per day to allow the opportunity to fire the GSM 3-Gun and 4-Gun Aggregates.
About the CMP Travel Games:
The Travel Games are regional competitions held throughout the year, featuring CMP's own rifle and pistol outdoor events. A common part of the CMP schedule for the last decade, the Games are centered around recreation-oriented competition and educational activities that are designed to accommodate experienced marksmen as well as those hoping to learn more.
Competitor scores in the 80 Shot or EIC Rifle matches will count towards CMP's Classification System. Competitor classifications are based on a competitor's average scores fired in his or her most recent competitions. The CMP maintains a national database of competitors and scores that are used to establish competitor classifications. Competitors can view his/her current CMP Classification by logging into CMP Competition Tacker and clicking in his/her personal "Competitions" and "EIC Results" files.
A Club Pay Back Program will also be honored in 2019, where $5.00 per competitor will be awarded to any CMP Affiliated Club that has 5 or more of their members attending and participating in the marksmanship competitions held at the event. The club members will need to present his or her club ID card at any of our Travel Games.