Henderson, Zimmerman Claim President's Pistol Matches at 2014 National Trophy Matches
July 26, 2014
Civilian Marksmanship Program
▸
The First Shot
▸
Henderson, Zimmerman Claim President's Pistol Matches at 2014 National Trophy Matches
By Ashley Burgnone, CMP Writer
CAMP PERRY, OH
SFC James Henderson, 47, of Midland, GA, was the overall winner of the match, firing a 387-28x. Henderson currently holds the record score for the event with a 393-17x, set in 2009. With his win, Henderson will receive his name engraved on the President's Pistol Trophy – on permanent display at Camp Perry.
The President's Pistol Match was first fired in 1981 and since has become one of the most prestigious events offered during the National Trophy Pistol Matches. The match is so named because winners traditionally received letters of congratulations from the President of the United States, including recent Presidents such as Clinton and Bush. This year, over 480 competitors fired in the match on July 13.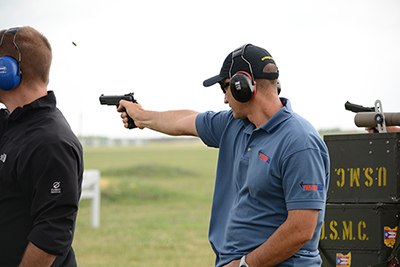 GySgt. Jason Hedrick, 38, of Williamsburg, VA, squeaked into second place – winning by only one "x." His score of 381-13x bested the 381-12x fired by SSgt. Jonathan Shue, 32, of Stafford, VA. Shue earned third place with his score and was also named the High Shooter with a M1911.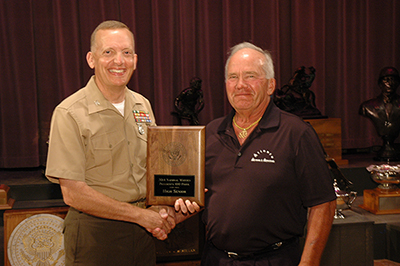 High Woman of the event was Karen Newby, 34, of Fort Benning, GA. Newby fired a 345-6x – six points above the next highest woman of the pack. Steve Reiter, 72, of Tucson, AZ, claimed the High Senior award with his score of 370-9x and nearly made the list of the Top 10 shooters of the match – coming in 11th place overall.
Both Newby and Reiter made the President's Hundred ranking – reserved for the 100 highest marksmen in the competition. Newby was one of only two women to make the list, along with SSG Sally Talbott, 37, of Fayetteville, NC, who fired a 339-5x. Competitors who reach the President's Hundred receive commemorative medallions and certificates. The cut-off score for the President's 100 was 339-5x.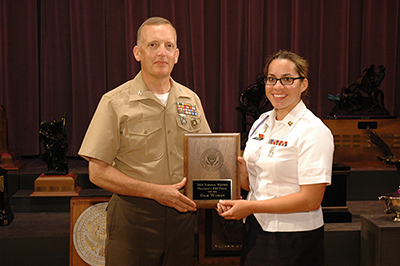 The Junior President's Pistol Match follows the same Course of Fire as the adult match but is fired with a .22 caliber smallbore pistol. This year, 22 junior shooters competed in the match.
Glenn Zimmerman, 17, of Waterville, OH, led the junior group with a score of 368-11x – topping the field by 10 points. He was also the top junior marksman in the Overall Junior Pistol Ranking, with his combined scores from the Junior President's, National Trophy and National Trophy Team Matches – tallying an aggregate score of 909-24x.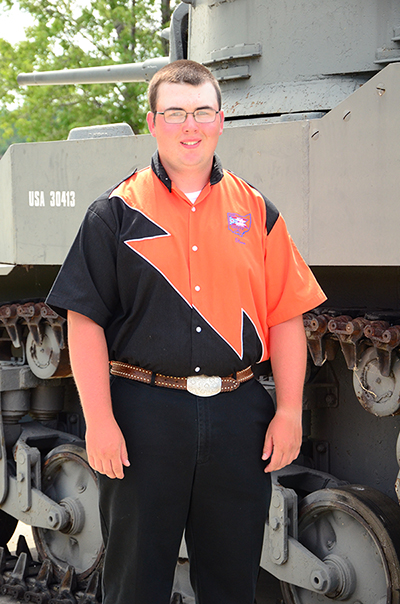 Lisa Emmert, 18, of Houghton, MI, earned the second place position with her score of 358-5x, while Alexander Chichkov, 20, of Tampa, FL, landed in third with a score of 357-6x.
For a complete list of results of the President's Pistol Match and the Junior President's Pistol Match, visit http://ct.thecmp.org/app/v1/index.php?do=match&task=edit&match=11023.
Photos of the events can be found at http://cmp1.zenfolio.com/.