Petrotto Takes Home Armful of Awards from 2018 New England Travel Games
November 16, 2018
Civilian Marksmanship Program
▸
The First Shot
▸
Petrotto Takes Home Armful of Awards from 2018 New England Travel Games
By Ashley Brugnone, CMP Writer
JERICHO, Vt. – Hopefully PO1 Charlie Petrotto has a lot of free wall space. He's going to need it.
At the Civilian Marksmanship Program's (CMP) New England Travel Games, held at the Camp Ethan Allen Training Base in Vermont in September, the 34-year-old took home a plaque as the overall winner of every single event during the pistol portion of competition – seven in total.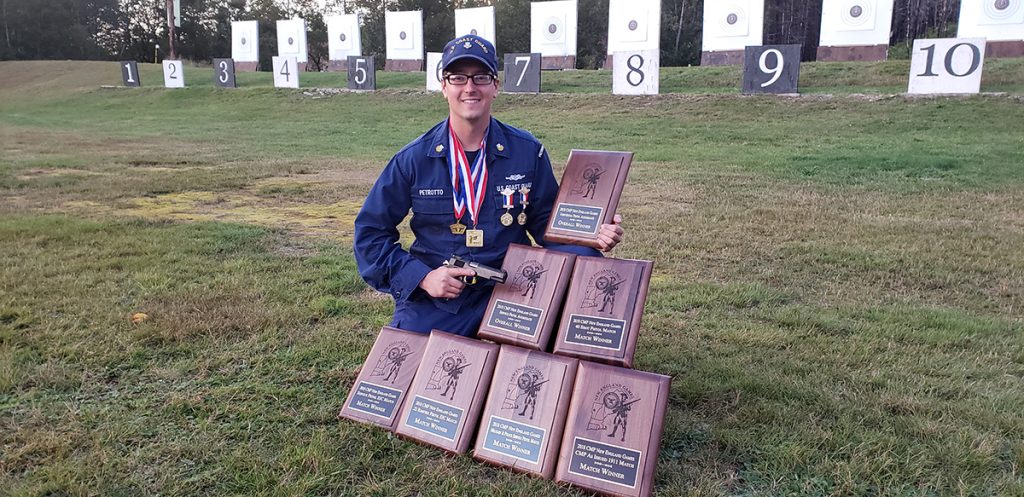 Competitors during the pistol events saw the skies open up to periodic rain showers, but, according to Petrotto, the biggest challenge wasn't the precipitation so much as the darkness brought on from the clouds overhead.
Talking of how he overcame the setback during his performance, he explained, "Obviously you need to be hard on your front sights and smooth on the trigger, and it was hard to do the first part, so it was hard to get on your sights and stay on your sights – the target was so bright, and your sights were so dark. It was easy to just jump to the target."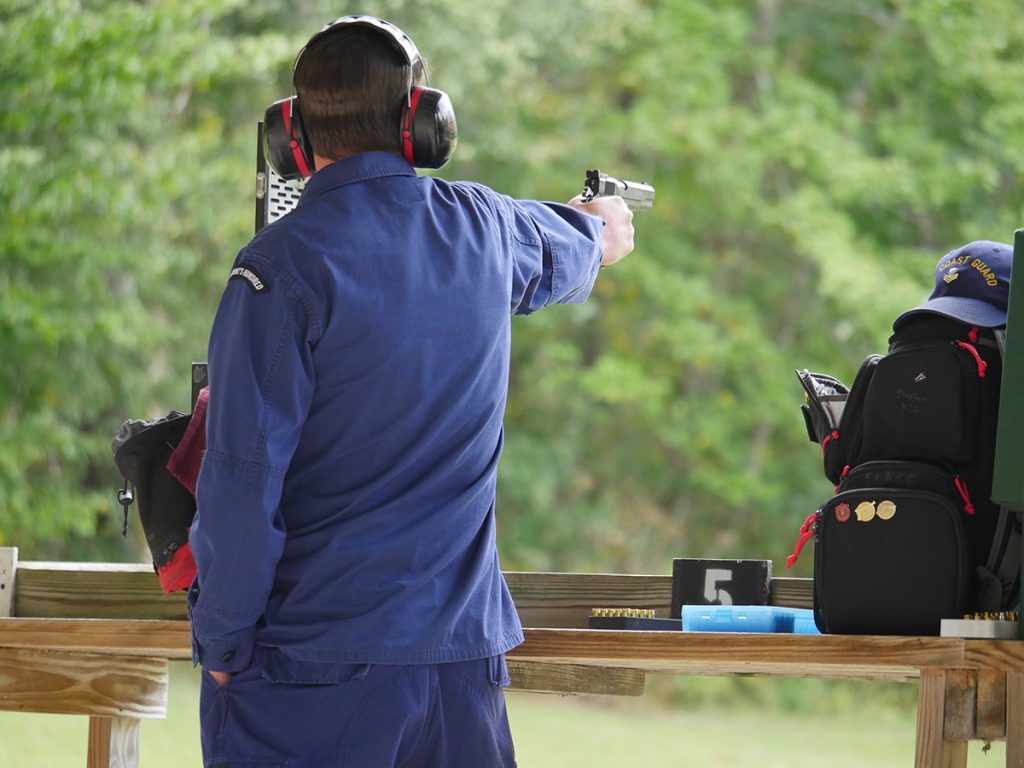 He admitted, "I shot a couple of 7's that way, not paying attention to my sights."
Though adequately tested, he captured each win during the weekend – led by the sophisticated skills he has garnered throughout his encouraging career.
Every piece of Petrotto is passionate about marksmanship. He's a petty officer first class, gunners mate in the Coast Guard currently stationed at the Coast Guard Academy, where he studies marksmanship and works with cadets and Officer Candidate School (OCS) candidates.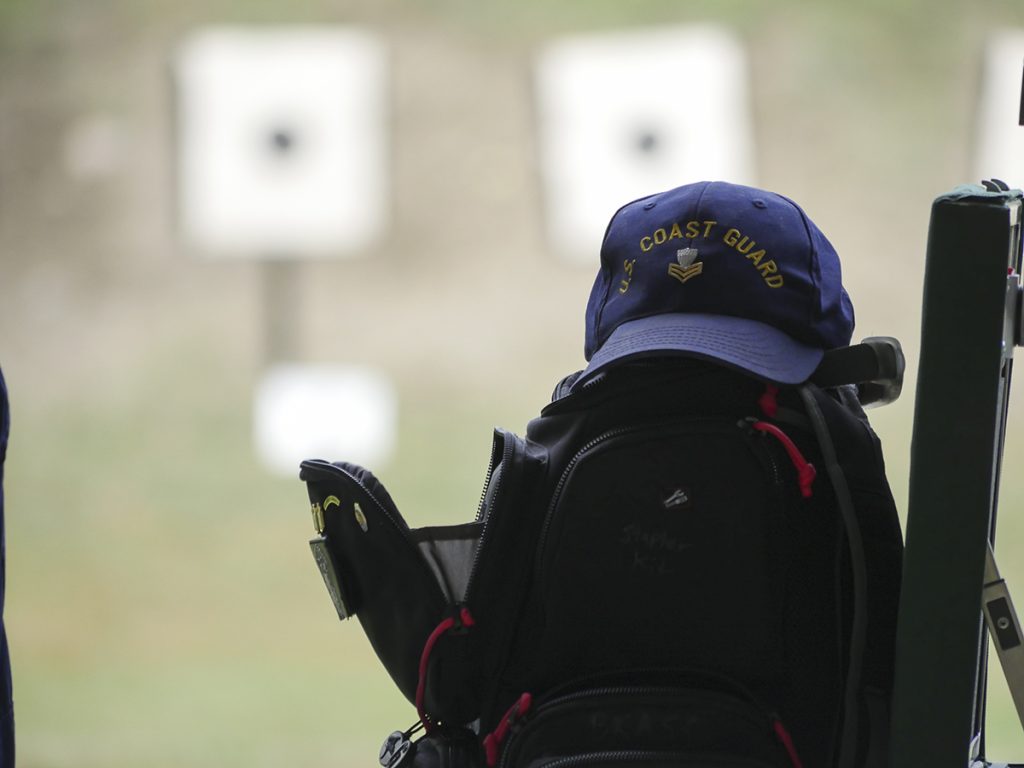 "With that, we really get to do a lot of shooting," he said with a grin.
Petrotto came to the Academy already having a President's Hundred and Pistol and Rifle Distinguished badges on his list of accomplishments – all remarkable achievements. Now with his fourth consecutive year of reaching the President's Hundred in pistol at the Camp Perry National Matches, he continues to train at the Academy, remaining grateful for the environment it provides for him.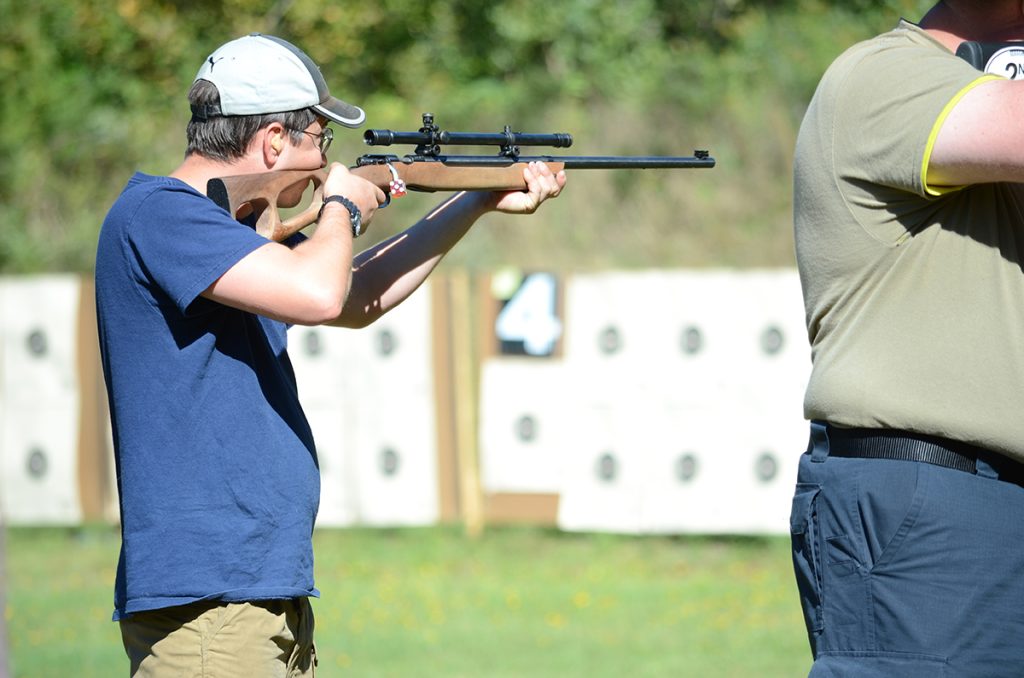 "It's, really, a fortunate opportunity," he said. "I get to come in early to work, we have a range where I shoot air pistol, I shoot free pistol, .45, .22 – all the things – before we have a cup of coffee and get to work."
"I'm trying to capitalize on the opportunity while I'm there," he said.
His love for marksmanship competition began when he was in A-school in the Coast Guard. He was looking through an ordinance manual and came across a picture of the Distinguished Badges and became fascinated at the concept. He photocopied the pages, put them in his locker and told himself, "I have to get that."
As he honed his talents, he eventually connected with a double-Distinguished marksman who took Petrotto under his wing – lending him an abundance of pistols and rifle gear and an insatiable amount of knowledge.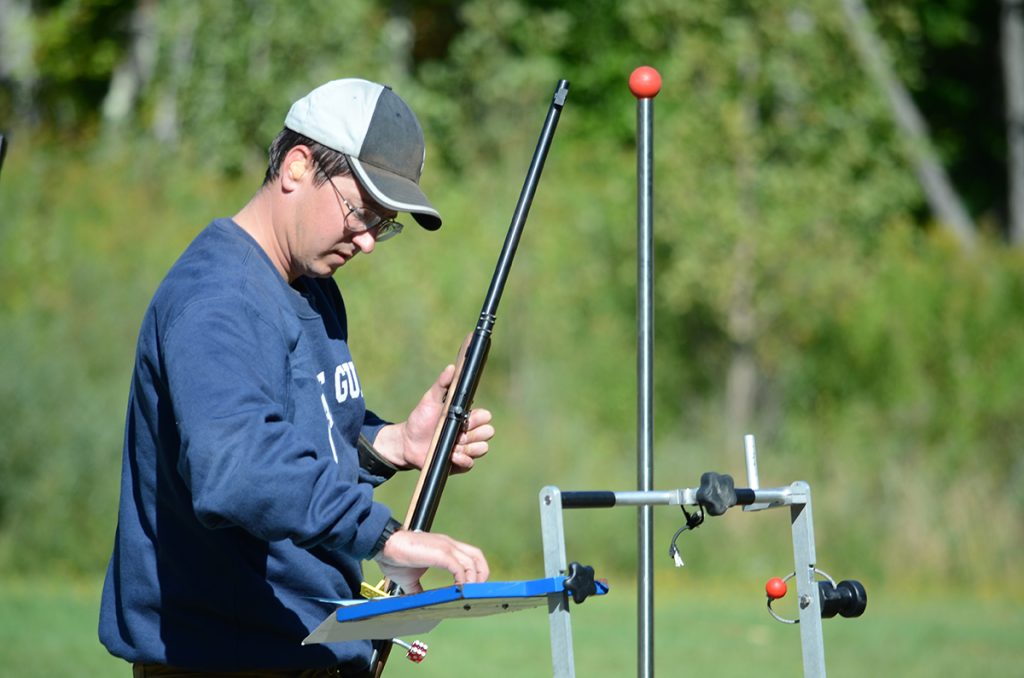 "Of course, I did terrible my first time out," he said as he laughed. "Ever since then, I've been totally hooked."
That was seven years ago, and though he now has those badges tangibly within his grasp, more than just pieces of paper, his fervor is still alive.
"I thought that once I became Distinguished I would go and do some other things, but I can't. I just love it. I love the people here, I love the CMP and I love the competition aspect of it," he said. "I have made every sacrifice, monetarily and timewise, to continue dry-firing at home and working hard to make it to the level I've gotten to."
In the future, he'd like to move to international shooting, with the hopes of becoming the first triple-Distinguished Coast Guard member.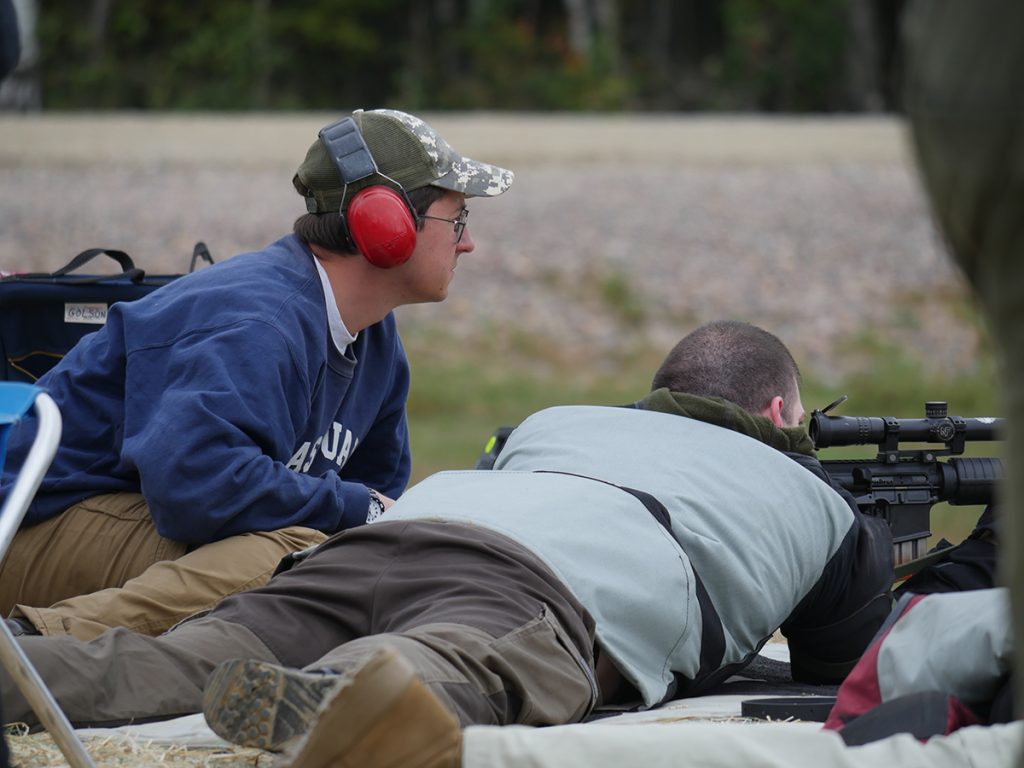 "That's kind of one of those lofty goals, but something to keep my sights on," he said.
Petrotto also plans to keep working on standard pistol, vying to reach the World Championships in four years, along with striving to someday become the National Pistol Champion at Camp Perry.
Outside of his own training, Petrotto said he's going to continue guiding others and getting them interested in the sport of competitive shooting through CMP events.
"Everyone (at CMP matches) is extremely friendly, talkative, respectful of all the other shooters," he said. "(At New England Games) the Marine Corps was there, they were awesome, and it was just a great environment. A lot of fun, and the matches were run flawlessly. You couldn't ask for a better set of matches."