Payne, James Set New Records at 2015 National Rimfire Sporter Match
August 7, 2015
Civilian Marksmanship Program
▸
The First Shot
▸
Payne, James Set New Records at 2015 National Rimfire Sporter Match
By Ashley Brugnone, CMP Writer
CAMP PERRY, Ohio – On August 1, the National Rimfire Sporter Match was held on a hot, sunny day to a group of over 300 competitors. With last year's event cancelled due to weather, competitors were eager this year to get on the firing line and take part in one of the Civilian Marksmanship Program's most popular events.
Competitors in the match fire smallbore sporter rifles in three different classes: T-Class (telescoped rifles), O-Class (open sights) and Tactical. A winner, high junior, high woman and high senior is awarded from each class, based on scores.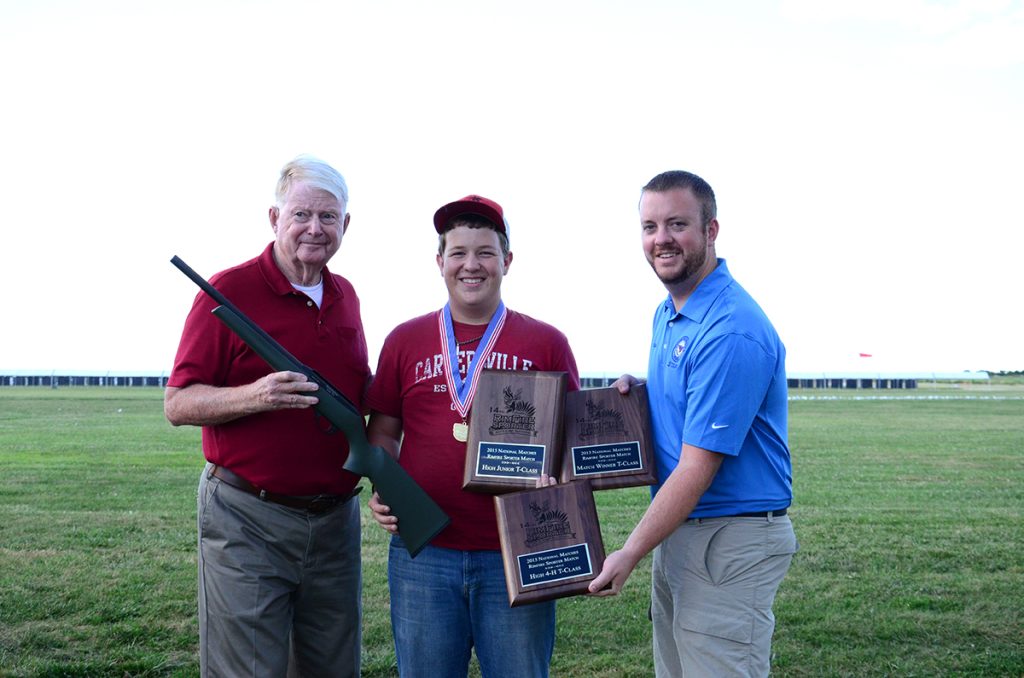 Samuel Payne, 16, of Kingston, GA, was the match winner of the T-Class with an exceptional score of 599-46x. He was also the high junior and the high 4-H junior.
Back at the Eastern CMP Games in May, Payne became the first competitor to ever fire a clean score of 600 in the Rimfire Sporter Match. At the National Matches, Payne arrived with the hopes of duplicating his Eastern Games performance with another historical win.
"I wanted to shoot a 600 because I didn't want to do so good there (Eastern Games), then come out here and do worse at the bigger competition," he said.
The one point he dropped in the match was during his standing rapid fire – his third shot. From his scope, he thought the shot may have been close to the 10 ring, so he continued on as if he was still on track with his perfect performance.
"I didn't know until after I finished shooting [that I didn't make the 10 ring], which is probably good because it would've messed me up a little more," he said with a smile.
Although he didn't reach his goal of repeat perfection, Payne still made history by setting a new National Record – beating the previous score of 598-35x previously set by Jacob Guay in 2012.
"It's awesome," he said. "It's almost as good as a perfect score because it's the thing to beat. It feels pretty good."
Next year, Payne plans to come back to set a new record – a perfect score at Nationals.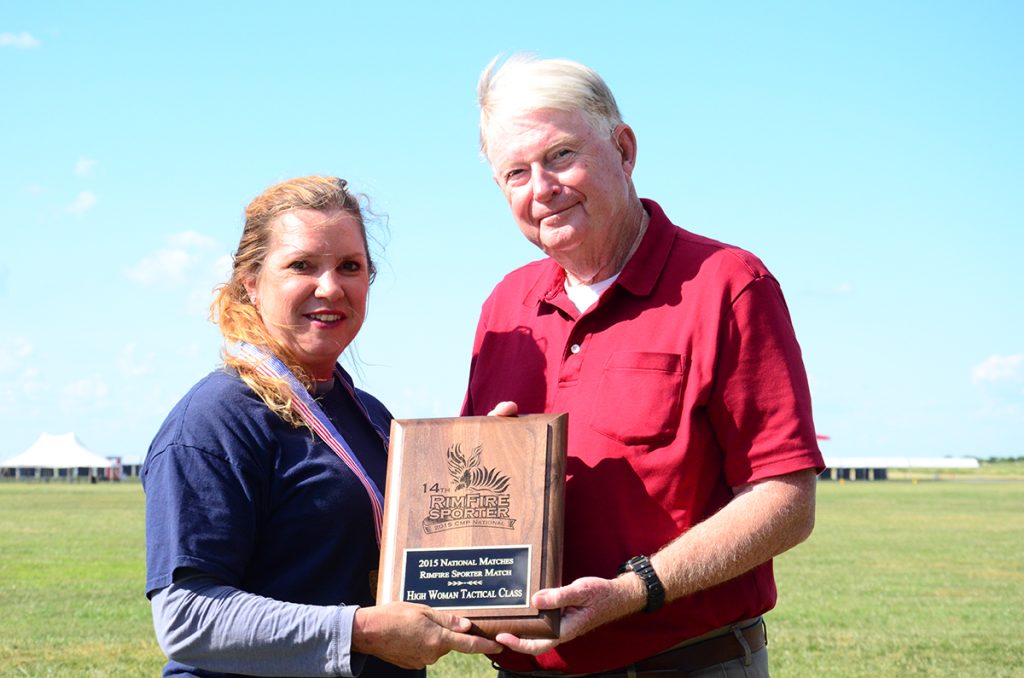 Scott Schindehette, 70, of Saginaw, MI, was the high senior of the T-Class with a score of 588-28x, while Amy Trombley, 50, of Canton, MI, earned a score of 585-31x to become the high woman.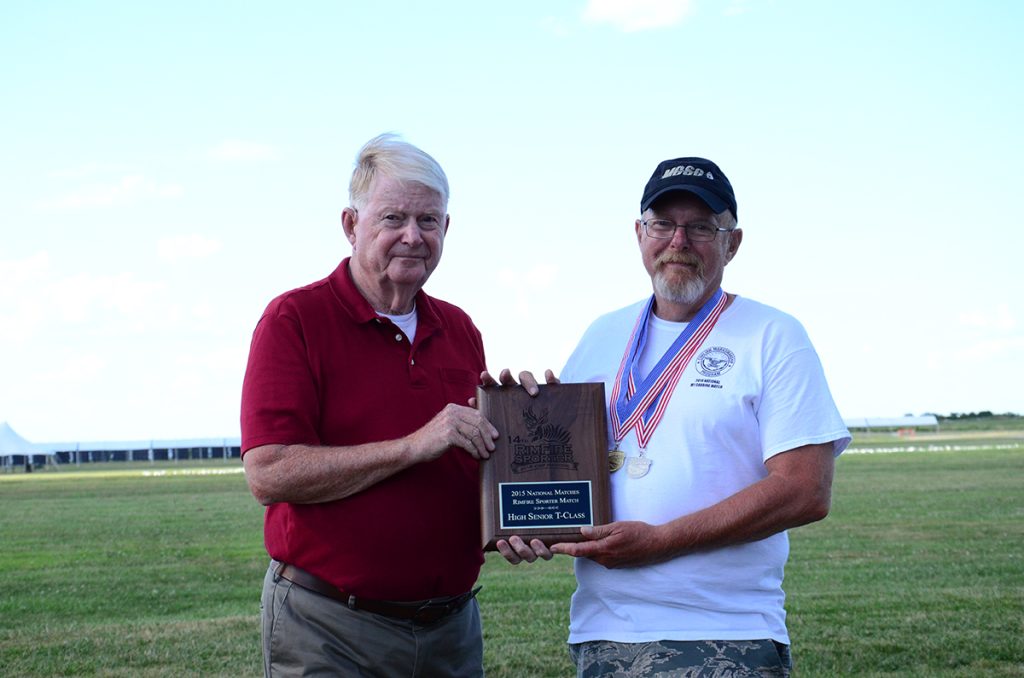 In the Tactical Class, Theodore James, 36, of Woodville, OH, fired an outstanding score of 595-37x to claim the match winner title. His performance also set a new National Record, beating the previous score of 593-30x set by Ron Villanueva in 2012.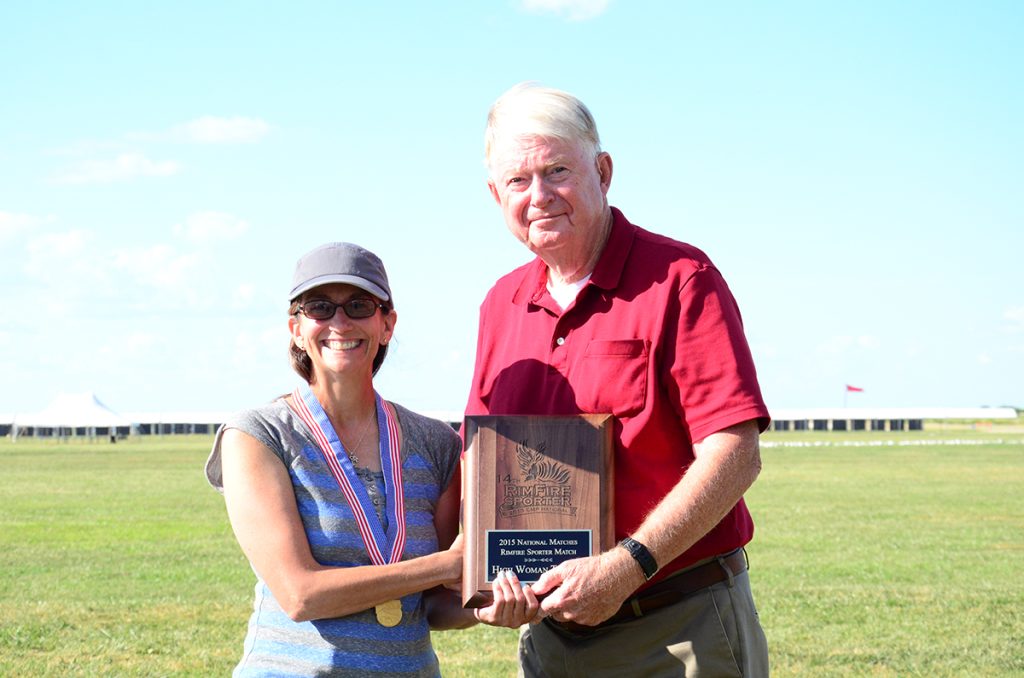 High junior of the Tactical Class was Brianna Toikkanen, 17, of Conneaut, OH, with a score of 563-24x. Roger Burdick, 59, also of Conneaut, OH, was the high senior of the match with a score of 592-35x. Burdick was the third place finisher overall. Rene Baldwin, 50, of Ellwood City, PA, earned the high woman honor with a score of 568-10x.
Winning the O-Class was Don Moore, 65, of Chattanooga, TN, who fired a score of 585-30x. Moore was also the high senior of the class. Amanda LaBeff, 33, of Saginaw, MI, was the high woman, with a score of 560-13x.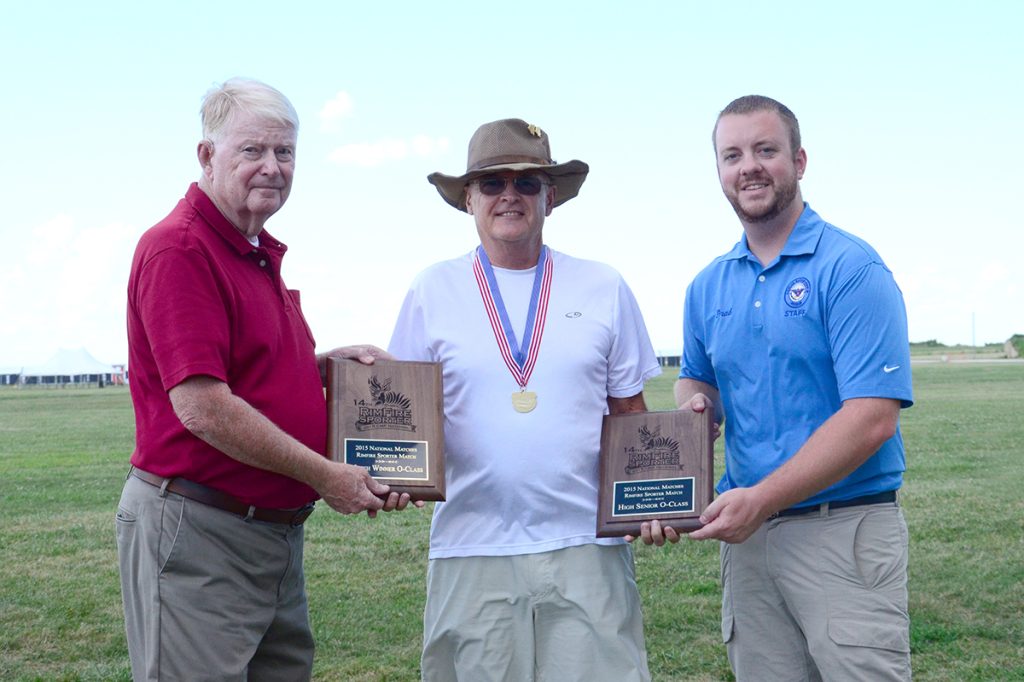 Samuel Payne was the high junior with a score of 583-23x. Payne also was the second place finisher in the O-Class and the high 4-H junior.
Special thanks to Savage Arms and Remington for donating rifles to two lucky winners of the Rimfire Match.
For a complete list of Rimfire Sporter results, visit http://ct.thecmp.org/app/v1/index.php?do=match&task=edit&match=12167.
Photos of the event can be found at http://cmp1.zenfolio.com.