Past CMP Scholarship Recipients, Where Are They Now?: Nathan Moy
May 17, 2016
Civilian Marksmanship Program
▸
The First Shot
▸
Past CMP Scholarship Recipients, Where Are They Now?: Nathan Moy
By Ashley Brugnone
Written with great contribution from Nathan Moy
Each year, the Civilian Marksmanship Program (CMP) rewards outstanding junior competitors on their dedication to marksmanship, as well as their drive to succeed individually and within their communities, with $1,000 CMP Scholarships. For more than a decade, the CMP has awarded over $1 million to worthy graduating scholar athletes as support towards their future endeavors. But what happens to the juniors from there? Continuing their enthusiasm for success, many have gone on to build extraordinary life stories as they carry on through their journeys.
Nathan Moy was a recipient of the CMP Scholarship for the 2012-2013 school year. With the help of the money he accepted, he has worked hard to acquire himself a top-tier education and an exceptional career – all of which he is persistently working on expanding, even today. He has also taken it upon himself to teach junior shooters the same lessons he learned, based on his experiences in high school and college, along with those he absorbed through CMP programs.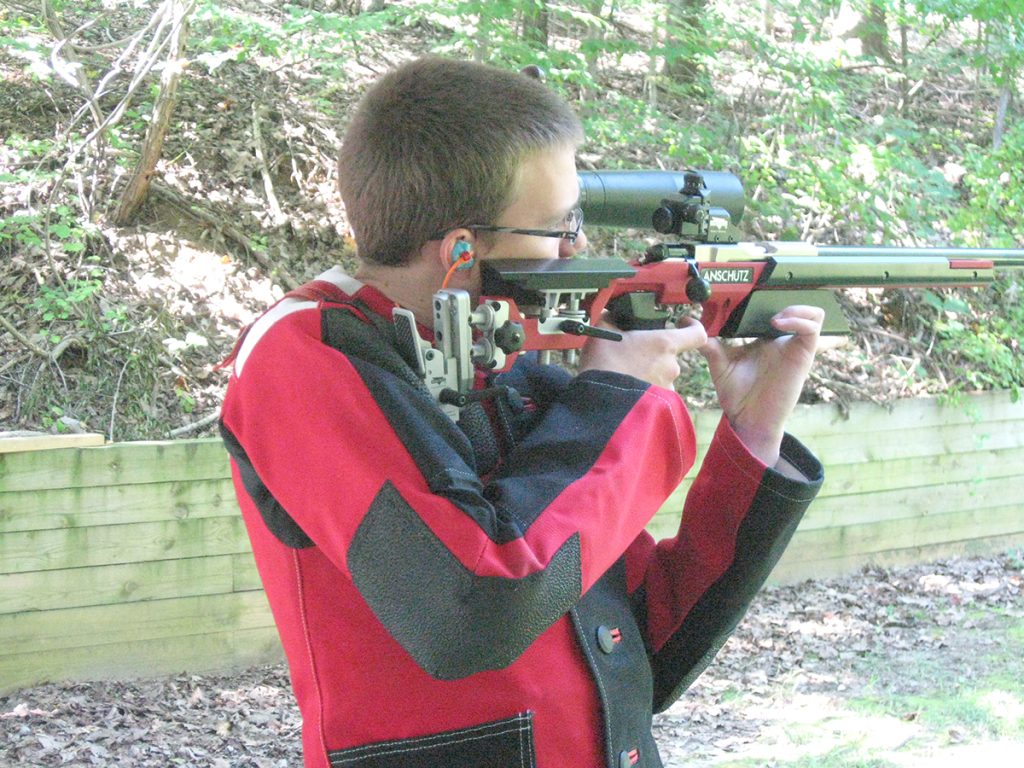 "I remember going to CMP camps or trainings and finding that the insight provided from other, more experienced shooters proved to be invaluable," he said. "It is a rewarding experience seeing those that come after you succeed in the same thing you once did – seeing the thrill of making a new personal record, or when they find a solution to a known issue, or seeing them progress is such a wonderful feeling."
"I aim to keep the sport and teams alive in my area while getting young people excited about shooting," he added.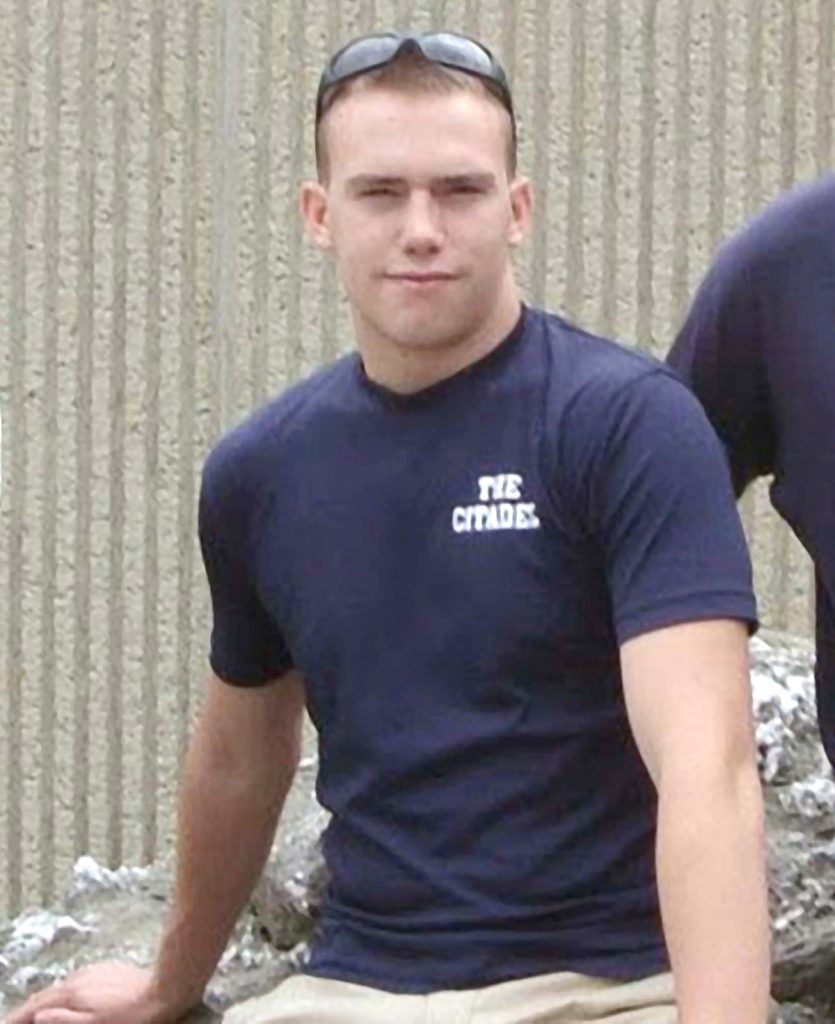 Nathan Moy, now 22, began his shooting career halfway through his first semester of high school, when he finally made the Annapolis NJROTC team in Maryland in 2007. While not selected at first, he became a member early on in the season and began learning the ropes of marksmanship quickly – honing his fundamentals on the sporter air rifle.
During that time, he also began shooting with the local gun club, Anne Arundel Fish and Game, which introduced him to smallbore. The smallbore team also allowed him more time on the range and closer instruction from Andrea Miller, Maryland CMP State Director, who coached both teams.
"I feel like I was pretty lucky because of the wonderful opportunities for shooting in my area," Nathan said. "I soon found myself immersed in the sport, looking forward to the days where I got to go on the line and practice."
One of the most notable memories in his early shooting career was his first match. The irony of the match was that no one was planning on Nathan shooting that day – he had only come to watch and learn how it all worked. While observing, his teammate happened to have an extra rifle, and the match director also had an open lane. After some quick negotiating, his coach came up and told him he was on the next relay. And just like that, he was competing in his first event.
"Going from the practice environment to a match can feel daunting," he said. "I remember feeling nervous and overwhelmed. My coach had simulated match conditions at practice, but that's home to us, and I knew that in a match an error would cost myself and my team."
"Was I prepared? No, not exactly. Did I think I was ready? Not at all. However, my coach thought differently, and I am glad she did."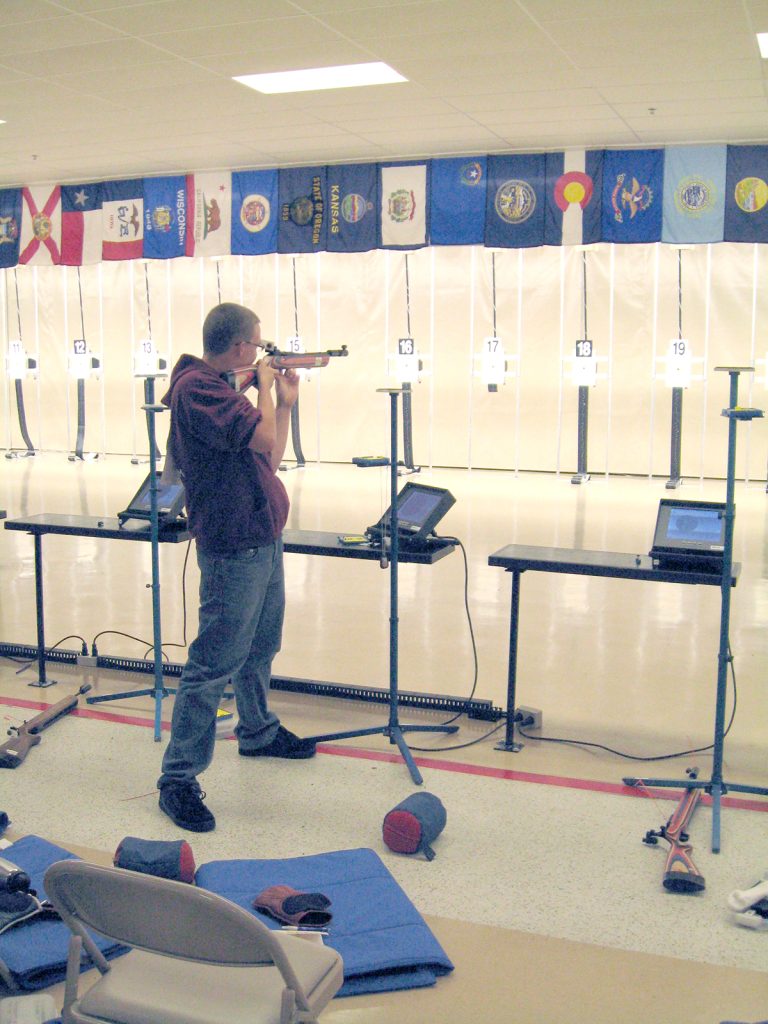 When he finished, his initial thought was that his score was pretty low, but he later realized shooting a high score wasn't really the point of his participation that day. Now, when he thinks back on that memory, he understands the experience he gained from that match had set the pace for his future in shooting.
"My feet were wet," he said. "All I could do was get better."
Nathan continued to compete on the NJROTC team and the local smallbore team, each helping him understand the other and causing his rise through the ranks and his progress through the courses of fire. He later joined the Queen Anne's County 4-H group, coached by Lou McKenzie, to participate in even more competitions and to begin a move to precision air rifle shooting.
"I wanted to be more attractive to colleges when the time came," he explained. "It gave me new perspectives on shooting and how to deal with some of the aspects I was working on to better myself as a shooter."
Again accelerating through his teams during the next few years, he became the team captain and one of the top marksmen in each discipline. Looking to the future with the skills he had gained, he began eyeing college rifle teams to join. Eventually, he applied and was accepted to The Citadel, the military college of South Carolina, and was recruited by their NCAA Division I Men's Rifle team.
"It was a dream come true for me," he said. "I got to continue the rigors of a military lifestyle while being able to continue competing in something I truly love doing."
"The CMP Scholarship was able to help my family and I send me to this school so I could further my education while competing as a marksman for my institution."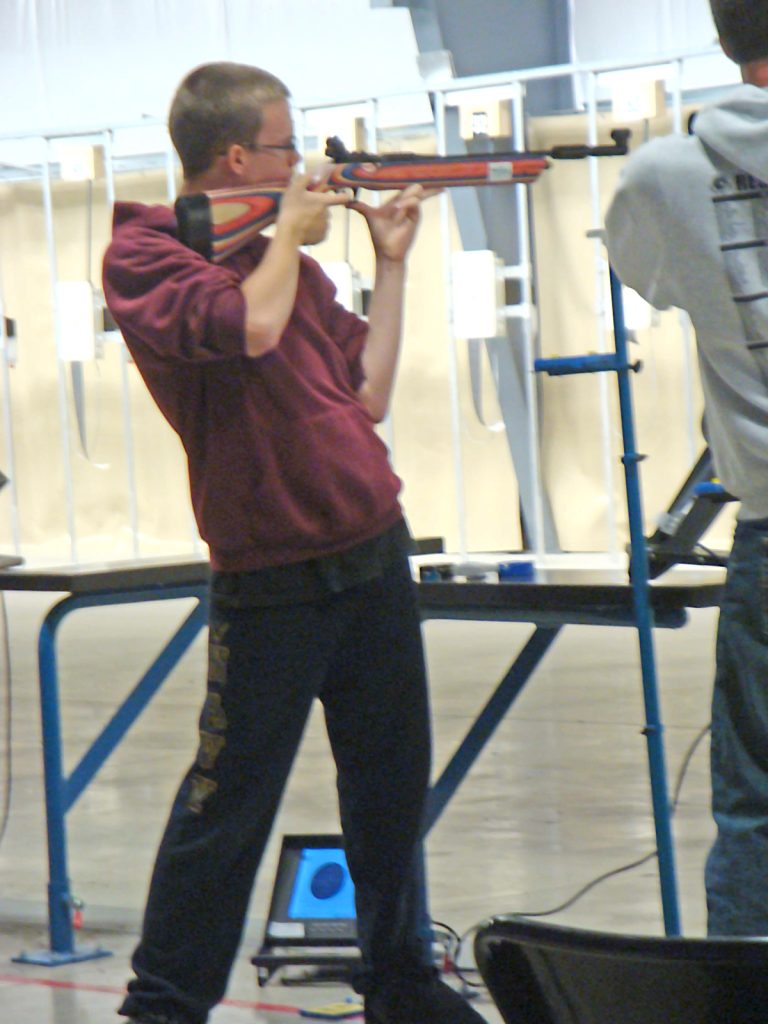 As a freshman, or as they lovingly call them "Knobs," he was one of the more experienced shooters on the team – with more of a focus on smallbore than his teammates who favored air rifle.
"I made it my personal mission to change their minds," he joked.
He quickly became comfortable in practice sessions and was chosen to be on the team sent to all the competitions in his conference, even winning second place in his conference for smallbore his sophomore year and traveling all the way from South Carolina to Fairbanks, Alaska, where we competed against the University of Alaska Fairbanks rifle team.
"The CMP Scholarship helped enable me to pursue my goals of not only continuing my education, but also in the ability to continue to compete," he said.
Since graduating from The Citadel with a bachelor's in business, Nathan has returned home to Annapolis, Md. Shortly after coming home, he became employed in Washington, D.C., as a defense contractor, working with Alion Science and Technology as a financial analyst – directly supporting the Navy.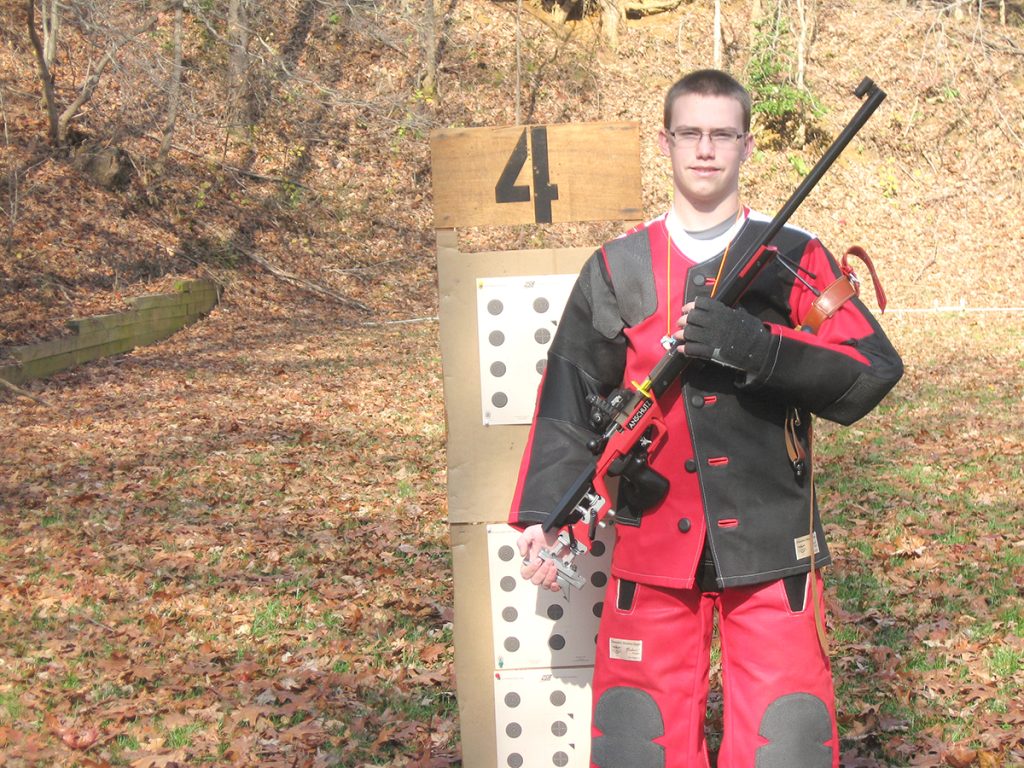 "I find my job to be very rewarding, and, to me, it has a very real sense of purpose as I support our brave warfighters and the defense of our country," he said. "Those men and women give so much for us, I can only hope my work supports them in their mission and hopefully makes their lives a little easier while at sea or abroad."
Choosing to yet again develop his education, he is currently pursuing graduate studies to earn his master's in business and is debating on going back to get a more focused master's in government finance and accounting.
Sadly, with his workload, Nathan doesn't actively compete anymore – but he deemed it necessary to give back to the teams and people who helped give him his start in marksmanship by sharing his talents with the next generation of shooters.
"Our community can seem pretty small, so I thought I could make a real impact in my local area," he said. "When I am not away or studying, I try to find time to go back to the local teams and help one of my first coaches teach the current group of junior shooters."
Looking ahead, Nathan intends to finish his master's degree and use it to advance in his career. He is eager to learn while taking up more responsibilities where he can make a difference and do some good, wherever that may be.
"With a mere 22 years on this Earth, I get a lot of funny looks when I tell people what I do," he said. "I hope to share my experience with those who want to learn and maybe one day pick up my rifle again and send a few more 10s down range. However, for now I will take getting down on the line with the current junior shooters and helping them reach their goals."
He added, "It is time I gave back, to thank those who helped me on my way and to help those who are the future of this sport."
**If you are a past CMP Scholarship recipient and would be willing to tell us your "Where Are They Now" story, please send an email to CMP writer Ashley Brugnone at abrugnone@thecmp.org. Also, please contact Ashley if you have a suggestion of a past Scholarship recipient whose story should be told!