Palermo Sets Two New Records at 2014 Gary Anderson Invitational
December 22, 2014
Civilian Marksmanship Program
▸
The First Shot
▸
Palermo Sets Two New Records at 2014 Gary Anderson Invitational
By Ashley Brugnone, CMP Writer
CAMP PERRY, OH; ANNISTON, AL – The 2014 Gary Anderson Invitational (GAI) was held December 5-6 at the Gary Anderson CMP Competition Center in Camp Perry, OH, and the South CMP Marksmanship Center in Anniston, AL, to a group of 461 competitors from around the country. Both schools and junior clubs are welcome to participate in the highly anticipated competition.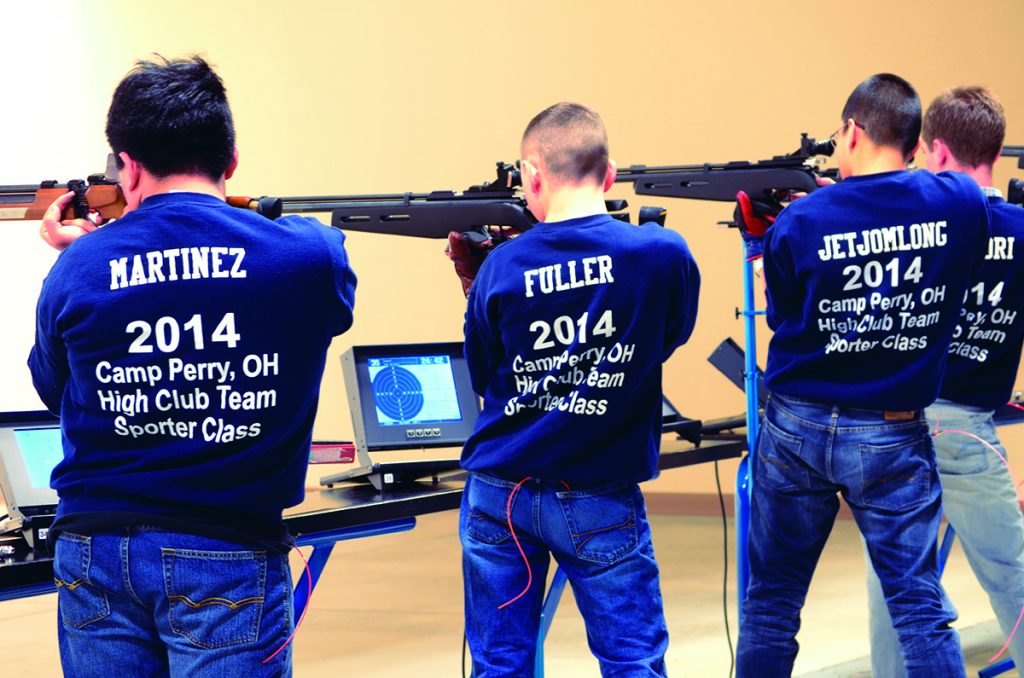 The event is a three-position air rifle tournament that follows the 3×20 course of fire. Each shooter fires 20 record shots from prone, standing and kneeling positions, with the Top 8 shooters advancing to the final. Winners are determined overall, from scores comprised from the CMP North and CMP South competitors.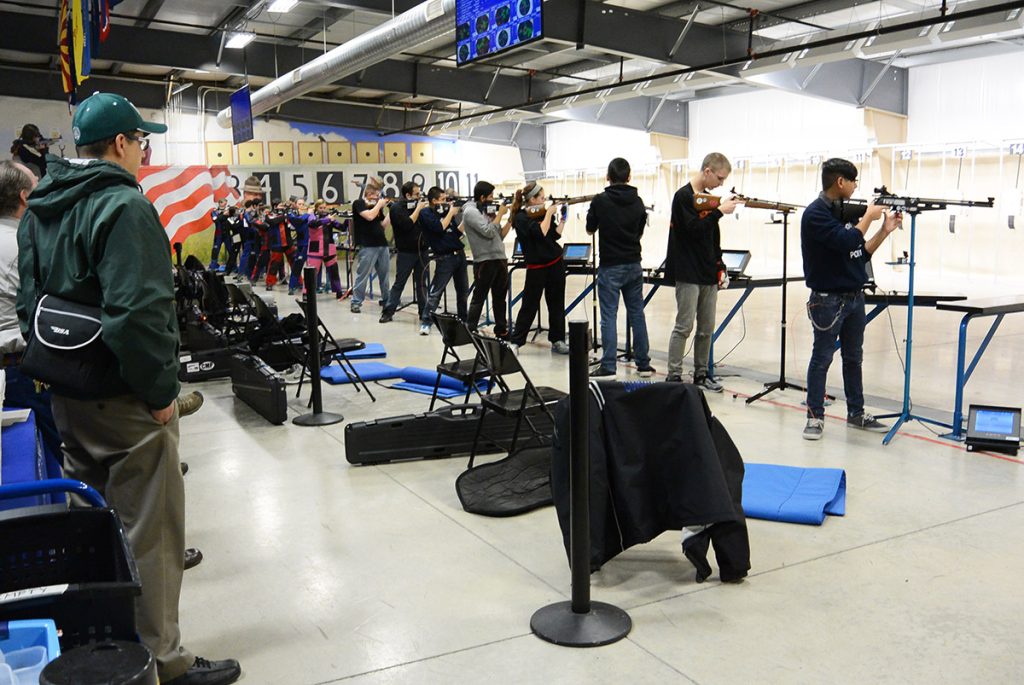 The Top 25 competitors in the sporter and precision classes at each competition center (50 total) received individual gold, silver and bronze medallions. The Top 3 shooters overall are also recognized.
Winning the overall sporter competition by more than 10 points was Gabriel Palermo, 17, of Freeport, IL, with an astounding score of 662-27x. Palermo set two new Navy JROTC records during the match, for a 3×20 score and 3×20 plus final.
"It's awesome. It's something that's been done before, and it's been done again. It just shows you that every year, people keep getting better and better. They just keep improving," he said. "It's just a result of long-term dedication – coming to practice every day and having a great coach."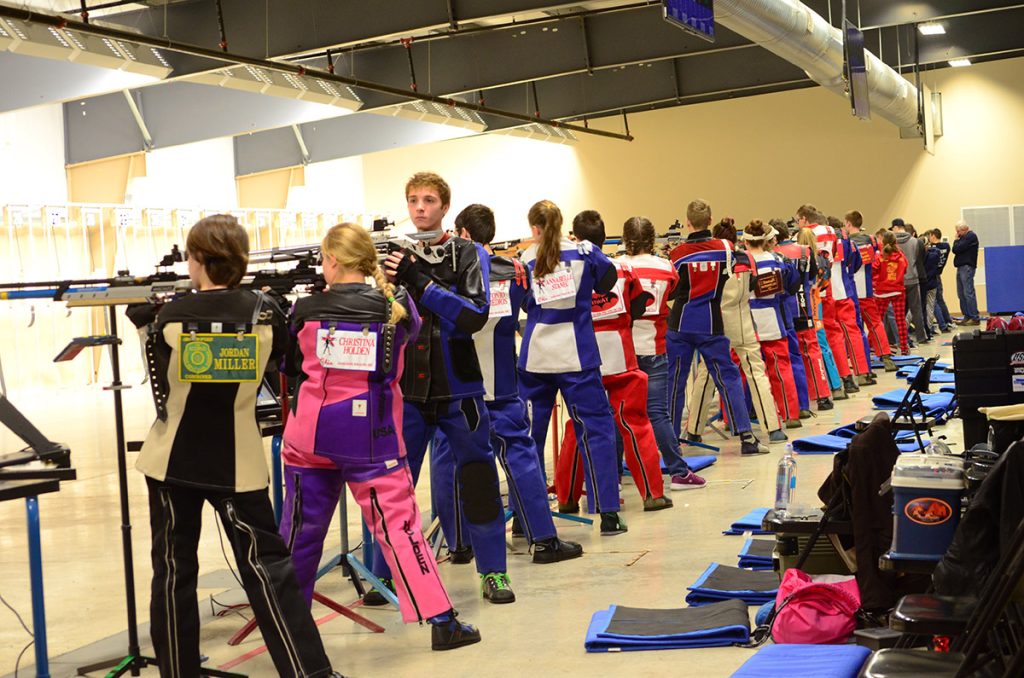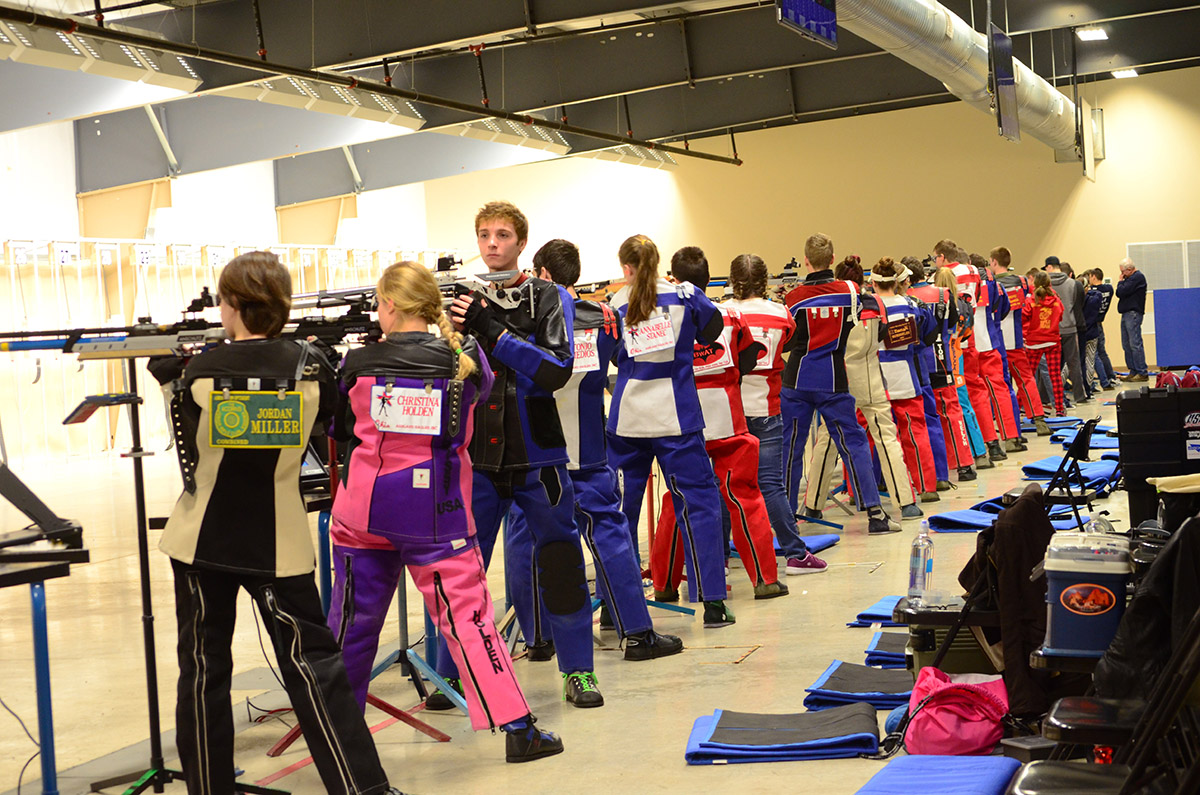 At the end of his final in Port Clinton, Palermo won by a margin of more than 20 points. Though the crowd knew he had secured the win, for him, it never comes easily – every shot is still important.
"I don't even think about the score. I just go up there and shoot," he said, with a smile.
Coming in second was Brian Hampton, 17, of Fort Mill, SC, with a score of 649.8-23x, as Justin Turrentine, 17, of Columbia, SC, followed closely with a score of 645.7-18x for third.
Overtaking the precision competition was Justin Kleinhans, 15, of Port Clinton, OH, with a score of 688.8-41x. In a tie-breaking match for second, Rachel Kimbell, 16, of Jackson, GA, came out victorious over teammate Mary Pratt, 17, of Loganville, GA, who earned the third place spot. Both shot excellent scores of 687.1 during the competition.
The Top 15 shooters in the new shooter category also received awards from the CMP. New shooters are those who began participating in an organized shooting program on or after April 1, 2014.
Molly McGhin, 13, of Griffin, GA, was the highest-scoring precision New Shooter of the match, with an outstanding score of 586-33x. Virginia Baker, 16, of Batesville, was the highest sporter New Shooter, with her score of 545-15x.
A team competition was also held concurrently with the individual competition for any scholastic or club teams wishing to participate. Each individual's score of the four-member team was combined to determine overall sporter and precision teams.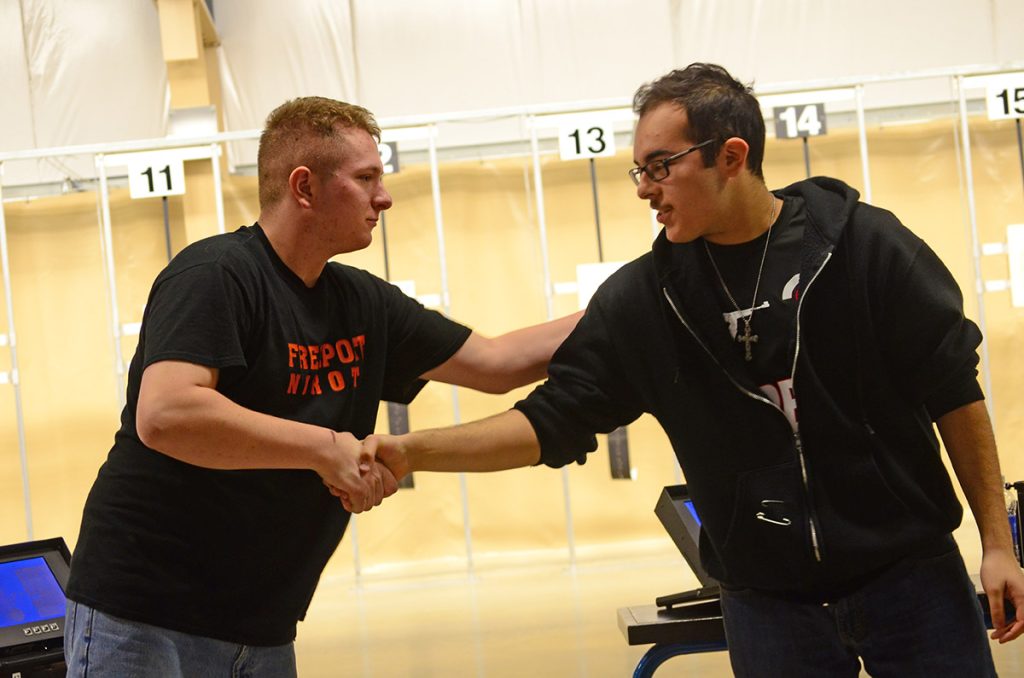 The overall winning team in each discipline received $500 from the CMP as well as the Gary Anderson Trophy. Second place teams received $300, while third place earned $200.
The Top 3 winning teams are:
Sporter:
Zion Benton HS Gold – 2170-52x
Gulfport HS MCJROTC – 2163-52x
Zion Benton Maroon – 2162-63x
Precision:
Hardcore 4 Blue – 2331-147x
East Coweta HS JROTC – 2321-134x
Ashland Eagles – 2319-133x
The Gary Anderson Invitational has formally been known as the Atlanta 500 Air Rifle Championship (1996) and the Wolf Creek 600 (1997-2000). It was officially given its current name in 2001 and was taken over by the CMP in 2009. The event is sanctioned by the National Three Position Air Rifle Council and is open as a CMP Cup match.
About Gary Anderson:
Mr. Anderson is a two-time Olympic gold medalist and also holds seven world championships, six world records and 16 national championships. He has won more Olympic and world championship three-position titles than any other American in history. In 1999, Anderson began a 10-year reign as Director of Civilian Marksmanship and retired in December 2009.
Today, Anderson serves as DCM Emeritus and remains a mentor for new and experienced, old and young shooters around the country. In 2014, the CMP North Competition Center was renamed the Gary Anderson CMP Competition Center, in honor of his years of dedication to the sport.