Overall Winners Established for CMP's First Monthly Match League
December 8, 2014
Civilian Marksmanship Program
▸
The First Shot
▸
Overall Winners Established for CMP's First Monthly Match League
By Ashley Brugnone, CMP Writer
After six months of grueling competition, the Civilian Marksmanship Program's (CMP) newly added Monthly Match League has come to a close.
The Monthly Match League was a new, added competition between North and South Monthly Match competitors, to coincide with CMP's existing Monthly Matches.  Matches were held at the South CMP Competition Center in Anniston, AL, as well as the Gary Anderson CMP Competition Center at Camp Perry, OH, in March, April, May, September, October and November.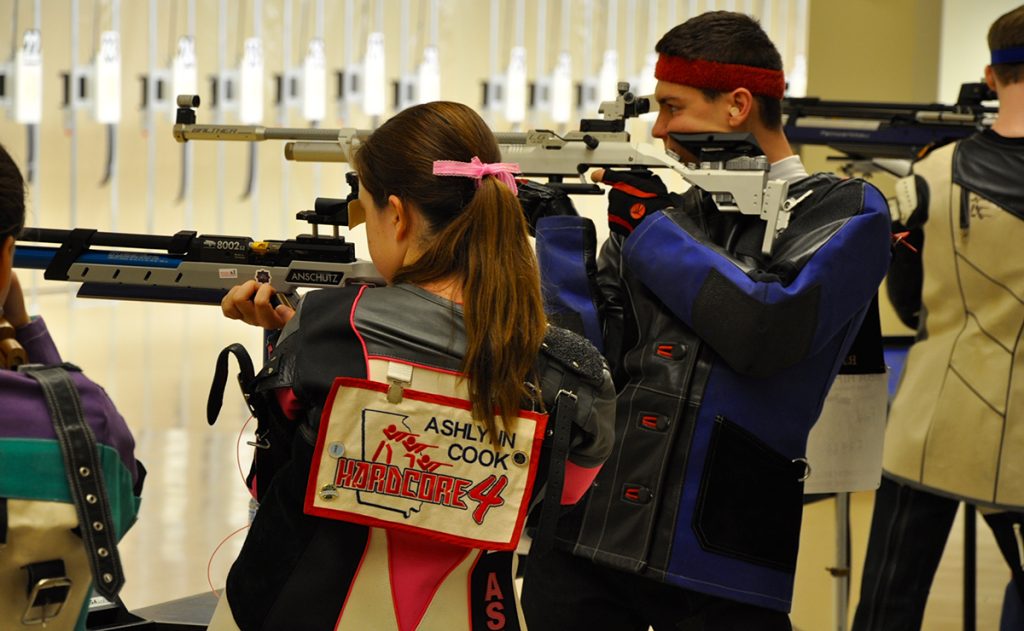 The new Monthly Match League combines aggregate scores from North and South competitors in certain events offered during the Monthly Matches: 3×20 Sporter, 3×20 Precision, 60 Shot Air Rifle and 60 Shot Air Pistol. Overall winners were chosen from averaged combined scores, accumulated from at least four of the six Monthly Matches at both locations, with lowest scores being dropped.
Along with the opportunity to improve their skills over time, winners also earned a check (based on participation in each event) from the CMP and/or a plaque for their hard work and successes.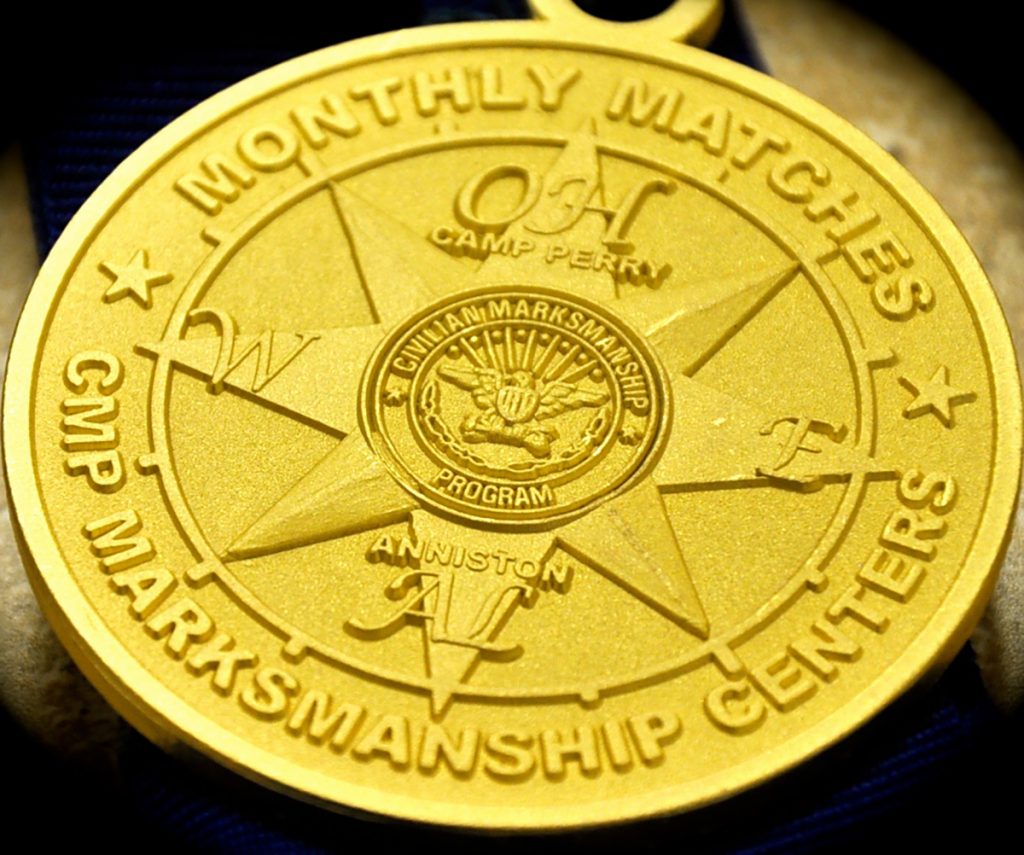 Winning first place in the Precision 3×20 competition was Michael Steinel, 18, of Lowell, OH, who finished with a Top 4 Match Average of 591.75. For his first place finish, he received $250.
Following closely in second was Justin Kleinhans, 15, of Port Clinton, OH, with an average of 589.75, while Glen Lauzon, 18, of Senoia, GA, fired an average of 583.75 for third. Kleinhans received $200 as Lauzon took home a prize of $150. A total of 372 competitors fired in the precision competition.
Most Improved awards were also determined by comparing lowest score to highest score of participants who fired in four or more matches.
Ryan McAndrews, 15, of Remlap, AL, was the Most Improved marksman in the 3×20 Precision category – increasing his score by a margin of 35 points. For his excellent feat, McAndrews will receive a plaque from the CMP.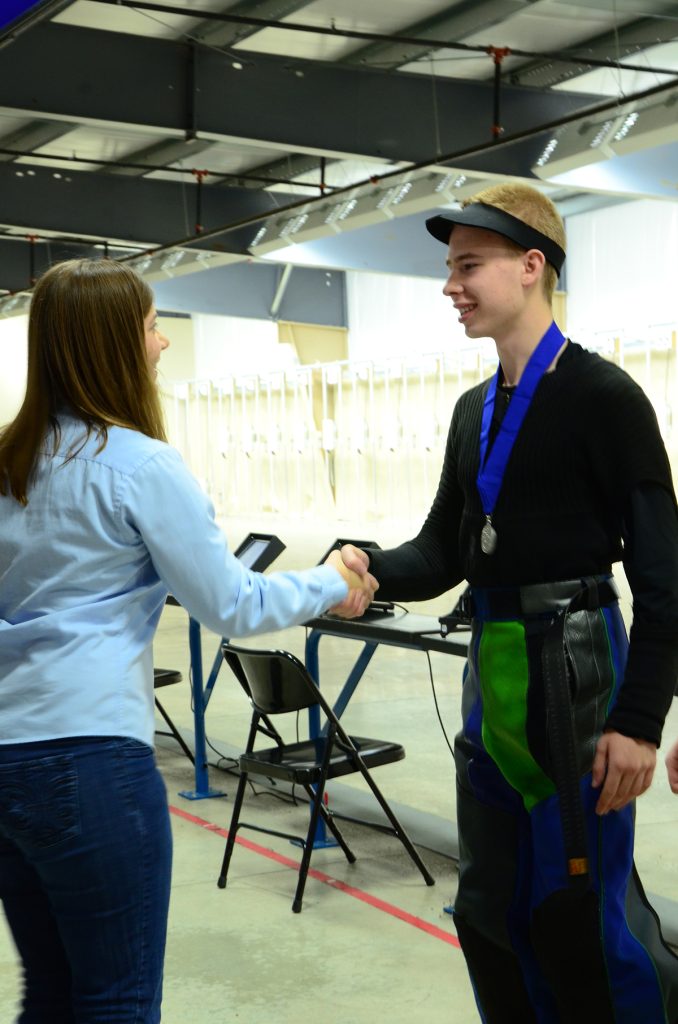 In the 3×20 Sporter competition, Hannah Youngblood, 18, of Whitesburg, GA, fired an average score of 544.25 to receive first place overall. She also earned a check for $200. Coming in second and earning $175 was Gabriel Hood, 16, of Daleville, AL, who shot an average of 536.25. Alfredo Gonzalez, 18, of Daleville, AL, received a check for $125 and third place, with a score of 534.75. A total of 292 entered the sporter match.
Allison Kleman, 15, of Circleville, OH, was the Most Improved sporter athlete – expanding her score by a margin of an astounding 162 points.
In the 60 Shot Rifle match, Steinel again overtook the competition with his score of 614.5 – earning another check for $250. Steinel was also the High Junior of the match.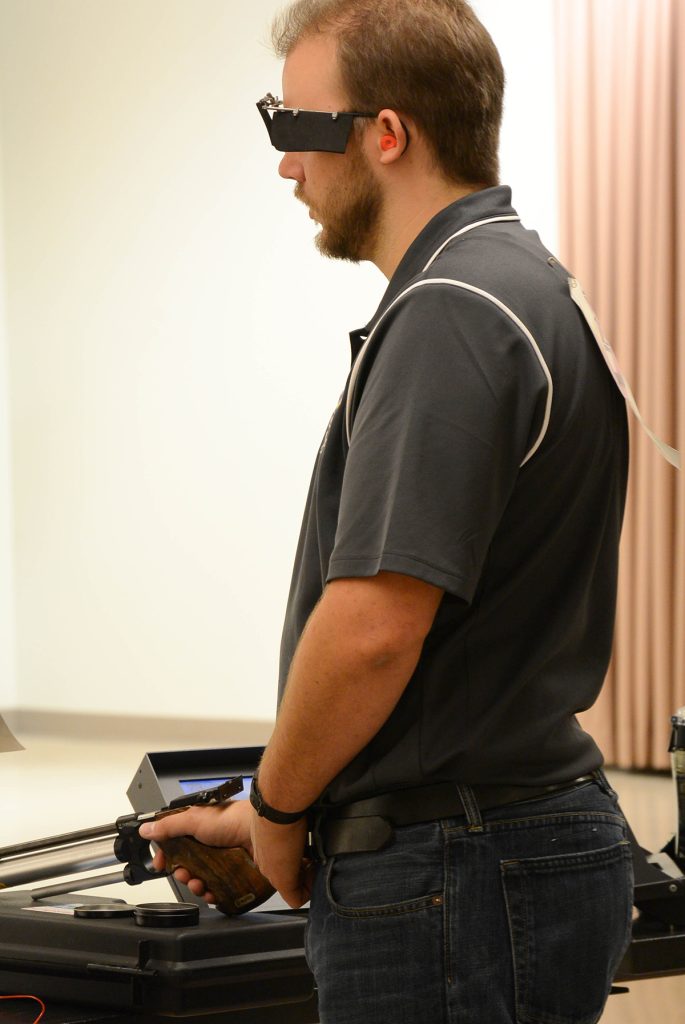 Jonathan Hall, 26, of Columbus, GA, fell just short of Steinel with a score of 613.5. Hall received a check for $200 for his notable showing. Earning $150 and third place was Norman Goetzinger, 32, of Atlanta, GA, with a score of 609.2. A large group of 344 marksmen competed in the rifle class.
Leah McDole, 16, of Belpre, OH, was the Most Improved shooter, with a margin of 57.1 points.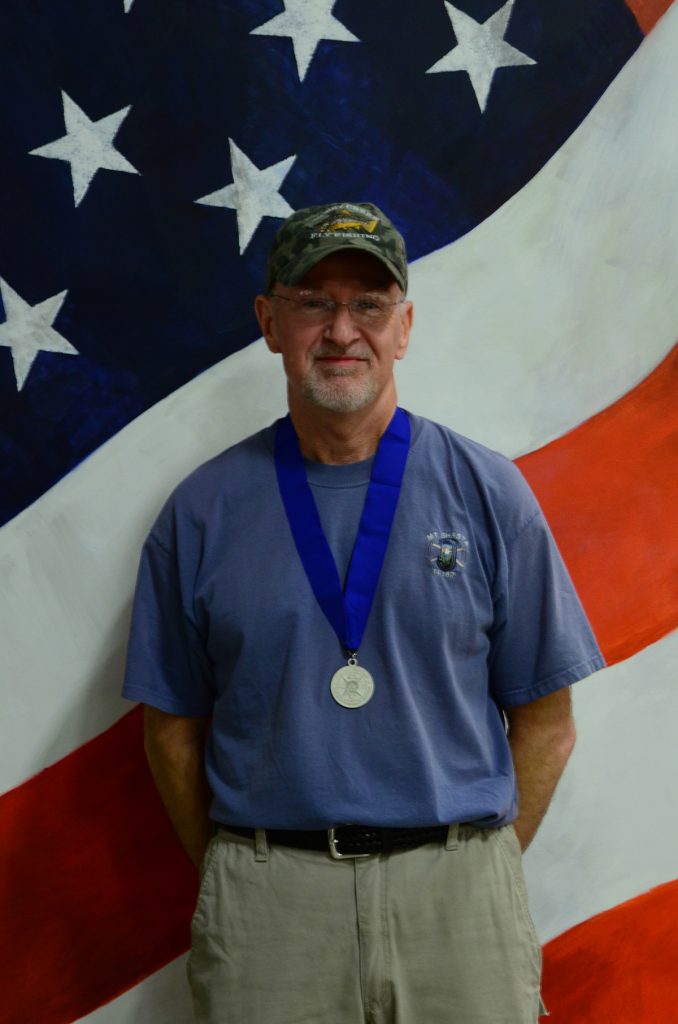 Kara Petracek, 36, Atlanta, GA, led the field in the 60 Shot Pistol competition with her score of 551.5. She received $125 for her outstanding performance. James Hall, 31, of Anniston, AL, followed in second with a score of 547.25 – earning $100. With a score of 527, Joel Lazeration, 58, of Copley, OH, earned a check for $75 for his third place finish.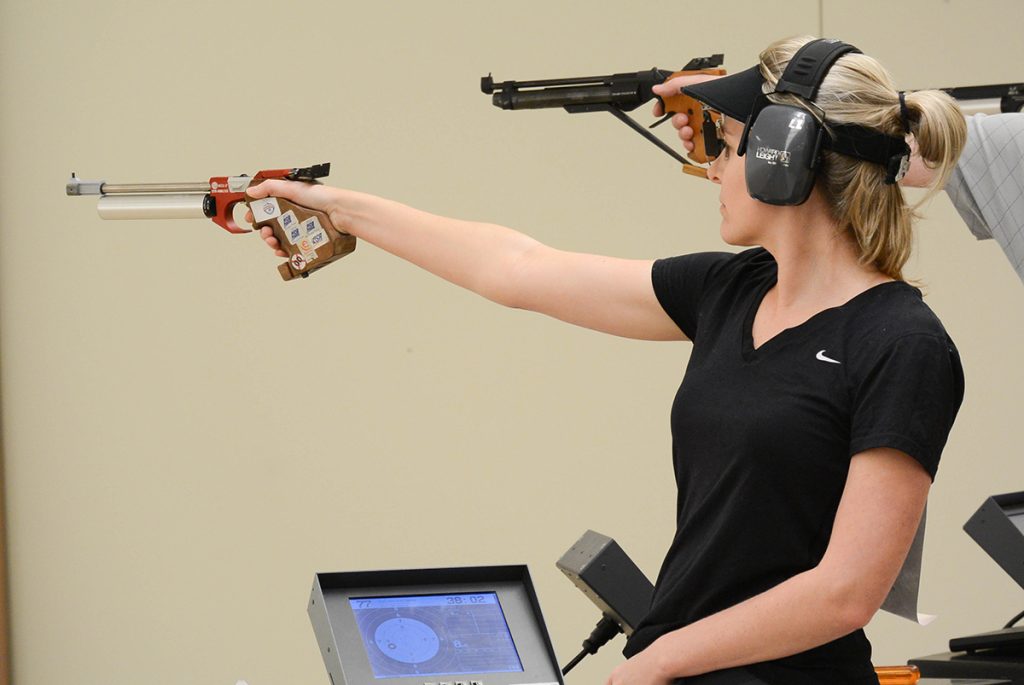 Zachary Miller, 14, of Sylacauga, AL, was the High Junior of the match – firing an impressive score of 517.5. Miller received $50 for fourth place.
Fellow junior Katelyn Abeln, 13, of Douglasville, GA, was the Most Improved pistol shooter – bettering her score by an exceptional margin of 128 points.
For a complete list of competitor results over the six Monthly Matches, visit http://ct.thecmp.org/app/v1/index.php?do=match&task=edit&tab=results&match=11559.
For a list of averaged scores of Monthly Match League winners, visit https://thecmp.org/wp-content/uploads/League2014Results.pdf