Olympians, World-class Athletes Take the Line at 2016 Dixie Double
November 16, 2016
Civilian Marksmanship Program
▸
The First Shot
▸
Olympians, World-class Athletes Take the Line at 2016 Dixie Double
By Ashley Brugnone, CMP Writer
ANNISTON, AL – The Civilian Marksmanship Program's (CMP) annual Dixie Double was held earlier than usual this year (Friday, Nov. 4 through Sunday, Nov. 6) at the CMP South Competition Center, but the event still drew a weekend of intense, exciting competition. The match served as the last on CMP's old target system, with an entirely new firing line of technology installed after firing completed in the range on Sunday.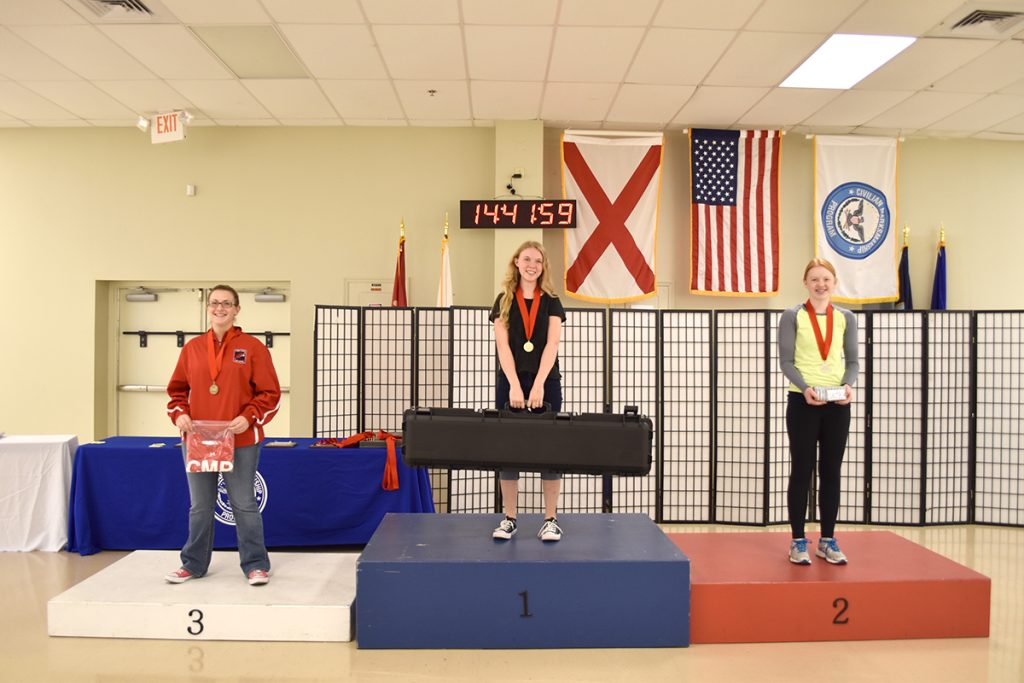 Over 100 junior and adult participants competed in the two-day, 60-shot air rifle and air pistol Dixie Double event. Overall winners were determined from Day 1 and Day 2 aggregate 60-shot scores combined with Finals scores.
Winning the 60 Shot Pistol competition was CMP's own James Hall, 32, of Anniston, AL, with a score of 1172. Hall finished in first on Day 1 and Day 2 – ultimately firing 10 points above second place overall finisher SSG Greg Markowski, 42, of the Army Marksmanship Unit (AMU), who ended with 1162. AMU's SFC James Henderson, 49, rounded out the top three with a score of 1143 for third.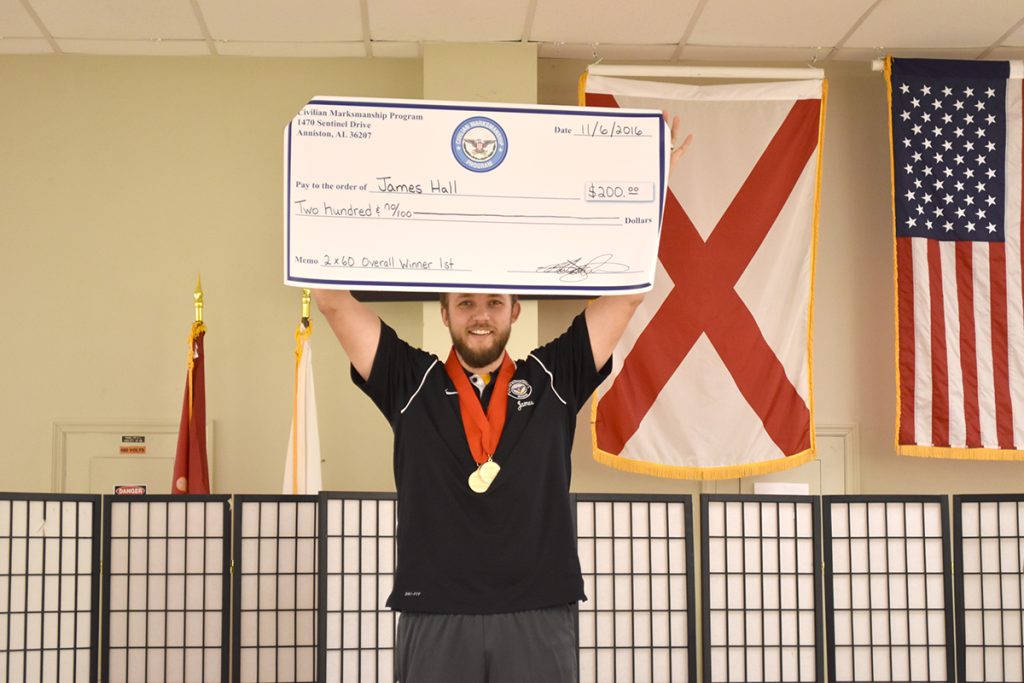 Multi-National Champion USA Shooting team member Dempster Christenson, 26, of Sioux Falls, SD, fired an aggregate score of 1259 in the 60 Shot Rifle Match to earn first place overall. Daniel Lowe, 23, a 2016 Rio Olympian, followed in second with a score of 1253, followed by SSG George Norton, 32, of the AMU, with 1251 for third.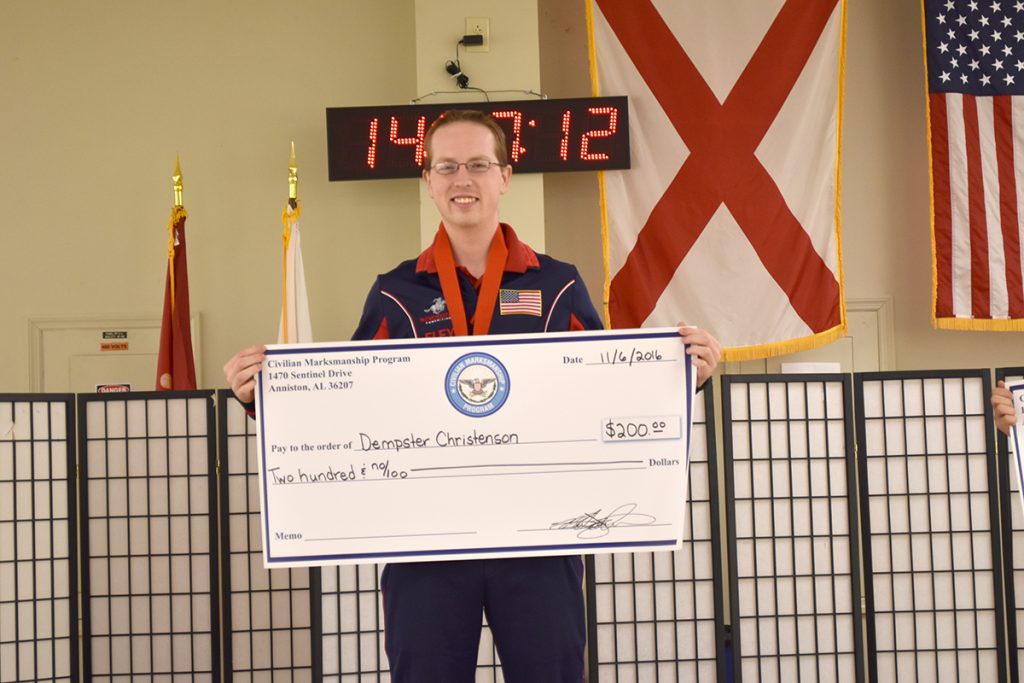 High juniors of each match were also determined and included Angeline Henry, 16, of Fort Worth, TX, who fired the high junior rifle score of 1249. She also impressively out-fired both Christenson (who was the Day 1 champion) and Norton during the Finals on Day 2 of the competition.
Katie Zaun, 13, of Buffalo, ND, landed in second with 1242, followed by Adriana Hickerson, 17, of White Bluff, TN, in third with a score of 1232. Katelyn Abeln, 15, of Douglasville, GA, was the High Junior in the pistol competition, with a score of 1123.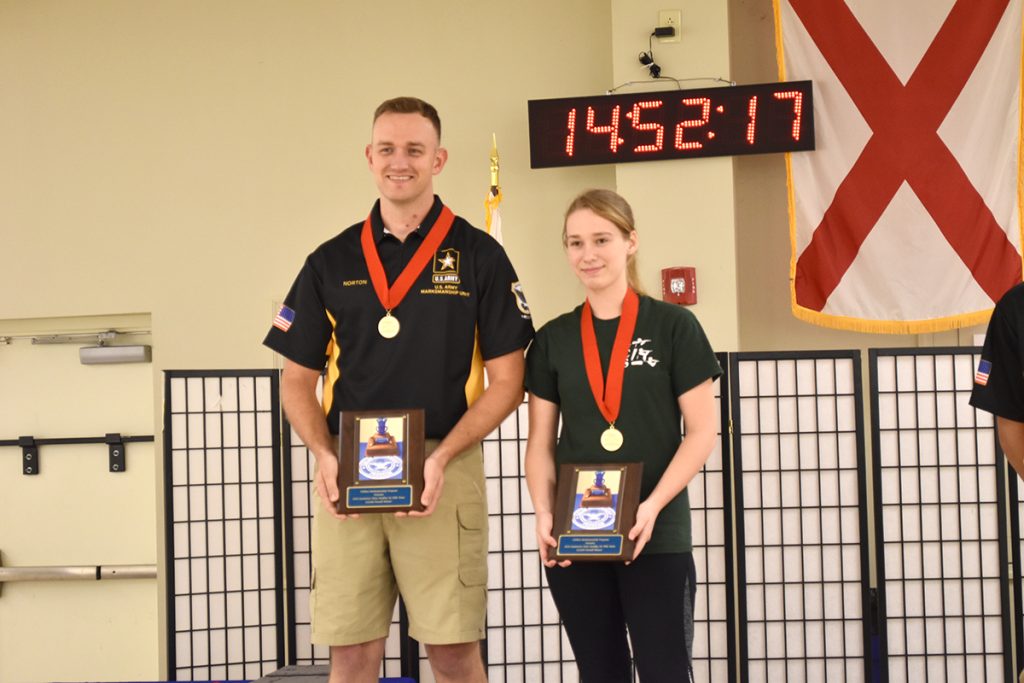 Concurrent with the individual competition, a team event paired an Open competitor's results with a Junior marksman's score. The overall rifle team was Along Came Molly with a score of 2459. Members were SSG George Norton and Molly McGhin, 15, of Griffin, GA. Grip It & Rip It, James Hall and Zachary Miller, 16, of Sylacauga, AL, earned the top spot in the pistol competition, firing a score of 2246.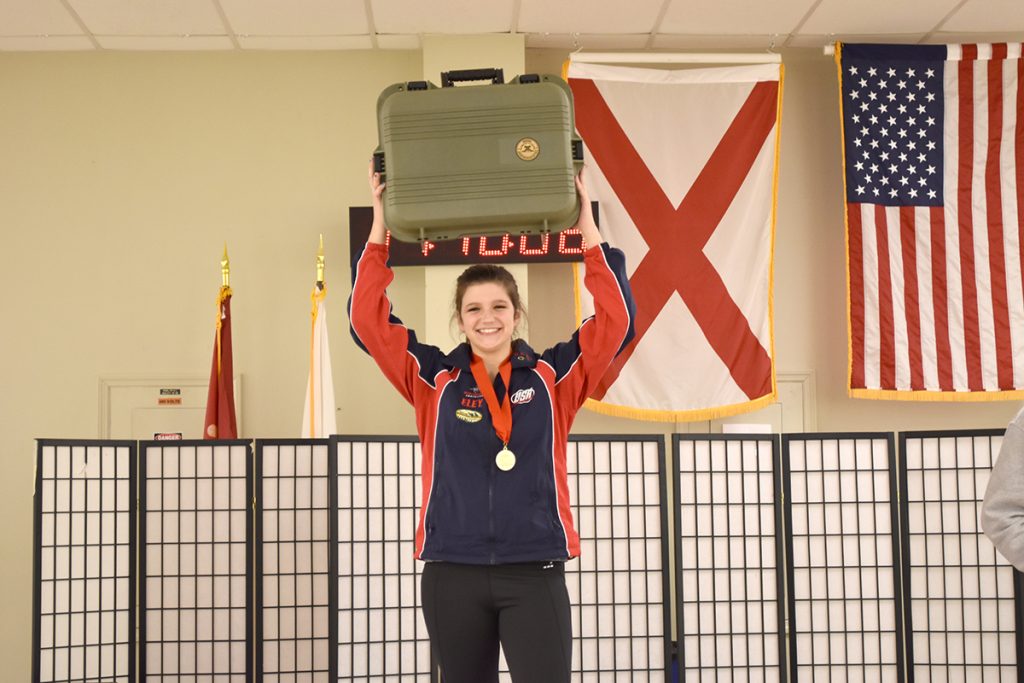 To add an extra element of competitive flair, a Target Sprint ran on Saturday with a group of many excited competitors. Created by the International Shooting Sports Federation (ISSF), the Target Sprint challenges participants to run a 400-meter course before firing from the standing position upon a box with five biathlon-style knockdown targets. After two rounds of firing and running, the competitor with the lowest time is considered the overall winner.
We hope everyone enjoyed their time at the Dixie Double, and we can't wait for next year!
For a complete list of results, visit http://ct.thecmp.org/app/v1/index.php?do=match&task=edit&match=14600=results.
Event photos can be viewed at http://cmp1.zenfolio.com/.