Olympians Lead at 2020 CMP Dixie Double Air Gun Event
November 18, 2020
Civilian Marksmanship Program
▸
The First Shot
▸
Olympians Lead at 2020 CMP Dixie Double Air Gun Event
ANNISTON, Ala. – The Civilian Marksmanship Program (CMP) held its annual Dixie Double event for an enthusiastic group of air rifle and air pistol competitors at its South Competition Center in Alabama over the weekend of Nov. 6, 2020. Nearly 200 junior and adult athletes from around the country took the firing line to compete in one of the most anticipated events of the year – welcomed by yearning competitors even more so in 2020, which has seen a steady stream of cancelled air gun events.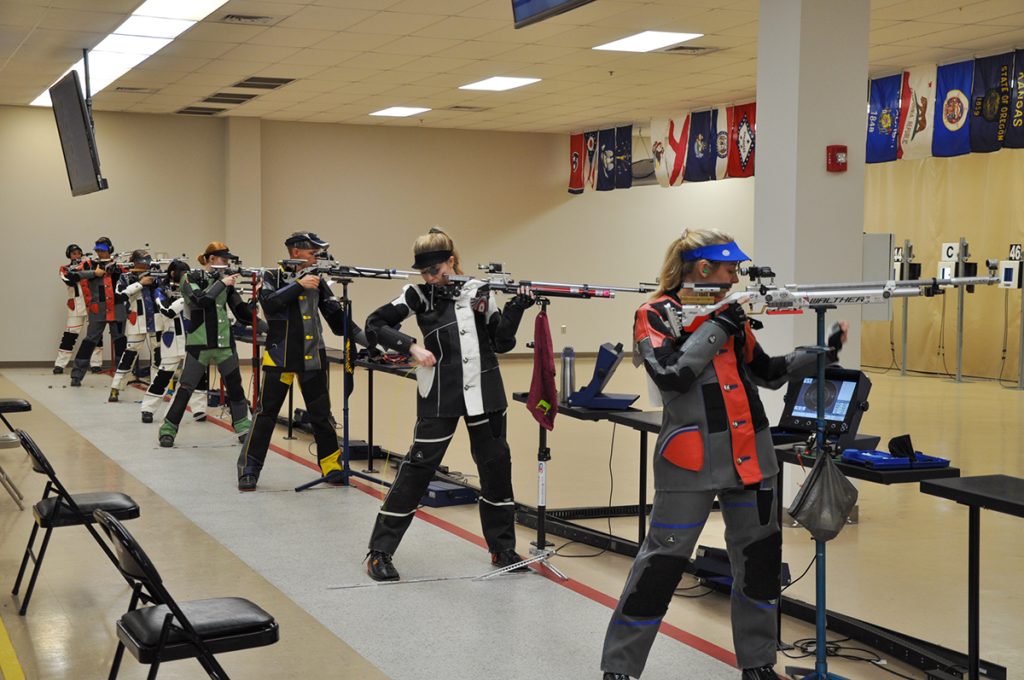 The Dixie Double includes two days of 60 Shot international air rifle and air pistol matches for Open and Junior athletes, with qualifications and finals fired each day. Overall competitors are awarded at the conclusion of Day 1 and Day 2 as well as from the combined, two-day aggregate scores.
Featuring an Army Marksmanship Unit-led Q&A session and shoulder-to-shoulder competition with national-level athletes and Olympians, the Dixie Double serves as a learning opportunity for upcoming marksmen and a worthwhile challenge for those more experienced.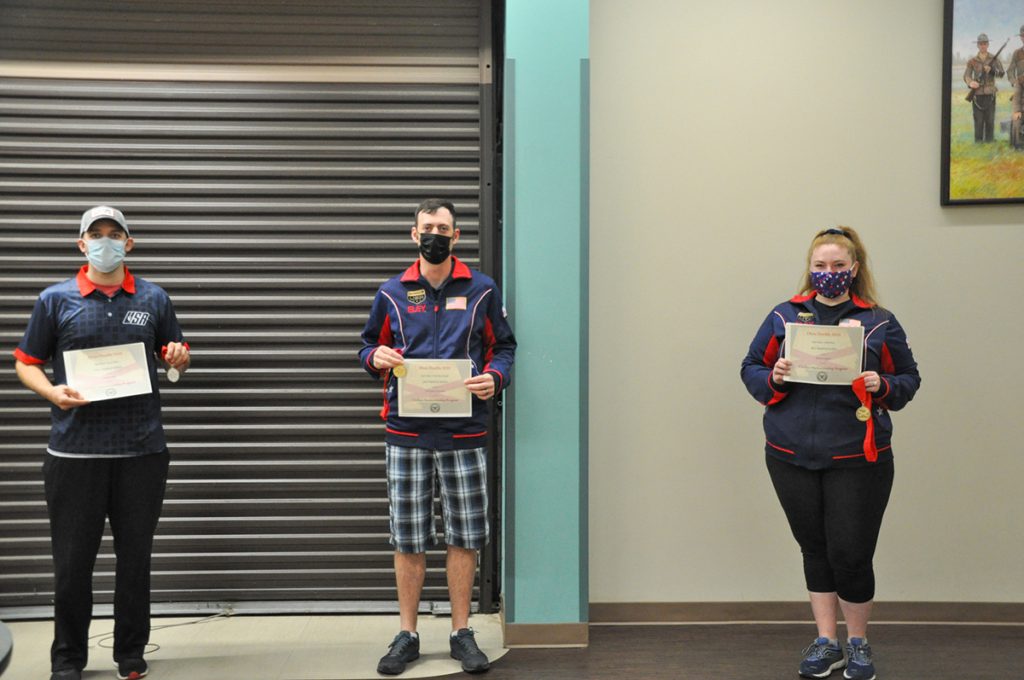 Sgt. Nickolaus Mowrer, 32, of the U.S. Army Reserves, led the air pistol competition with a commanding score of 1180-43x. Last year's Dixie Double winner, James Hall, 37, of Columbia, Missouri, trailed behind Mowrer in second position, with a score of 1165-30x, followed by Alexis Lagan, 27, an Olympic Training Center athlete, with a score of 1153-33x for third.
Mowrer, Hall and Lagan, all USA Shooting National Team members, used the Dixie Double event to keep their competition skills sharp as they await the postponed Tokyo Olympic Games – each earning spots on Team USA in 2020.
Hunter Battig, 18, of Colorado Springs, Colorado, claimed the win in the junior air pistol match with a score of 1128-25x.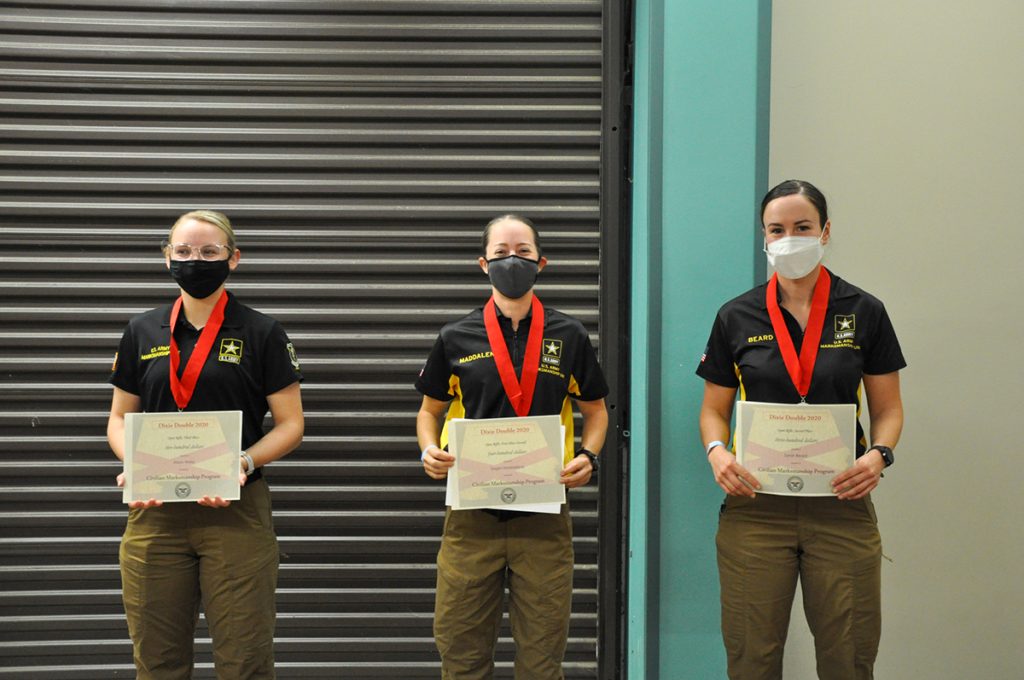 Spc. Sagen Maddalena, 27, of the AMU, posted an aggregate two-day score of 1265-112x in the open air rifle competition to earn first place over teammate 1st Lt. Sarah Beard, 29, who ended with 1260-104x. Fellow AMU member SPC Alison Weisz, 25, earned the third place spot with a score of 1256-102x.
Like the pistol athletes, Maddalena, Beard and Weisz are all members of the USA Shooting National Rifle Team.
Sgt. Kevin Nguyen, 28, of the AMU and the USA Shooting Paralympic National Team, also competed over the weekend at the Dixie Double, ending the event with a score of 1223-104x.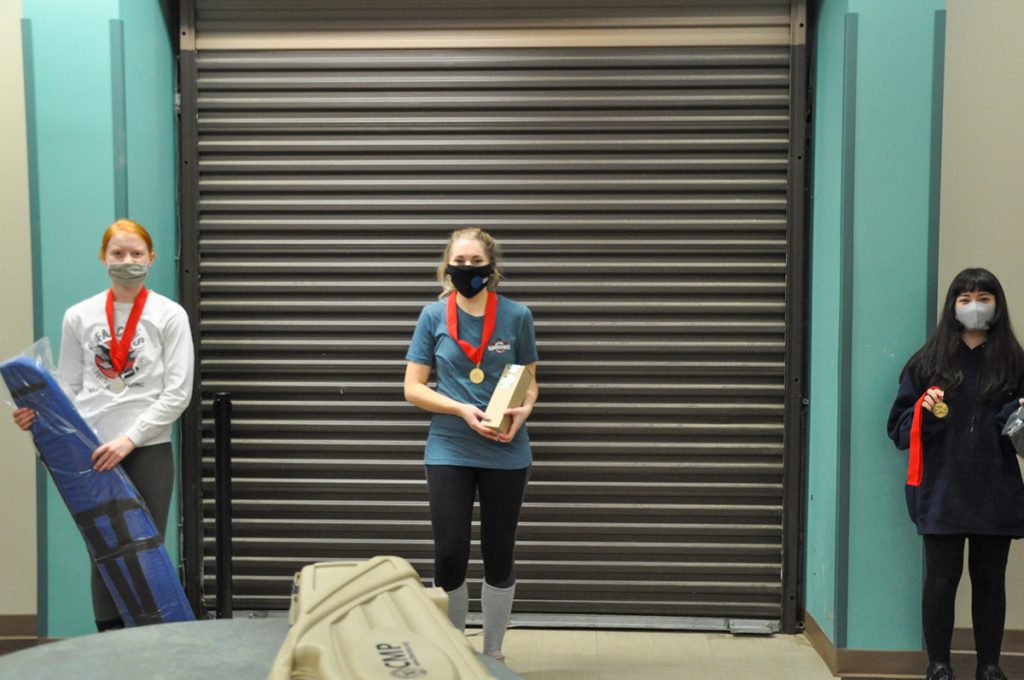 In junior air rifle competition, Natalie Perrin, 17, of Coopersville, Michigan, stayed consistent to tally a two-day combined score of 1257-99x – leading her peers overall. Katie Zaun, 17, of Buffalo, North Dakota, fired a score of 1255-104x for second, as Adrienne Hanson, 15, of Millwood, Georgia, earned third with 1248-90x.
A two-person team event, pairing a Junior athlete with an Open athlete, was also held concurrently with the 60 Shot competitions.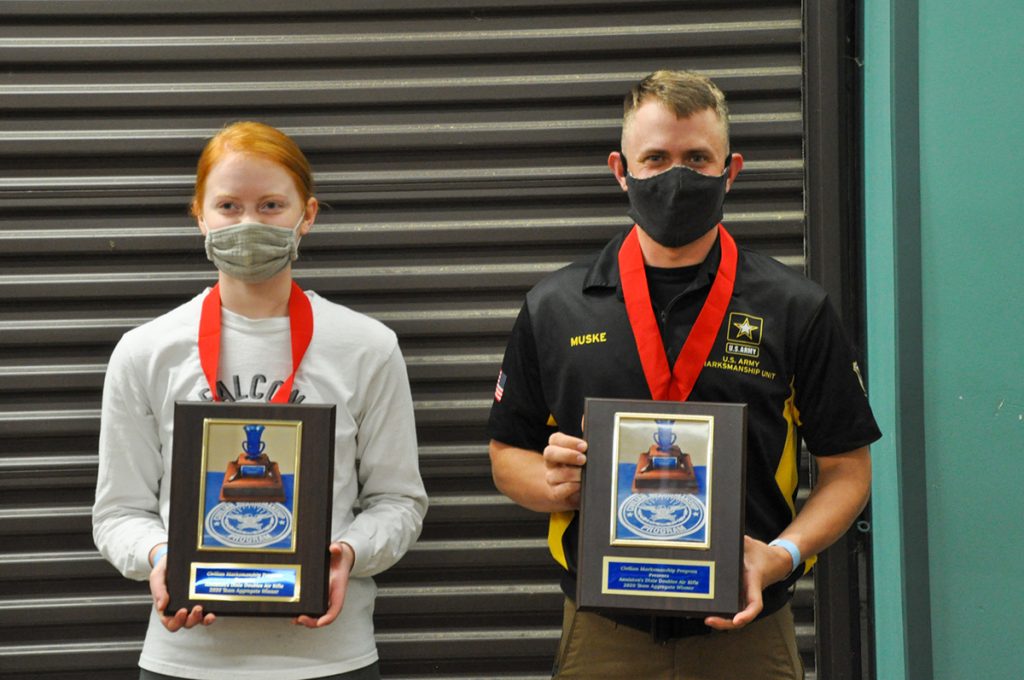 Leading the air rifle team match by just one point was "Kake," teammates Katie Zaun and SPC Brandon Muske of the AMU – earning a combined score of 2490-198. In air pistol, team "Grip It & Rip It," James Hall and Hunter Battig, joined forces to accrue 2279-55x to come out on top, 20 points over the second-place team.
All employees, athletes, coaches and guests adhered to local Covid-19 protocols to ensure the safety of everyone at the event.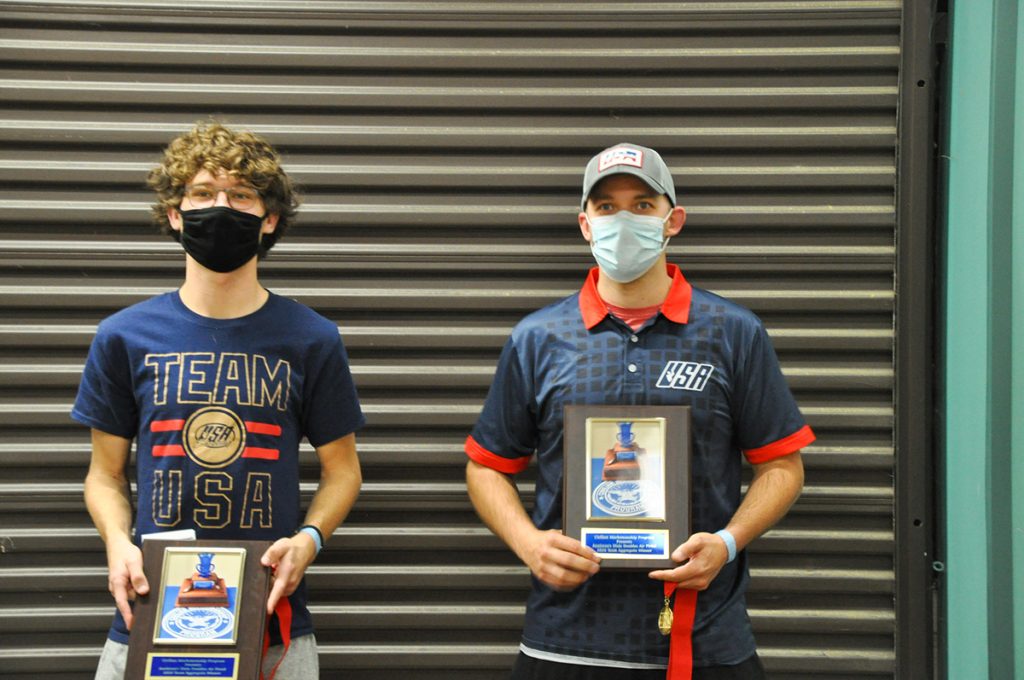 For a complete list of results of the 2020 Dixie Double, visit the CMP Competition Tracker page at https://ct.thecmp.org/2020DDresults.
Photos are available for free download from the CMP Zenfolio page: https://cmp1.zenfolio.com/p555722800.
— By Ashley Brugnone, CMP Staff Writer