Ohio Junior Feature: Katrina Demerle
March 13, 2020
Civilian Marksmanship Program
▸
The First Shot
▸
Ohio Junior Feature: Katrina Demerle
By Serena Juchnowski, CMP Feature Writer
Outside of shooting, 15-year-old Katrina Demerle is a lot like most teenagers. She enjoys hanging out with friends, listening to music, watching Netflix and sleeping.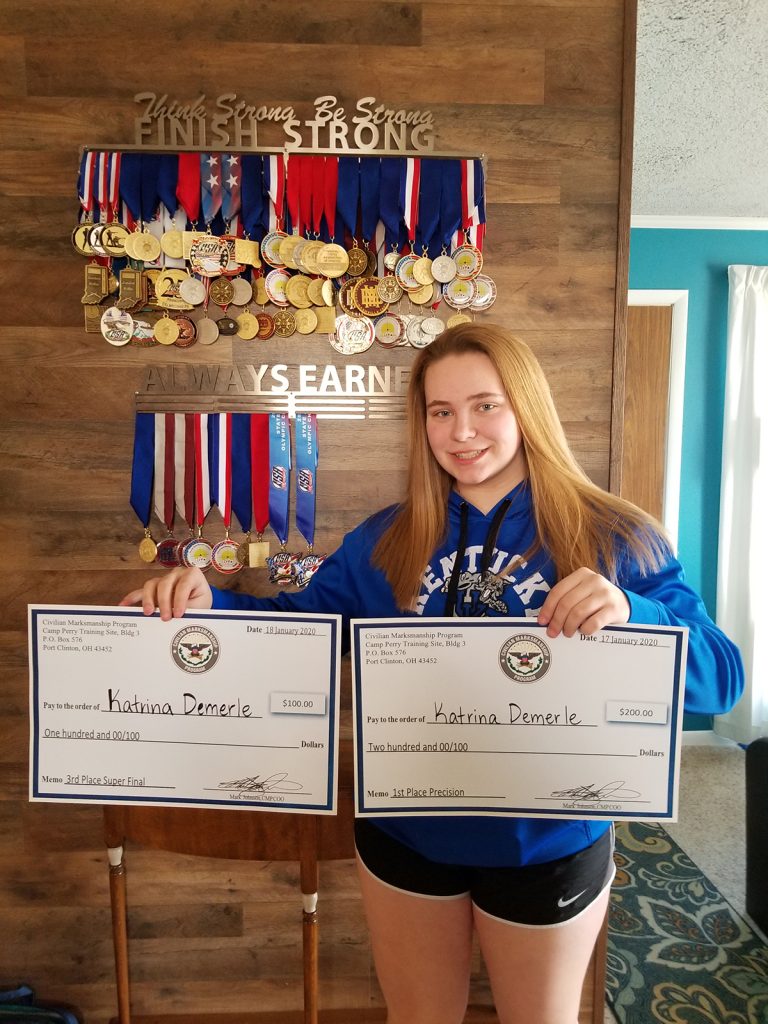 But Katrina is not the typical teenager. She holds five national records, earned the Civilian Marksmanship Program's Junior Distinguished Badge for air rifle at age 12 and won two J3 gold medals from the Junior Olympics at the age of 13.
Her accolades do not stop there. She has won three consecutive double gold medals for the Ohio Junior Olympic Qualifiers, has won two consecutive Gary Anderson Invitational titles, and a stellar performance at Camp Perry last month made her the Camp Perry Open 3-Position champion, two years running.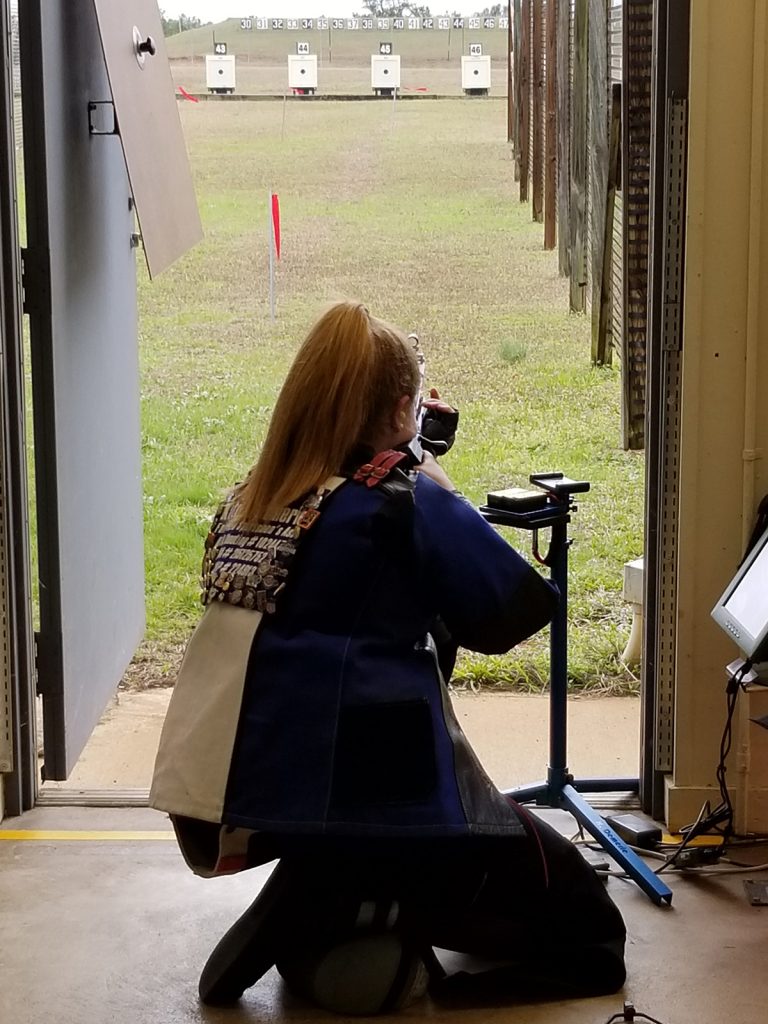 Hailing from Hamilton, Ohio, Katrina competes in both smallbore and precision air rifle and is based out of two different home clubs: Butler County Sportsmen's Club for smallbore and Fairfield Sportsmen's Association for air rifle.
Starting young likely contributed to Katrina's impressive list of accomplishments.
"My dad let me shoot his rifle at his friend's house when I was about six years old, and I loved it," she said.
The following spring, Katrina's father signed her up for the Hotshots junior smallbore program. Her performance there gave her the opportunity to try out for the local air rifle team.
"The rest is history," Katrina said.
Her love of the sport and dedication shines through in her exuberant response to her favorite thing about marksmanship: "Getting 10.9s!!!"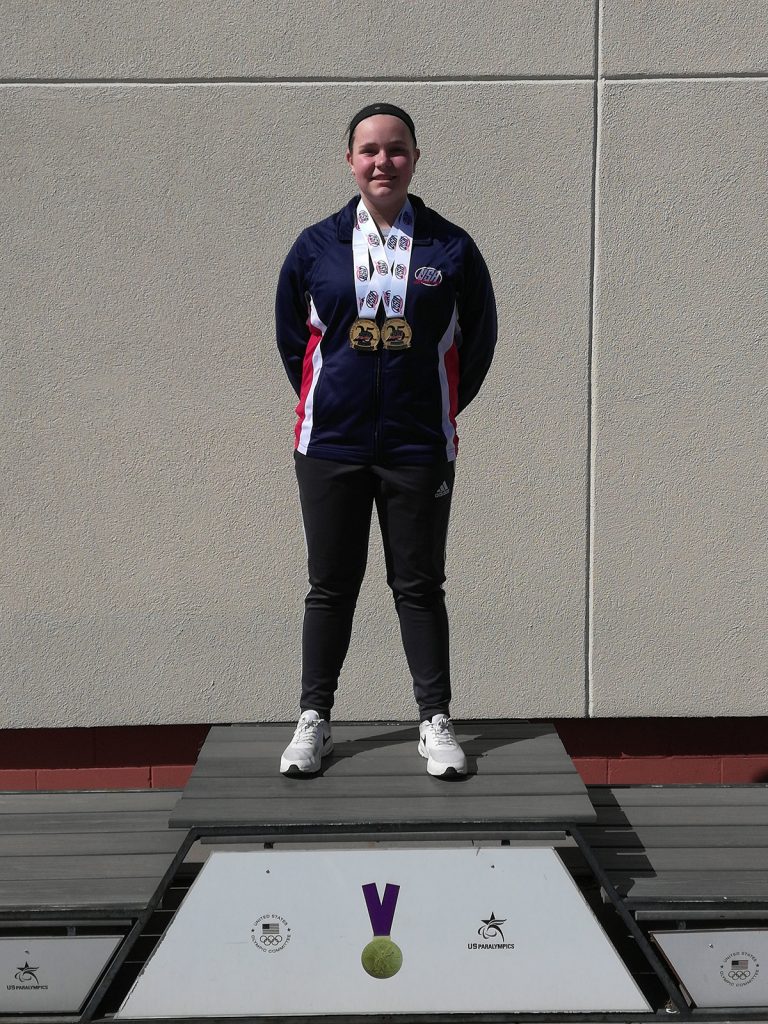 She also values the friendships she has made through shooting that span across the United States. Thus, shooting competitions are not just an opportunity for Katrina to test her skills but are also opportunities for her to reunite with friends.
Katrina encourages new competitors to "Stick with it."
"It takes lots of practice to get good, so have patience, and don't give up," she said.
The advice is something Katrina takes to heart, having already set her sights on shooting for a top NCAA rifle team in the future.
"I want to…help the team win a national championship."
Traveling to matches, spending most of her free time on the range and setting such goals will help Katrina to realize her dreams.