Escape the Heat of July with the CMP's National Match Air Gun Events
June 27, 2014
Civilian Marksmanship Program
▸
The First Shot
▸
Escape the Heat of July with the CMP's National Match Air Gun Events
CAMP PERRY, Ohio
Competitors looking for additional pistol or rifle opportunities during the National Rifle and Pistol Matches, as well as an escape from the heat of summer, are urged to consider the Civilian Marksmanship Program's (CMP) series of air rifle and air pistol events throughout the month of July in our air-conditioned, world-class Gary Anderson CMP Competition Center.
Events set within the CMP air range include 30 and 60 Shot Air Pistol, 30 and 60 Shot Air Rifle, 20 Shot Standing and 20 Shot Novice Prone. Top Center Shot cash prizes will be awarded during the 20 Shot Standing, 30 Shot Air Pistol and 30 Shot Air Rifle competitions. Additionally, an AiR-15 Challenge and Top 20 Shoulder-to-Shoulder competition will also be held with our CMP National Match AR-15 style air rifles. Rental rifles and pellets are available at the Competition Center for a minimal fee.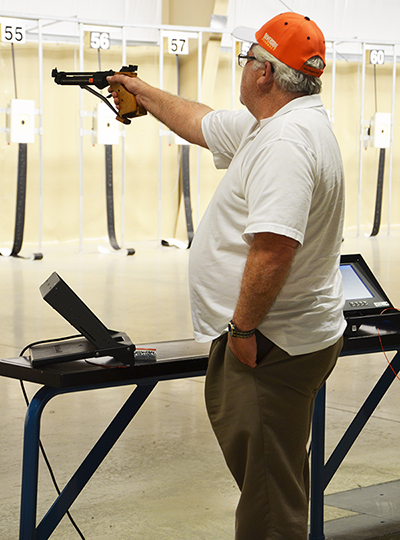 All are encouraged to visit the newly-constructed Gary Anderson CMP Competition Center to participate in the National Match air events, as well as to explore the authentic Olympic memorabilia from two-time gold medalist and range namesake, Gary Anderson. An official Open House for the facility will be held on July 7 at 11:00AM (following the First Shot Ceremony) for a more in-depth look at the latest innovative installment to the CMP lineup. The CMP will also host two open houses during the National Matches on Tuesday, July 8, 5:00 – 7:00PM, and Thursday, July 17, 5:00 – 8:00PM.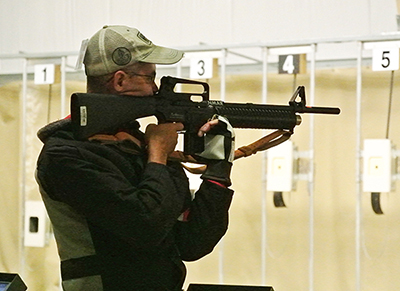 The world-class Gary Anderson CMP Competition Center range consists of 80 firing points – each equipped with state-of-the-art electronic targets. Spectators are able to observe each competitor's shot via 90-inch hanging monitors. Live target images will also be available online through the CMP website for those following the action from home.