New Record Holders and Return Winners Lead at 2018 CMP Talladega 600 Event
December 17, 2018
Civilian Marksmanship Program
▸
The First Shot
▸
New Record Holders and Return Winners Lead at 2018 CMP Talladega 600 Event
By Ashley Brugnone, CMP Writer
TALLADEGA, Ala. – At the 2018 Talladega 600 rifle and pistol marksmanship event, Victor Betzold, 64, of Bel Air, MD, dominated the field as he claimed wins in the Carbine, Garand, Springfield and Vintage Military competitions. The event was held Dec. 4-9 at the Civilian Marksmanship Program's (CMP) Talladega Marksmanship Park, located just down the road from the Talladega Superspeedway in Alabama.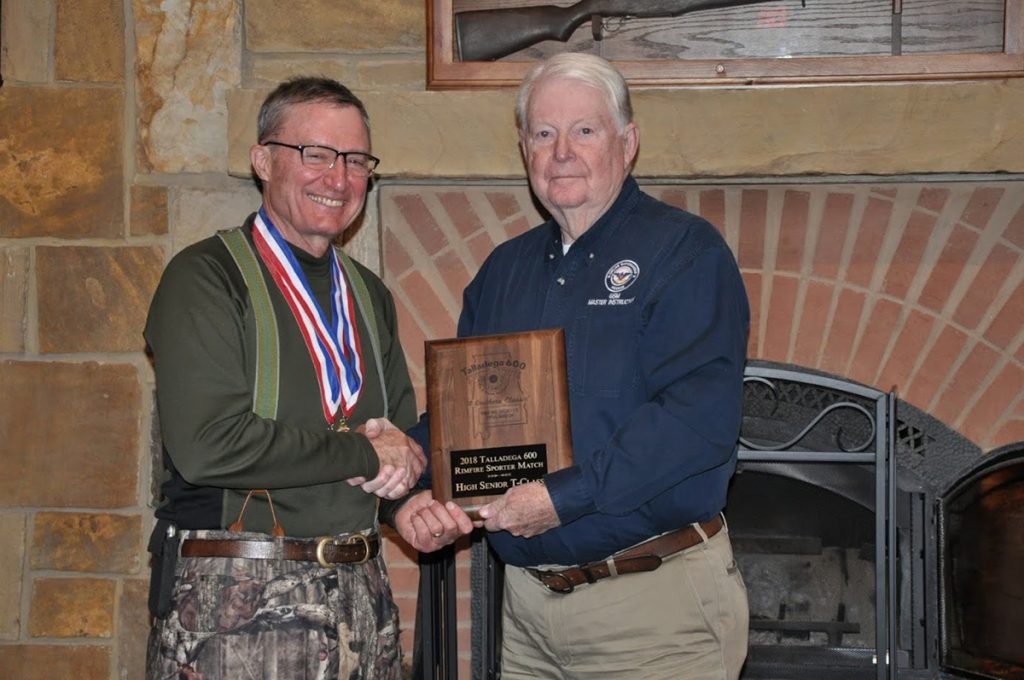 Known as "A Southern Classic," original CMP Travel Games Matches held during the week include a mix of modern and vintage rifle and pistol competitions for enthusiasts of all ages, disciplines and experience levels. Versions of prestigious National Trophy Rifle Matches, including a rifle Excellence In Competition (EIC) match and the retitled Congressional 30 and Dixie Double competitions, are also listed within the schedule.
In the Carbine rifle competition, Betzold set a new Talladega 600 record with a score of 369-2x, beating the previous record of 367-5x set in 2015 by Timothy Adamson, who finished in second at this year's event. He added another Talladega record during the Springfield Match, with a score of 292-9x. Betzold already held the record, which he first set in 2017.
With an additional overall score of 290-4x in the Garand Match, just one point shy of the current record, his combined scores of all of the vintage rifle events led him to a new 3-Gun Aggregate record of 868-22x – shattering the previous record by more than 20 points.
In pistol action, Jason Gregoire, 30, of Columbia, TN, fired a new Talladega 600 record score of 276-6x in the Pistol EIC event and also went on to add another record in the .22 Rimfire Pistol Match, with a score of 285-4x.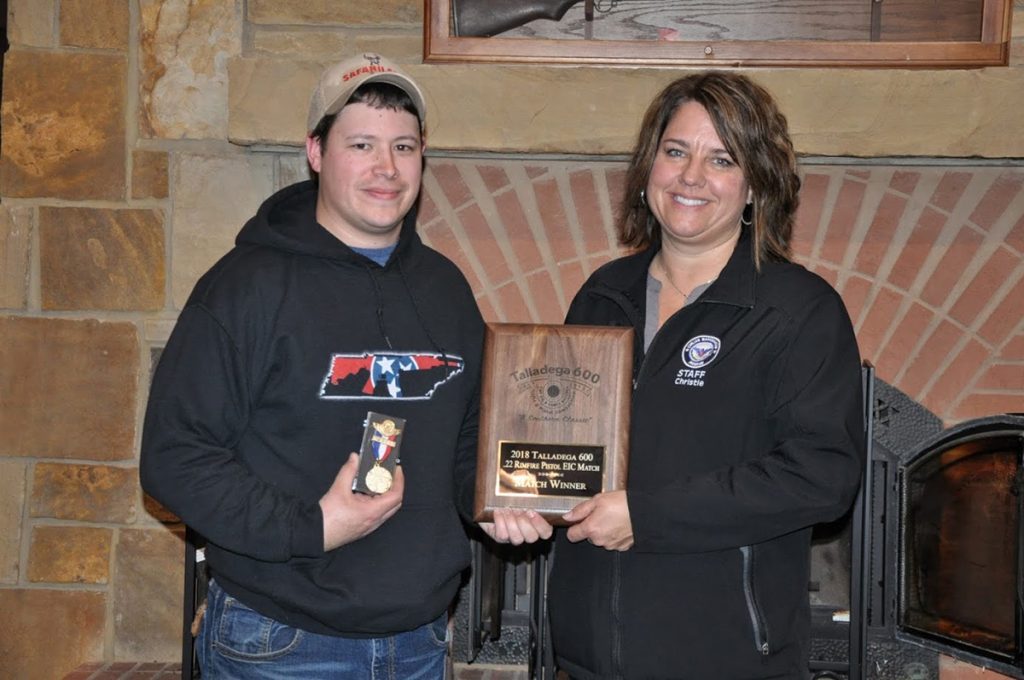 Eric Herrin, current recordholder in the EIC Pistol Aggregate competition, again led overall in the event, this time with a score of 966-17x. In the four-year history of the Talladega 600, Herrin, 55, of Raleigh, NC, has never been beat in the Aggregate matchup. Herrin is also undefeated (and holds the current record) in the Military & Police Pistol Match, winning again this year with a score of 358-7x.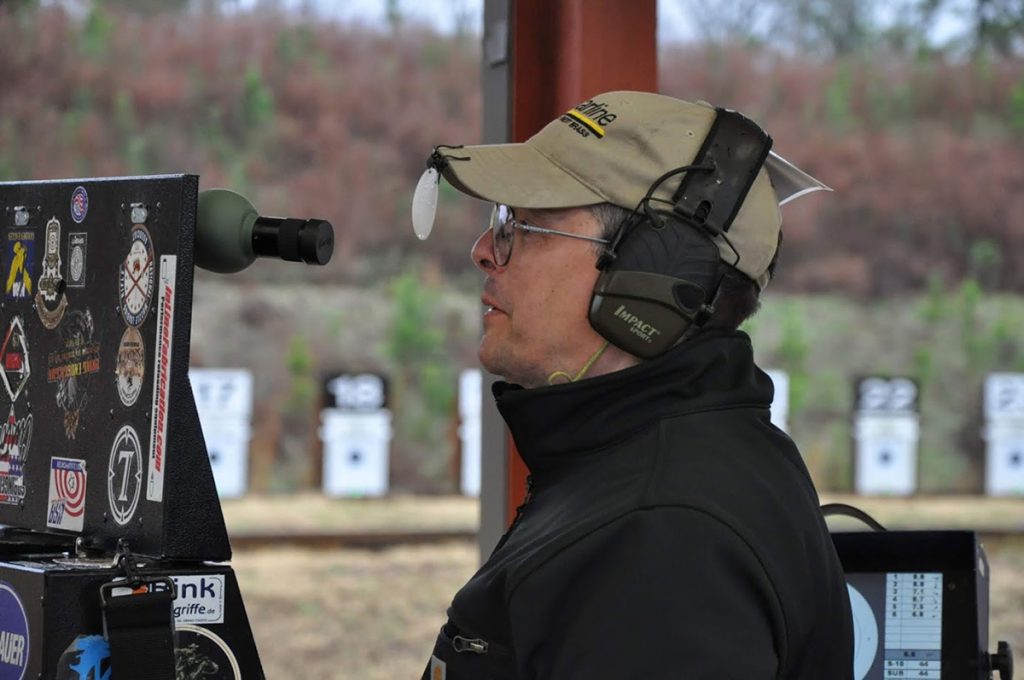 Surpassing Herrin in the As-Issued 1911 Pistol Match was John O'Donnell, 60, of St. Louis, MO, who earned the overall win with a score of 367-8x. O'Donnell also earned the win over Andrew Granberry, 55, of Germantown, TN, who finished in second above Herrin.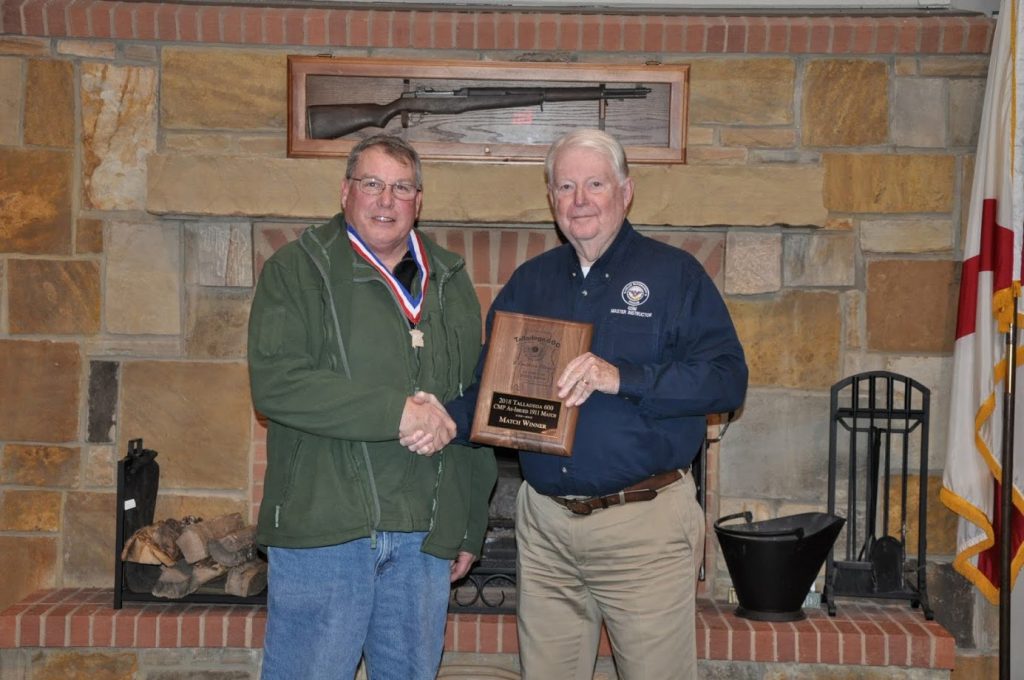 Nick Till, 44, of Howell, MI, set a new Talladega 600 record score of his own in the M1/M14 event, with a score of 287-6x. Till beat the previous record of 279-6x fired by Steven Brubaker back in 2016. Robert Taylor, 39, of Sonora, CA, claimed the second place position, while Alan Maxey, 57, of Rome, GA, dropped just one point below Taylor to land in third.
Taylor, a member of CMP's highpower team, joined forces with CMP's Chris Knott, 24, to form Team CMP Red – the winning overall team in the Vintage Sniper manual class rifle match. Knott fired a perfect score of 200-12x to help the pair towards their win.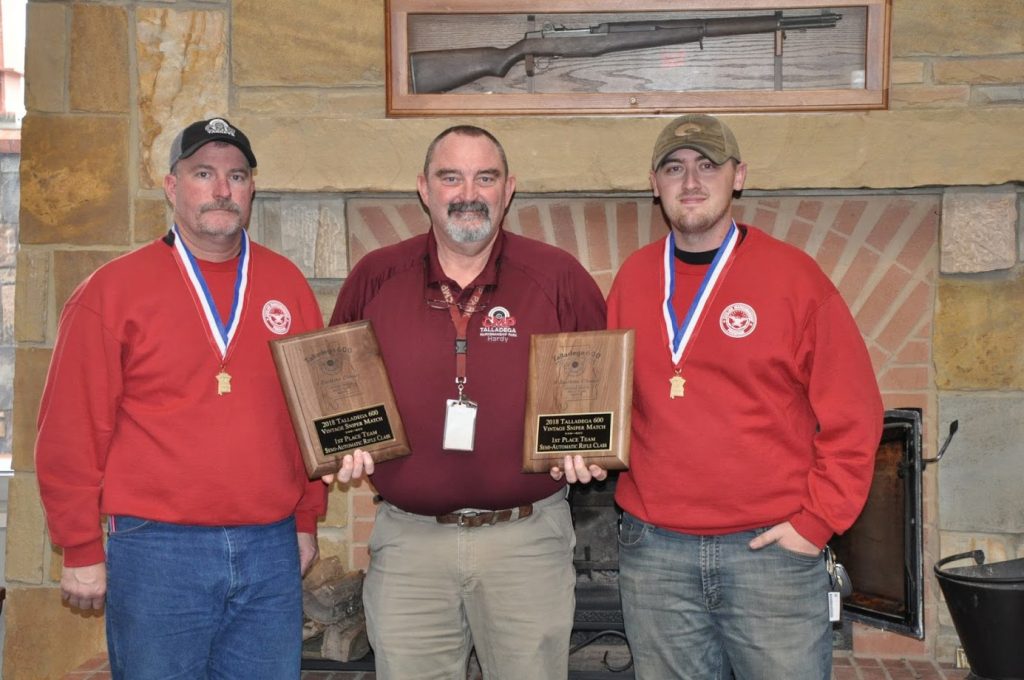 Roach Blasters, Abigail and Lawrence Keeven, topped the semi-auto Vintage Sniper competition.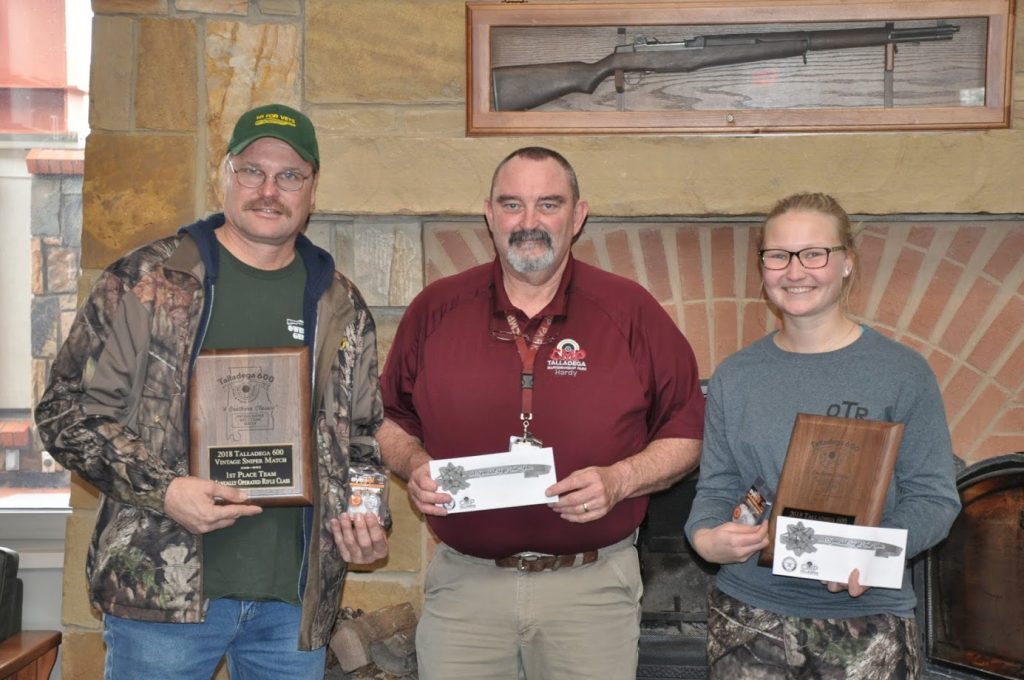 In the Rimfire Sporter event, Till added his name to record books again, this time with a Tactical Class score of 579-21x. Bruce Gregory, 61, of Papillion, NE, led the O-Class with a score of 556-11x, as junior Rachel Slizewski, 17, of Commerce, GA, claimed the T-Class win (593-33x),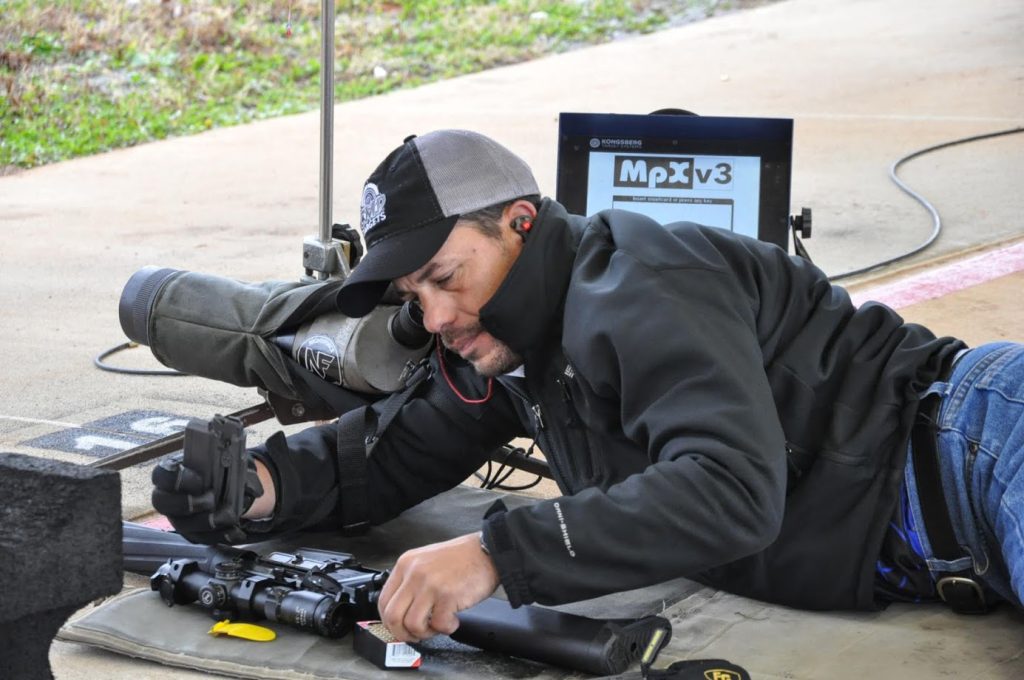 Winning overall in the EIC Rifle Match Course was SGT Verne Conant, 22, of the U.S. Army Marksmanship Unit (AMU), with a commanding score of 494-17x. Teammate SSG Cody Shields, 34, followed in second, as High Non-Distinguished competitor SGT Jarrod McGaffic, 18, earned the third place spot.
The trio of AMU members went on to win the 4-Man team event, with the help of SGT Ichord Lane, with a total score of 1969-83x.
Conant was also the overall competitor of the Congressional 30 rifle event, nearly reaching the current record score of 299-13x set by Justin Utley at last year's Talladega 600 by posting an aggregate of 299-5x.
The civilian team of Fox/Klauer (James Fox and Tim Klauer) overtook the HP Dixie Double team event, with a score of 591-21x. Fox was the highest scoring individual of the match, marking an impressive 297-11x.
For a complete list of results of the Talladega 600, visit http://ct.thecmp.org/app/v1/index.php?do=match&task=edit&match=17470.
Photos are available online on the CMP Zenfolio page at http://cmp1.zenfolio.com/f667543629.
**IMPORTANT NOTE! The next Talladega 600 has been moved from its usual December dates and will be fired Nov. 19-24, 2019. Mark your calendars!
About Talladega Marksmanship Park:
The CMP Talladega Marksmanship Park is a destination for firearm supporters and those intrigued by the sport, featuring exclusive CMP electronic targets and scoring monitors that can only be found at the 500-acre facility. The park is open to the public every week and regularly hosts rifle, pistol and shotgun events all year long.
Off of the firing line, the Club House holds a fully-stocked Pro Shop that includes an exclusive collection of rifles, pistols, ammunition, marksmanship accessories and CMP memorabilia.