New CMP "Aces" Postal Match to Open for Registration in January
December 3, 2014
Civilian Marksmanship Program
▸
The First Shot
▸
New CMP "Aces" Postal Match to Open for Registration in January
By michael dickinson
The CMP "Aces" Postal satellite match offers all junior and adult air rifle and air pistol shooters a program designed to encourage participation in the sport and test marksmanship skills nationally with their peers. The program consists of Air Rifle, Air Pistol, and Para-Air Rifle/Air Pistol events.
TARGETS
Quarterly matches can be shot on Orion paper targets or electronic targets. Orion targets must be requested from the CMP and will be mailed to participants.  All Orion targets must be returned for scoring at CMP. Scorecard files/Graphic scorecards from electronic targets may be faxed or emailed to CMP.  Electronic scorecards must show individual shots in decimal and centers, even for pistol. A graphic scorecard will do this.
CATEGORIES
[Rifle] 3×20 Sporter Junior; 3×20 Sporter Adult (19&older); 3×20 Precision Junior; 3×20 Precision Adult (19&older); 60 Standing; 60 SH1 Prone; 60 SH1 Standing; 60 SH2 Prone; 60 SH2 Standing
Competitors may fire in either sporter or precision, but not both
[Air Pistol] 60 Open; 60 SH1 Standing; PPP 40 Basic Supported (max age 13); PPP 40 Standing Supported (max age 15); PPP 40 International Standing (age 15-20)
FEES
$5 per competitor if using electronic targets
$8 per competitor if using Orion (We will mail a set of Orion targets)
Note: You cannot use your own Orion targets. We will supply the targets with competitor names and numbers.
RULES
The current National Standard Three-Position Air Rifle Rules and USA Shooting Air Rifle and Pistol rules apply.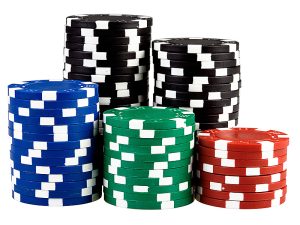 AWARDS
Every competitor who competes in the CMP "Aces" Postal will receive a specially designed participation poker chip. There will be a different color each quarter, so collect all four!
Category awards will be a specially designed wood plaque mailed to winners based on the number of participants in each category. Each category must have at least 10 competitors to receive an award for 2nd place, and 20 for 3rd place.
COURSE OF FIRE
All 3×20 courses of fire are 20 shots prone, 20 shots standing, and 20 shots kneeling in integer format while all other rifle courses of fire are 60 shots in decimal format.
All PPP courses of fire are 40 shots with the rest of the pistol events in 60 shots, both in integer format.
Important Dates to remember
| | | | | | |
| --- | --- | --- | --- | --- | --- |
| Quarter | Registration Opens | Entry & Payment Deadline | Targets/Scorecards Postmarked by | Results(o/a) | Challenge Period |
| 1st Quarter(JAN-MAR) | January 1, 2015 | January 30, 2015 | March 15, 2015 | April 1, 2015 | April 1 – 15 |
| 2nd Quarter(APR-JUN) | April 1, 2015 | April 30, 2015 | June 15, 2015 | July 1, 2015 | July 1 – 15 |
| 3rd Quarter(JUL-SEP) | July 1, 2015 | July 30, 2015 | September 15, 2015 | October 1, 2015 | October 1 – 15 |
| 4th Quarter(OCT-DEC) | October 1, 2015 | October 30, 2015 | December 1, 2015(due to the holidays) | January 4, 2016 | January 4 – 20 |