New Achievement Awards Added to 2019 Travel Games Lineup
March 12, 2019
Civilian Marksmanship Program
▸
The First Shot
▸
New Achievement Awards Added to 2019 Travel Games Lineup
By Ashley Brugnone, CMP Writer
As part of its mission, the Civilian Marksmanship Program (CMP) is dedicated to recognizing the successes of its competitors by distributing a variety of awards at its many rifle and pistol events held across the country.
The CMP Travel Games are regional competitions held throughout the year, featuring CMP's own rifle and pistol outdoor events centered around recreation-oriented competition and educational activities. This year, the CMP has decided to add more category awards to its Travel Games events to further acknowledge talented individuals and teams.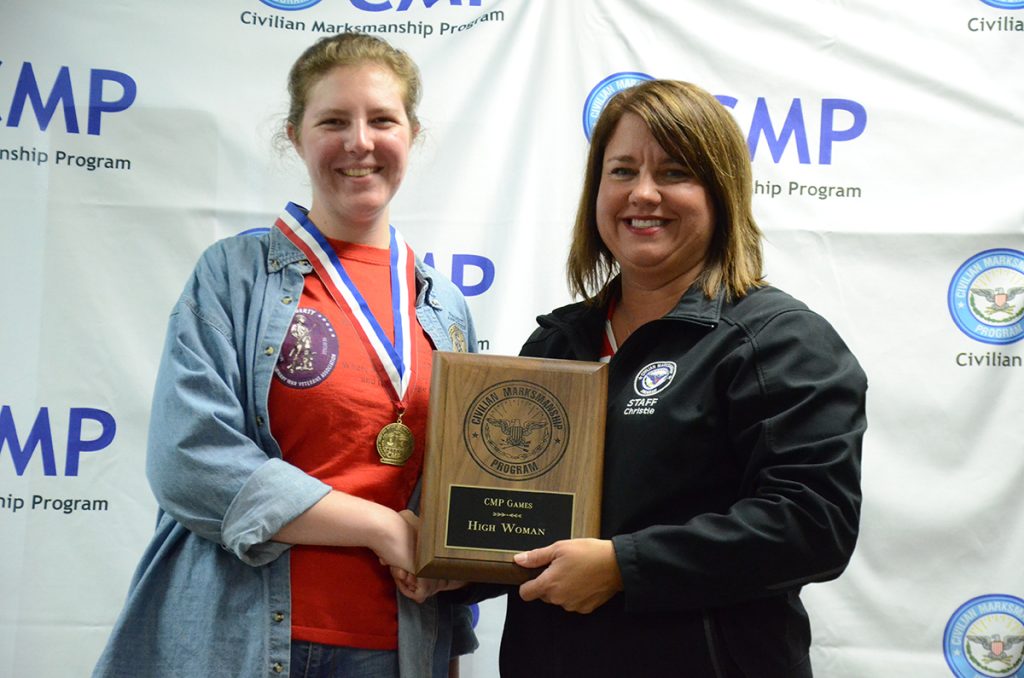 In rifle, Garand, Springfield, Vintage, Modern Military and Carbine Matches will now recognize High Woman competitors in addition to the Overall Winner, High Grand Senior, High Senior and High Junior awards. The High Woman will also be awarded during the M16 Match fired at the conclusion of the Small Arms Firing School.
CMP Games Pistol Matches (1911 As-Issued Pistol Match & Military & Police Pistol Match) will now be presenting High Grand Senior, High Senior, High Women and High Junior honors, along with the Overall competitor.
The lineup for achievements for the Travel Games Cup Matches have also been updated, with separate categories for civilian and service awards.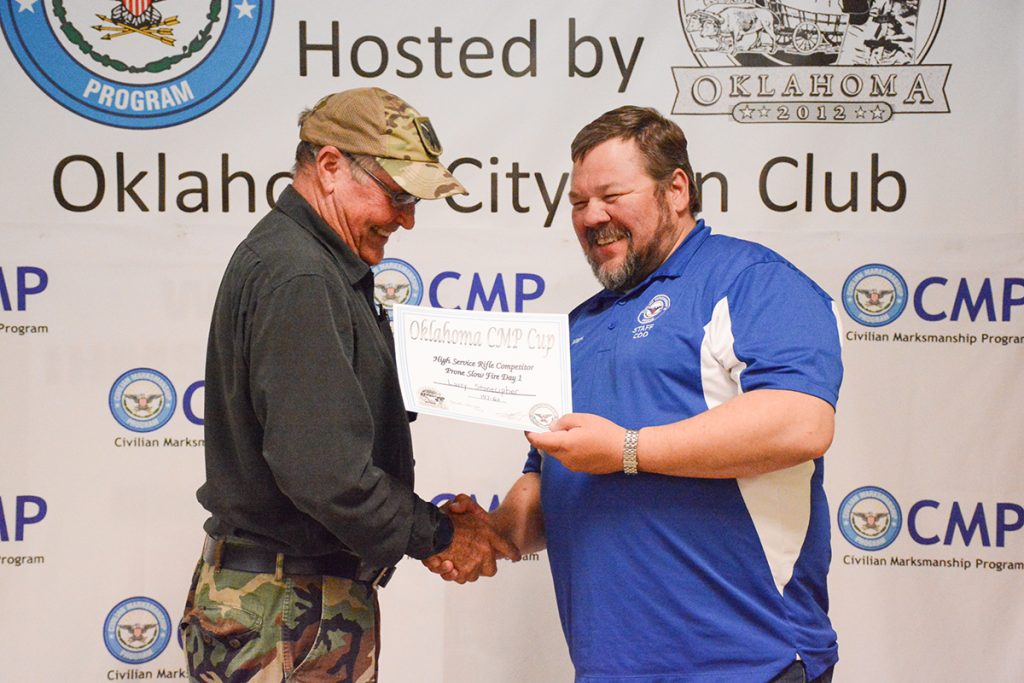 To note, per CMP Competitions Rules, individual awards will only be recognized if there at least five eligible competitors in a category. Team awards must have at least three eligible teams for awards to be presented. If there are less than five for individual and three for teams, recognition may be given without receiving an award.
Dates for the 2019 Travel Games:
26 April-5 May– Eastern CMP Cup & Games Matches, Camp Butner, NC
7-9 June– Talladega D-Day Matches, Talladega, AL
16-22 September– New England CMP Cup & Games Matches, Jericho, VT
7-13 October– Oklahoma CMP Cup & Games Matches
19-24 November– Talladega 600, Talladega, AL
About the CMP Travel Games:
Events fired at the Travel Games include a mix of modern and vintage military rifle competitions like the John C. Garand, Springfield, Rimfire Sporter, Carbine and Vintage Sniper Matches. The Travel Games also feature a growing field of pistol opportunities, to provide guests with even more competitive avenues, as well as a Small Arms Firing School for new and experienced marksmen. Other informative clinics are conducted throughout the Games Matches by qualified CMP staff members.
CMP's Cup Matches, formerly known as the Creedmoor Cup Matches, will now be a fixture at Travel Games events. Cup Matches include a 4-Man Team Match, an EIC Rifle Match and three days of 80-Shot events.
Rifle competitions of Travel Games events will be fired on CMP Targets, a user-friendly electronic target system that instantaneously produces shot placement and eliminates the need for pit duty – allowing quicker matches and less physical strain, absolutely suited for new or experienced competitors of virtually all ages and sizes.
For more information on each Travel Games event and a link to registration, visit https://thecmp.org/competitions/cmp-travel-games/.