Calling all Junior Air Rifle Shooters – Enter the CMP National Postal Championship Today
November 11, 2013
Civilian Marksmanship Program
▸
The First Shot
▸
Calling all Junior Air Rifle Shooters – Enter the CMP National Postal Championship Today
Registration for the nation-wide CMP National Postal Championship continues until 31 January 2014. This is a 3×10 air rifle match and is open to all junior programs, including all JROTC, 4-H, Boy Scouts and junior clubs. The competition is meant for those juniors interested in testing their skills against some of the top shooters in the country, from the convenience of their home ranges.
photo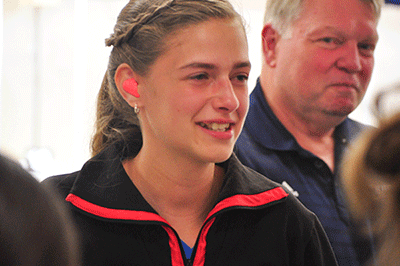 "We at the CMP are excited about this match and are looking to build on the success of last year's events," said Katie Harrington, CMP program coordinator. "The postal match is a great opportunity for junior shooters to rank themselves with the rest of the nation and also provides shooters with the opportunity to compete shoulder-to-shoulder with their peers at the Regional and National matches."
Registered shooters will receive official CMP targets by mail to fire record shots upon at each of the three positions: prone, standing and kneeling. Targets will then be mailed back to CMP for scoring. The top shooters of the Postal competition will qualify for the CMP Regional Championships, to be held in Camp Perry, OH, in March 2014 and Anniston, AL, and Layton, UT, in April 2014.
photo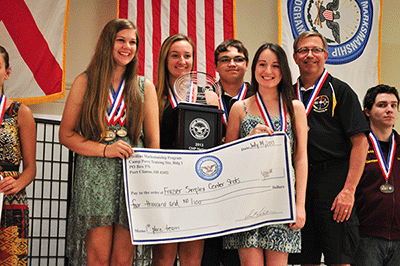 Postal scores will be available for viewing through CMP's Competition Tracker system, found by logging on to http://ct.thecmp.org.
Midway USA is the official sponsor of the CMP 3-Position Air Rifle Championships. The company will be awarding generous endowments to winning teams and individuals that qualify for this year's Regional Championship, as well as those who place at the National level. Midway USA is a leading U.S. firearms products retailer, committed to helping sustain junior shooting programs across the country.
For registration and more information on the CMP National Postal Championship, call (419) 635-2141, ext. 1131 or 1130.