Maryland Juniors Excel in Marksmanship and Personal Achievements
February 25, 2015
Civilian Marksmanship Program
▸
The First Shot
▸
Maryland Juniors Excel in Marksmanship and Personal Achievements
Sumbitted by Andrea Miller, Maryland CMP State Director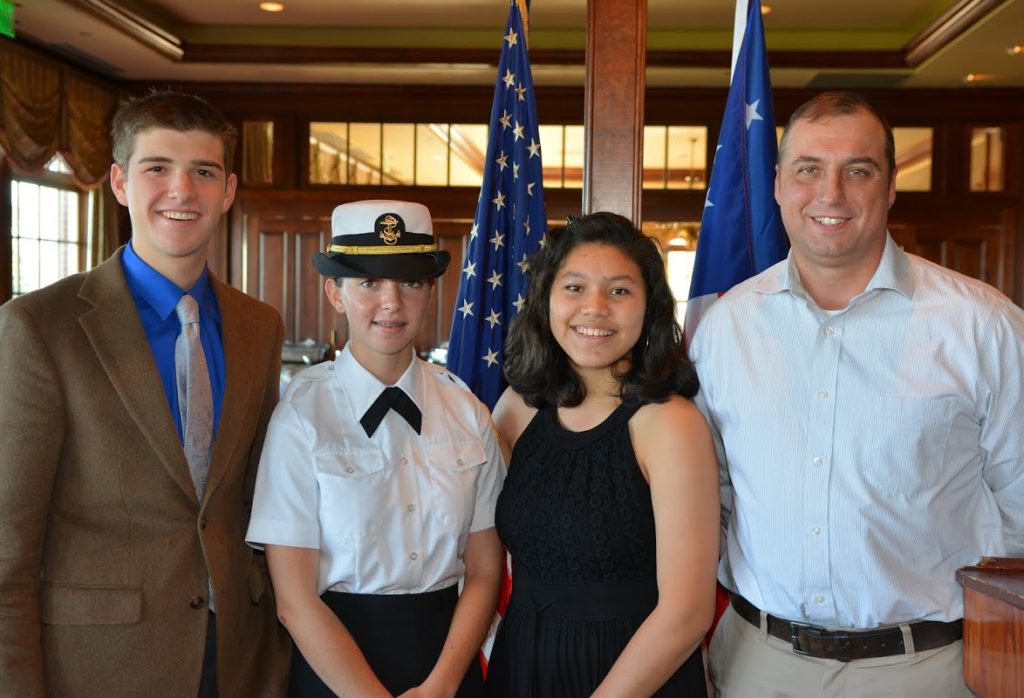 Yulong Jones is being awarded the Top Shot Youth award for Air Pistol:
Yulong Jones is 14 years old and a freshman at Northwest High School in Germantown, MD. She first started shooting when she was 11 years old in the summer when she joined the Junior Shotgun League at the neighborhood Izaak Walton League Rockville Chapter. Later that fall, she joined the Chapter's Junior Roaring Rifles and participated on the Sporter Air Rifle Team. She also had the opportunity to try Air Pistol as well. Over the next three years she continued to participate in CMP and NRA air rifle matches and won several individual and team medals for various matches, while at the same time getting better in air pistol events.
Last winter, she started to focus on air pistol and came in first place in the Maryland State Junior Olympics Air Pistol event for women. She also came in Second Place at the Junior Olympics in Colorado Springs, CO, for the J-3 category (14 years & under) and 10th place overall.
Aside from shooting, Yulong has won several art awards for Montgomery County Schools and with Private Sector Art Exhibits for the Ecology and Woman's Health. She also had her first place artwork used as a book cover for the Celebrating Diversity Through Creative Writing publication, being sold at Amazon and listed in Maryland School libraries. Yulong is a lifetime member of the NRA.
Rachael Sanchez is being awarded the Top Shot award for Sporter Air Rifle:
Rachael is going into her third year of shooting. Having earned over 20 medals from her freshman and sophomore year, Rachael has excelled in rifle since the beginning. Her most recent awards were just this last year at the National Junior Olympics in Ohio, where she placed second for Sporter Class in her age group and seventh overall. Rachael also met the requirements and received her CMP Junior Distinguished Badge. Rachael is the team captain of the Patuxent NJROTC air rifle team, where she has led her team to the NJROTC Air Rifle National Championships, the National Junior Olympics and the CMP National Air Rifle Championships. This year, she led her team to two consecutive first place shoulder-to-shoulder match championships – all while maintaining honor roll status in school and performing admirably as the deputy supply officer in her NJROTC unit.
 Nash Richardson is being awarded the Top Shot Youth award for Small-bore:
 Nash is a senior in high school and has been shooting precision air rifle for seven years. This year, he qualified for and shot in the Junior Olympics in Colorado Springs, CO, and won the Maryland State Indoor Small Bore Match. Beyond shooting, Nash is the Student Government president, president of his senior class, Lieutenant Commander of the NJROTC unit in high school and is the Governor's Youth Volunteer of the Year.
Kirk James is being awarded the Coach of the Year award:
Shooting and hunting have always been a part of Kirk James's life. He has been a lifelong member of the Izaak Walton League and the National Rifle Association. Wanting to pass down the tradition, once his kids became old enough to hold a gun, he took them for their hunter safety certification. As they grew, so did their interest in competitive shooting. During that time, Kirk became a NRA and 4-H certified instructor.
Kirk spends half the year as head rifle coach for the Howard County 4-H Shooting Sports program, where he and his wife, Joyce, instruct all levels of skills from first-time shooters to more experienced youth.
The other half of the year, Kirk coaches advanced air rifle skills to youth at Damascus Izaak Walton League. In addition, whenever possible, he assists Norris Diefenderfer at the Antietam Junior Rifle Club in Hagerstown, MD.
The James' have three children: Kelly, Hunter and Victoria – all of which have or are participating in rifle shooting. Combined, they have had five invitations to the Junior Olympics in Colorado Springs, while the oldest shoots on a NCAA rifle team for the University of Tennessee, Martin.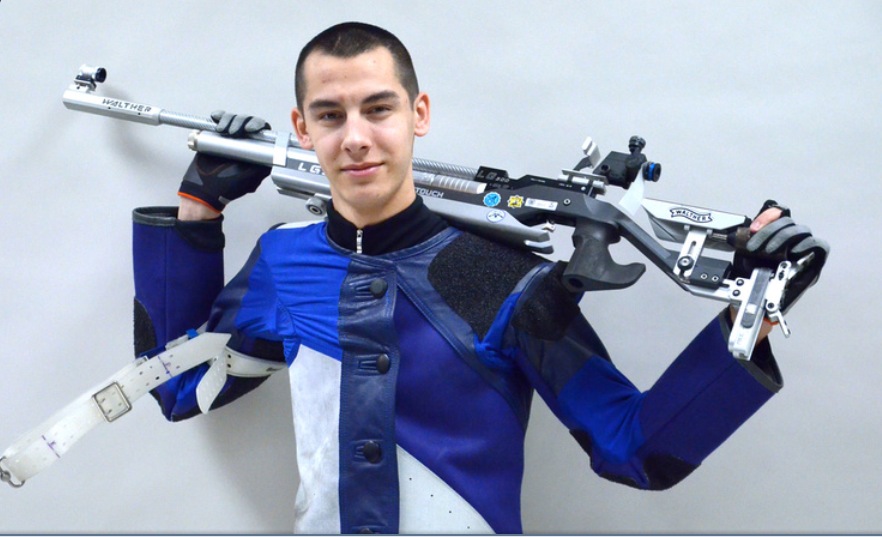 Tyler Ramos is being awarded the Top Shot Youth award for Precision Air Rifle:
Tyler had started shooting when he was four years old but didn't start competition shooting until he was a freshman in high school, shooting sporter air rifles. As a freshman and as a rookie, he was the top shooter for the DELMARVA region, which he would hold through his entire high school MCJROTC career. As a sophomore, he qualified to the MCJROTC National Championship. This is where he was introduced to precision shooters and decided to transition to precision shooting. He then qualified every year since for the MCJRTOC and the All Service Nationals. Since then, he has earned three National Championships with his Queen Anne 4-H Club and won the MCJROTC National Championship – earning his Junior Distinguished Badge. Tyler is currently serving in the United States Navy and is attending and shooting at the Naval Academy Prep School in Rhode Island. He will be attending the United States Naval Academy in 2015 and will be a member of the rifle team.