M1 Carbine Match Features Separate Class Overlooked By Competitors
June 22, 2017
Civilian Marksmanship Program
▸
The First Shot
▸
M1 Carbine Match Features Separate Class Overlooked By Competitors
By Ashley Brugnone, CMP Writer
The Civilian Marksmanship Program's (CMP) M1 Carbine Match has become a favored event amongst competitors over the last decade. Featuring the Carbine rifle issued to soldiers during World War II as a lighter version of the M1 Garand, these delicate rifles have the reputation of being a distinctive and enjoyable challenge for competitors, young and old. Hundreds of participants enter the match each year, but most are unaware of the secondary class that is offered during the event.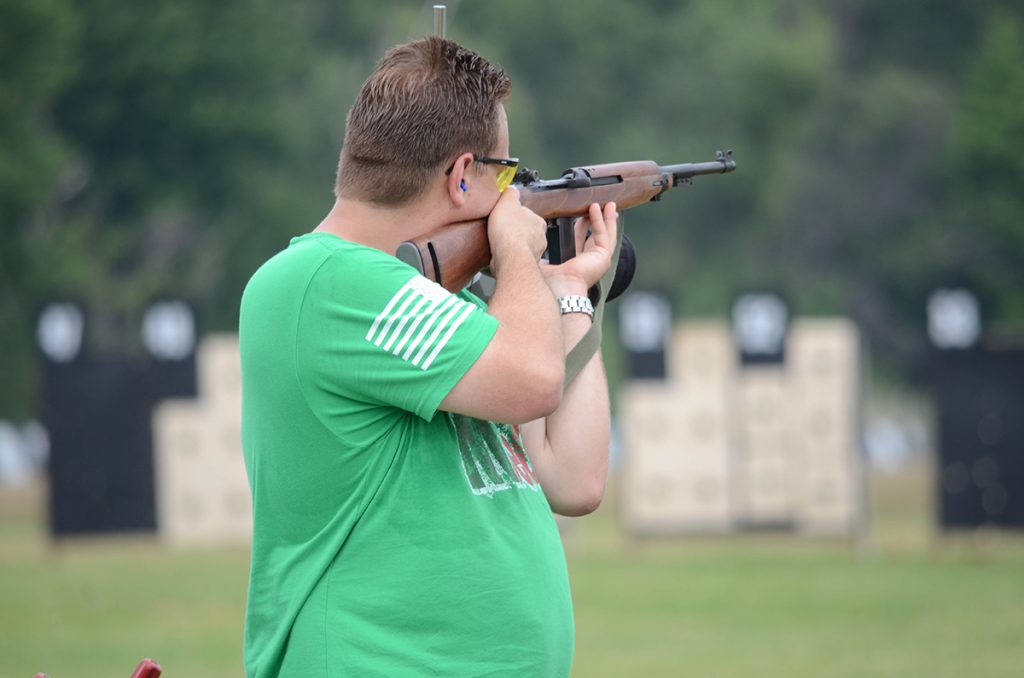 The Carbine Match features As-Issued Carbines that must be U.S. M1 or M1A1 chambers for .30 caliber cartridges issued by the U.S. Armed Forces and manufactured by Inland, IBM, Irwin-Pedersen, National Postal Meter, Quality Hardware, Rock-Ola, Saginaw Steering Gear, Standard Products, Underwood or Winchester. But a fact that many don't realize about the Carbine Match is that it is also open to Commercial Carbines – that is, those made by other manufacturers of the same legal type and caliber permitted by the match program.
Those firing rifles that qualify for the Commercial Carbine will compete in a class all of their own, separate from the As-Issued crowd. If there are at least five competitors in the Commercial Carbine competition, a plaque is given to the overall winner. With enough competitors, there are even opportunities for other awards to be given within the Commercial Carbine match, including High Junior, High Senior and High Grand Senior.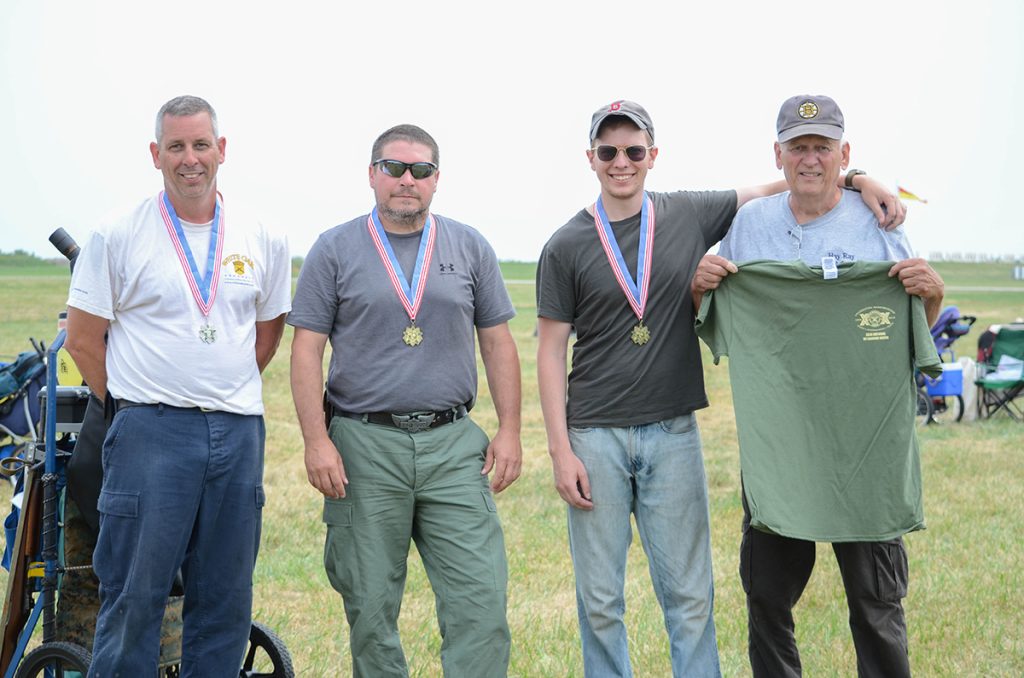 The Commercial Carbine competition was added to the M1 Carbine event in 2014 at an attempt to open the match to even more interested competitors who may not own one of the specified manufactured rifles. Since its installation, the Commercial Class has slowly grown each year, with even more room for expansion in 2017. Offering the chance for a little extra fun, the smaller class size gives competitors a tighter competition with family and friends and a greater opportunity for earned awards.
The M1 Carbine Match is not only fired at the National Matches at Camp Perry in Ohio, but also at other CMP Travel Games events throughout the year – held annually in North Carolina (Eastern Games), Oklahoma (Oklahoma Games), Vermont (New England Games) and Arizona (Western Games), as well as the Games Matches held at CMP's Talladega Marksmanship Park in Alabama.
If you own a M1 Carbine that fits the Commercial Class, consider signing up for a match! Not only will you be able to fire in one of the CMP's most popular events of the year, you'll get the chance to meet other enthusiasts and see their rare and carefully refurbished rifles as well. Registration is open for the National M1 Carbine Match held at Camp Perry on Thursday, July 20th.
About the M1 Carbine Match:
The M1 Carbine Match was first introduced to the National Matches early in the 1950s before taking a hiatus for several decades – finally returning to the lineup in 2006. Since then, it has become a preferred fun match for competitors that offers a unique challenge that can only be offered by the M1 Carbine rifle.
The match is fired entirely at 100 yards and features 10 shots each from prone, prone from standing, sitting/kneeling from standing and standing positions. A sighting time of 10 minutes is also permitted, with a maximum of 10 shots before record fire begins.