Local Holds Bachelorette Party at CMP's Gary Anderson Competition Center Air Range
June 8, 2022
Civilian Marksmanship Program
▸
The First Shot
▸
Local Holds Bachelorette Party at CMP's Gary Anderson Competition Center Air Range
The Civilian Marksmanship Program (CMP) is known for its broad footprint in marksmanship safety and education across the country, but the organization's lesser known offerings include exciting activities right in Northwest Ohio – available to anyone, near or far. Its facilities are open daily to the public and accessible for rentals to businesses, friends, families or maybe even, like recently, a lively bachelorette party.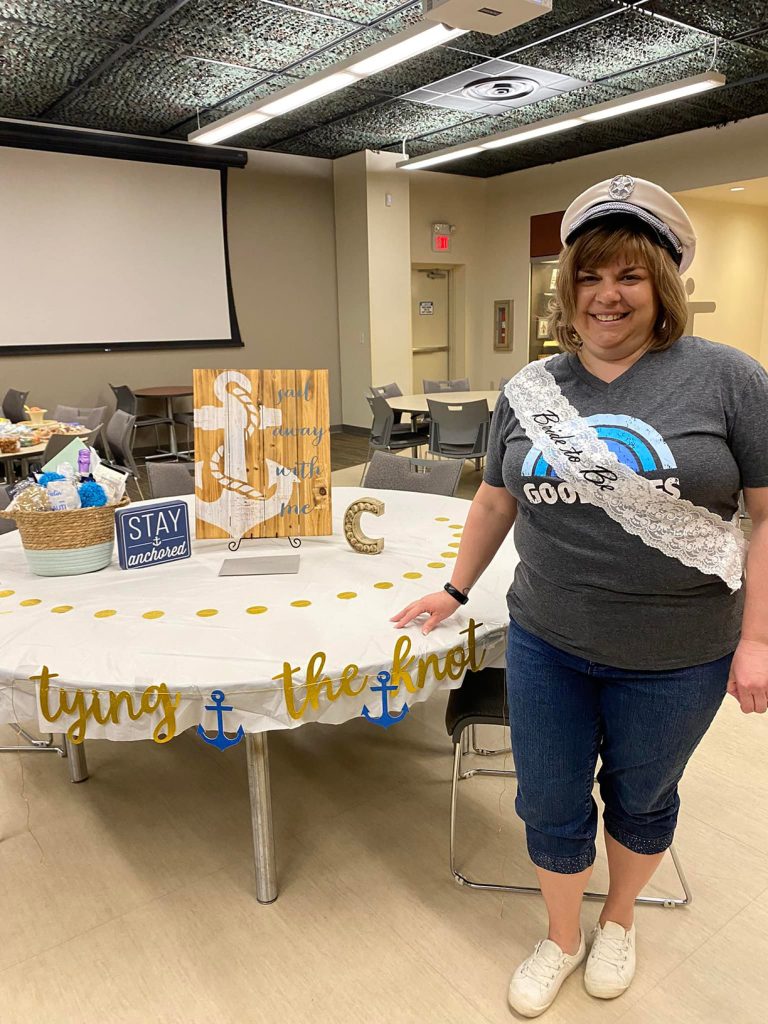 Mary Ann Snider, a resident of Oak Harbor, Ohio, is gearing up to marry her fiancé, J.R. Cipiti, who proposed on Christmas morning in 2021. Their wedding date is set for July 16, 2022, in nearby Port Clinton, which also happens to be Mary Ann's 50th birthday.
With the wedding date inching closer and closer, Mary Ann and her co-workers at Oak Harbor's Ottawa County Job & Family Services began discussing the idea of a bachelorette party for the bride-to-be.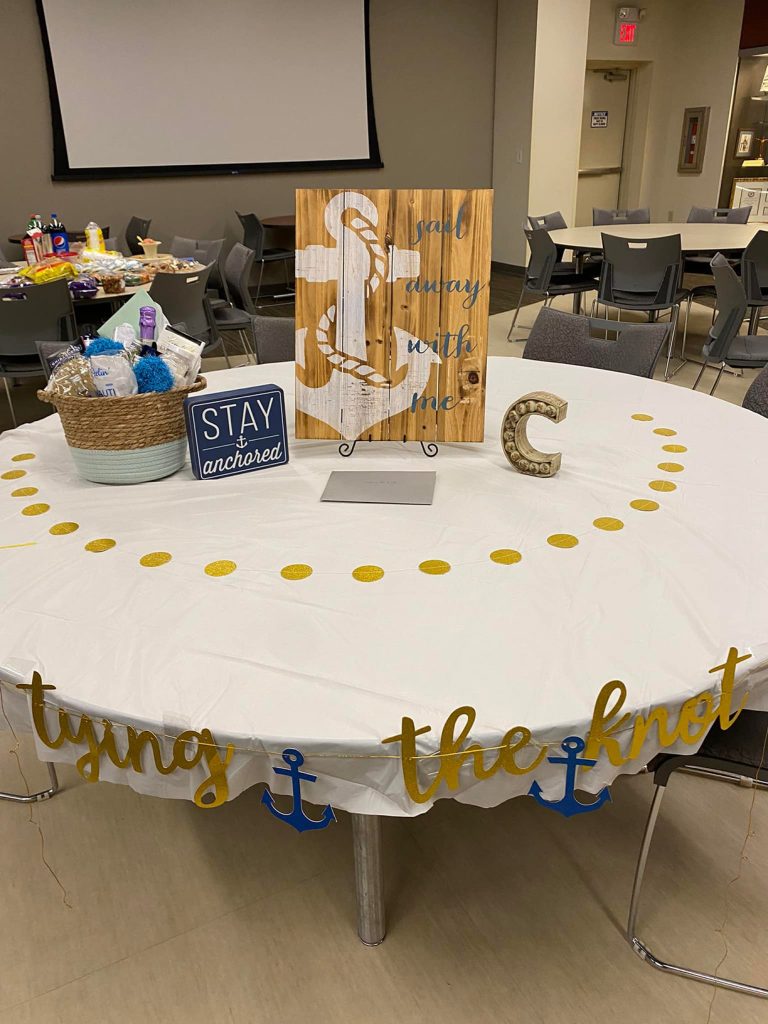 "We were talking one day about how fun it would be to have a social event for the agency, for whomever wants to participate," Mary Ann explained. "They told me to keep my calendar open on a particular date and told me later what was being planned."
They collectively chose a local place many of them had been to before that made a positive impression – the air gun range within the Gary Anderson CMP Competition Center, located near Port Clinton on the grounds of the Camp Perry National Guard Training Facility.
The Gary Anderson CMP Competition Center is filled with several unique and fascinating features for guests to enjoy. The building houses remarkable displays of authentic Olympic memorabilia and other items from the career of celebrated American marksman, Gary Anderson, and holds a CMP memorabilia store, large classrooms and a sizeable common area.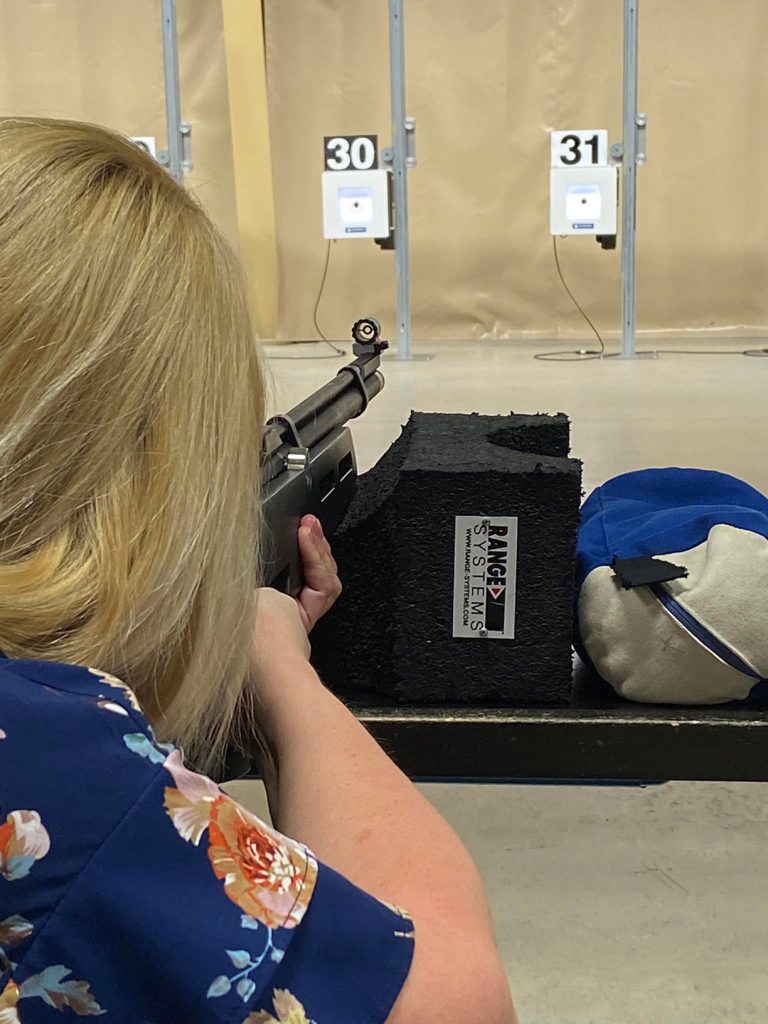 The north end of the building is home to CMP's own state-of-the-art, 80-point indoor electronic air gun range. The entire facility is available to rent for company outings, conferences, parties, family reunions and other social events and is open to more spontaneous plans – including a ladies' night out.
"I love unique ideas and thought it was a great location!" Mary Ann said of the spot for her bachelorette party.
The climate-controlled range also hosts daily Open Public timeslots, where individuals of all ages are welcome to bring their own air rifle or air pistol to fire for practice or fun. Those who are new to the sport and may not own an air gun are welcome to rent one from the CMP during their visit. The air guns used inside the range are powered with small pellets for firing and are easy to handle, with no noise or kickback – perfect for enthusiasts of all ages and physiques. Staff members are always on site to ensure safety and are happy to answer questions for those visiting.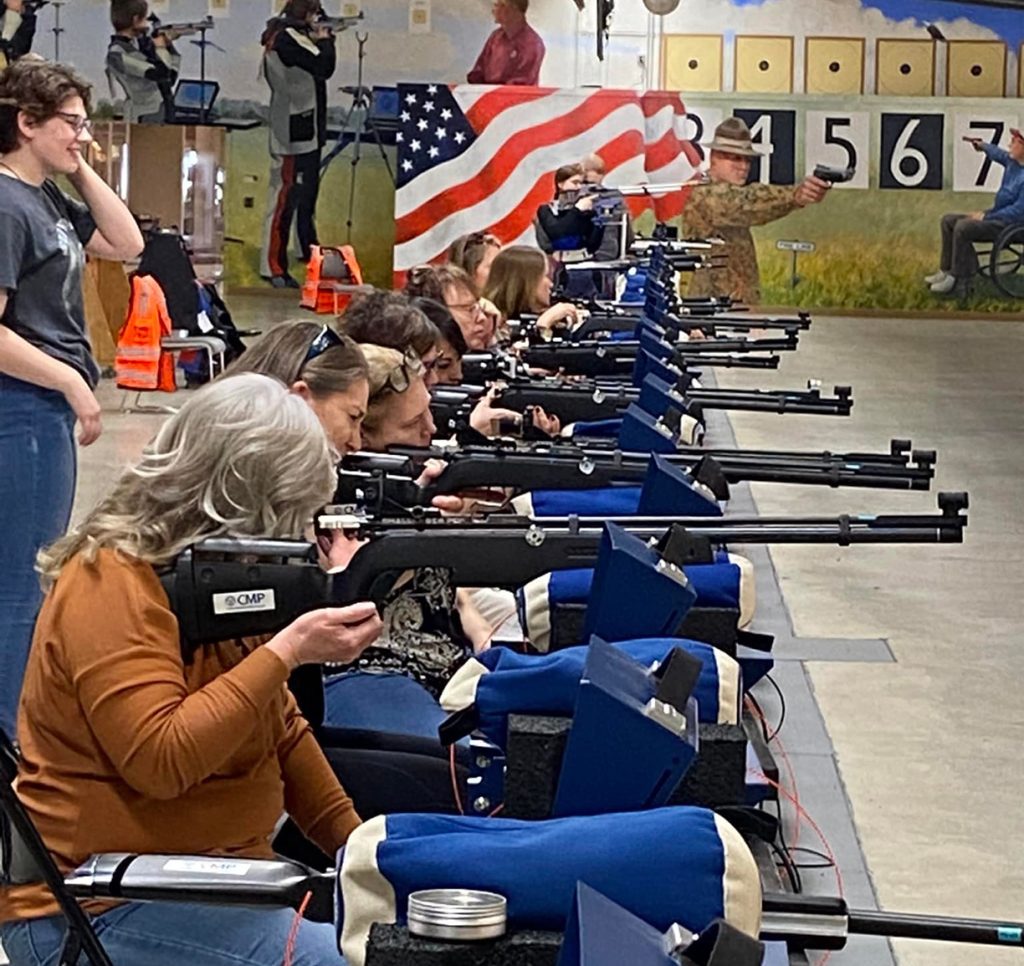 Mary Ann had been to the range before, when other businesses she was affiliated with had rented the range for themselves. She was familiar with the air guns within and was excited to get back to the CMP facility to give them another try.
"My upcoming wedding made a great excuse to gather at the range," she said with a smile.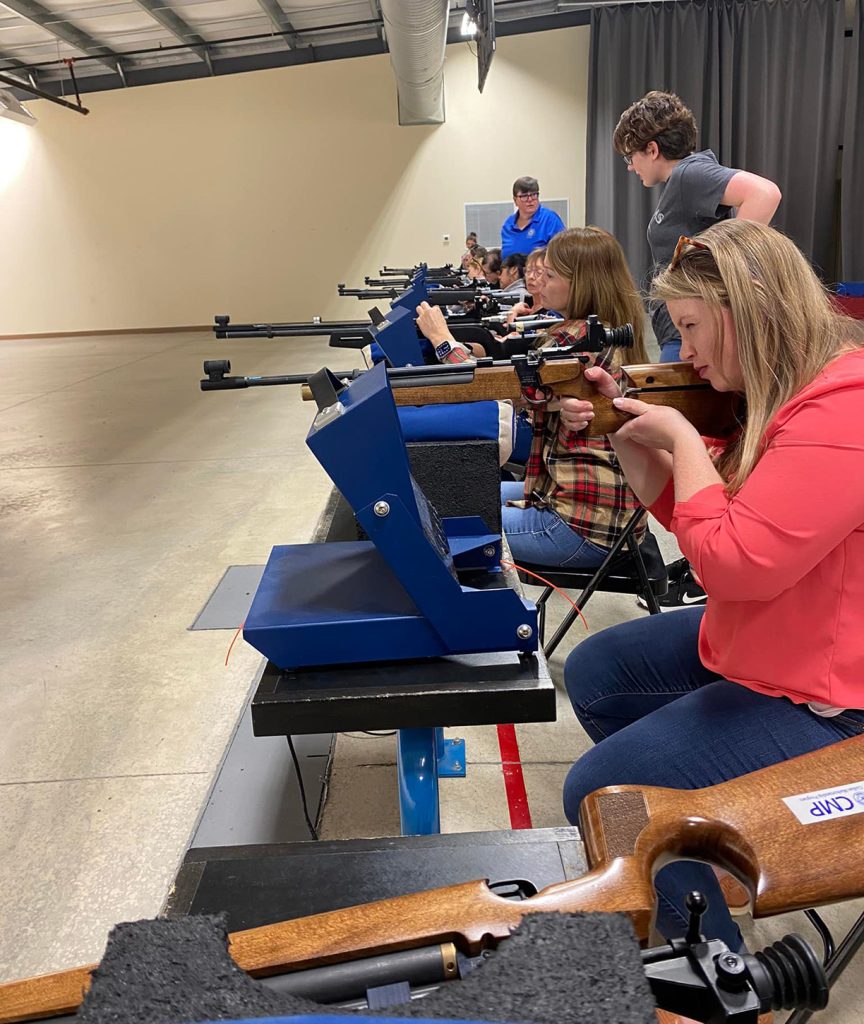 On the evening of April 28, Mary Ann's group of around 15 arrived at the range – a mix of those who had been there before and those who were seeing it for the first time. The range was expansive enough to accommodate a separate space just for the bachelorette group, in addition to the other community members that came out for the open range session. The common area offered an additional spot for food and socializing.
During their two hours at the range, the women kept it casual – allowing guests to come and go as they pleased between enjoying the snacks at the tables just outside of the range and relaxed entertainment on the firing line.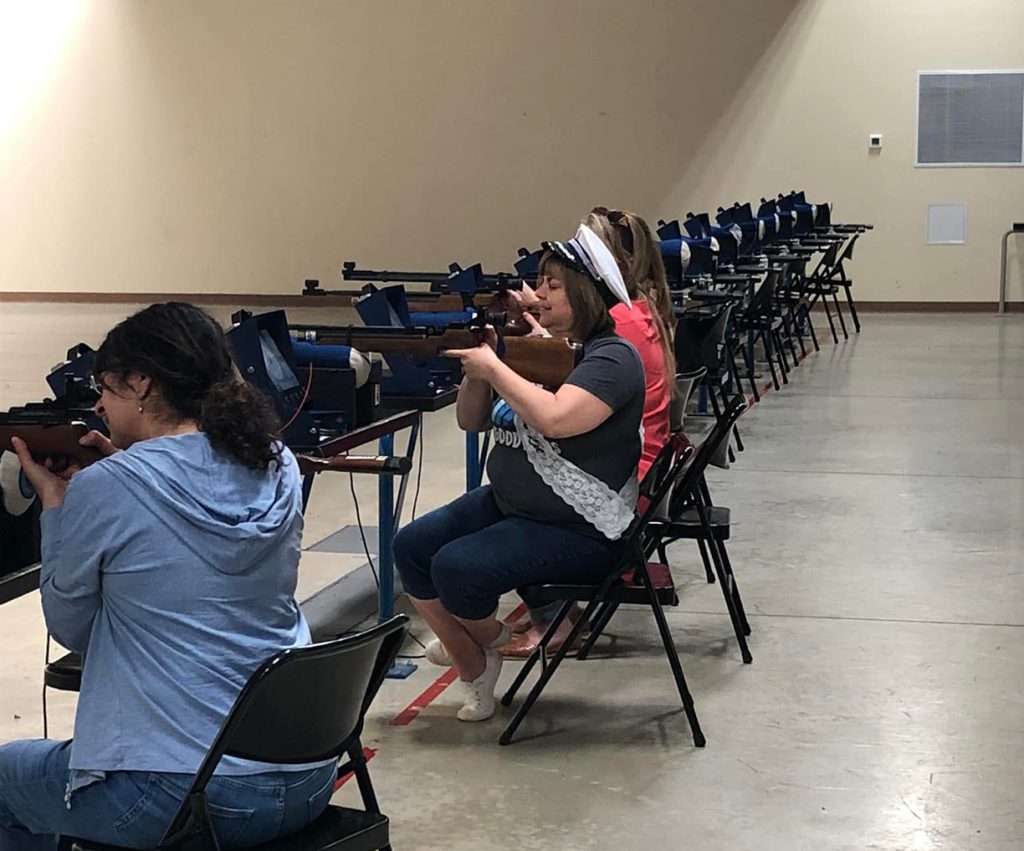 "Everyone had a great time," Mary Ann said. "Some even went back to the range the following week with family that were visiting from out of town."
She went on. "I highly recommend it, especially as a great rainy-day activity for anyone coming into town looking for something to do. It's super kid-friendly as well. If anyone is looking for a unique party venue, this is definitely a great one! The staff are great to work with and are very knowledgeable and helpful."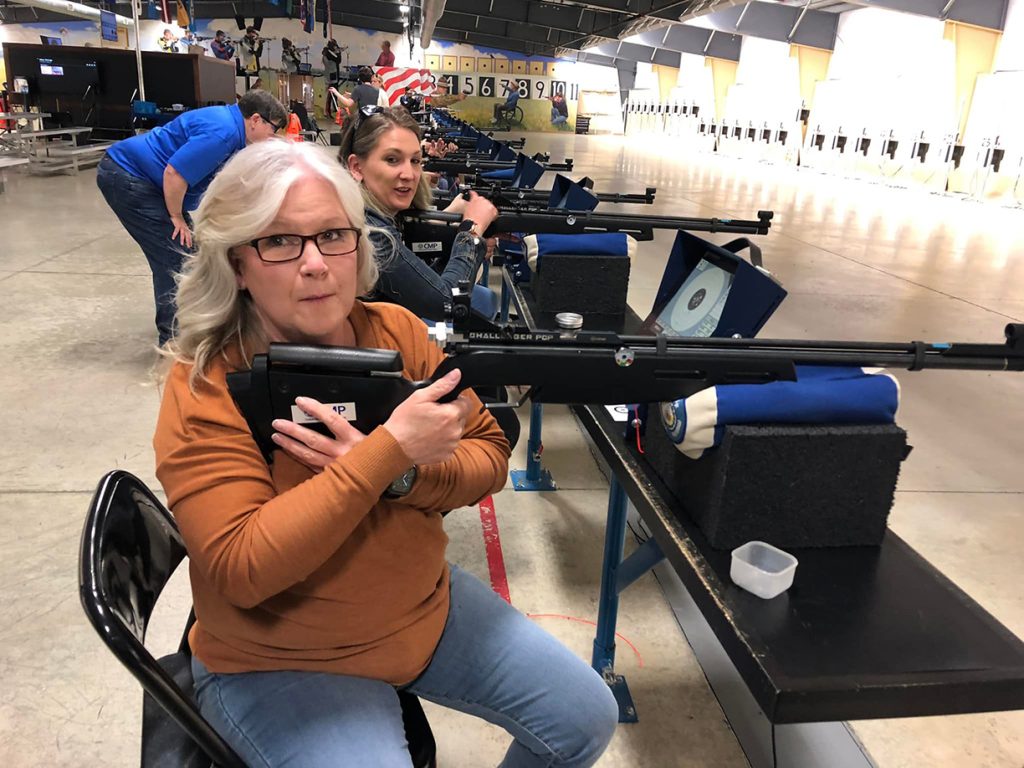 The Gary Anderson CMP Competition Center is open Tuesdays and Thursdays from 5 p.m. to 8 p.m. Guests may also visit by appointment Monday through Thursday 9 a.m. to 3 p.m. Additionally, the CMP hosts Monthly Matches for those who are ready for competition , or are interested in viewing a true marksmanship event, along with National Match Air Gun events held in July & August.
To learn more about the Gary Anderson CMP Competition Center, visit https://thecmp.org/air/cmp-competition-centers/. For rental information, call Catherine Green, North Range coordinator, at 419-635-2141 ext. 704.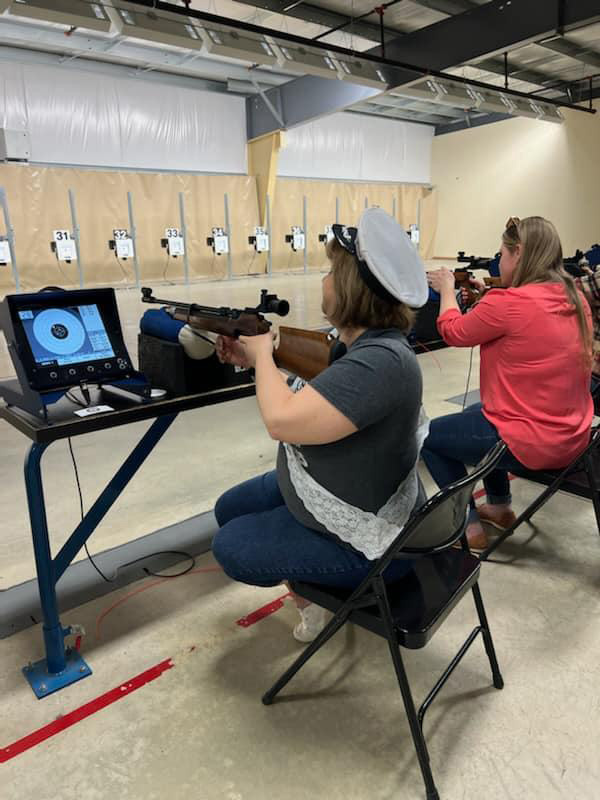 Southern Opportunities:
If you're in the Alabama area wishing you had the same opportunities as those in Ohio, you're in luck! The South CMP Competition Center, located in Anniston, includes the same accommodations as the Gary Anderson CMP Competition Center – with an 80-point electronic range, CMP Store and classrooms that are available for public use. The range is also open daily.
Just down the road, the CMP's Talladega Marksmanship Park is a 500-acre outdoor facility that offers rifle, pistol, shotgun and archery prospects for all ages, as well as a stocked pro shop! The park provides breathtaking views of the mountainous Alabama skyline, making it a beautiful backdrop for weddings, meetings, team-building sessions and other business or personal use.
Find more on the South Competition Center at https://thecmp.org/ranges/cmp-competition-centers/ and on the Talladega Marksmanship Park at https://thecmp.org/ranges/talladega-marksmanship-park/.