Larson, Lafayette Gun Club Claim Precision CMP Championships
July 19, 2023
Civilian Marksmanship Program
▸
The First Shot
▸
Larson, Lafayette Gun Club Claim Precision CMP Championships
By Claire O'Neel, CMP Feature Writer and Junior Camp Counselor
The Precision Class National Championships was held on July 10-12 at the Gary Anderson CMP Competition Center in Camp Perry, Ohio. Two matches were held, the CMP and Junior Olympic Three-Position Precision National Championships and saw over 250 athletes competing for the Championship titles.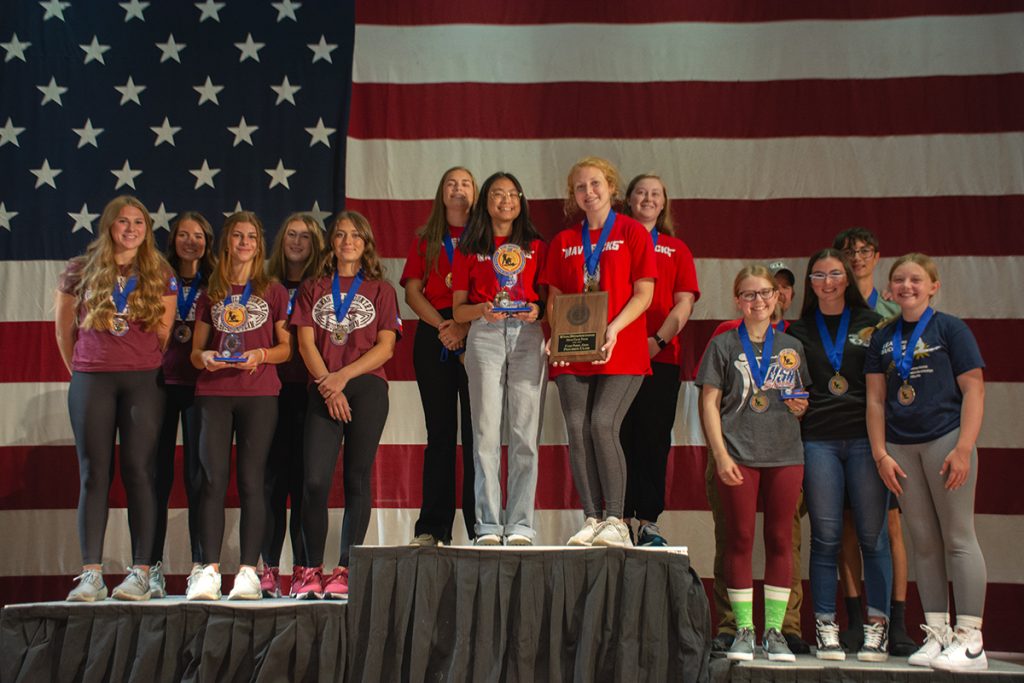 For the Junior Olympic Championship, the Mavericks from Georgia clutched the first-place spot on the podium after a solid performance firing a team score of 2361-172x. Their team was comprised of Susan Carter, Abigail Swain, Danjela Jordan DeJesus and Madison Kennedy and coached by David Hanson.
In second place was Texas Hill Country with a final score of 2357-150x and rounding out the podium was American Legion Post 295 Ohio with a team score of 2354-163x.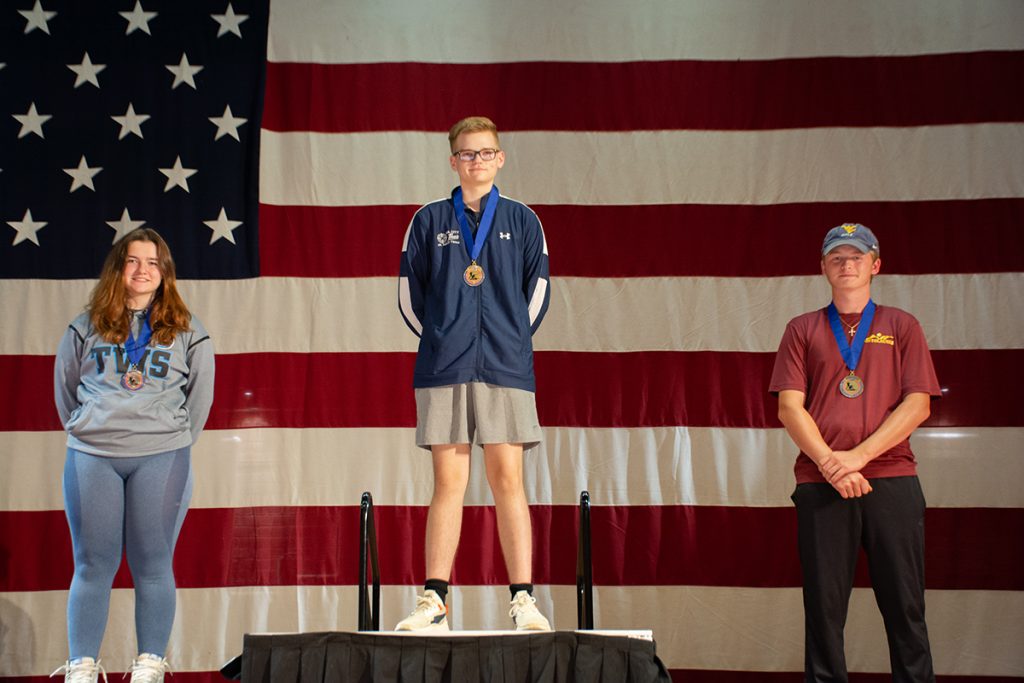 In the individual category for the Junior Olympics, Jack Ogoreuc, of Oil City Jr. Rifle Team (Pennsylvania) earned the champion title. After an exciting final, he edged Makenzie Larson, of American Legion Post 109 (Colorado), who placed second in the Final firing a 467 to Ogoreuc's 467.7. Larson qualified in first with an impressive 599-55x. Larson holds the National Record for 3P Precision Air Rifle with a 599-57x that she set in April. After a good fight in the final, Griffin Lake of Ontelaunee Junior Rifle (Pennsylvania) ended in third place.
Two spots on the National Future's Team were up for grabs during this match. An aggregate of both the Junior Olympic and CMP National Championships plus the athlete's best final was used to determine National Junior Team spots. These spots went to Larson and Ogourec. Earning a spot on the National Future's Team is an incredible honor. Congratulations to both athletes!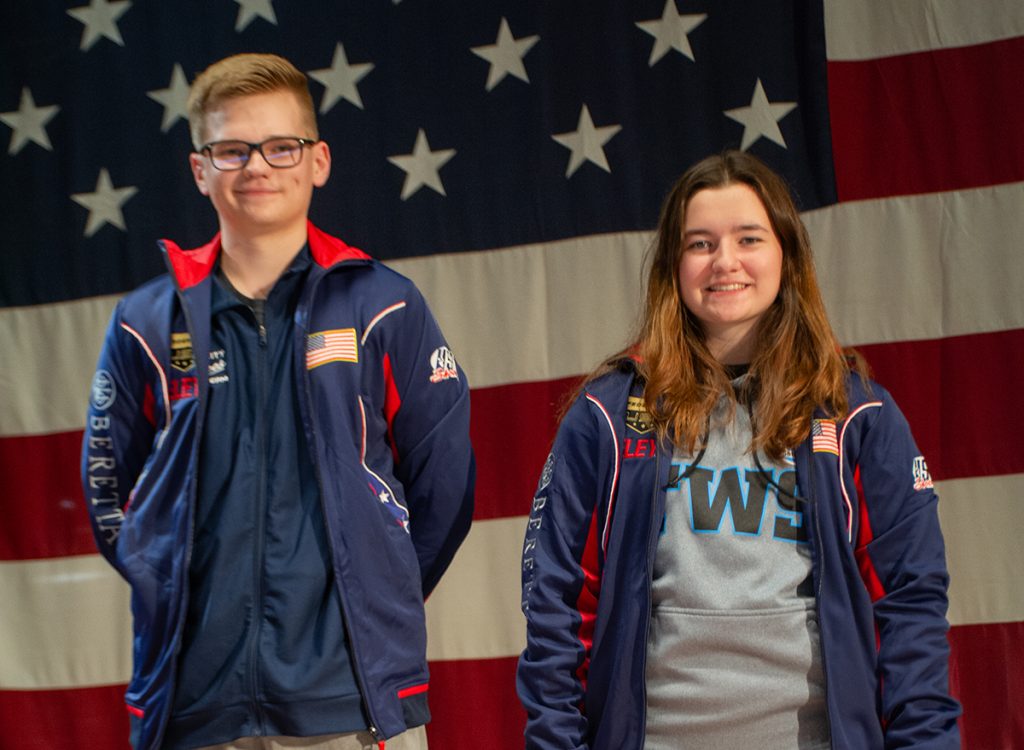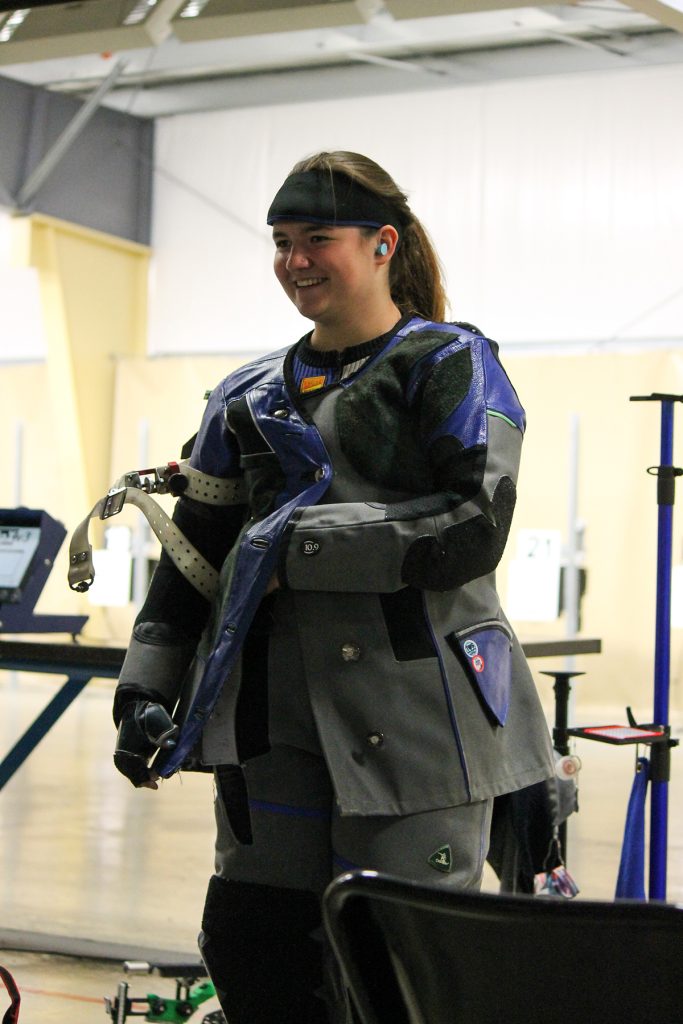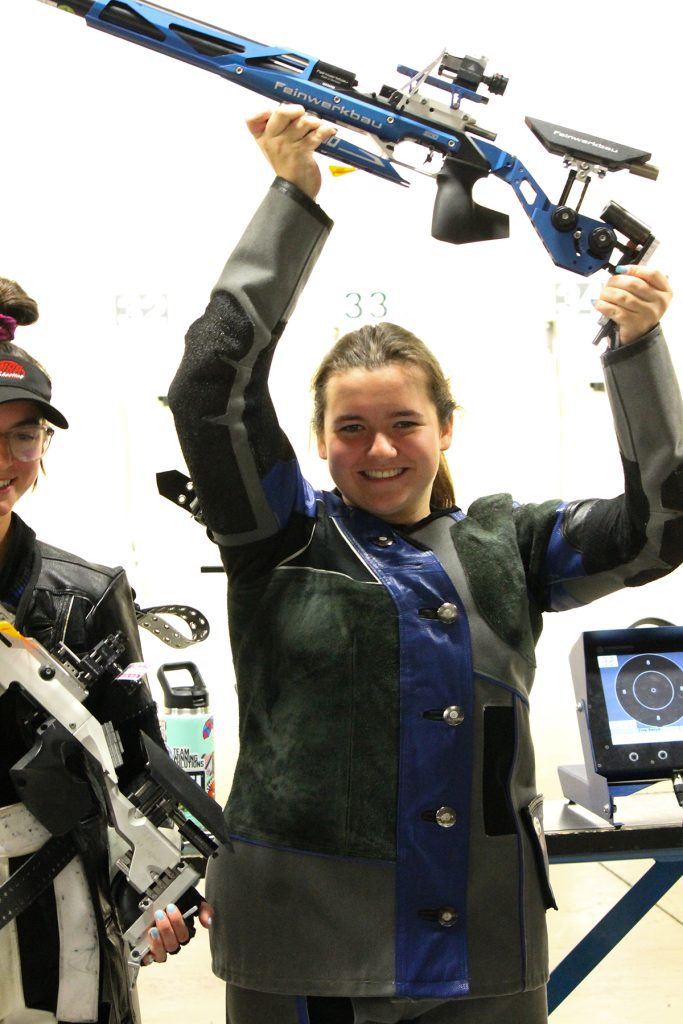 In the CMP 3P Precision National Championship, Larson came out on top after another impressive qualifying score of 598-55x and an impressive final score of 470.1. In second was Hailey Singleton, of American Legion Post 295 Ohio, and in third was Ziva Swick, of Palmyra Junior Rifle Team Pennsylvania. The top three athletes were awarded $1000 from the CMP.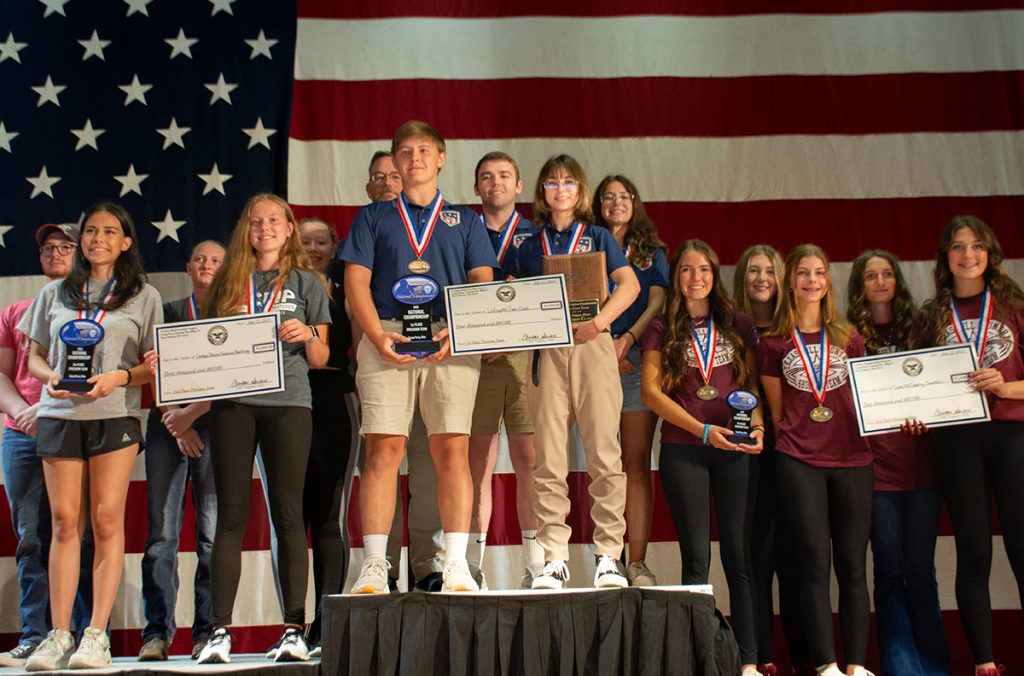 In the team match, Lafayette Gun Club from Virginia placed first with a score of 2358-168x and received a check for $4000 from the CMP. Team members were Brandon Evans, Matthew Stout, Maria Koenig and Victoria Koenig. The team is coached by Jason Stout. The second place team was awarded to Central Illinois Precision Shooting with a score of 2355-170x. They were awarded $3000 from the CMP. Placing in third place by just one center shot was Texas Hill Country Shooters who had a team score of 2355-169. They were awarded a check for $2000 by the CMP.
The High Scholastic Team was Sarasota Military Academy from Florida. Team members were Gabrielle Ayers, Mallory Edwards, Emrie Fast-Clarke and Jagrieliz Irizarry. The team coach was Riess Pellegrino.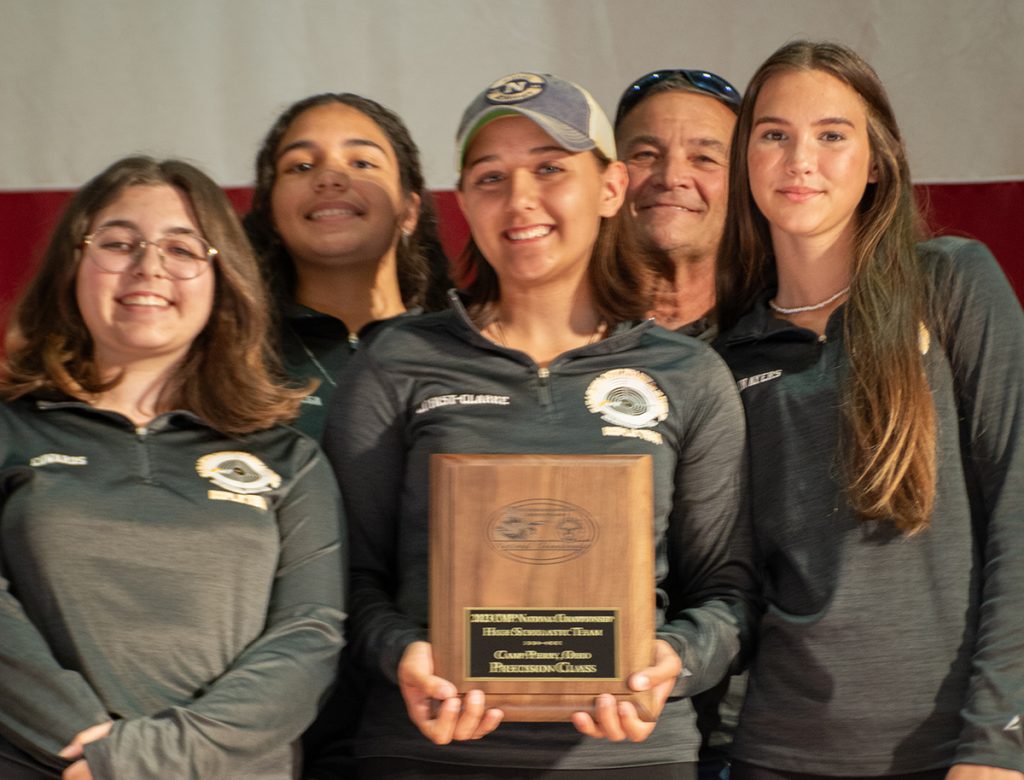 Every year, the CMP awards additional scholarships to the top three graduating seniors. This year's recipients were Griffin Lake, Brandon Evans, and Katrina Demerle. These scholarships can be used towards college tuition or a vocational school.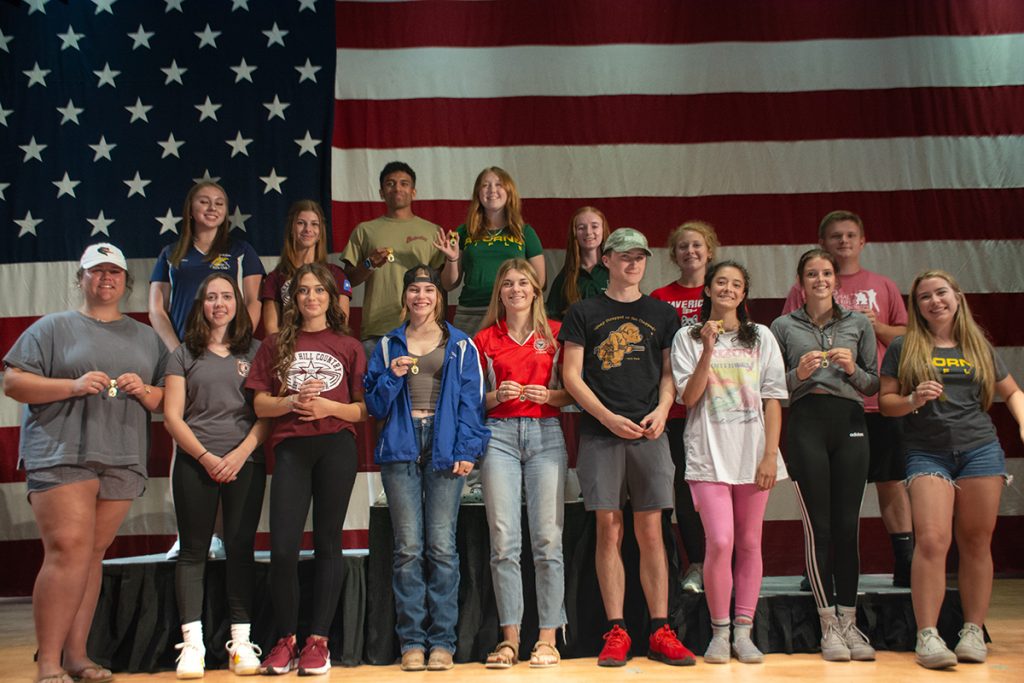 Twenty-one athletes were awarded their Junior Distinguished Badges, with thirteen shooters earning them during the Precision Championships. Earning a distinguished badge is an incredible honor, one that takes years of hard work and dedication to the sport. Find out more on the Junior Distinguished Badge Program by visiting https://thecmp.org/youth/junior-distinguished-badge/.
Full results from the CMP and Junior Olympic Championships can be viewed at https://ct.thecmp.org/app/v1/index.php?do=match&task=edit&tab=results&match=24984. Photos may be viewed at https://cmp1.zenfolio.com/f313385703.
We look forward to starting the 2023-2024 CMP Air Rifle Postal Matches this Fall!