Largest Crowd to Date Braves Stormy Weather at 2018 Camp Perry Open
January 31, 2018
Civilian Marksmanship Program
▸
The First Shot
▸
Largest Crowd to Date Braves Stormy Weather at 2018 Camp Perry Open
By Ashley Brugnone, CMP Writer
CAMP PERRY, Ohio – On the weekend of January 11, Northwest Ohio was battered by a strong winter storm that brought with it slick ice, drifting snow and wind gusts up near 30 mph. It was the perfect weekend for a little marksmanship competition – that is, for the airgun athletes who traveled to Port Clinton, Ohio, for the 2018 Camp Perry Open. The participants fired in the 80-point electronic indoor air range located within the Civilian Marksmanship Program's (CMP) Gary Anderson CMP Competition Center.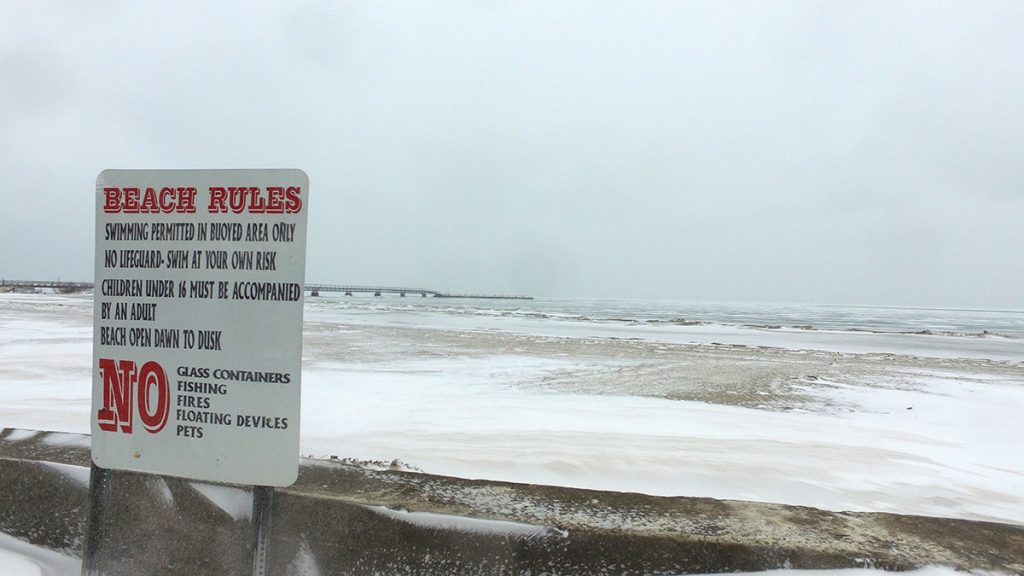 The Camp Perry Open is an air gun competition that combines both junior and adult competitors in shoulder-to-shoulder competition. A 3×20 junior match, featuring a qualification round and an elimination final, as well as an open 60 Shot air rifle and air pistol event for both adults and juniors make up the weekend schedule, along with the Open's famous Super Final.
This year, the event saw more participants than ever, requiring the addition of a fourth relay for the first time in the match's history.
While the wind howled, the snow swirled and the ice shelves from nearby Lake Erie brushed up over the shoreline outside of the facility, the one-day 3×20 junior competition kicked off the Camp Perry Open festivities. Due to the bad weather that persisted outdoors, making the roadways increasingly hazardous for travelers in the area, the 3×20 Finals matches were cancelled. The Top 3 precision and sporter competitors and teams were chosen from qualifying entries from the day's scores.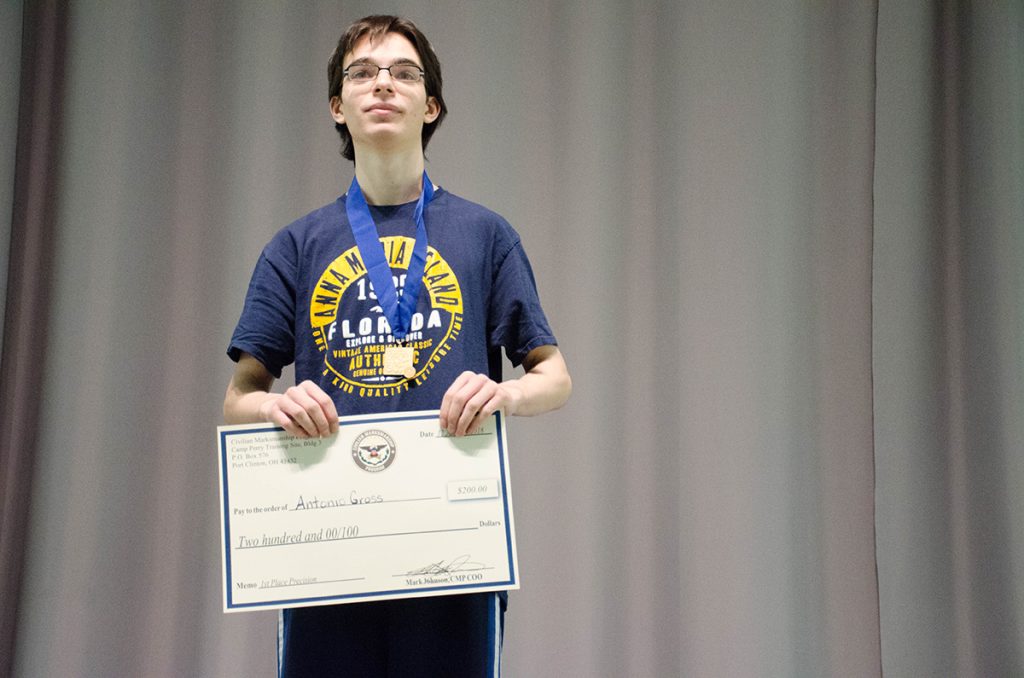 Antonio Gross, 18, of Webster from New York, fired a score of 591-44x to overtake the precision match. Last year, Gross finished the junior event in third place, managing this year to squeak by Amelia Dell, 17, of Riverside Shooting Club from Michigan, by only x-count to earn his win. Dell finished with an overall score of 591-38x. Annabelle Stanec, 17, of Ashland Eagles in Ohio, landed in third with 589-33x.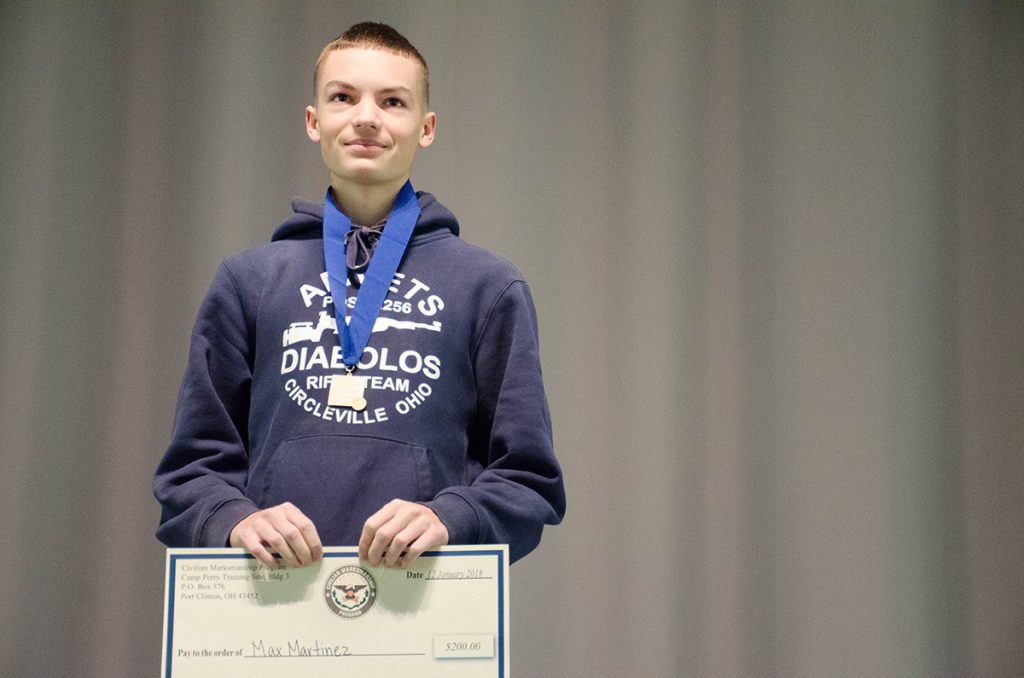 In sporter, Max Martinez, 16, of Pickaway Diabolos from Ohio, bested the field with a score of 555-21x to beat out Freeport NJROTC teammates from Illinois, Linsey Kleckner, 16, and Makiah Stacy, 18. Kleckner fired an aggregate score of 551-18x, while Stacy stayed close with a score of 544-15x.
The Top 3 teams in each discipline were also awarded. This year's winning teams were:
Precision:
Ashland Eagles, Ohio
Riverside Shooting Club, Michigan
Taunton Marksmanship Unit Gold, Massachusetts
Sporter:
Freeport NJROTC 1, Illinois
Zion Benton NJROTC 1, Illinois
Zion Benton NJROTC 2, Illinois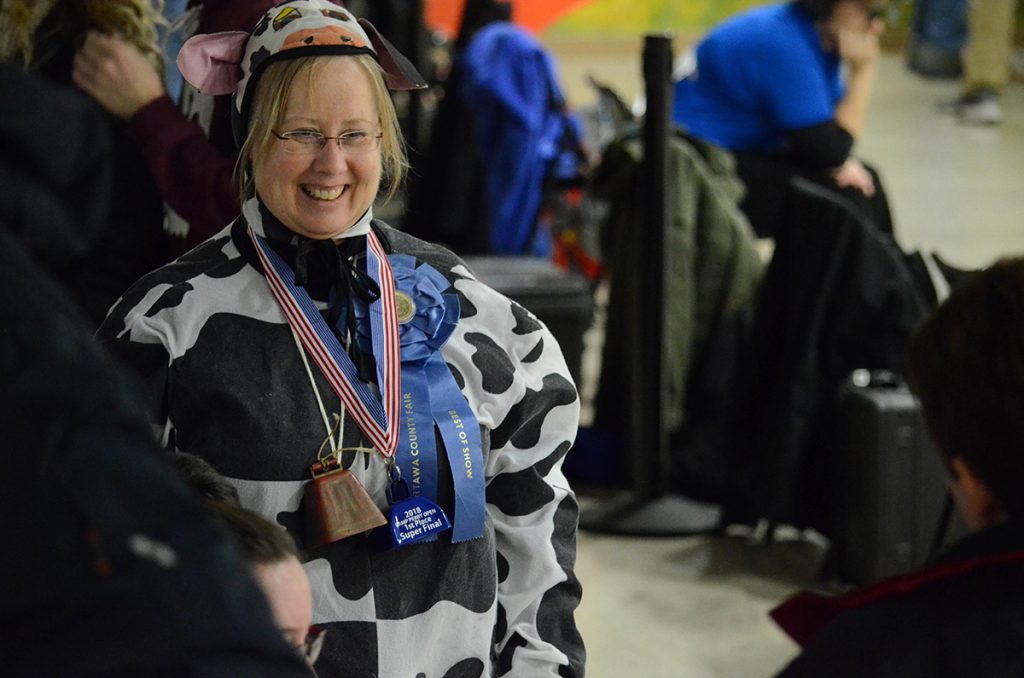 The Super Finals, which has made the Camp Perry Open unlike any other air event throughout the year and arguably the most widely attended by fans, features costumes, music, cheering fans and other distractions – all echoing simultaneously throughout the range as the competitors fire their shots. This year, the Top 40 air rifle and pistol overall competitors, respectively, took the firing line in the event, with the winners walking away with a custom Camp Perry Open cowbell to keep as a memento.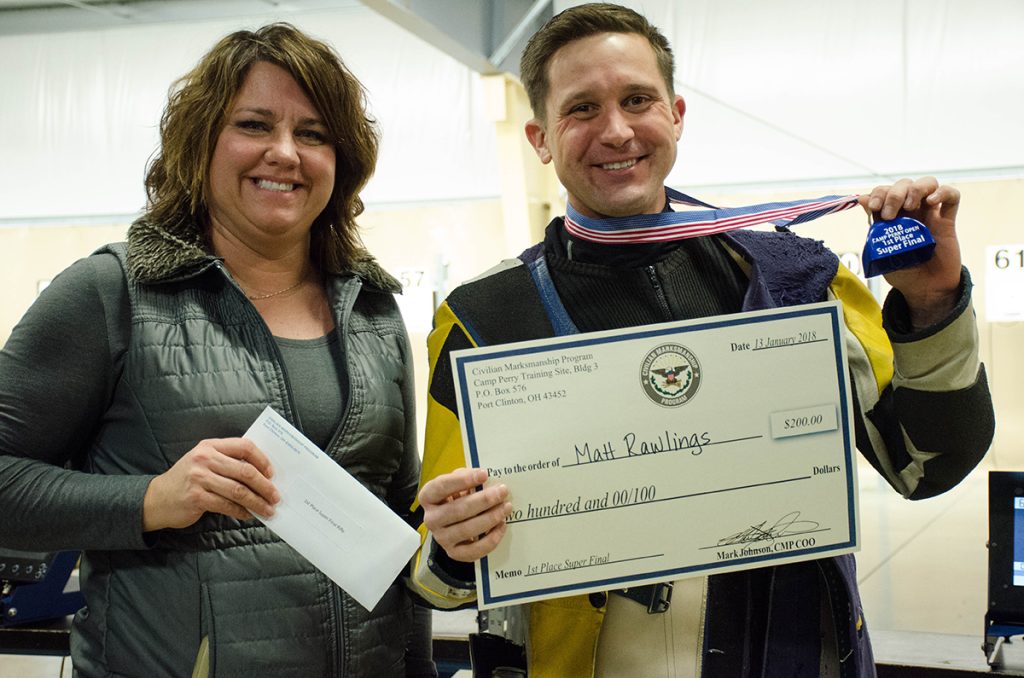 Winning this year's Super Final was CPT Matt Rawlings, 33, of Fairbanks, AK, in rifle and Kathryn Roberston, 24, of Lynden, ON, in pistol. Roberston sported a large, red maple leaf hat during the match to throw homage to her home country of Canada as she battled for the win.
Overtaking the Super Final was a personal victory for CPT Rawlings, who took a break from the sport but was recently given the option to return to competing. He jumped at the opportunity and has been shooting in events as often as possible since August 2017 – even purchasing a new rifle and giving up on one he had been using since 1998.
"I didn't know I was going to be able to do it (compete) again, quite honestly, but it's been going alright," he said, with a smile. "I'm glad I was given the opportunity to get back into it – you don't see that very often."
"Just have to see where the road takes me," he added.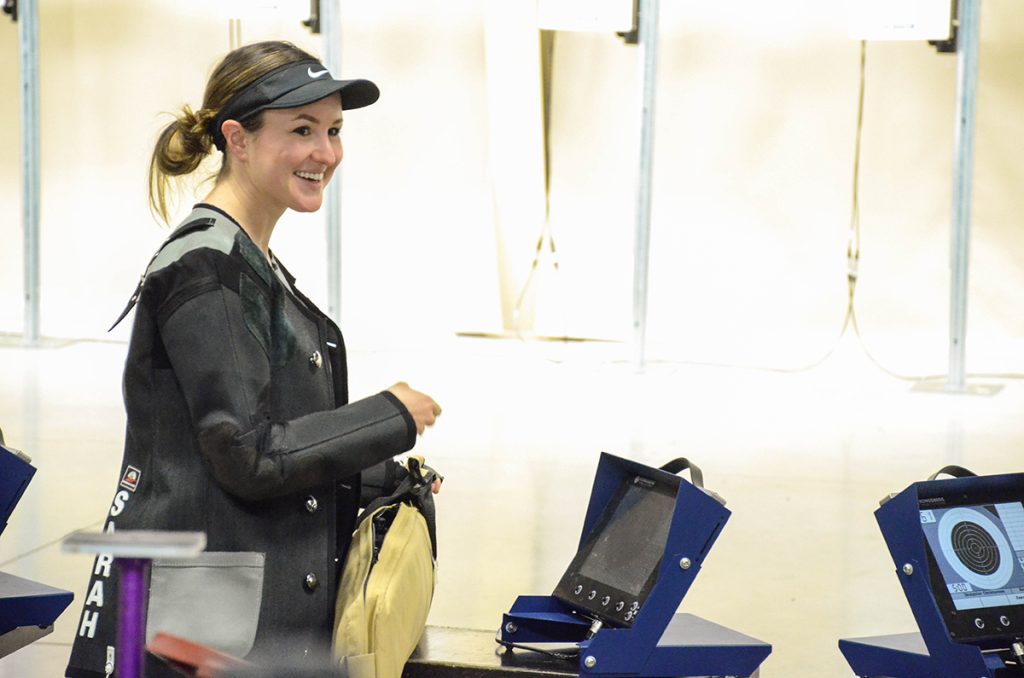 Sarah Beard, 26, of the U.S. National Shooting team, landed in second in the rifle Super Final match, while Manny Snyderman, 56, of Milford, MA, was the runner-up in the pistol competition.
"The Super Final is fun," said Beard. "I go into it thinking I'm going to try out something – like this one I worked on aggressive trigger control. And I made it every round, which was pretty cool."
On the opening day of the 60 Shot event, Beard fired a new range record score of 627.3. She went on to earn second place overall in the 60 Shot event. Though she's accustomed to firing in 40 Shot matches, Beard admitted this was her first time competing in a 60 Shot event, and, with her busy schedule, she was happy she had the time to come to Camp Perry to try it out.
"The timing of this event seems to work – being in January, there isn't too much else going on," she said. "And it's a great range to shoot at. A lot of people don't get to shoot on electronic targets that much."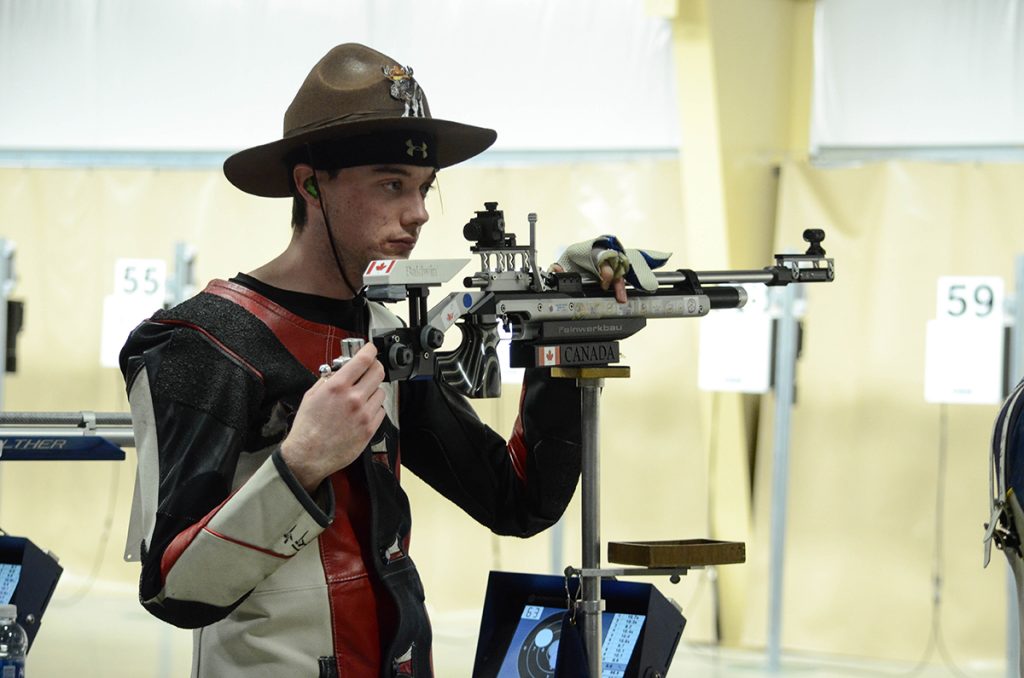 Leading up to the Camp Perry Open event, while she was home visiting family for the holidays, she only dry-fired for practice, which she believes helped sustain her trigger control. She also took a week to practice in Colorado Springs at the Olympic Training Center, where she served as a resident athlete for years.
In the coming months, Beard said she'll be taking a break from shooting as she begins to pursue a career in the Army, going in as an officer in the World Class Athlete Program (WCAP). Though she may have to set the rifle down for a bit, with her performance at Camp Perry, she's looking forward to what's to come in 2018.
"This was a good way to kick off the year," she said.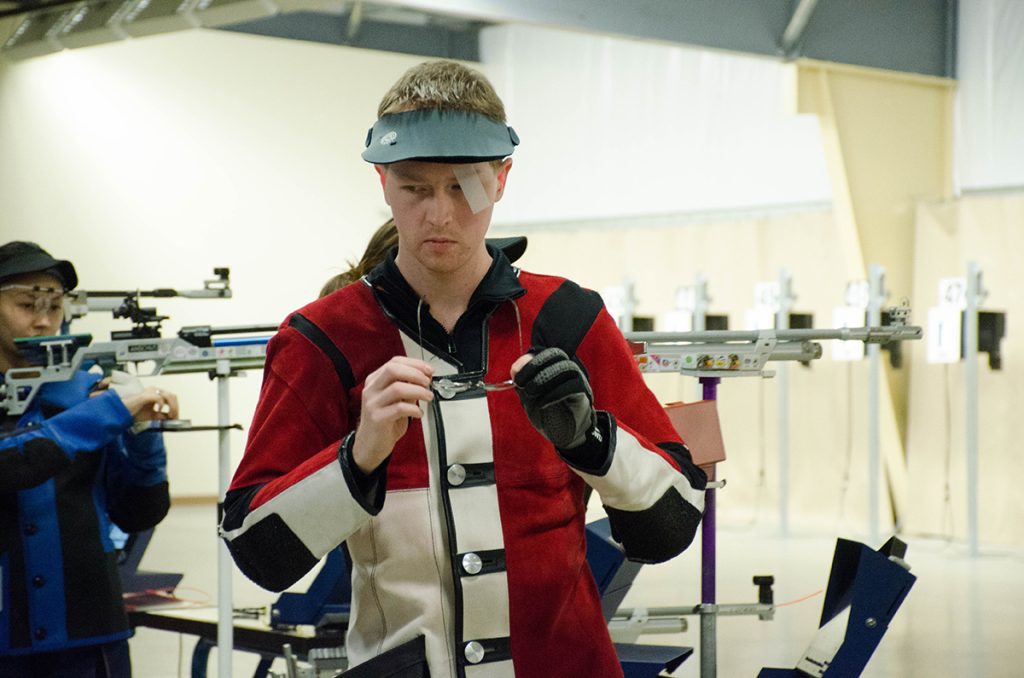 Overtaking the 60 Shot rifle competition over Beard after the last shot in an exciting final was Dempster Christenson, 27, of the USA Shooting team. Junior Karly Potts, 19, of the Morehead State rifle team, earned the third place spot in the event.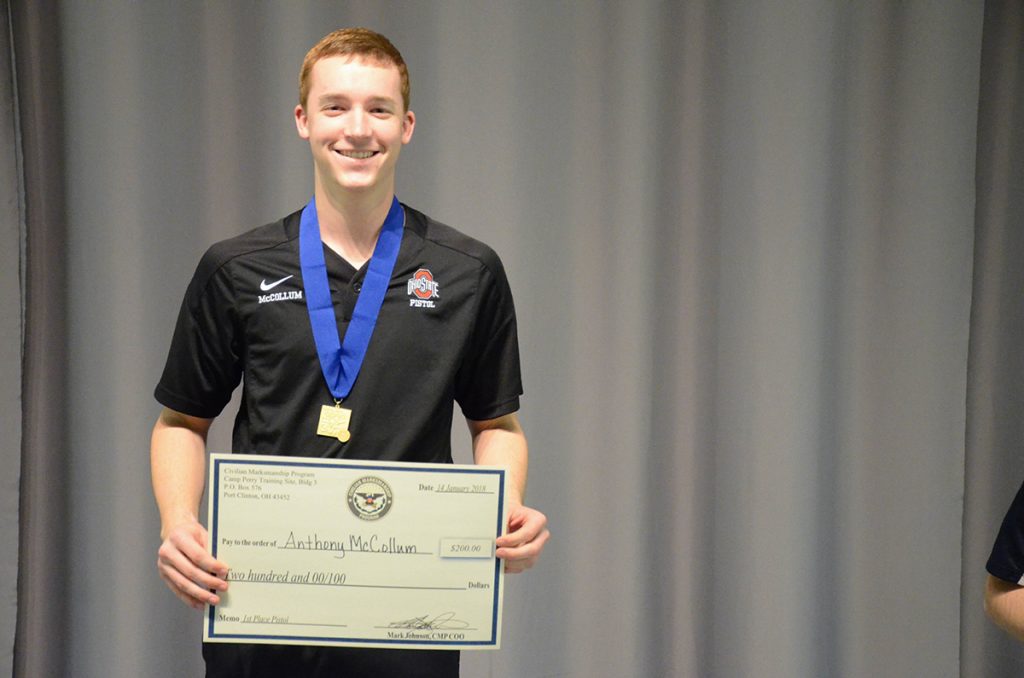 Anthony McCollum, 20, of The Ohio State University pistol team, earned the first place spot in the pistol competition after narrowly beating out SFC James Henderson, 50, of Columbus, OH.
Henderson is an alumnus of the U.S. Army Marksmanship Unit team, having won the President's Pistol Match at this year's National Matches with the team and currently holding multiple National Records. After retiring in 2017, the Camp Perry Open served as his first CMP match as a civilian.
Landing in third in the pistol 60 Shot Match was Brett Tucker, 21, of Akron University.
A junior 60 Shot event and team events were also held concurrently with the Open event. Top winners of the junior competition and the team matchup included: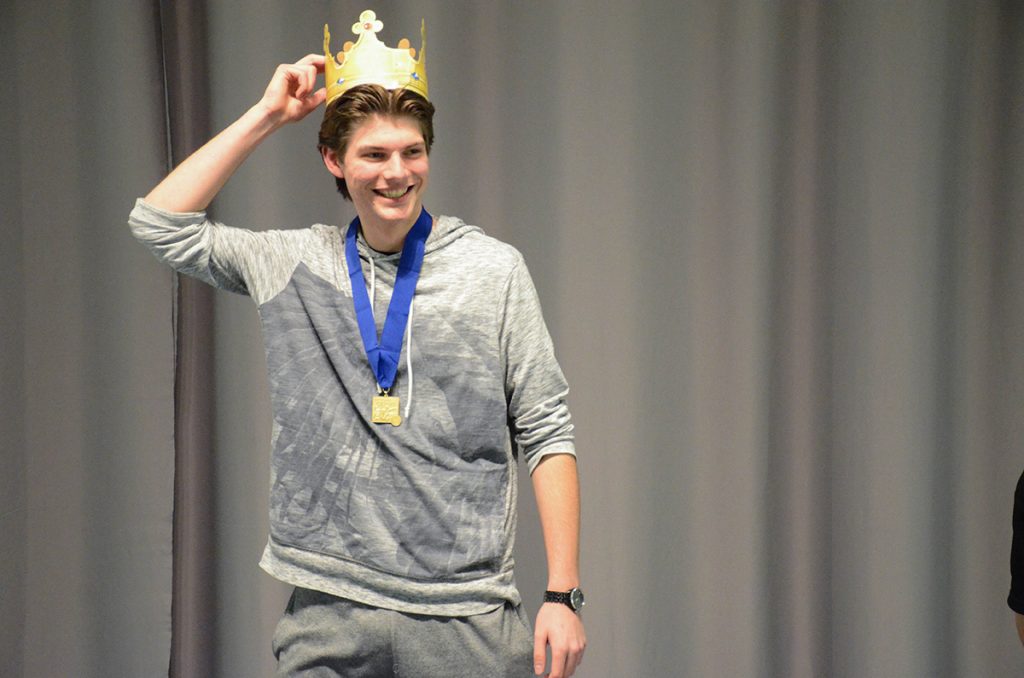 Pistol Individual Juniors:
Stuart Burns, 18, of Kilbride, ON
Samuel Gens, 18, of The Ohio State University pistol team
John Marrinan, 18, of The Ohio State University pistol team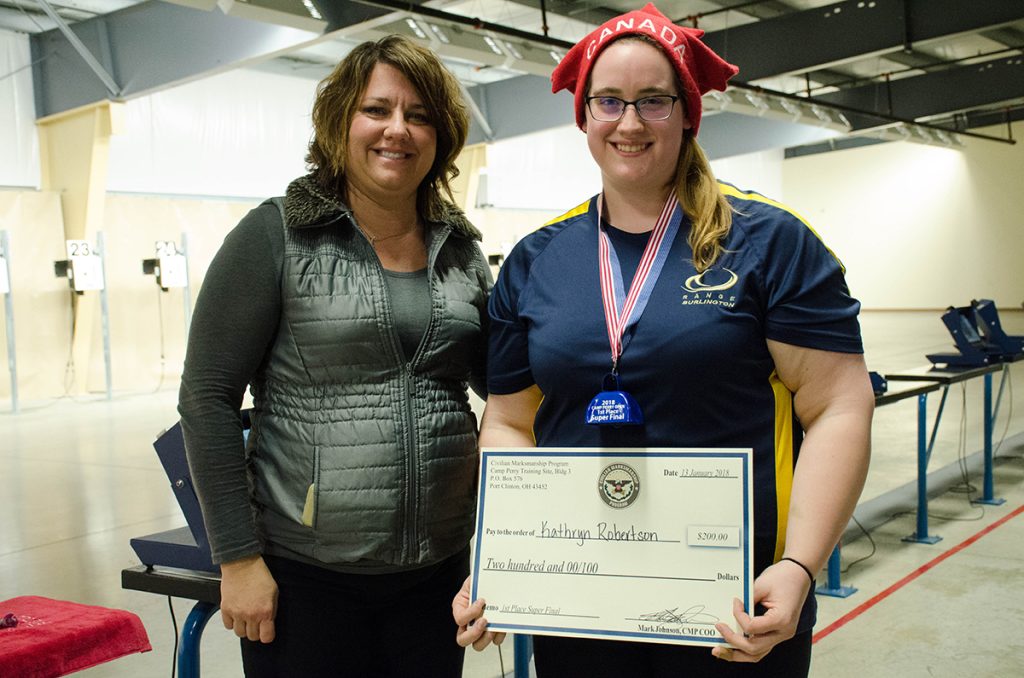 Pistol Overall Team Rankings:
THE Ohio State – Anthony McCollum, Michael Soklaski, Zachary Dahmen
Scarlet & Gray, The Ohio State University female members – Irina Andrianova, Kara Moody, Emily Rust
2 Feds 1 Canuck – Samuel Gens, Stuart Burns, John Marrinan
Rifle Individual Juniors:
Antonio Gross, 18, of Ontario, NY
Kyle Kutz, 16, of Darien, CT
Marcus Mojica, 18, of Woonsocket, RI
Rifle Junior Team Rankings:
DuBois Jr Rifle Team – Abigail Zeitler, Rachel Sprague, Keith Fatula
Chicks of CIPS – Martina Gratz, Jaden Thompson, Josette Peters
MDJRC – Sarah Lough, Aaron Flowers, Lauren Cox
Rifle Overall Team Rankings:
Loyalty – Dempster Christenson, Sarah Beard, Savannah Demetrius
Three Shades of Gray – CPT Matthew Rawlings, SPL Patrick Sunderman, Brandon Muske
Blue Ladies – Sonya May, Ruby Gomes, Elizabeth Harty
For a complete list of results, visit the CMP Competition Tracker page at http://ct.thecmp.org/app/v1/index.php?do=match&task=edit&match=15909&tab=results.
Photos of the event can be found and downloaded for free on the CMP Zenfolio page at http://cmp1.zenfolio.com/f765273018.