Kozeniesky, Hall Top Rifle and Pistol Events During CMP's 2019 Dixie Double Event
November 17, 2019
Civilian Marksmanship Program
▸
The First Shot
▸
Kozeniesky, Hall Top Rifle and Pistol Events During CMP's 2019 Dixie Double Event
By Ashley Brugnone, CMP Writer
ANNISTON, Ala. – On the weekend of Nov. 1 through Nov. 3, the Civilian Marksmanship Program (CMP) held its annual Dixie Double event for air rifle and air pistol competitors at its South Competition Center in Alabama.
The two-day Dixie Double competition features some of the best men, women and junior competitors from around the country, including members of the Army Marksmanship Unit and other national-level athletes. The Dixie Double serves as a learning opportunity for upcoming shooters as well as a worthwhile challenge for experienced marksmen.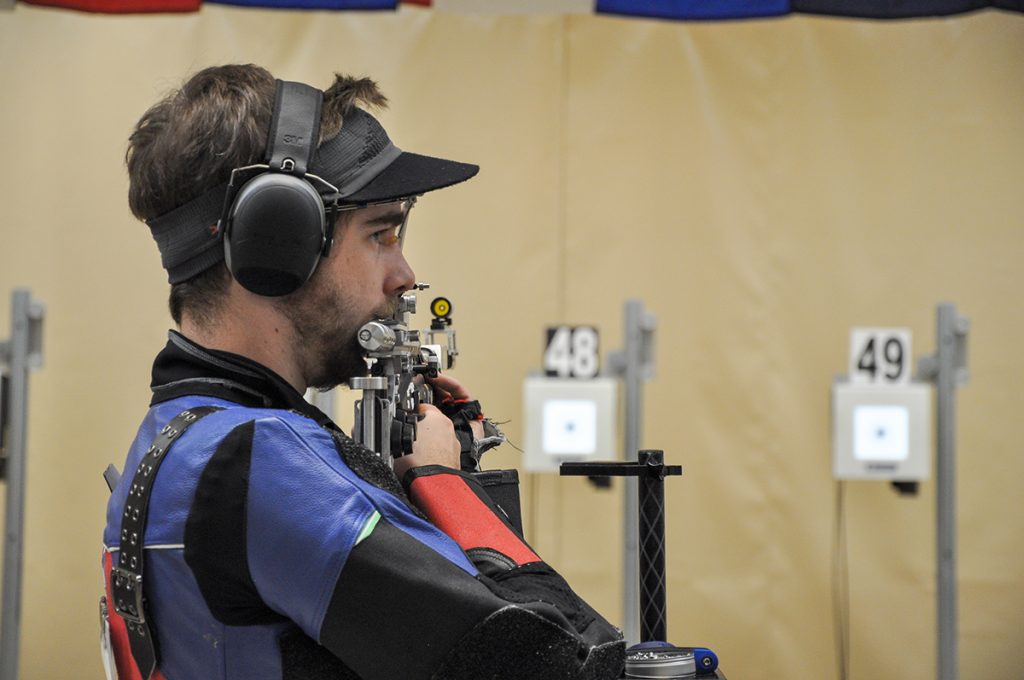 Lucas Kozeniesky, 24, of Colorado Springs, CO, topped the 60 Shot Rifle competition with a score of 1272.3. Kozeniesky, who was a member of the NC State Rifle Team and also fired at the 2016 Olympics in Rio, overtook the top spot in both Day 1 and Day 2 of the competition.
"The Dixie Double is one of the biggest competitions of the year, and it is a great opportunity for a tune-up match for Olympic Trials," said Kozeniesky, who is currently training at the Olympic Training Center in Colorado Springs. "CMP runs great matches, and I like competing in those when I can. I felt pretty confident, however there were many good shooters there, so I was focused on performing and executing what I know best."
The Dixie Double 60-shot international rifle and pistol competition is designed for both adults and juniors, with an Open and Junior match fired simultaneously, along with a final to end each day. A two-person aggregate team event, which combines the skills of an adult and junior competitor, is also held concurrently with the Open competition. Overall competitors are awarded each day as well as from the combined, two-day aggregate scores.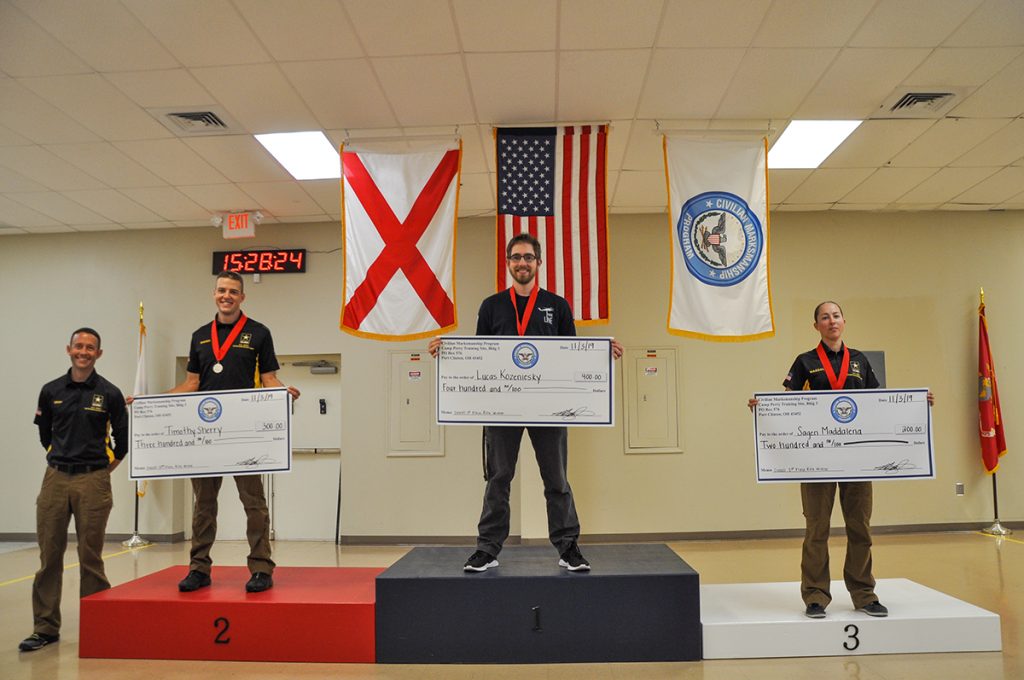 "CMP matches are just fun!" Kozeniesky added. "The range officers are friendly and create a welcoming environment, the staff who set up the matches are incredibly generous and courteous, and there's so much fun associated with the matches. I really enjoy going down there (Alabama) for those matches."
Kozeniesky led the rifle field by nearly 10 points over second place finisher, SPC Tim Sherry, 25, of the Army Marksmanship Unit (AMU), who finished with 1264.8. His AMU teammate and last year's Dixie Double overall rifle competitor, Sagen Maddalena, 26, earned third, with a score of 1262.7.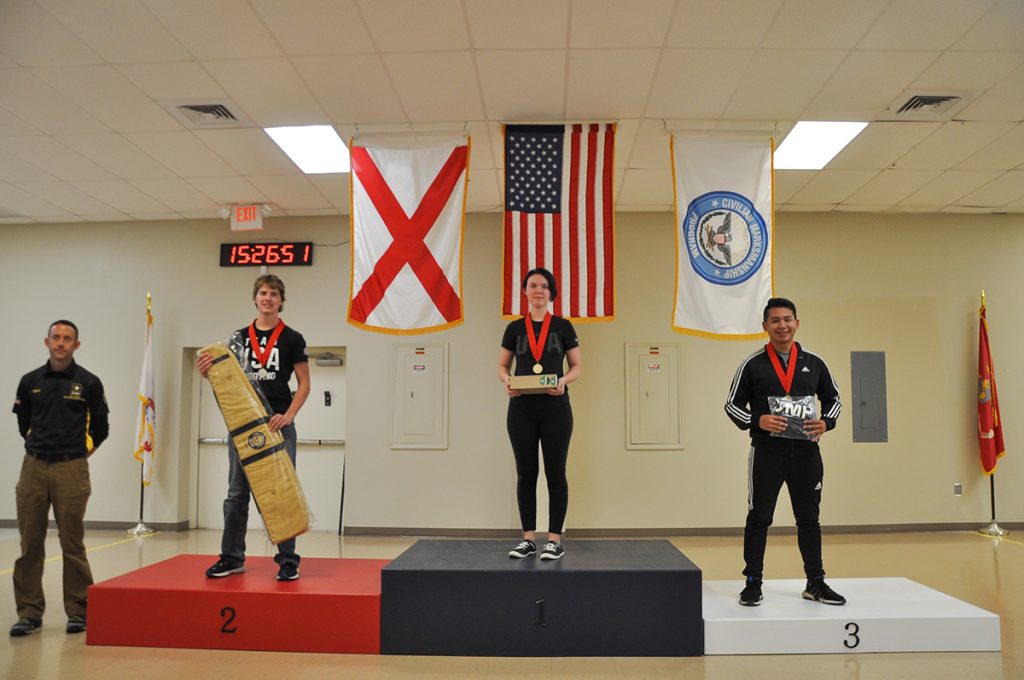 Leading the Junior Rifle Match was Angeline Henry, 19, of Fort Worth, TX, with a score of 1255.3. Trailing just behind Henry was Gavin Barnick, 16, of Mora, MN, with a score of 1253.0 for second, as last year's top junior, Matthew Sanchez, 17, of Tampa, FL, claimed the third place spot with a score of 1252.3 – just one point behind Barnick.
Sanchez and SPC Sherry joined forces as the duo "Last Minute," establishing a score of 2499.1 to overtake the Rifle Team competition.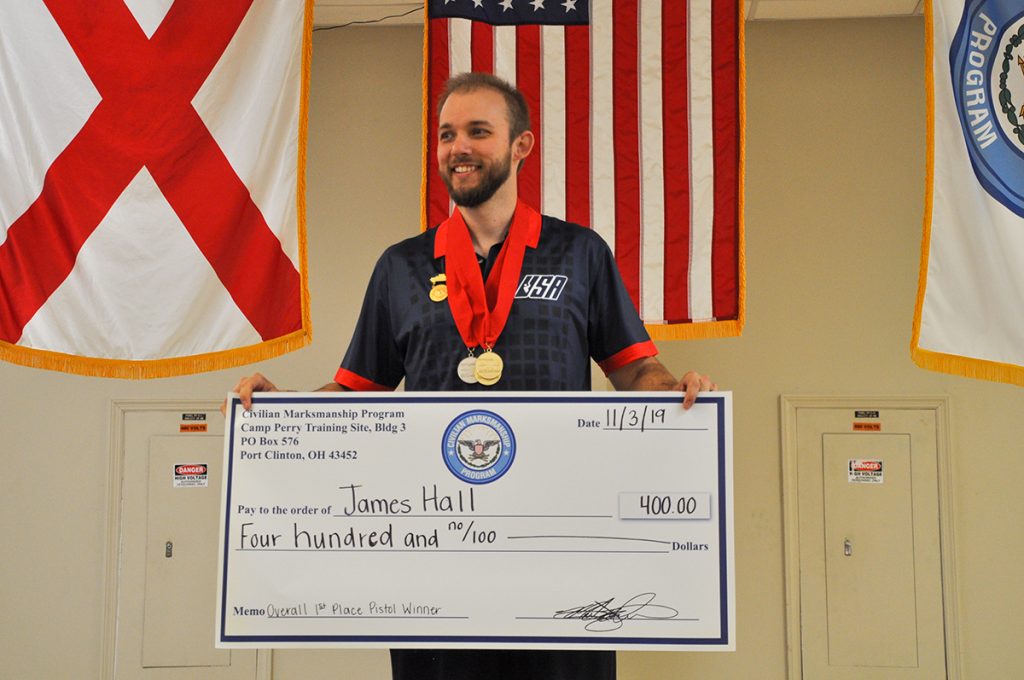 In pistol, James Hall, 35, of Columbia, MO, and USA Shooting, earned wins on both Day 1 and Day 2 – reaching an overall aggregate score of 1165-30x. Hall led by more than 30 points over Sandra Uptagrafft, 48, of the U.S. Army Reserve, who earned a score of 1133-19x for second. Richard Gray, 48, of Fredericksburg, VA, compiled a score of 1127-27x for third.
Returning to the Dixie Double was the Target Sprint competition, which welcomes individuals ages 10 and up who have completed a basic rifle safety class. During the event, participants run along a path, occasionally stopping to fire air rifles at five 10-meter falling targets, knocking all over before continuing on. The first to cross the finish line is declared the winner.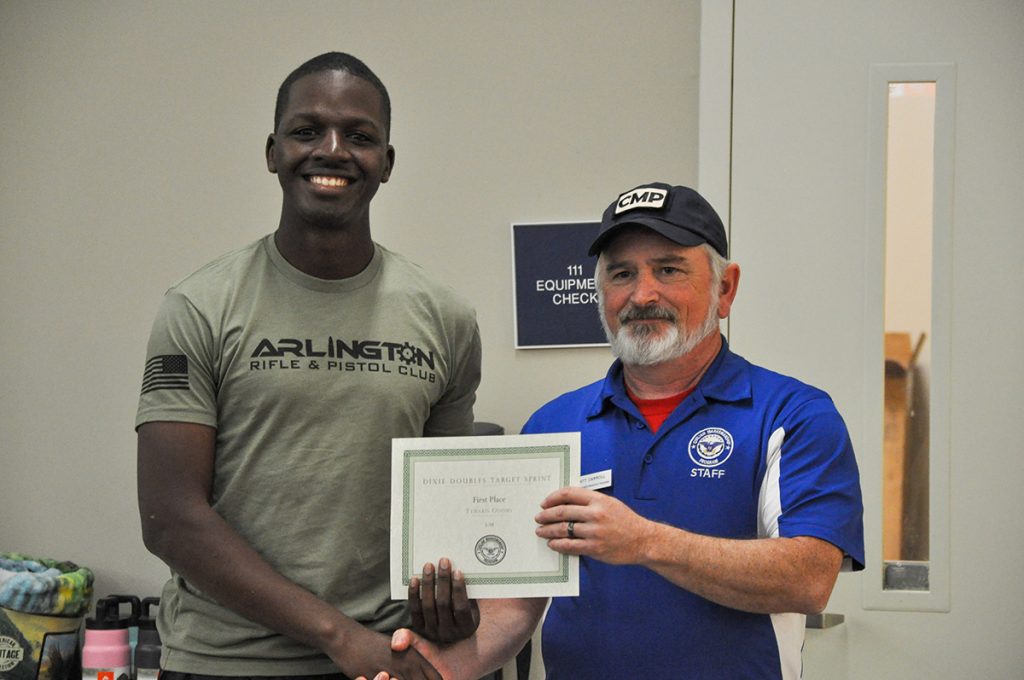 Winning the 2019 event was Tymaris Odoms, 22, of Jacksonville, AL, with a time of 5:38. Following only one second behind was Angus Babcock, 16, of Lithia Springs, GA, as last year's winner Chance Cover, 28, of the CMP, recorded a time of 5:51 for third.
For a complete list of results, visit the CMP Competition Tracker page at https://ct.thecmp.org/app/v1/index.php?do=match&task=edit&tab=results&match=18930.
Photos are available for free download from the CMP Zenfolio page: https://cmp1.zenfolio.com/f315263286.