Kirschenmann, Utley Set Records at CMP's Talladega 600
February 3, 2021
Civilian Marksmanship Program
▸
The First Shot
▸
Kirschenmann, Utley Set Records at CMP's Talladega 600
TALLADEGA, Alabama – Reaching a new record score at the Civilian Marksmanship Program's (CMP) Talladega 600 "A Southern Classic" rifle and pistol event was Kyle Kirschenmann, 56, of Tellico Plain, Tennessee, with an outstanding score of 392-9x in the M16 Match.
Kirschenmann surpassed the previous record of 385-11x (set in 2015) with perfect scores of 100 in three of the four stages fired in the competition, which accompanies the educational Marksmanship 101 course.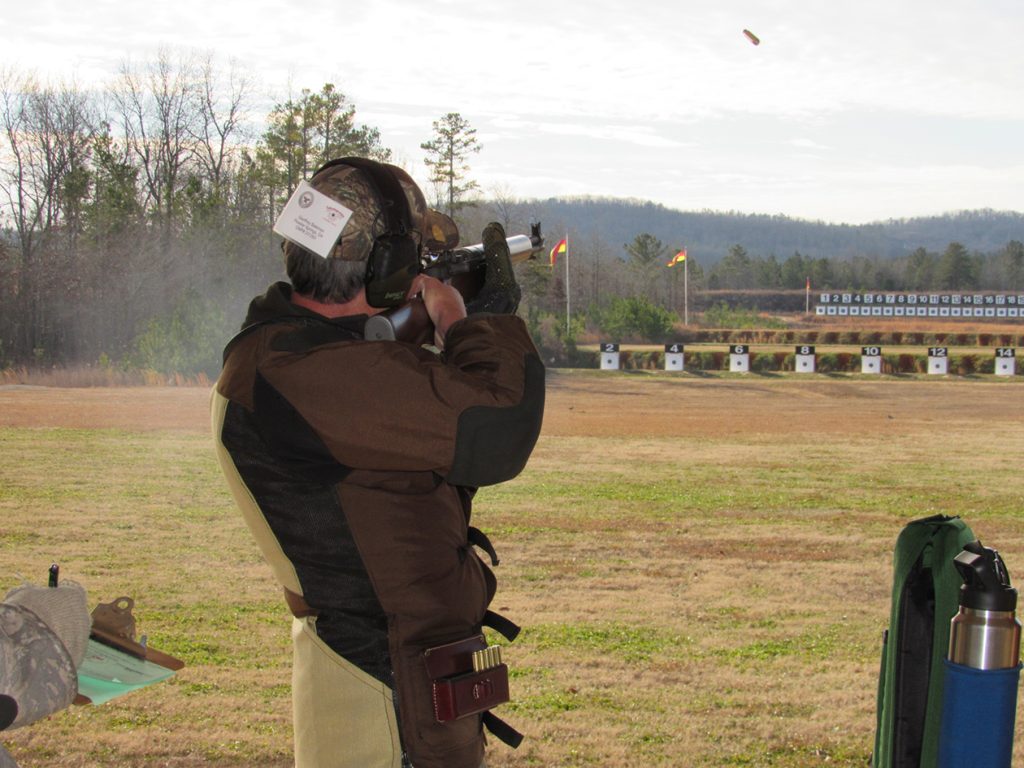 Also attaining a new record score was Justin Utley, 35, of Mineola, Texas, who recorded an EIC aggregate score of 994-30x. The previous record was 990-19x, set back in 2017. The EIC aggregate event is a combination of scores from all EIC (Excellence-In-Competition) matches at the Talladega 600 (Rifle, .22 Rimfire Pistol and Pistol).
The Talladega 600, "A Southern Classic," is an event held annually at CMP's Talladega Marksmanship Park in Alabama. Though typically fired in November, the 2020 Talladega 600 was rescheduled to January 2021, due to storm damage from Hurricane Zeta.
Winning the Talladega 600 Benchrest Garand Match was Glendale "Don" Rutherford, 68, of Tallapoosa, Georgia, with a score of 283-4x. Denis Earley earned second, with a score of 280-3x, followed by Steven Dekich, 63, of Auburn, Alabama, with 275-3x.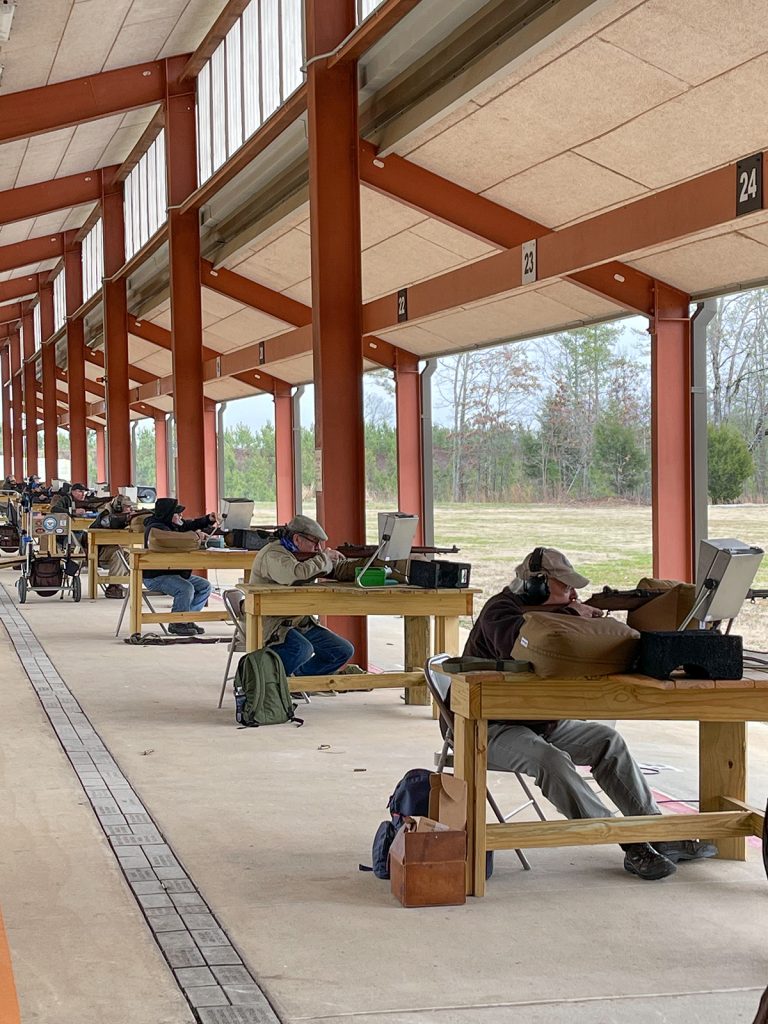 The Benchrest Garand Match was one of two test matches conducted at the Talladega 600 – the other, a Benchrest Rimfire Sporter Match. Overtaking that event was Zach Payne, 29, of Kingston, Georgia, with a score of 397-16x in the T-Class. Samuel Payne, 21, also of Kingston, Georgia, landed just one point behind for second in the class, as Meaghan Moses, 19, of Rentz, Georgia, claimed third.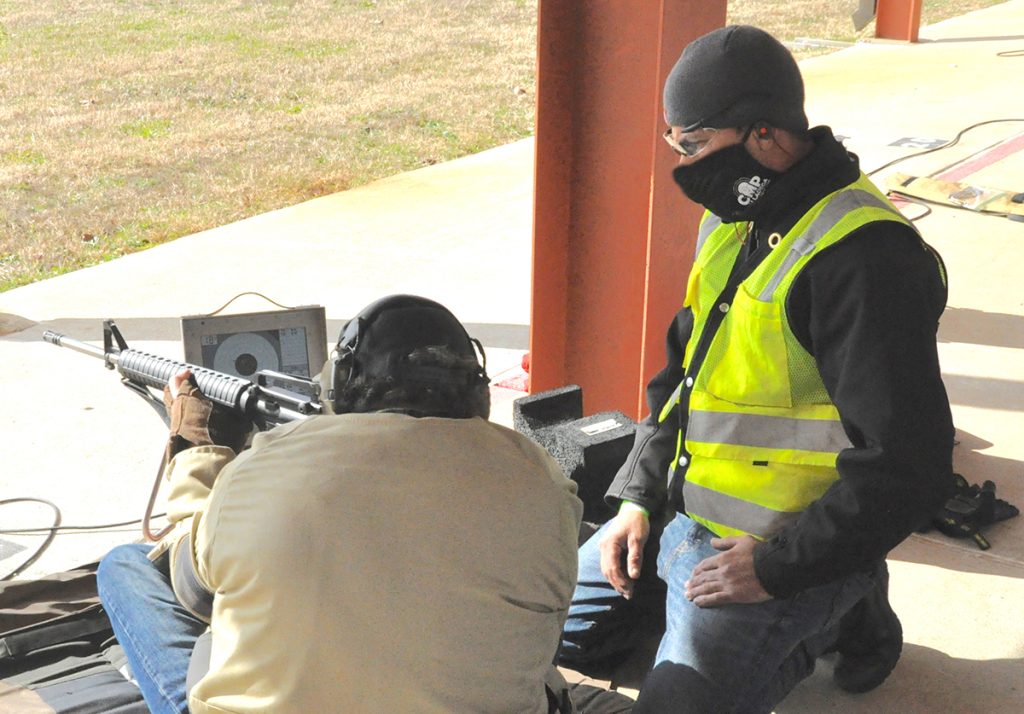 Other top performers from the Talladega 600 event included:
4-Man Team:
White Oak Elihu Root Team (Justin Utley, Zevin Linse, Thomas McGowan and Bobby Robinson) – 1941-60x
Almost All Guard – 1918-41x
Wisconsin – 1900-57x
HP Dixie Double:
Hanrahan/Worley (1SG Glenn Worley, SGT Josh Hanrahan) – 584-22x
Schachle/Lore – 583-23x
Utley/Robinson – 582-19x (High Individual – Justin Utley)
Congressional 30:
Thomas McGowan – 291-9x
SGT Jonathan Wood – 290-8x
Bobby Robinson – 288-6x
EIC Rifle:
Justin Utley – 491-22x
Thomas McGowan – 491-20x
1SG Glenn Worley – 491-18x
High Non-Distinguished: Justin Patton-Rynders – 489-16x
CMP M1A:
Nick Till – 372-4x
CPT Eduardo Gallardo – 363-4x
Thomas McGowan – 356-5x
Carbine:
Kyle Kirschenmann – 345-1x
William Fairless (High Senior) – 342-2x
LTC James Lacy – 340-1x
Garand:
Nick Till – 284-4x
Keith Schachle – 282-6x
Thomas McGowan (High Junior) – 281-6x
Springfield:
Ryan Vander Poppen – 289-4x
Jeffrey Watson – 283-3x
SGT Jonathan Wood – 281-3x
Vintage Military:
Justin Utley – 293-8x
Ryan Vander Poppen – 283-5x
Geoffrey Bateman (High Senior) – 280-7x
Modern Military:
Keith Schachle – 292-9x
Nick Till – 287-3x
Michael Payne – 286-9x
3-Gun Aggregate: Ryan Vander Poppen – 848-13x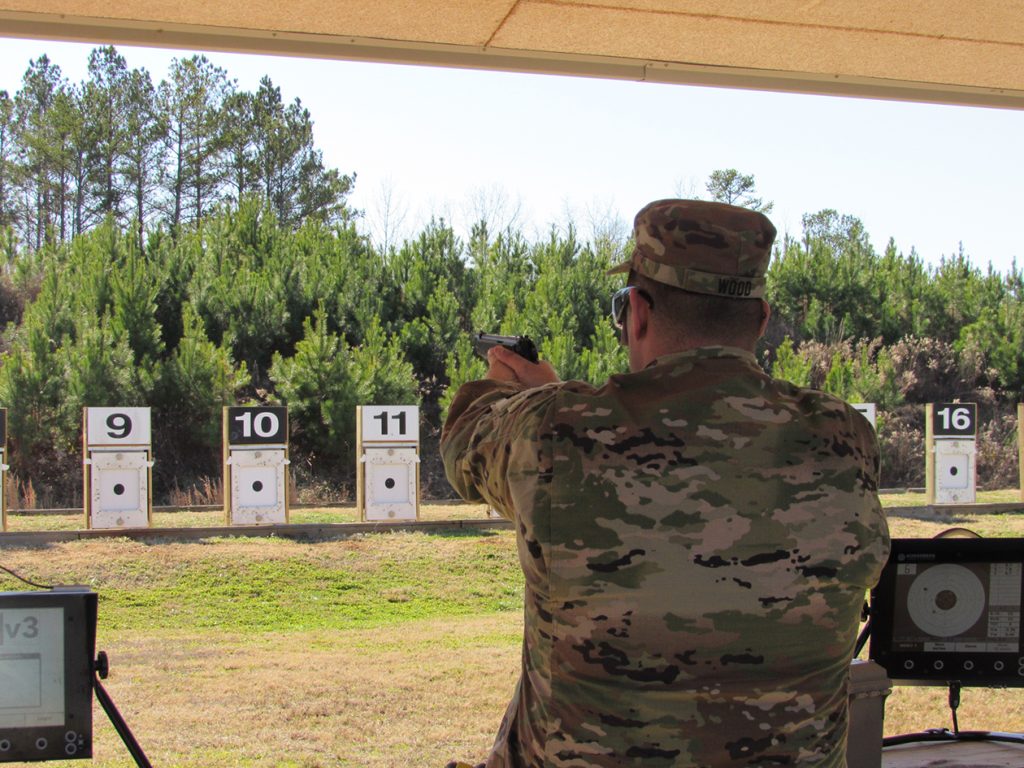 Military & Police Service Pistol: John Kurek – 311-4x
CMP As-Issued 1911 Pistol:
John Kurek – 322-3x
SGT Jonathan Wood – 280-3x
Scott Godwin – 272-3x
Pistol EIC:
Robert Meyer – 274-6x
Justin Utley – 251-4x
SGT Jonathan Wood – 245-1x
CMP .22 Rimfire Pistol EIC:
MSgt Jason Hawkins – 262-3x
Brian Nelson – 260-2x
SGT Jonathan Wood – 255-2x
Rimfire Sporter Rifle:
O-Class: Keith Dills – 499-2x
T-Class: SGT Jonathan Wood – 588-24x
TU-Class: Nick Till – 575-14x
Vintage Sniper:
Manual: Team CMP (Nick Till, Ryan Vander Poppen) – 393-15x
Semi-Automatic: Alias Stith & Kollmorgan (William Fairless, Andrew Lundberg) – 366-7x
The next Talladega 600 is currently scheduled for Nov. 15-21, 2021. Keep up-to-date on all of Talladega's events (daily, monthly and annual) by visiting the CMP website at https://thecmp.org/ranges/talladega-marksmanship-park/.
View a complete list of results of the January 2021 event on the CMP's Competition Tracker page at https://ct.thecmp.org/Talladega600Jan21results.
Photos can be found online at https://cmp1.zenfolio.com/f959351428.
About CMP Talladega Marksmanship Park:
The CMP Talladega Marksmanship Park is a destination for firearm supporters and those intrigued by the sport, featuring exclusive CMP electronic targets and scoring monitors that can only be found at the 500-acre facility. The park is open to the public every week and regularly hosts rifle, pistol and shotgun events all year long.
Off of the firing line, the Club House holds a fully-stocked Pro Shop that includes an exclusive collection of rifles, ammunition, marksmanship accessories and CMP memorabilia.
— By Ashley Brugnone, CMP Staff Writer