Junior Shelby Carr Sweeps Sporter in CMP's 2020 Aces Postal
February 10, 2021
Civilian Marksmanship Program
▸
The First Shot
▸
Junior Shelby Carr Sweeps Sporter in CMP's 2020 Aces Postal
Shelby Carr, 17, of Alliance, Nebraska, earned overall wins in all four quarters of the Civilian Marksmanship Program's 2020 Aces Postal event – competing in sporter air rifle.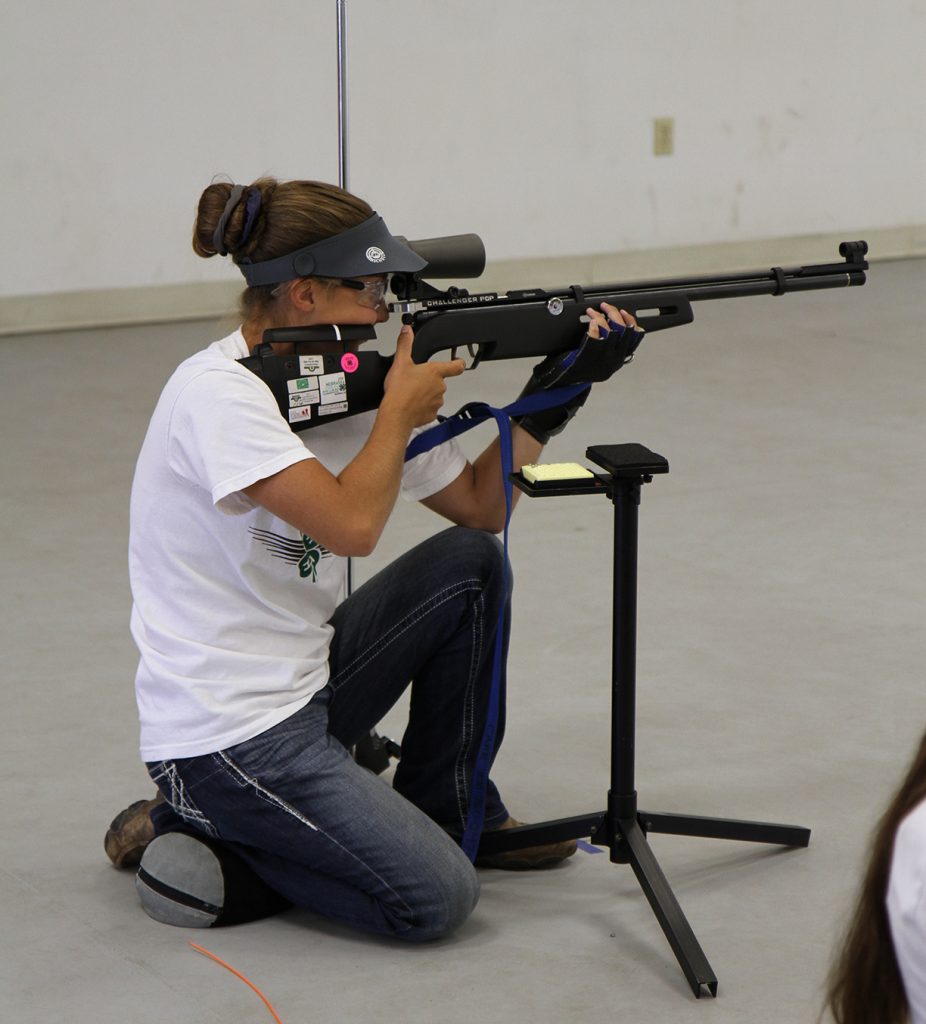 A senior at Alliance High School and a member of the Guns R Us 4-H Club, Carr began competing in the Aces Postal since Quarter 1 of the 2018 season and hasn't missed a session since.
In 2020, Carr improved her score during each quarter and finished the last session with a score nearly 20 points above her first quarter showing. She was able to reach the feat by staying mindful of a piece of advice she has been reminded of from almost everyone she has ever shot with – and one that, she says, has never let her down.
"The only thing that matters is the next shot," she said. "If I spend too much time focusing on the shot before, the odds of my next shot being good are slim."
Carr's draw to marksmanship competition began almost a decade ago, at 8 years old, when her mom mentioned a few local 4-H shooting clubs. She quickly became interested and a year later was practicing weekly and even shot at the county fair. It wasn't long before she became emersed in the sport and was competing in 4-H competitions around the panhandle of Nebraska.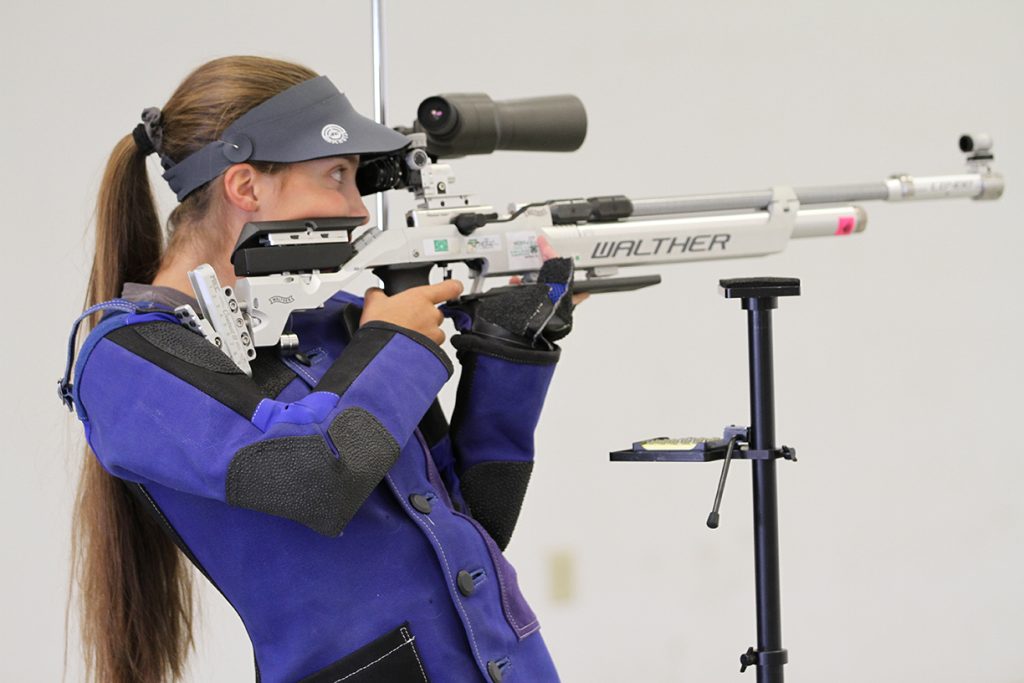 "I met a lot of people who had lots of experience, and they introduced me to the more competitive side of shooting," she said. "Since then, I have strived to be as good as the people who helped me through the whole process."
Her commitment to a variety of activities in her life, like being president of her local Future Farmers of America chapter and taking part in several contests and goat shows (along with shooting trap with the nearby Box Butte Blaster 4-H club), has made fitting in practice with air rifle one of her biggest challenges. Still, she dedicates time in the basement of her home with her Crosman air rifle roughly twice a week – working one day on three-position and the next concentrating entirely on standing precision.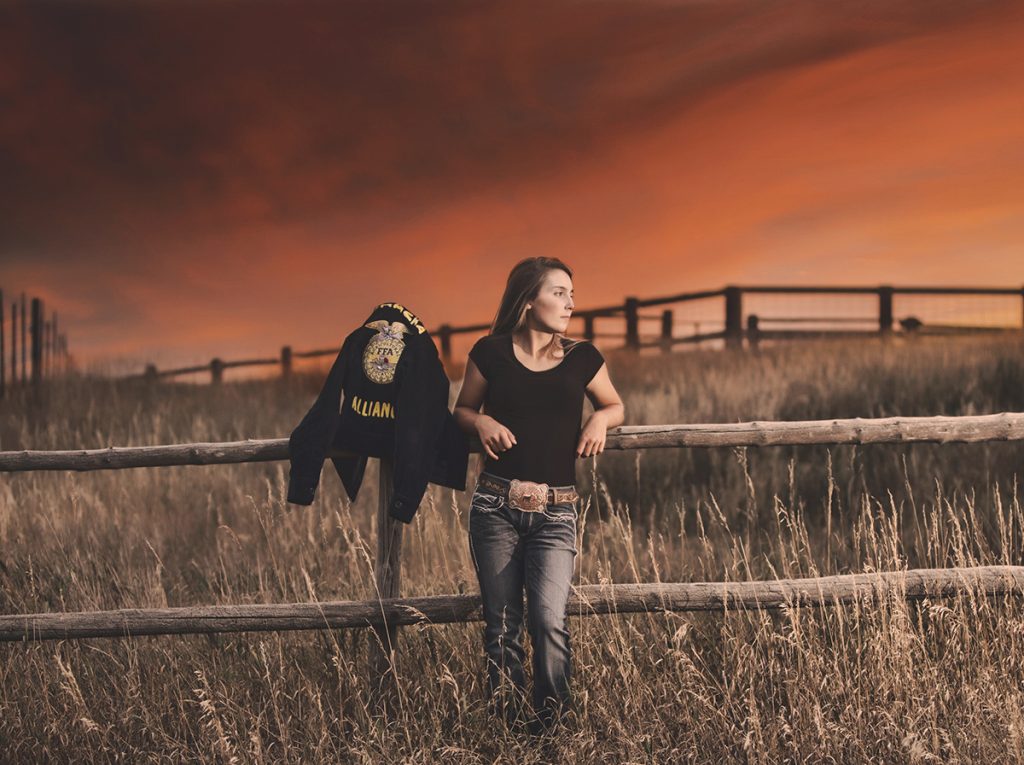 Set to graduate in the spring of 2021, Carr says she'll most likely take a break from her air rifle career at the end of the summer. She also plans to continue on at her current place of employment, the Thompson Seed Potatoes, Inc. (a potato farm near her hometown).
Despite ending her time as a competitor, Carr assures that marksmanship will remain a large part of her life through her love for hunting and trap shooting. She has been grateful for all of the memories she's gained from being a part of the air rifle community, remarking that her favorite part of competing has been, "all the places it takes you and the people you meet."
"I have met people from all over the United States," she went on. "Everyone is always really nice and easy to work with."
What is the CMP Aces Postal?
The CMP's Aces Postal is a satellite air gun match, offering a variety of indoor events over four separate quarters. The Postal allows athletes to compete against others from around the nation, from the convenience of their home ranges.
Check it out!
The Aces Postal event offers air rifle and air pistol competitions for adults and juniors through four quarters – January through December. Para events are also available, offering opportunities for all marksmanship athletes. If you'd like to learn more about the Aces Postal competition or register to compete, visit the CMP website at https://thecmp.org/youth/aces-postal/. Participants who fire in the Aces Postal not only gain valuable experience on the firing line but also collect a specially crafted CMP poker chip, given each quarter!
— By Ashley Brugnone, CMP Staff Writer