Junior Richardson (In Period Uniform) Wins Out at 2017 Talladega D-Day Matches
June 30, 2017
Civilian Marksmanship Program
▸
The First Shot
▸
Junior Richardson (In Period Uniform) Wins Out at 2017 Talladega D-Day Matches
By Ashley Brugnone, CMP Writer
TALLADEGA, Ala. – The Civilian Marksmanship Program's (CMP) Talladega D-Day Matches again welcomed rifle and pistol competitors from around the country, June 2-4, 2017, at the organization's vast outdoor facility, the Talladega Marksmanship Park. The matches are set to commemorate the 73rd anniversary of the Allied Forces D-Day landing at Normandy Beach during World War II as well as to provide a space for competitive marksmanship fun to a variety of individuals.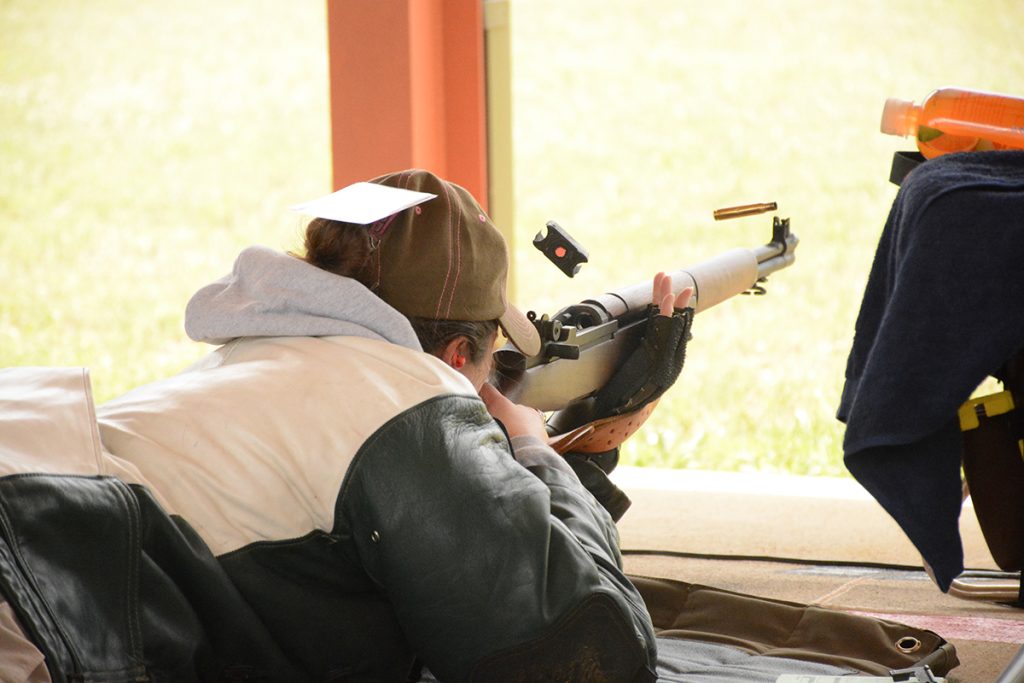 "We were pleased with virtually every aspect of the CMP D-Day matches at Talladega," said Steve Cooper, CMP North general manager and marketing manager. "We had an excellent group of competitors, Mother Nature treated us well and the target systems performed very well."
Cooper added, "It's particularly rewarding to see pistol shooters and so many vintage rifles like the M1 Garand on the firing line, providing a great recreation for shooters and collectors alike. We're already looking forward to the Talladega 600 matches in December!"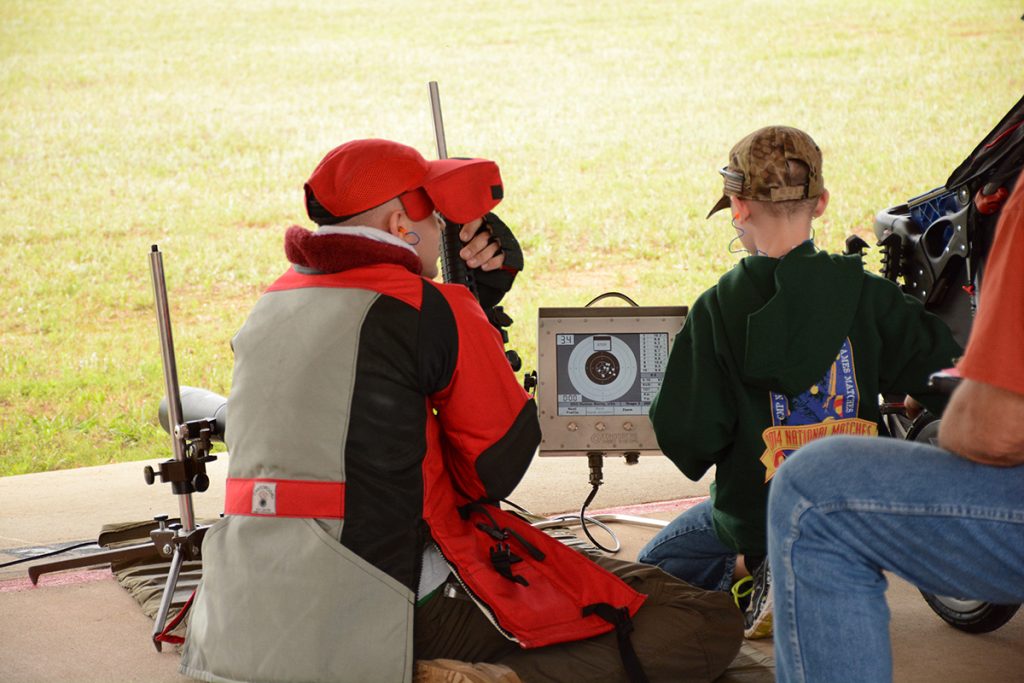 Fathers and sons, talented females, old friends and new acquaintances gathered together for the D-Day Matches – some attending the facility for the very first time. There were even those who dressed in period clothing to help celebrate the spirit of the event, to honor those who fought for our freedoms.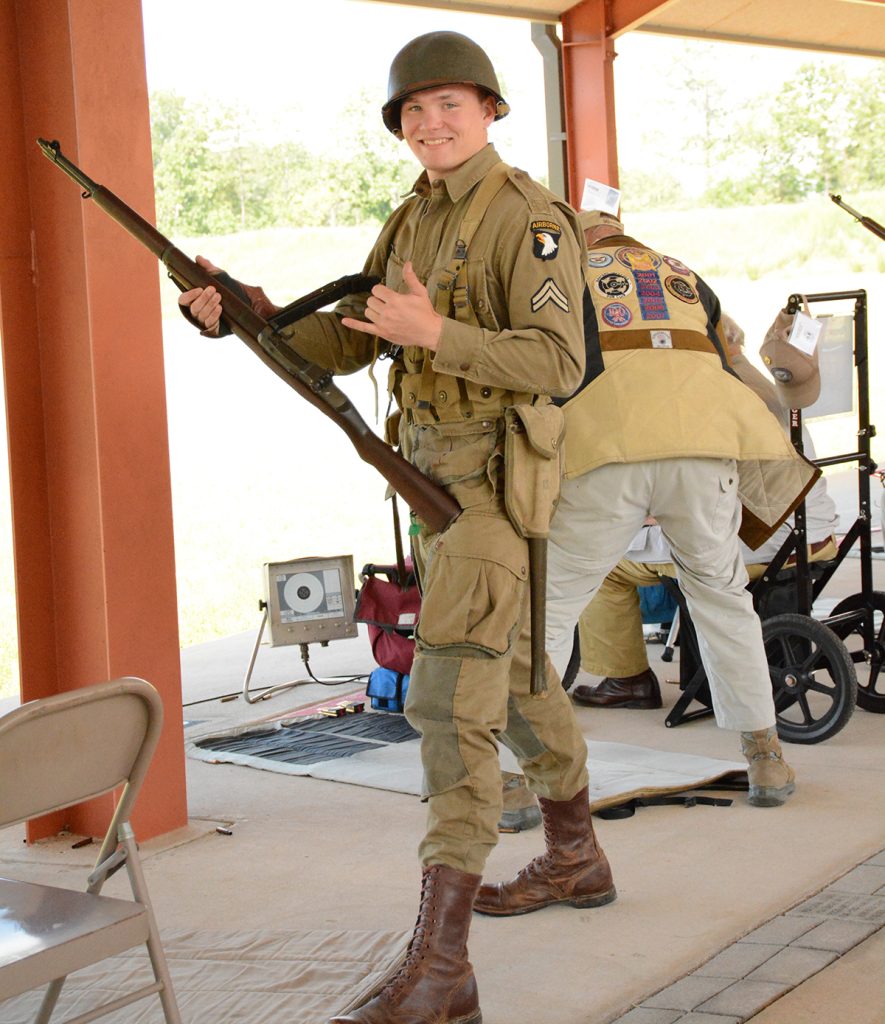 One adorned competitor, in D-Day paratrooper garb, gave a number of remarkable performances over the weekend. PVT Sammy Richardson, 19, of the U.S. Army Reserve and Helena, Ala., overtook both the Rifle EIC Match and the Garand Match as a junior competitor. Sammy, a Distinguished Rifle marksman, was also the High Junior of the Carbine Match.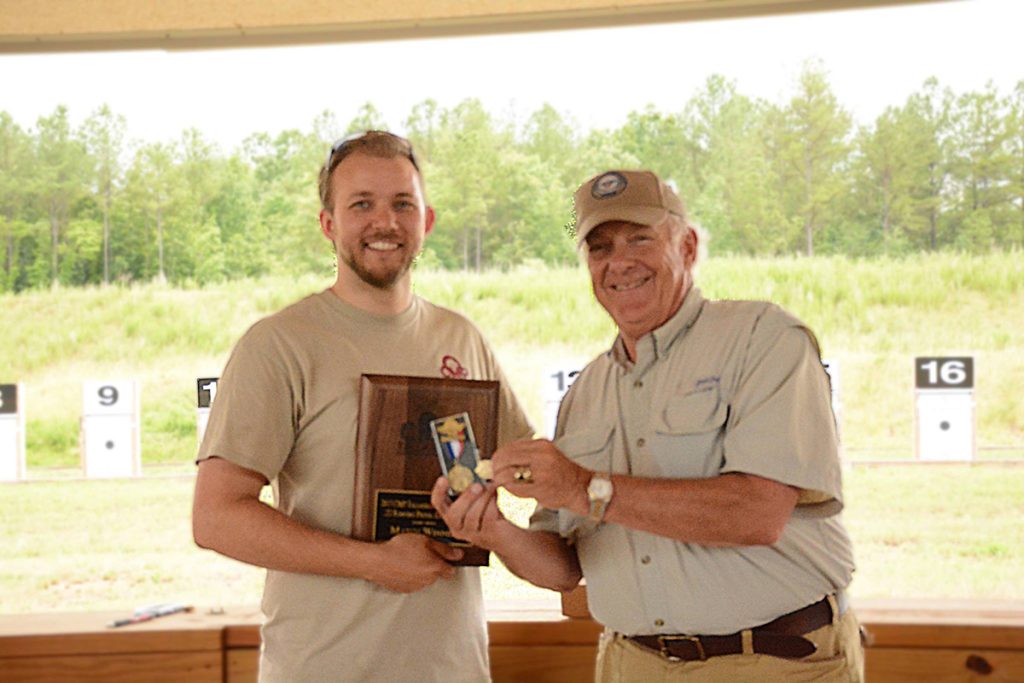 Congratulations also to CMP's own James Hall, 33, of Anniston, Ala., who won the .22 Rimfire Pistol EIC Match and legged out to earn his .22 Rimfire Pistol Distinguished Badge.
Below is a list of other placing competitors in each match.
Friday:
Rifle EIC Match – 74 competitors, 7 competitors earned EIC leg points
Winner – PVT Sammy Richardson V, USAR – 485-13X
2nd – James Hall – 484-12X
3rd – Larry Sollars – 483-11X
Pistol EIC Match – 16 competitors, 1 competitor earned EIC leg points
Winner – Anthony Bellipanni (Double Distinguished, Rifle and Pistol) – 280-8X
2nd – Paul Bertrand – 260-4X
3rd – Jason Hawkins – 253-3X
.22 Rimfire Pistol EIC Match – 25 competitors, 2 competitors earned EIC leg points
Winner – James Hall – 287-8X
2nd Anthony Bellipanni – 272-1X
3rd Jason Hawkins – 271-5X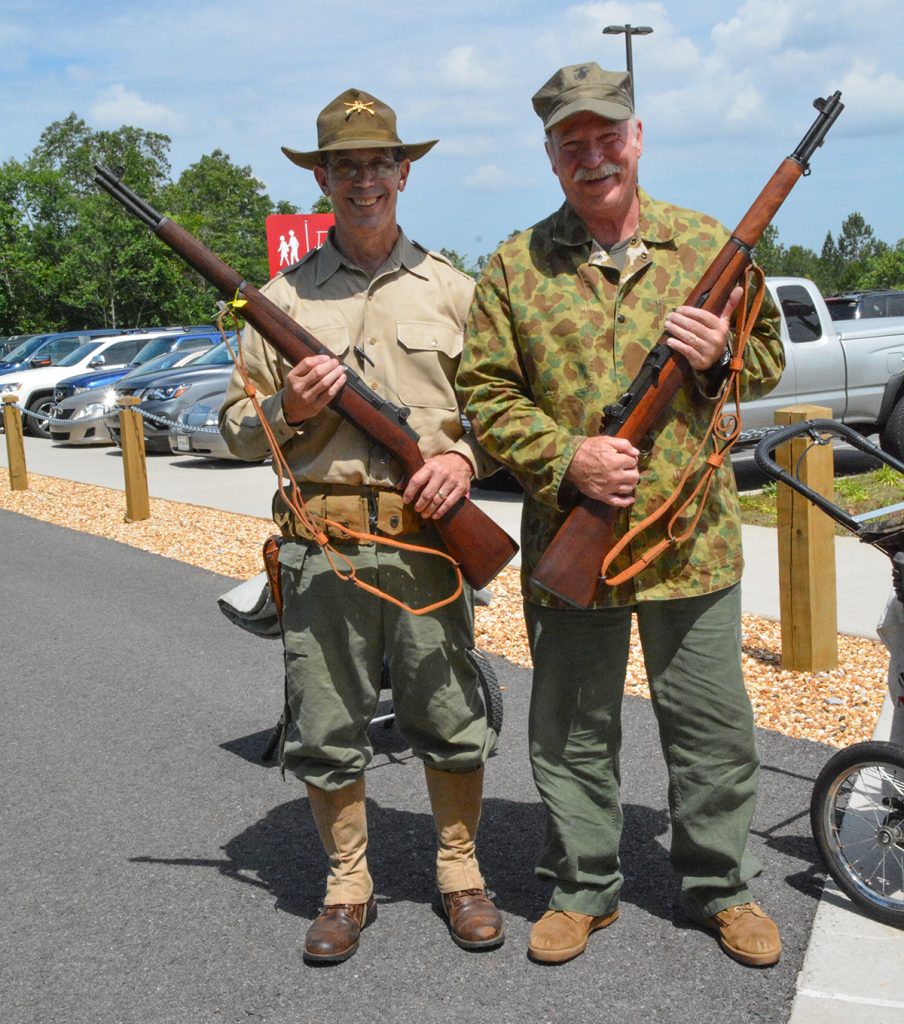 Saturday:
Garand Match
Winner – PVT Sammy Richardson V, USAR – 287-5X
2nd – Larry Sollars – 285-7X
3rd – Mike Decherd – 284-9X
High Senior – John Poore – 279-3X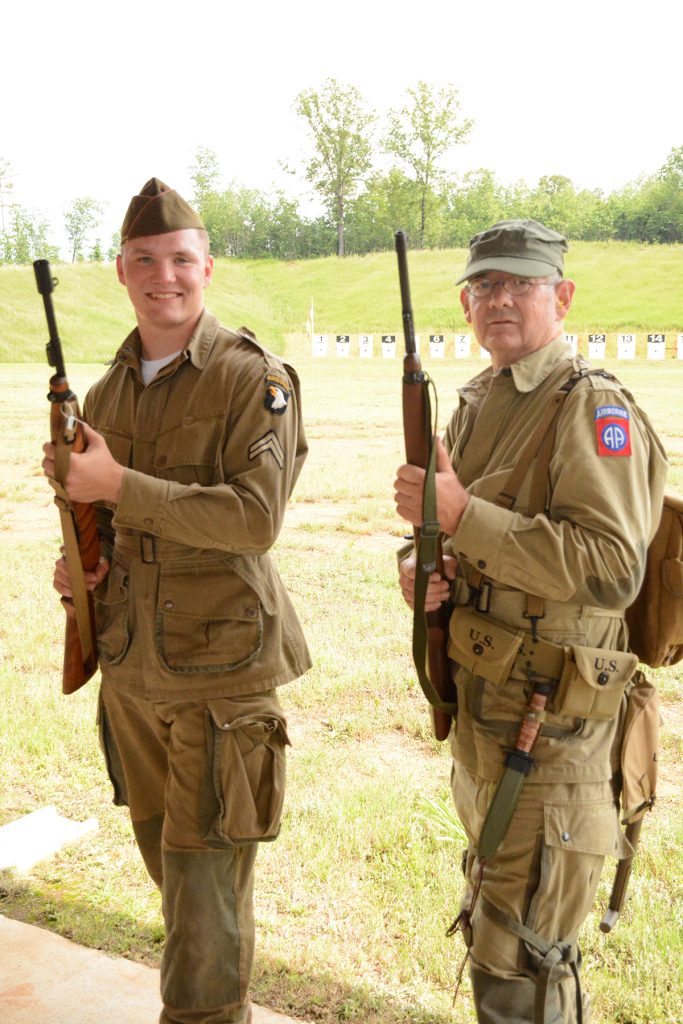 Carbine Match
Winner – David Geyer – 365-1X
2nd – William Aten – 356-5X
3rd – Jeffrey Watson – 355-1X
Sunday:
Vintage Sniper Match
Manual Team Winner – El Diablo and the Magic Man (Larry Sollars and Jonathan O'Neal) – 393-12X
2nd – Ridge Runners (Gabe Rampy and Mr. Cris Stone) – 392-7X **Special Note: Gabe, 19, will be heading to the USMC this Fall.
3rd – Chris & Bruce (Christopher Nolan and Bruce Roberson) – 390-12X
Full of challenging competitions, the match environment also exudes a lighthearted ambiance – perfect for keeping the amusement in the sport.
Competitors who fired in the Vintage Sniper Match on the final day of competition may remember hearing, "Target 32—32—3-2!!" coming from the mid-high end of the range. The hollering was from Don Rutherford, who teamed up with his brother, Alfred – doing his best to make sure his partner was staying on the right target (32, of course). Evidently, the pair's boisterous support made other competitors reconfirm their firing point was NOT 32 and also gave them a laugh.
Though comical, the coaching was effective as Alfred finished the 300-yard string with a score of 99-6X.
Nearly 200 competitors overall fired upon Talladega's outdoor electronic targets, which include some of the latest in marksmanship technology, such as LED monitors next to each competitor that instantly display shot scores. The park is open daily to the pubic, all year round, and includes opportunities for rifle, pistol and shotgun enthusiasts.
For a complete list of results of the Talladega D-Day Match, visit http://ct.thecmp.org/app/v1/index.php?do=match&task=edit&match=14989&tab=results. Photos may be viewed and downloaded at http://cmp1.zenfolio.com/f293054083. Save the Date for 2018 — the Talladega D-Day Matches will return June 8-10, 2018.
For more information on the CMP Talladega Marksmanship Park, visit https://thecmp.org/talladega/.