Junior Cierra Terrizzi Wins Open Match at 10th Annual Camp Perry Open
January 22, 2016
Civilian Marksmanship Program
▸
The First Shot
▸
Junior Cierra Terrizzi Wins Open Match at 10th Annual Camp Perry Open
By Ashley Brugnone, CMP Writer
CAMP PERRY, Ohio – Cierra Terrizzi, 17, of Dallastown MCJROTC in Pennsylvania, was the overall winner in the 60 Shot Open Rifle competition of the Civilian Marksmanship Program's (CMP) 10th Annual Camp Perry Open at the Gary Anderson CMP Competition Center, with a Finals score of 205.3. She bested Army Marksmanship Unit (AMU) member Daniel Lowe, 23, by only one point. Following in third place was junior Ian Foos, 18, of Bellevue, Ohio.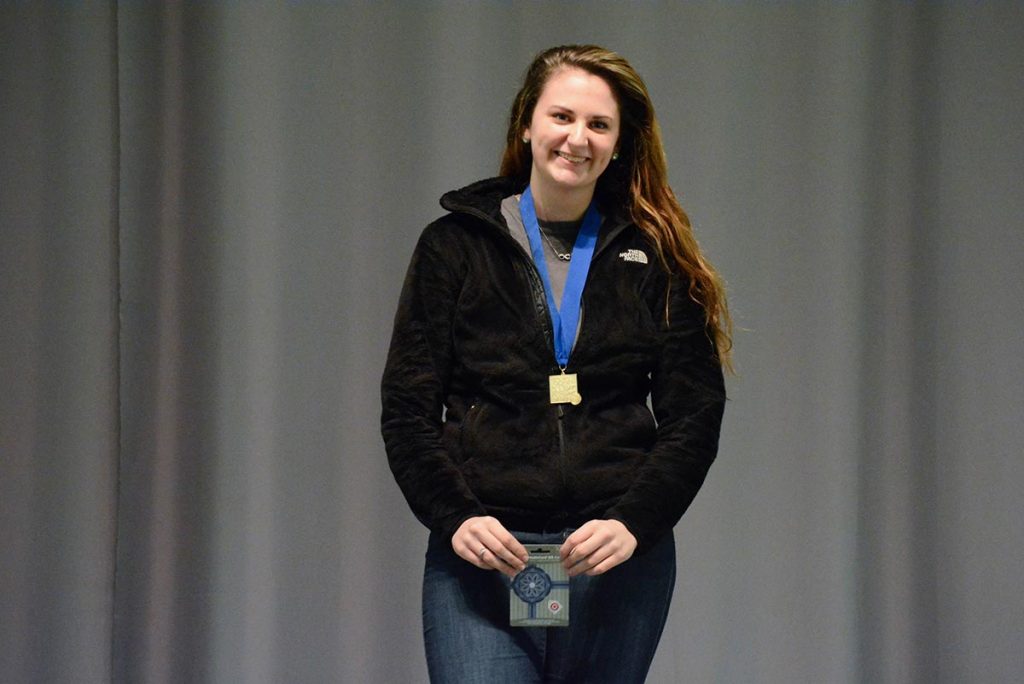 On the pressure of being a junior against a talented AMU shooter, Terrizzi said, "It was nerve-wracking, but I liked it. I think the competition made me do better."
"I just try to stay focused on my shot routine – I try not to get super excited because then I'll get all shaky, and it doesn't work out well," she added with a laugh. After being announced the winner of the Camp Perry Open, she joked, "I was trying not to cry in front of all of those people!"
In the 60 Shot Open Pistol event, SGT Greg Markowski, 42, of the AMU, won the gold in the Finals with a score of 199.4. Junior Anthony McCollum, 19, of The Ohio State University, gave an impressive performance to earn second place in a shoot-off against Markowski. CMP's James Hall, 32, was third overall.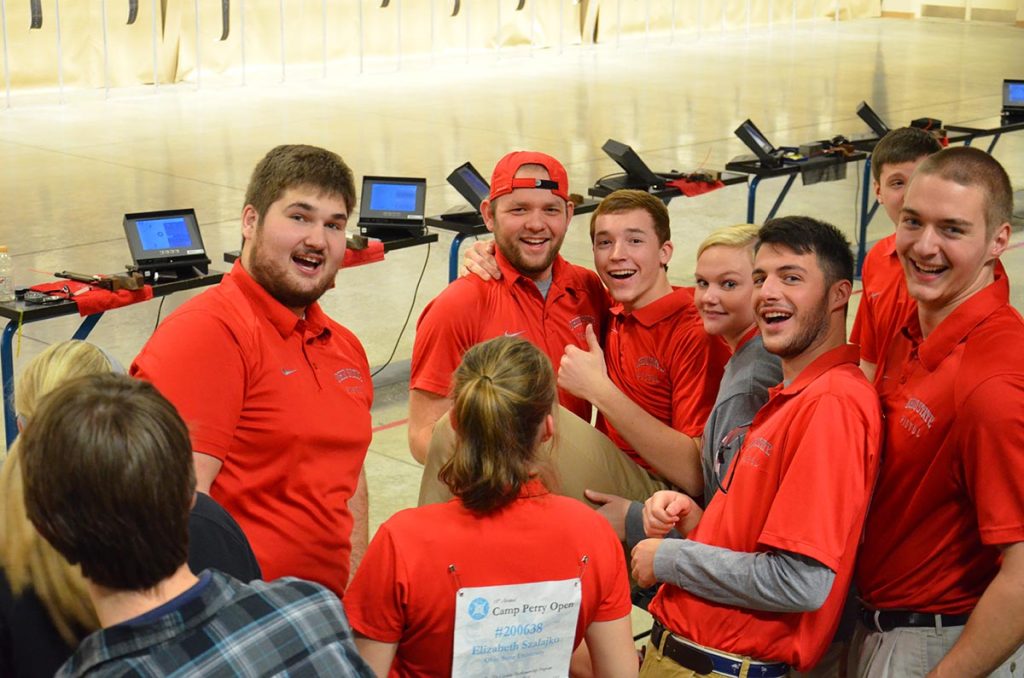 The Super Finals, which has made the Camp Perry Open unlike any other air event over the last decade, was also fired over the weekend. Contrary to typical CMP air gun Finals, blaring music, cheering fans, clappers, cow bells and other commotions were heard throughout the range at an attempt to distract the competitors on the firing line.
The Top 40 air pistol marksmen overall and the Top 20 male and Top 20 female air rifle competitors took the firing line in the fun and exciting match. As the last shot approached, air pistol competitors SFC James Henderson, 48, of the AMU and CMP's James Hall were the final two on the line, while the AMU's Dan Lowe and SPC Erin McNeil, 27, stood on the rifle firing line.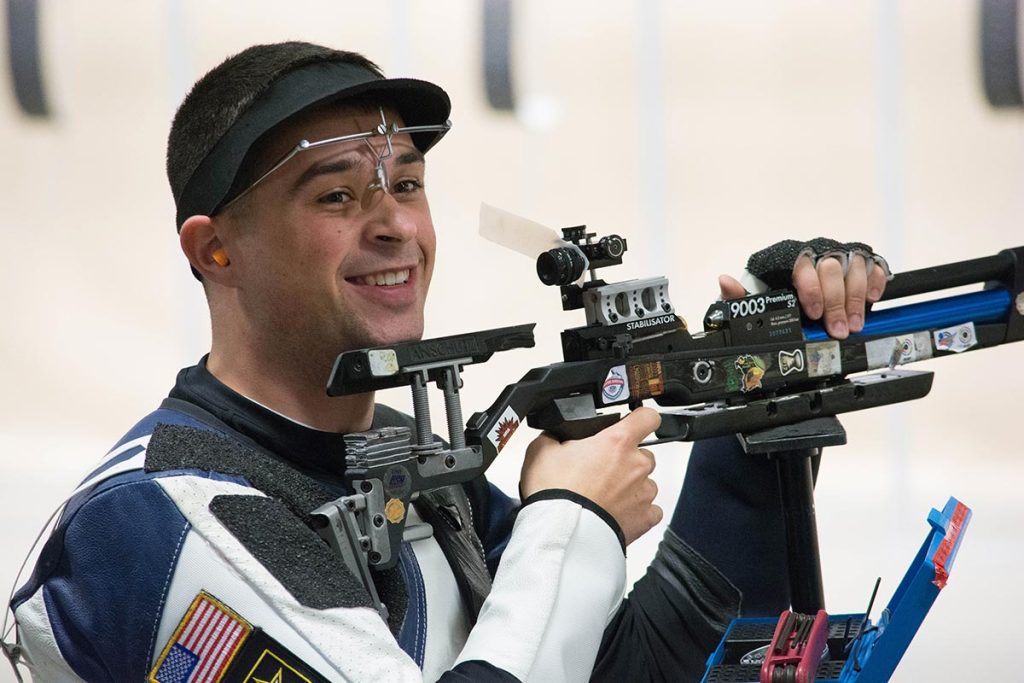 With an unbelievable 10.9 shot, James Hall took home the overall title in pistol, while Lowe narrowly beat out McNeil by one-tenth-of-a-point with a 10.1 over her 10.0. For their win, both shooters received $200 from the CMP. Second through fourth place also went home with cash prizes: $150 for second and $100 for third and fourth.
Lowe commented on how he kept his composure while competing in the chaos of the Super Final, saying, "When we're taking breaks between shots, I kind of like to let the craziness go with the flow. Then about two seconds before the shot, I look down range and go, 'Okay, this is where my focus is now.' That 'On/Off switch' was what I needed."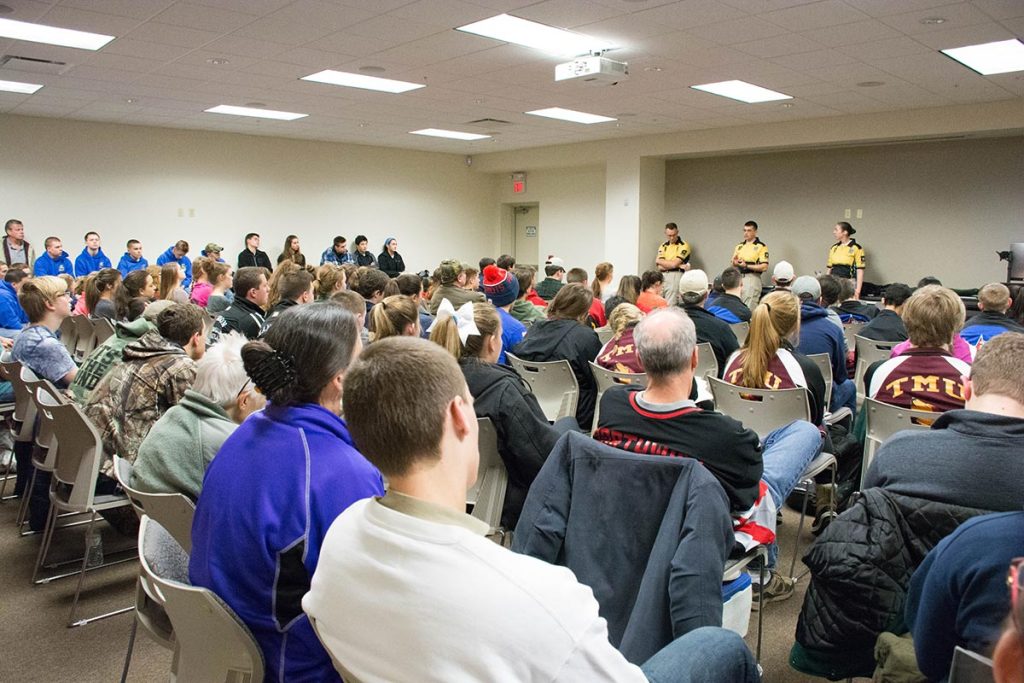 Hall added, "I think this (the Super Final format) is something that's going to grow for the future. Practicing for it is important because at international competition, you get a lot of cheering and noise going on. So practicing finals like this is great for the sport."
In the Junior Rifle event, though earning third in the Open Rifle competition, Ian Foos regrouped to dominate with an outstanding Finals score of 206.8 for first place. Joseph Hoover, 17, of the Black Swamp Jr. Rifle team in Ohio, trailed Foos for second, as Cierra Terrizzi landed in third.
Anthony McCollum had another excellent showing in the Junior Pistol competition – leading the other shooters on the line by nearly 30 points. In second was fellow Ohio State junior Michael Soklaski, 19, followed by Brett Tucker, 19, of the University of Akron in Ohio, for third.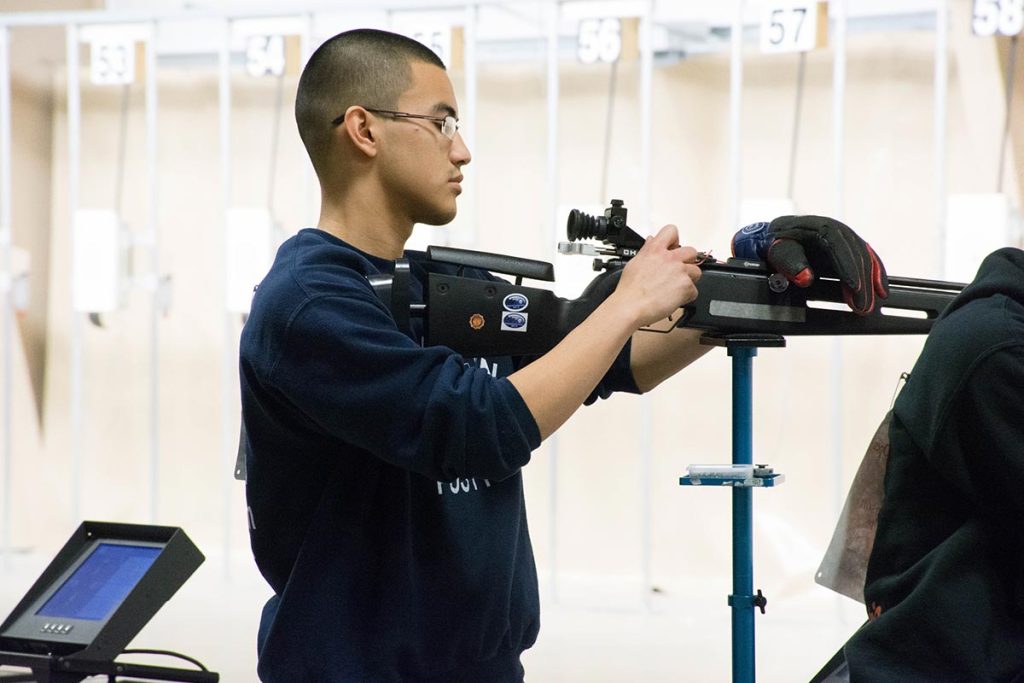 Before the 60 Shot Match commenced on Saturday, a 3×20 event was held on Friday of the Camp Perry Open for sporter and precision rifle junior athletes. In sporter, Tyler Jetjomlong, 17, of Middletown Post 151 in New York, was the overall winner with his score of 652.5.
"During the finals, I was trying to ignore the score and focus on shooting the shot center, but the entire time I was really nervous," Jetjomlong admitted, "But I just told myself to calm down, make sure everything is aligned, and I just went from there."
Jetjomlong's score was 10 points over the second place competitor, Emma Thompson, 15, of Freeport High School NJROTC in Illinois, who finished with 642.4. Thompson's teammate, Alyssa Hornung, 16, fired a score of 641 for third.
Annabelle Stanec, 15, of the Ashland Eagles in Ohio, earned an aggregate score of 693.6 for first place in the precision match. Joseph Hoover beat out Sydney Perry, 18, of Shelby County MCJROTC in Kentucky, with a score of 692.8 in a close match. Perry recorded a score of 692.5 for a third-place finish.
First place finishers in the Open and 3×20 event received a $100 Visa Gift Card, while second earned $75 and third took home $50 – all courtesy of the CMP.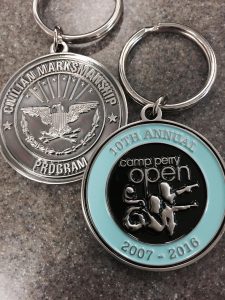 Congratulations to all winners! Thank you, competitors and incomparable staff of the CMP, for 10 great years of Camp Perry Open competition. We hope to see you next year!
For a complete list of results, including team results, visit http://ct.thecmp.org/app/v1/index.php?do=match&task=edit&match=13381.
Photos can be found online at http://cmp1.zenfolio.com.