Jim Laughland: A Living Camp Perry Treasure
August 6, 2016
Civilian Marksmanship Program
▸
The First Shot
▸
Jim Laughland: A Living Camp Perry Treasure
By Ashley Brugnone, CMP Writer
Jim Laughland, 77, of Timonium, Md., was the honorary presenter of the Alice Bull Trophy during the 2016 National Trophy Rifle Matches at Camp Perry. To him, the trophy is more than just a trophy – it's a reminder of his marksmanship past and the legacy he has left on the grounds of Camp Perry.
"I just thought it'd be nice to have the chance to present it because I don't know if I'm coming back again," he said about giving out the trophy on stage. "Otherwise, you might have someone presenting who never knew her or loved her like I did."
Alice Bull was an extraordinary woman. A true pioneer, she was the women's rifle team captain at the University of Washington and was the first woman ever elected to the National Rifle Association's board of directors, back in 1949. She went on to become the first female to earn the Army's Distinguished Rifleman Badge in 1961 and was also the first woman to perform on the National Board for the Promotion of Rifle Practice in 1972. Serving as an ambassador for marksmanship, Bull competed at the National Matches in 1935-37.
The Alice Bull Trophy, awarded to the highest aggregate civilian competitor during the National Rifle Matches, was first presented in 1991 by the Washington State Rifle and Pistol Association to commemorate the legendary woman who helped to pave the road for rifle shooters. Along with a statue of her figure, the trophy is graced with the actual M1 Garand she used to become Distinguished.
Jim first met Alice when he was young and a member of the Seattle Rifle & Pistol Club. He had been friends with her son, Lee, and Jim shot with Ann herself in a smallbore indoor league. She helped him further develop his marksmanship skills, including perfecting the cross-ankle sitting position that he still uses when he competes today.
Now, the woman he knew is forever immortalized in a trophy that is used to celebrate the talents of civilians on the highest stage of shooting sports – the National Matches.
"I think it's wonderful. And, incredible that she was a woman," he said. "I treated her like my mother. She was very kind – a brilliant, wonderful person."
With over 60 years of marksmanship experience, Jim's life has taken him all around the country and has allowed him to compete with some of the most recognized individuals in the world of shooting. And, it all began at Camp Perry.
"When I come to Camp Perry, there are a lot of ghosts I know, walking around," he said. "I've had so many highs here."
His first taste of Camp Perry was in 1955, when he was just 17 years old. Excited to compete in his debut 300-yard match, Jim even skipped his first week of high school just to be able to go to the National Matches. The trip was so successful that by the end, Jim, who was unclassified, left an Expert Marksman.
During his career, he has shot with the Washington State National Guard and the New York National Guard, 71st Regiment. While there, he earned his Master Classification. In 1961, he won the NRA Smallbore Sectional Match in New Jersey and helped lead the New York National Guard to a State Championship title in 1962. That same year, he moved to Baltimore and joined the Maryland State Team which went on to win the Hilton Trophy at Camp Perry for the High National Guard Team in the National Trophy Team Match.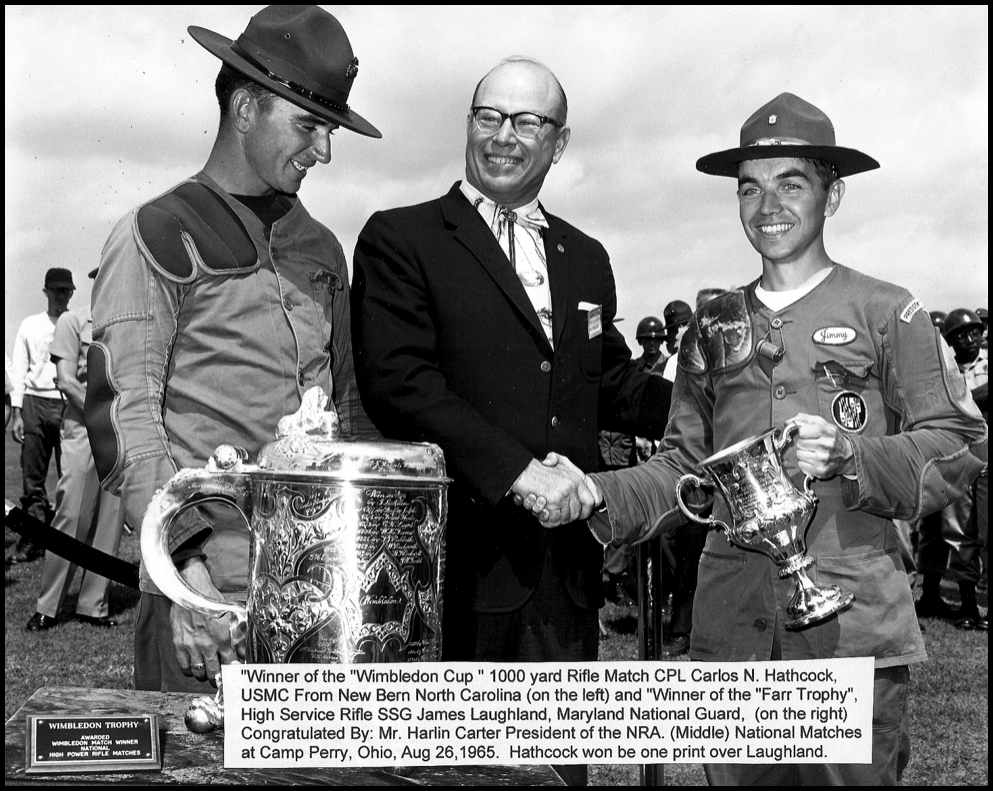 Later, he earned his Distinguished Rifleman Badge in 1964, and in August 1965, he shot in one of his most memorable matches – going shoulder-to-shoulder with Carlos Hatchock, a Marine Corps sniper who famously recorded over 90 confirmed kills during the Vietnam War and who himself became a National Match Trophy.
"He's the one who made me famous," Jim said with a smile.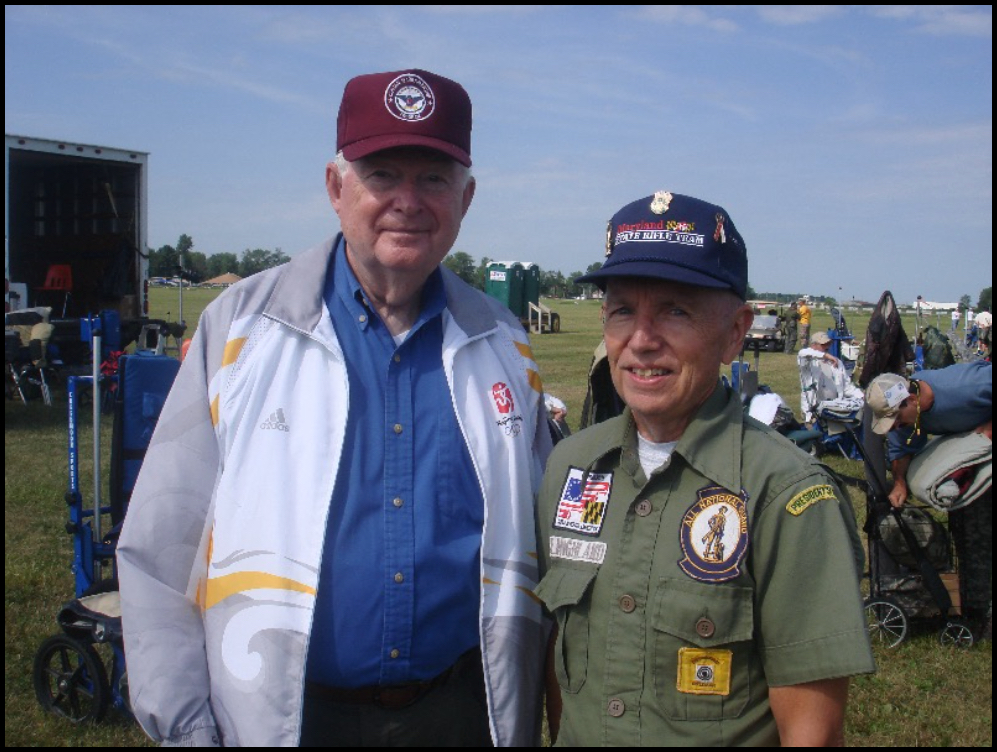 Jim also notably shot with two-time Olympic gold medalist and Director of Civilian Marksmanship Emeritus, Gary Anderson, in the 1960s while both were members of the All National Guard Team.
Another memorable match for Jim came in 1977, when he joined the All National Guard National Rifle Team and traveled to Camp Perry with them as only an alternate – or so he thought.
On that day, with blustery 30 to 40 mph winds, Jim remembers remarking to his friend, "I'm glad I don't have to shoot in this wind today!" Soon after, the colonel came up to Jim and told him he'd be shooting. At that point in his career, it had been 10 years since he had shot with the All Guard team.
"I looked at my friend, thinking, 'Should I cheer or cry?'" he joked.
At the end of the match, he and his friend were the high shooters on the team and won the National Trophy Team Match for the National Guard for the first time in 65 years.
"When I think about it, I get teary. It was such an honor," he said. "I think it was one of the highlights of my shooting. It was like going into the World Series, in the 7th game with bases loaded, 3 runs down with a 3-2 count and hitting a Grand Slam."
In 1979, the NRA introduced the High Master Classification, and by the end of May that year, he became the first on the All Guard team to earn the title.
Since then, Jim has participated in biathlon competitions, where he used the original Winchester Model 52 from 1928 that he used to earn his Junior Distinguished Badge, and, of course, he still makes his way back to Ohio during the summer.
Most recently, he won the Grand Senior Service Rifle Championships in 2008, 2009 and 2014 at Camp Perry, saying the desire to win is what keeps him shooting, even today.
"When I found out they had the 'old folks' award, I switched to Service Rifle," he said. "And I figured I'd never win it again, because these younger guys are coming in – you know, who are only 70 or 75. But when I looked and saw my name on the bulletin in 2014, I started to cry."
In 2015, Jim was diagnosed with Parkinson's disease, which has left him with some ailments that make it difficult to compete at his top level. But, with the stories he has gathered throughout his lifetime and the reputation that precedes him, he has many friends at the National Matches, both old and new, that are always eager to welcome him back.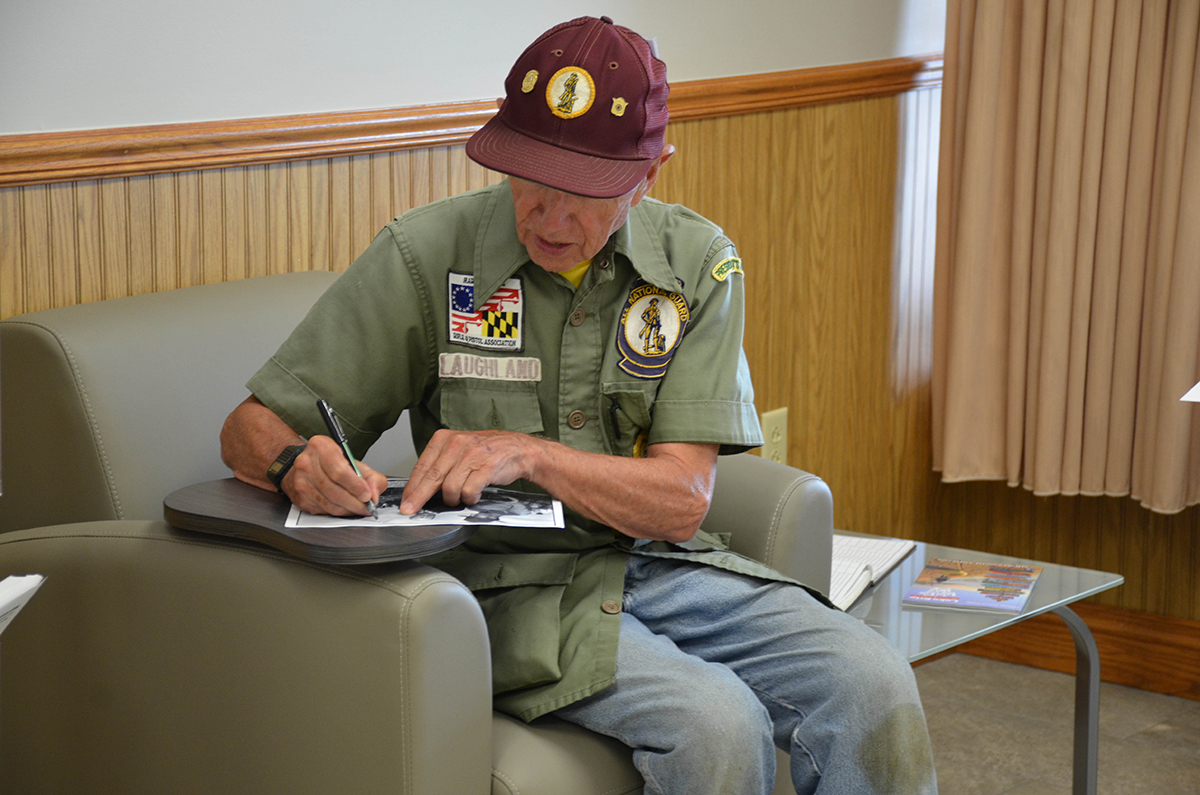 "I have a hard time coming to Camp Perry and walking around without someone stopping me and asking me to take a picture with them," he said. "I get choked up."
When the matches are over, and he returns home, Jim is greeted by his wife of more than 50 years, Sally, and the couples' four kids and grandkids. There, he can continue to share the stories of his past and the new memories he's made – all that will be remembered for years to come.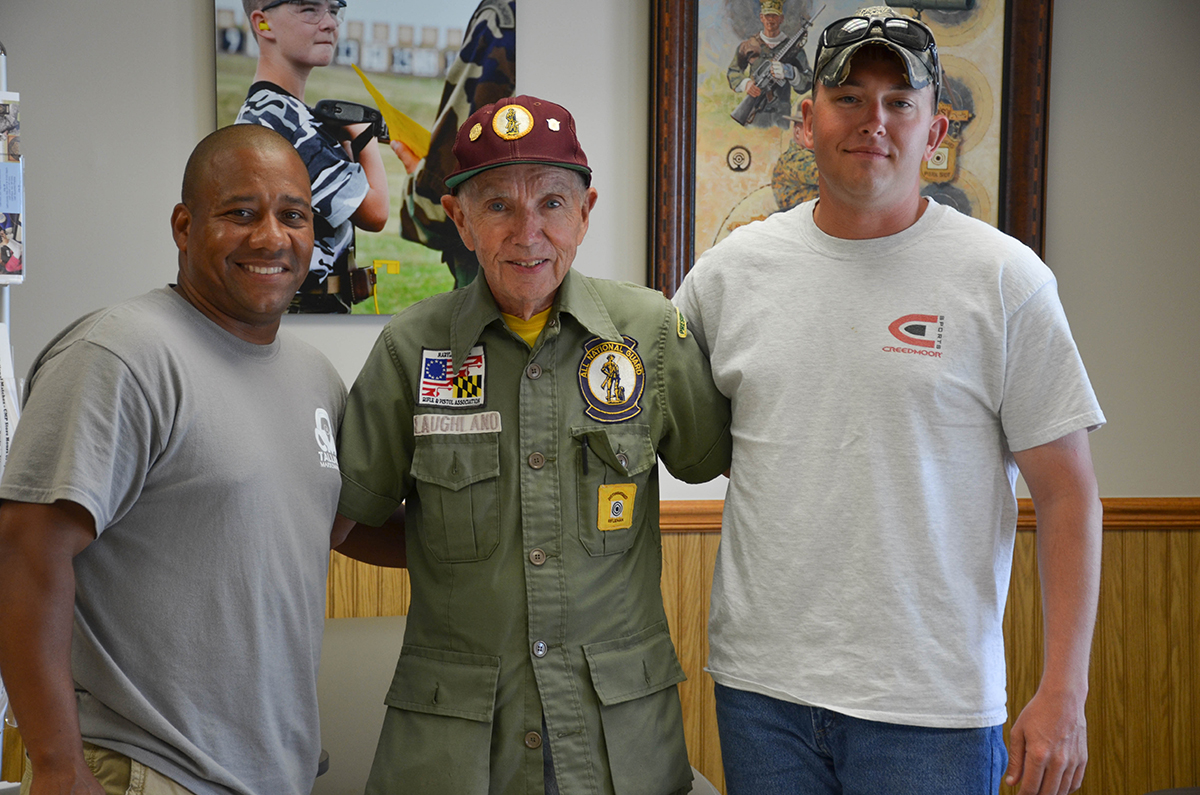 "I'd like to leave a legacy," he said. "When I don't make it to Camp Perry anymore, it's the people I'll miss the most. It's been my life. I was very lucky things just fell into place."