Industry Leaders Return to CMP's Talladega for Second Annual Shooting Sports Showcase
April 4, 2022
Civilian Marksmanship Program
▸
The First Shot
▸
Industry Leaders Return to CMP's Talladega for Second Annual Shooting Sports Showcase
TALLADEGA, Ala. – On March 14-15, 2022, the Civilian Marksmanship Program's (CMP) Talladega Marksmanship Park in Alabama played host to the second annual Shooting Sports Showcase – a private opportunity for marksmanship wholesalers, dealers and media members.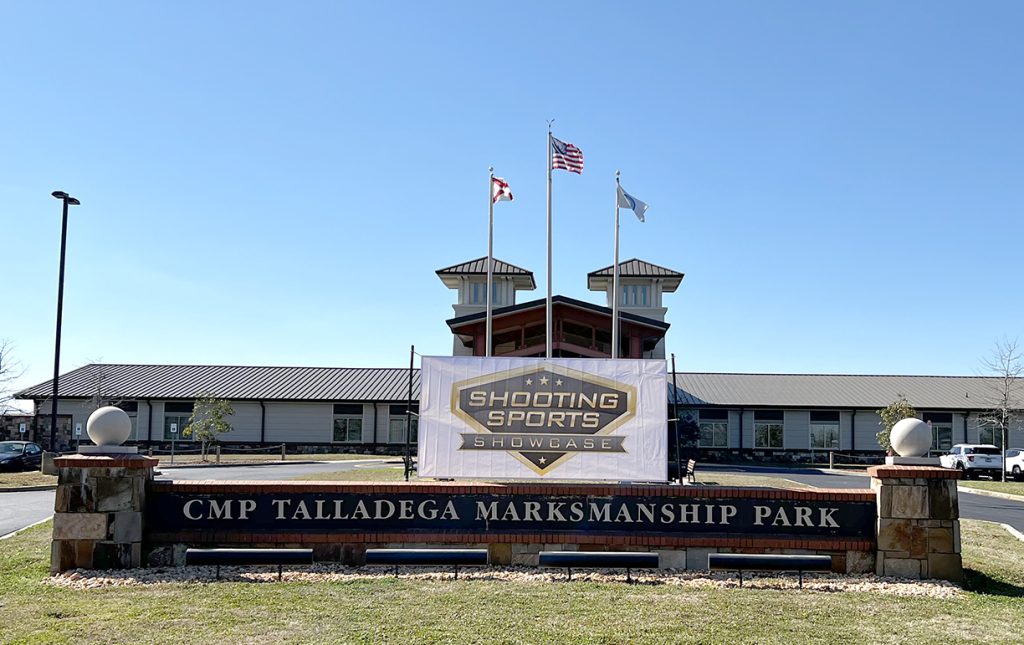 Over 20 exhibitors like Century Arms, Bowden Tactical, Leupold, Trailblazer Firearms and others sponsored booths for the Shooting Sports Showcase, highlighting their own innovative products currently circulating within the industry. The day of promotion and fellowship was jointly hosted by the Professional Outdoor Media Association (POMA), the Southeastern Outdoor Press Association (SEOPA) and the National Association of Sporting Goods Wholesalers (NASGW).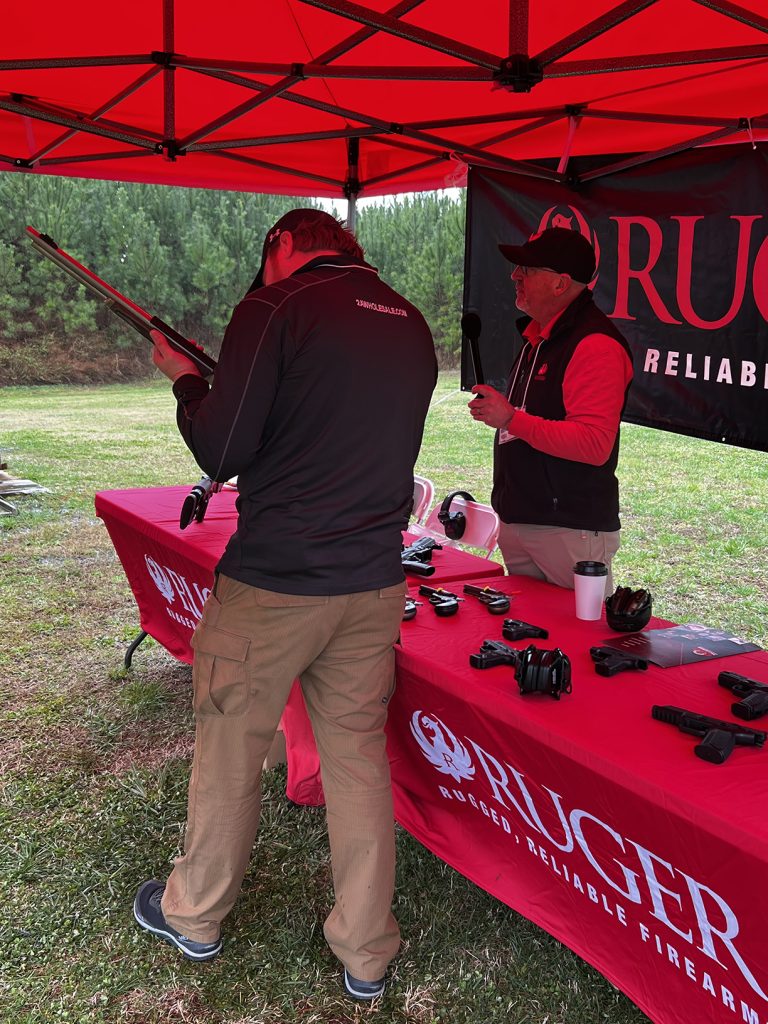 The 2022 Shooting Sports Showcase was held on an overcast, cold and rainy day, but the dismal weather didn't stop the crowd of spectators from enjoying the 500 acres of rifle, pistol, shotgun and archery areas of the outdoor Talladega facility. Exhibitors, ranging from nationally-known to new-on-the-scene, demonstrated fresh products and groundbreaking accessories through interactive displays that included competitions and prizes for guests. The event allowed media representatives to gain a hands-on preview into the future of marksmanship technology as well as to discuss existing trends – all while receiving a personal tour of the Talladega grounds.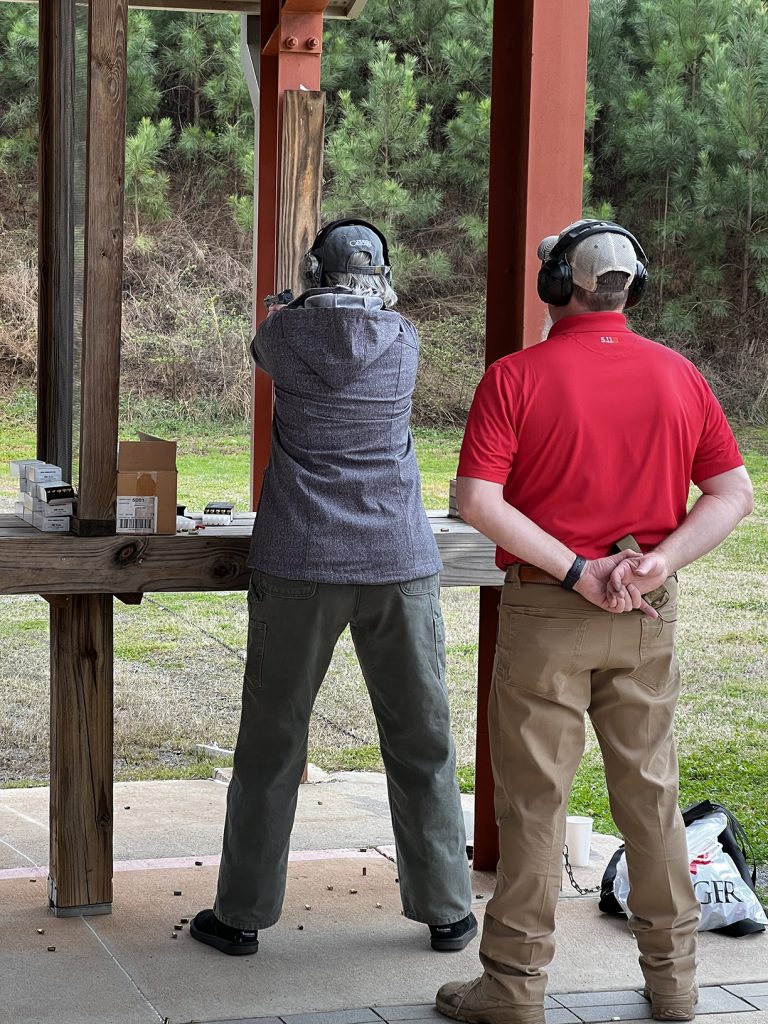 "There were plenty of things to see, touch and, most importantly, shoot," remarked POMA member Jim Shepherd, who attended the event.
Within his own article featured on The Outdoor Wire online newsletter, Shepherd expressed enthusiasm for not only the products available for viewing during the Shooting Sports Showcase but the opportunity to speak one-on-one with experts as well – learning directly from the professionals in a safe and engaging environment.
"I'm clearing a spot on my calendar for the next one," he added of the event.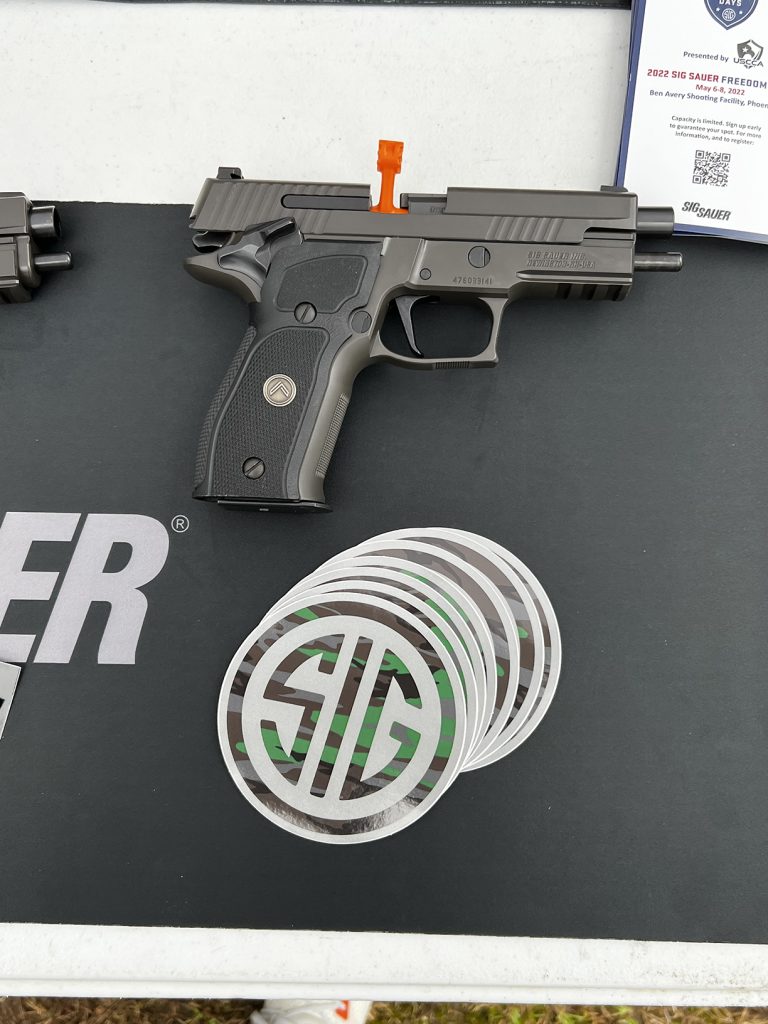 Exhibitors of the 2022 Shooting Sports Showcase:
1791 Gunleather
Alabama Black Belt Adventures Association
American Tactical Inc
Bowden Tactical
Century Arms
Crossbreed Holsters
Dead Air Silencers
European American Armory
Fiocchi
Leupold
Mantis
Mississippi Tourism
Real Avid
SCCY Industries
SDS Imports
SIG SAUER
Sturm Ruger & Co
Taurus Holdings, Inc
Trailblazer Firearms
U.S. LawShield
UMAREX USA
XS Sights
About Talladega Marksmanship Park:
Suitably named "The Home of Marksmanship," the park is a worthy destination for firearm supporters and guests looking for practice, competition and mindful learning opportunities. Featuring CMP electronic targets and scoring monitors that can only be found at the 500-acre facility, the park regularly hosts rifle, pistol, shotgun and archery events all year long. The CMP's Unknown Distance Range at Talladega also allows guests to practice their skills in the field of over 100 steel targets, out to 625 yards, and provides even more marksmanship fun at the Park.
The public is welcome daily, all year long, to test out their firearms or to simply take a tour of the grounds. Off the firing line, the Club House holds a fully stocked Pro Shop that includes an exclusive collection of rifles, ammunition, marksmanship accessories and CMP memorabilia that is always open during park hours. Learn more at https://thecmp.org/ranges/talladega-marksmanship-park/.