Honor History Through Sights, Sounds and Competition at CMP's 2019 D-Day Event
June 4, 2019
Civilian Marksmanship Program
▸
The First Shot
▸
Honor History Through Sights, Sounds and Competition at CMP's 2019 D-Day Event
By Ashley Brugnone, CMP Writer
TALLADEGA, Ala. – The annual John C. Garand D-Day event, held June 6-9, 2019, at the Civilian Marksmanship Program's (CMP) Talladega Marksmanship Park in Alabama, will stray from its usual format to celebrate history not only through marksmanship competition but also through fanfare and fun.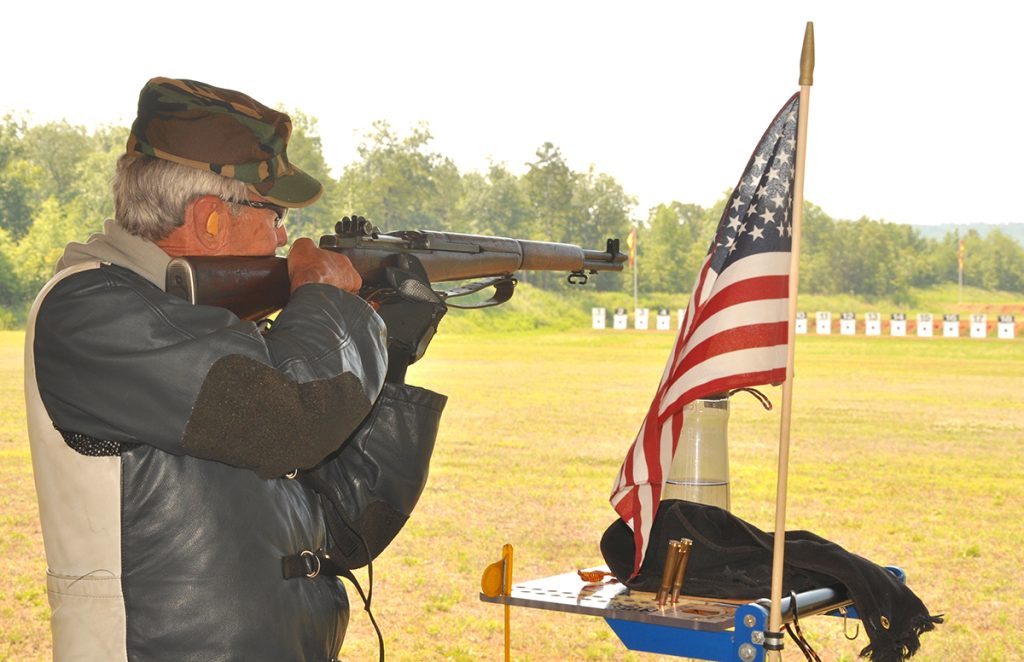 The event will honor the 75thanniversary of the Allied Forces landing at Normandy Beach in France back in 1944 through a series of vintage rifle and pistol competitions, along with breathtaking flyovers each day by WWII LT-6 and PT-19A fighter trainers from the Dixie Wing of the Commemorative Air Force out of Peachtree, Ga. Authentic ground vehicles, such as the M3A1 Halftrack and 1943 Stuart M5A1 Light Tank, as well as other static displays will also be presented to visitors of the park throughout the event. Please note: All events are subject on weather conditions.
A special D-Day commemorative ceremony on the opening day of festivities will welcome guests while honoring those who sacrificed everything three-quarters of a century ago. Whether competing, watching or just taking a look around, all are welcome at Talladega Marksmanship Park.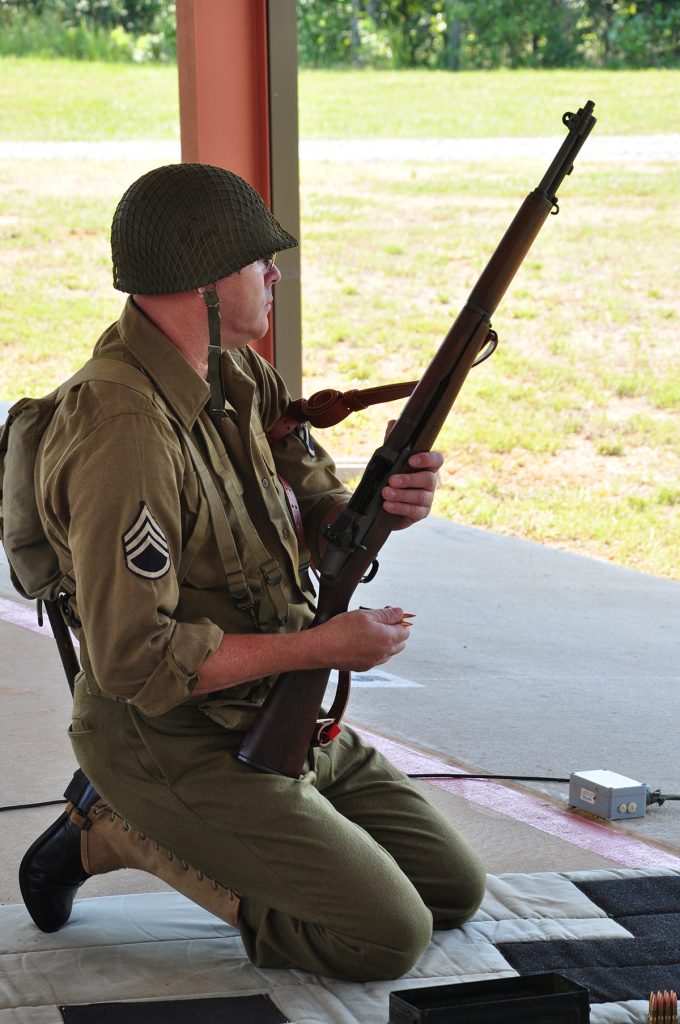 Rifle matches featured on the D-Day schedule include two days of Garand-Springfield-Modern (GSM) and Vintage Military competitions. A GSM New Shooter clinic will be held on the opening day of events, which briefs participants on the competition and allows them to engage in live fire practice. An M1 Maintenance Clinic and Open Practice for all other competitors will also kick off the D-Day event. Carbine and Vintage Sniper events will close out the weekend on Sunday.
Pistol competitions during the D-Day event will include the 1911 As-Issued and the Military & Police matches, both fired on Saturday. For shotgun enthusiasts, the facility's trap field, two 5-stand fields and 15-station sporting clays field with automated trap machines, will remain open for use throughout the weekend, though not directly involved with the D-Day events.
There will be an additional marksmanship opportunity for all competitors on Range 5 for the Reenactment Shooting event on Saturday. There will be four different stages with each stage having their own unique props such as cities and Willy's jeep. The cost is $30 and don't forget to bring your WWII period guns or replicas (Kimber, 1911, etc.), ear and eye protection and 100 rounds.
The CMP is pleased to partner with U.S. Veteran's Memorial Museum and Dixie Division Motor Vehicles Club in helping to bring the commemorative event to life.
About Talladega Marksmanship Park: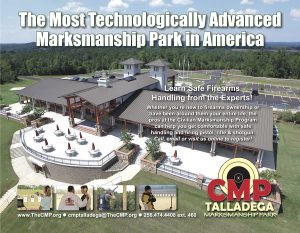 The 500-acre Talladega Marksmanship Park is loaded with a 600-yard rifle range, a 100-yard multi-purpose range and a 50-yard pistol range, each equipped with Kongsberg electronic targets and scoring monitors that allow shooters on the firing line to review shots in a matter of seconds.
The intricate electronic targets have the ability to be reused, so there is no pit duty required at Talladega. For even more convenience, competitors unable to transport their equipment through the hilly terrain of Talladega Marksmanship Park will be provided with transportation to and from the ranges. All firing lines are covered, so competitor and guests will stay dry and in the shade throughout the matches.
Talladega Marksmanship Park is crowned by 13,000 square feet of the Park Club House overlooking Alabama's mountain views. Inside is the CMP Pro Shop, guests are given the opportunity to purchase firearms, ammunition and other shooting supplies, as well as CMP memorabilia. Big TV screens located throughout the Club House display shots fired on the John C. Garand Range (600 yd range) throughout the day.