Historic Indoor Rifle League Keeps Winter Competition Alive in Northern Ohio
February 24, 2016
Civilian Marksmanship Program
▸
The First Shot
▸
Historic Indoor Rifle League Keeps Winter Competition Alive in Northern Ohio
By Ashley Brugnone, CMP Writer
When most people think of rifle competitions in Northwest Ohio, they think of the National Matches at Camp Perry. For over 100 years, flocks of marksmen have flooded the ranges of the facility during the summer months to participate in the World Series of Shooting. But what many don't know is once the ranges of Camp Perry become dismal and bare in the cold winter, rifle competitions are heating up right down the road – and have been for almost as long as the existence of the National Matches.
The Northwestern Ohio Rifle League has been firing events for nearly 90 years. The roots of the league's formation go back to the late 1920s and 1930s, at a time when card clubs and bowling leagues were popular group activities. Wanting to join in on the fun, hunters and recreational marksmen in Ohio decided to create a place for fellowship and competition of their own by forming local indoor smallbore rifle teams.
Though interest was high, finding a venue for a range was difficult. Some used the top floor of their City Hall, while others used a theater, the upstairs of a bakery, an old shed – whatever free space they could find. Eventually, some clubs became fortunate enough to shoot at certified ranges and conservation clubs.
At one point in history there were Central, Northeastern, Southeastern and Southwestern Ohio Leagues along with the Northwestern League. Today, unfortunately, the Northwestern shoulder-to-shoulder league is the only one that remains.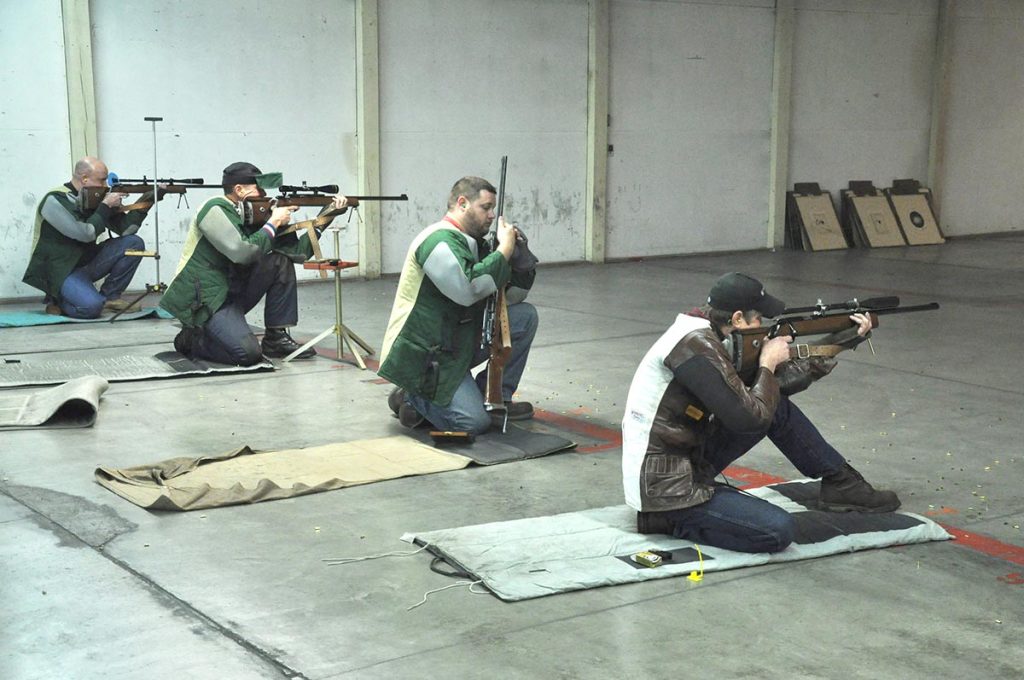 The present-day Northwestern Ohio Rifle League runs Tuesday nights, November through April, as a place to scratch the rifling itch during the blustery winter. Nearly 60 members, including four women and seven juniors, actively participate in the league – with ages ranging from developing juniors all the way to seasoned marksmen in their mid-70's. Some current members have even been involved with the group since they were juniors themselves, back in the 1940s and 1950s.
Existing clubs hail from Oak Harbor (the closest to Camp Perry), Fremont, Bowling Green, Tiffin, New Pittsburgh and Meeker (the furthest) – a span of 10, 20, 40 and 80 miles, respectively. Teams mostly fire in a postal format to avoid travel during the treacherous winter months, but also make the trek to league range locations throughout the season.
Using .22 caliber smallbore rifles, the club members fire on official NRA A-17 smallbore targets and shoot a 3×10 Course of Fire: 10 shots prone, 10 shots kneeling and 10 shots offhand, with unlimited sighting shot before each position.
Equipment used during the smallbore matches include anything a highpower or precision air rifle shooter may use, such as jackets, slings and spotting scopes. The clubs also have extra rifles available to anyone who may not own a smallbore rifle of his/her own.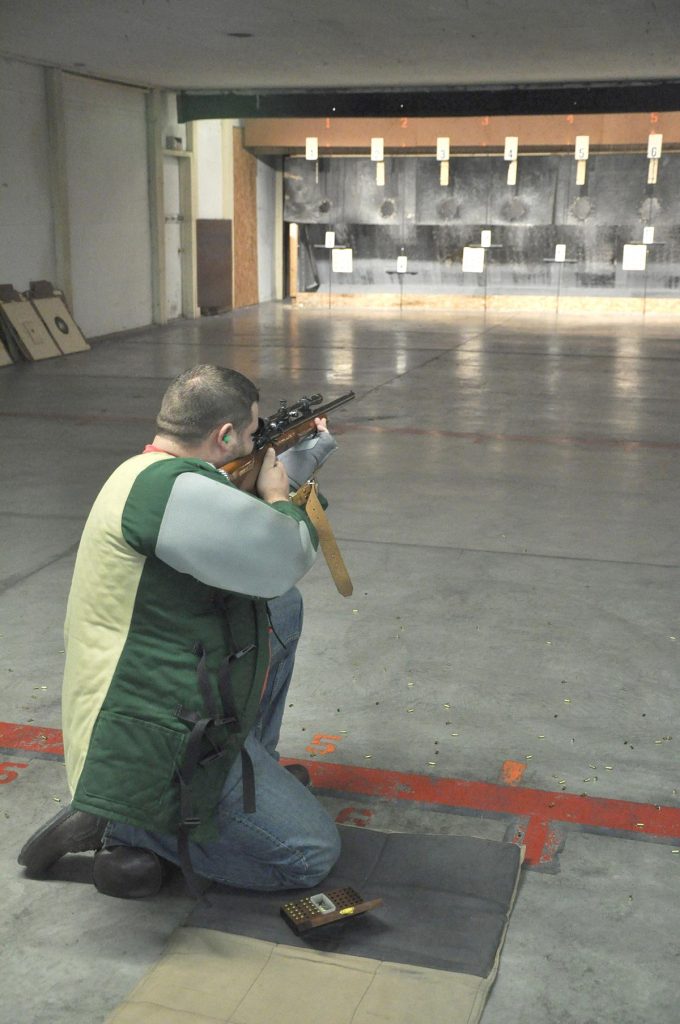 "A lot of people like to shoot, and some might like to see how good they are against somebody else," said Ed Fought, a long-time member of the Fremont team. "We've got a lot of people who show up and find out it's tougher than they think it is. But it gets into your system once you do it a few times."
Comparable to air rifle, smallbore competition is perfect for new shooters as well as experienced marksmen. The very small amount of recoil allows participants of any age to practice the essentials of competition shooting, like positioning, sight picture and hold.
"Smallbore, you learn the basics. You learn everything, which can be conveyed into any of the other shooting sports," Ed added. "The fundamentals of shooting are right here."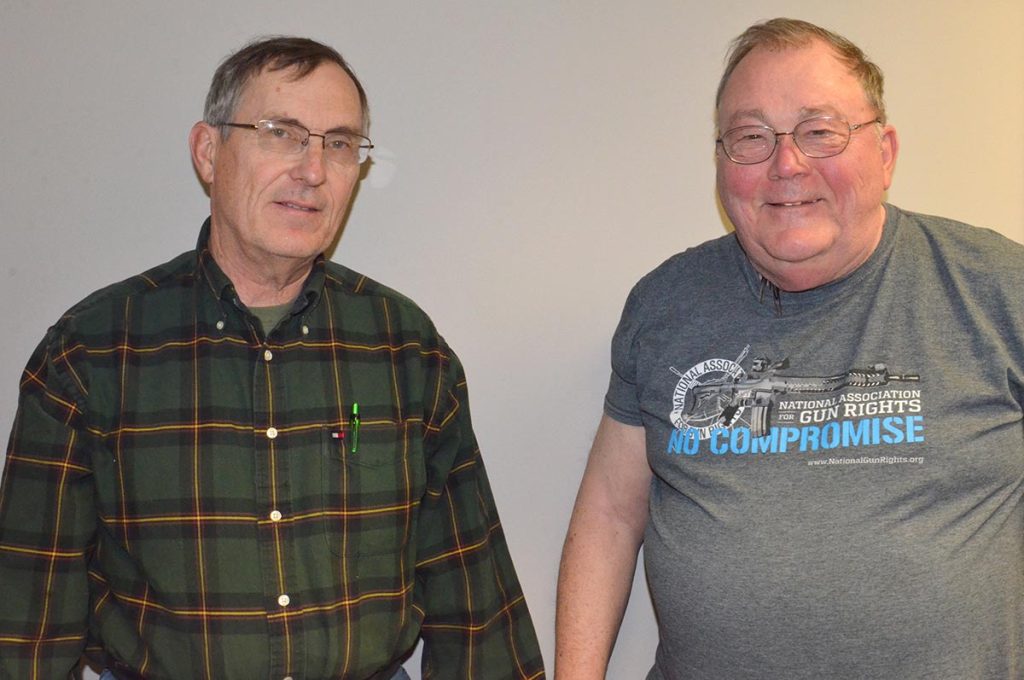 Though gathered in such a small area of Ohio, the league is actually very competitive – with scores regularly coming within one-point margins. And since a lot of the same members come back year after year, competitors become familiar with each other, which makes the competition fierce and brings about a fun, social experience at the same time.
"You can go out shooting by yourself, but the competitive nature of any kind of shooting, that's kind of the enduring factor that keeps people coming back," said Pat Smith of the Tiffin team.
"There's a certain amount of social aspect to it too, since you're around other like-minded individuals," he added. "You all have the common goal of trying to get better."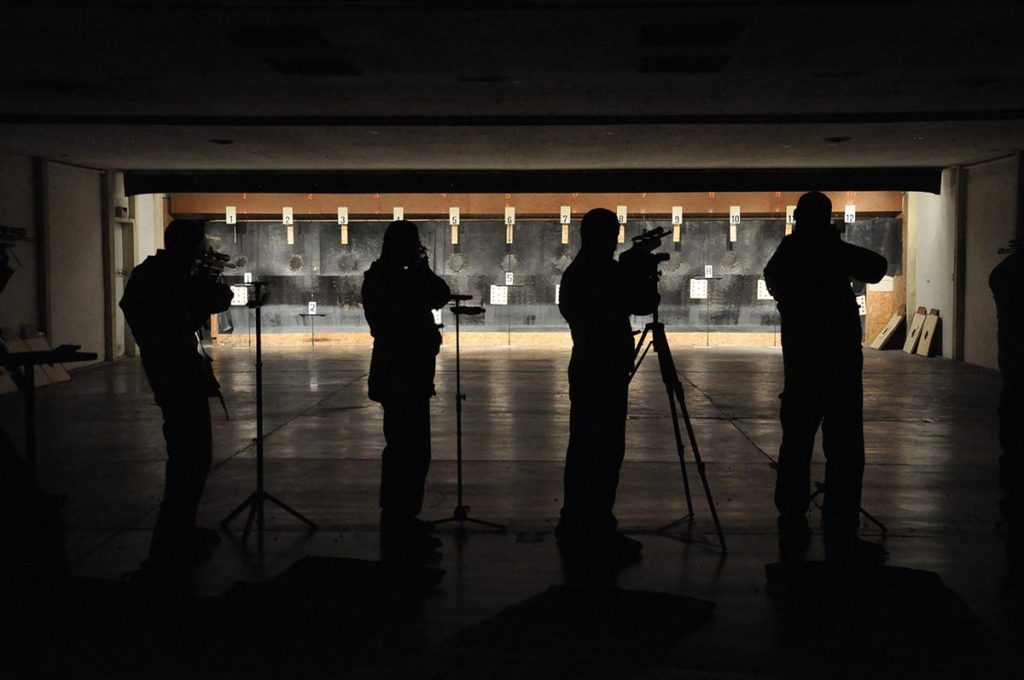 Over the years, many members of the league have developed into some of the best marksmen in the country. Notable members include Bob Mitchell, originally with the Fremont team, who went on to shoot with the Army Marksmanship Unit and is currently the executive director of USA Shooting, as well as Shane Barnhart, the head coach of the Army Marksmanship Unit, who fired on the New Pitt team.
Greg Drown, a current member of the league, won the 3P Any Sight National Championship at Camp Perry in 2009 and has shot more than 25 perfect "300" scores. His accomplishments are even more remarkable considering Greg is completely wheelchair-bound.
The group has also cultivated a number of many other state and national smallbore champions, such as Paul Gideon and Kevin Nevius, who have both won national position championship titles within the last 10 years. Janet (Friddell) Spohn, a recent member of the Bowling Green club, has helped create a legacy of talented females – overtaking the women's championship back in the 1960s.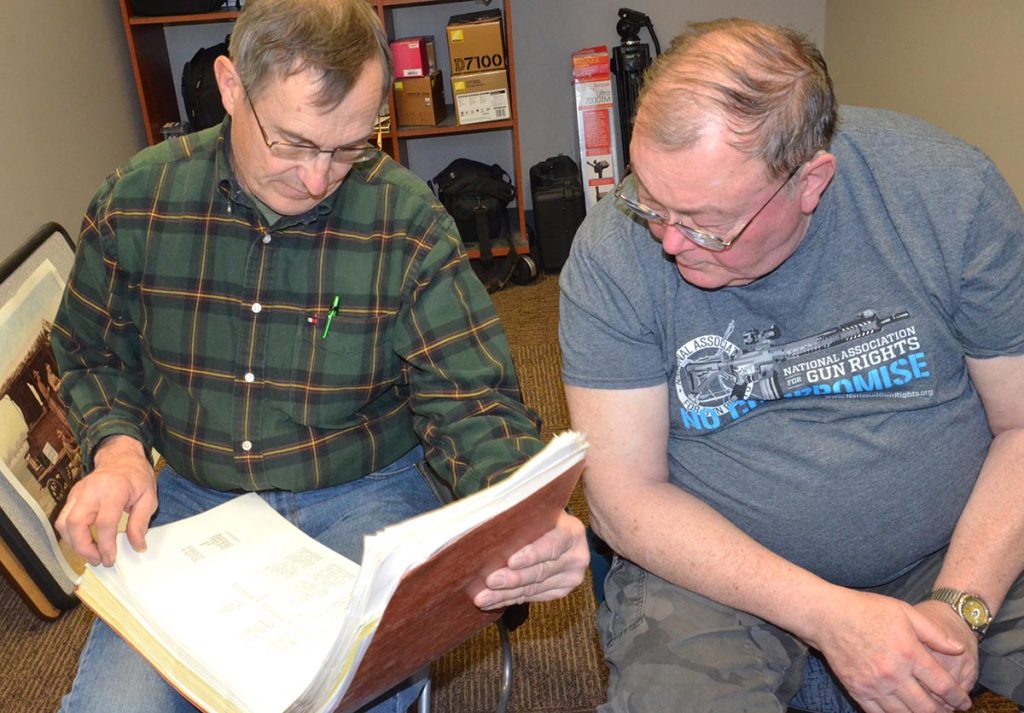 Even Ed, who began shooting with the Fremont group in 1957 as a junior, is a four-time state smallbore champion. Using iron sights as well as a scope, he has shot both junior and senior matches throughout his time in the league. He has also shot next to some of the best marksmen in the world, including Lones Wigger – a 12-time individual World Champion and three-time Olympic medal winner.
Ed now serves as the statistician for the league, keeping track of team standings and individual scores. He receives all of the scores, assembles them and distributes the results to members through email, which makes gathering results a quicker task than it was in the past.
"Everybody used to send their scores sheets in by mail, and it was always a week later before you ever got the results," he explained. "Now, with email and text, there's a good many times that I have all the scores by the end of the same night that they shoot."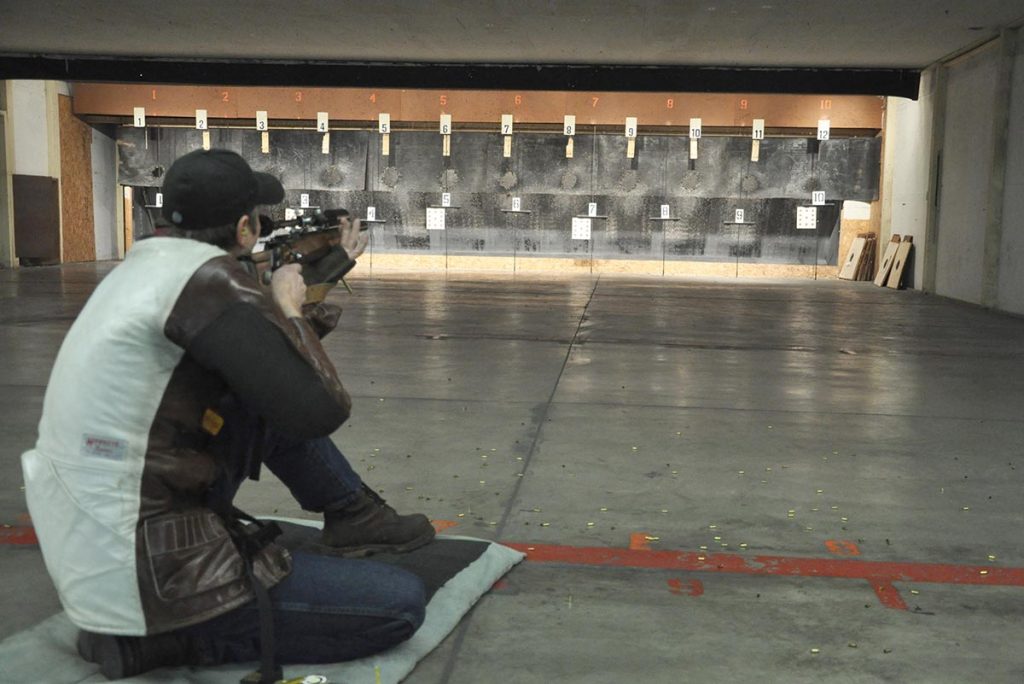 Before the advances of technology, scores were listed on bulletins for record keeping, and members could buy a bulletin of league results for $5 a piece. Pat, a collector at heart, has accumulated an assortment of scores and compiled his own record book – full of stats from 1976, when he first began, all the way up to the 1990s.
"I don't get rid of much stuff," he said with a laugh. "It's interesting when you look through it because it's part of the league history."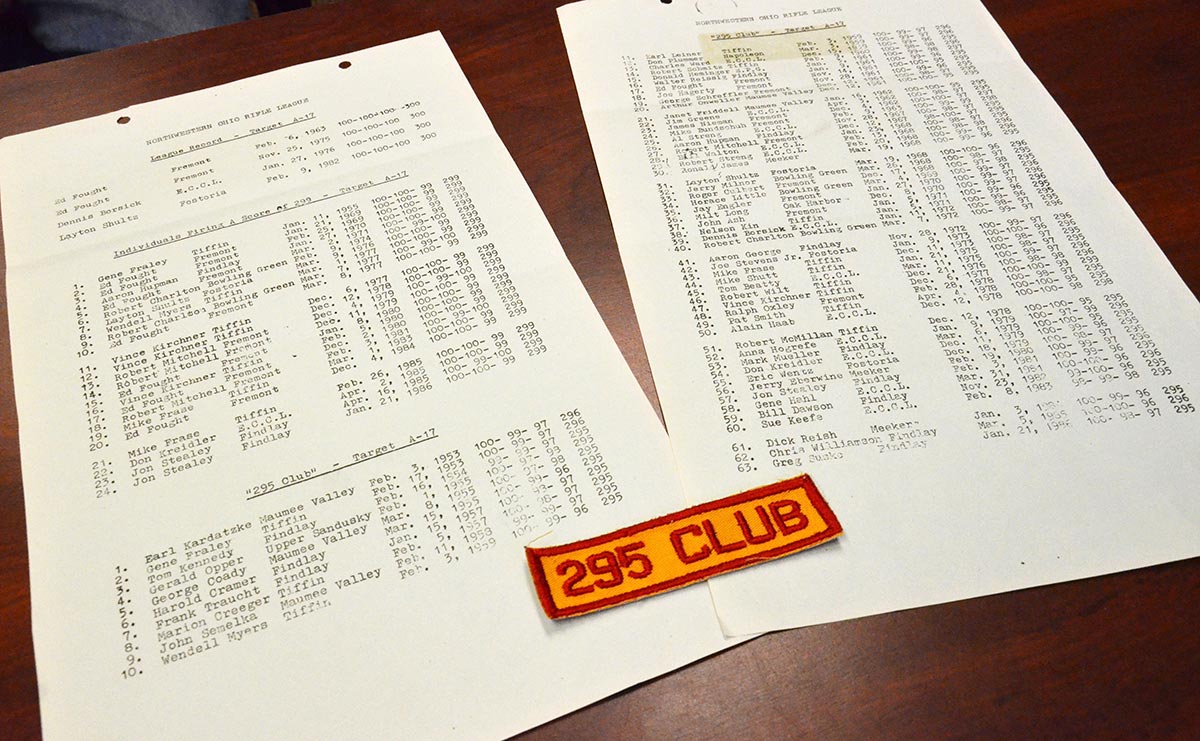 Thanks to the efforts of past members and the commitment of current members, the league with the already rich history will be able to continue on to further the development of even more passionate marksmen into the future – and along the way, they'll have a great time doing it.
"Tuesday night in Ohio in the winter, what else is going on? It's not like you have to mow the yard or anything," Pat joked. "It's our social life. It's just what we do."
For more on the Northwestern Ohio Smallbore Club, including information on how to join, contact Ed Fought at [email protected].